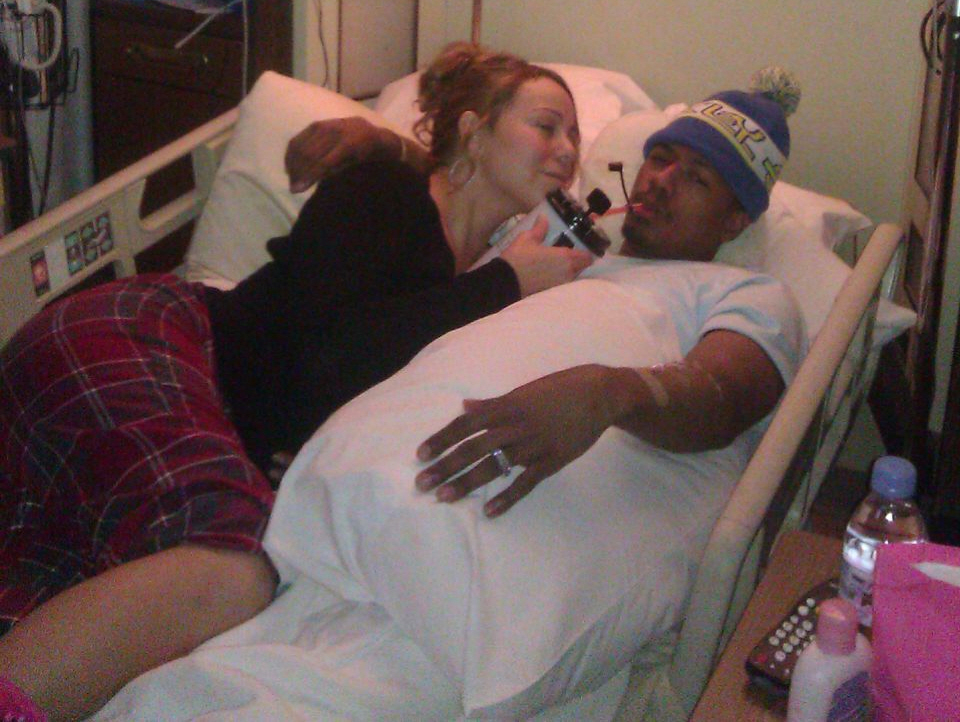 Nick Cannon is in the hospital! Mariah Carey is making it all about her! Of course. Anyway, Nick is apparently in an Aspen hospital with "mild" kidney failure, a diagnostic term I am unfamiliar with. Isn't it just kidney failure or NOT kidney failure? Is there a "mild" form of it? Mariah tweeted the above photo of Nick in his hospital bed. Of course Mariah is draped on him. Because when your kidneys are failing, you really want you wife to make it all about HER. I mean, I love Mariah and everything, but please, Mimi, let Nick have it. Let him have a day where it's all about him. Here's what Mariah had to say:
This is us in the hospital – role reversal; Last year it was me attached to the machines (after having dembabies) and Nick was there with me through it, and now here we are.

We're trying to be as festive as possible under the circumstances but please keep Nick in your thoughts because this is very painful. They tried to kick me out of the hospital but here I am pon de bed with Mr. C.

We're doing OK but we're "straaaaaanded in Aspen". #DramaticDivaPlace (I know, we could be in a lot worse places) but the truth is as long as we're together, we're OK. I'm not trying to make light out of the situation because it's a serious moment that's very tough on all of us so please keep us and our family in your prayers. LYM.
[From Mariah's website]
I don't get the whole "stranded in Aspen" thing. It's not really "stranded" if Mariah is simply staying with her husband who apparently needed emergency medical care, right? Aspen does have qualified doctors and surgeons, yes? Whatever. Prayers for Nick. He's going to need them. Kidney failure is no joke, however "mild."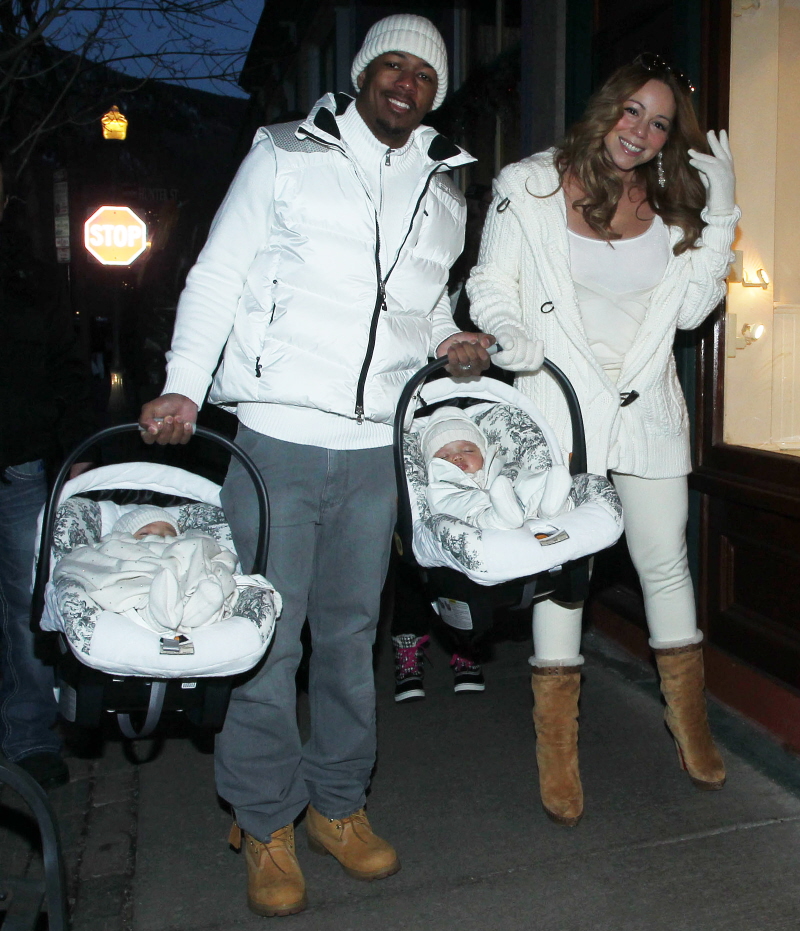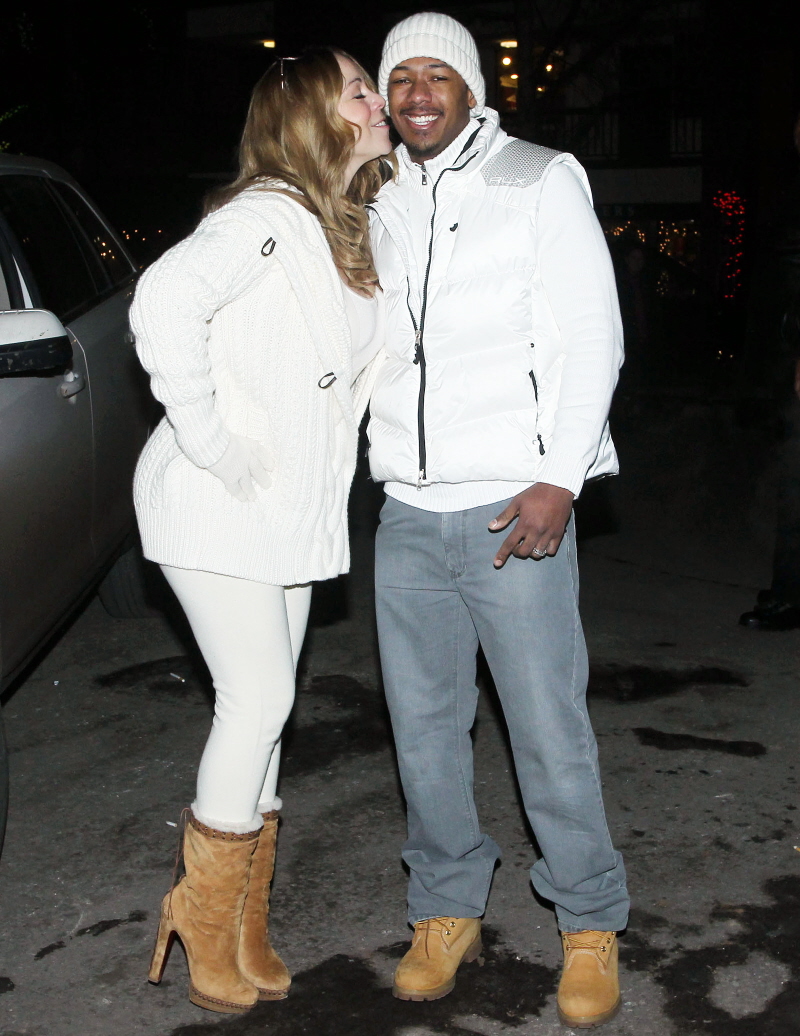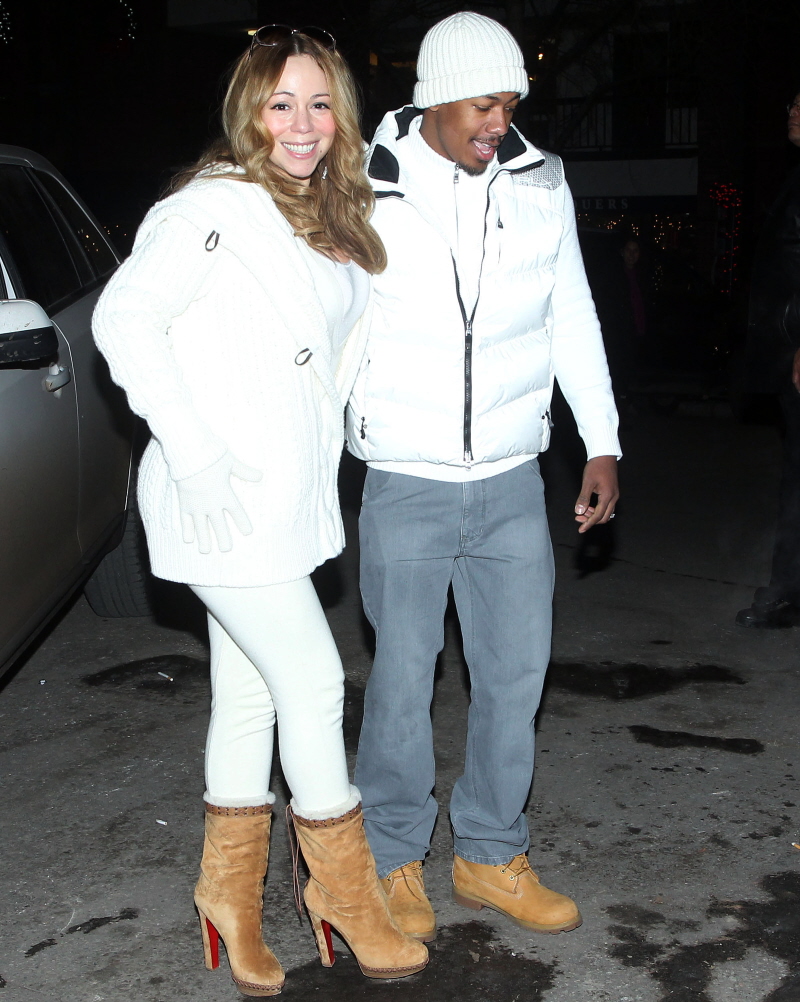 Header photo courtesy of Mariah's Twitter. Additional pics by Fame.