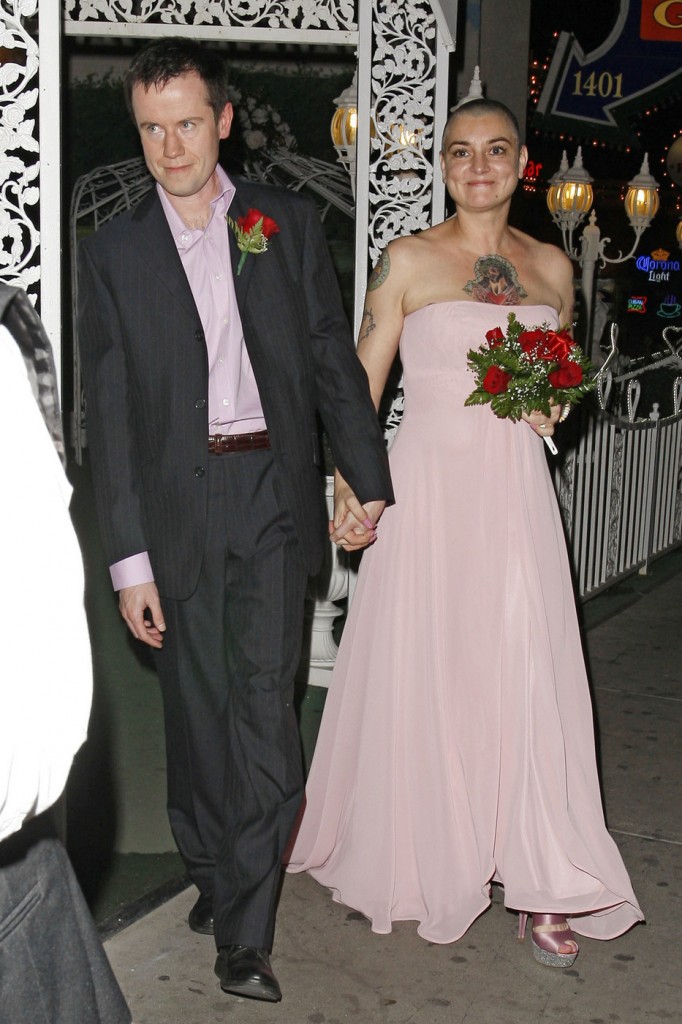 This is why celebrities should be advised by everyone close to them to avoid using social media on their own, especially people like Sinead O'Connor who suffer from manic episodes and refuse to take their meds. Sinead, 45, posted a long blog entry late last month announcing the end of her 16 day marriage to 38 year-old addiction counselor Barry Herridge. She blamed their split on people in her new husband's life who were trying to keep them apart. Later, to British rag The Sun, Sinead admitted that things started to go south when she went searching for pot on her wedding night and ended up with some crack cocaine in hand, while drugs counselor Barry cowered in the car.
Well those crazy kids Sinead and Barry are trying to make it work, at least for now, and Sinead is tweeting about the fact that they're having sex. At least she's not getting into too many details, as she's been known to do in the past. Here are some of her tweets and HuffPo has a more coherent explanation if you'd rather read that.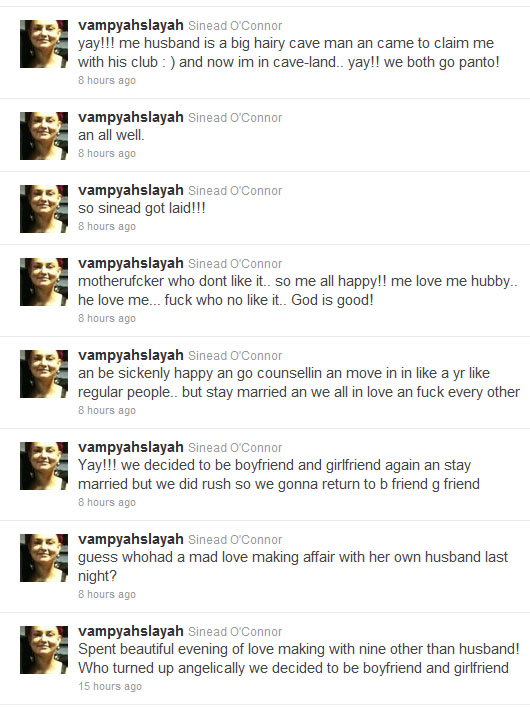 Sinead, step away from the computer/iPad. I don't care who you fight with or f#*k, and in general that's mildly interesting, but I don't want to hear the play by play.