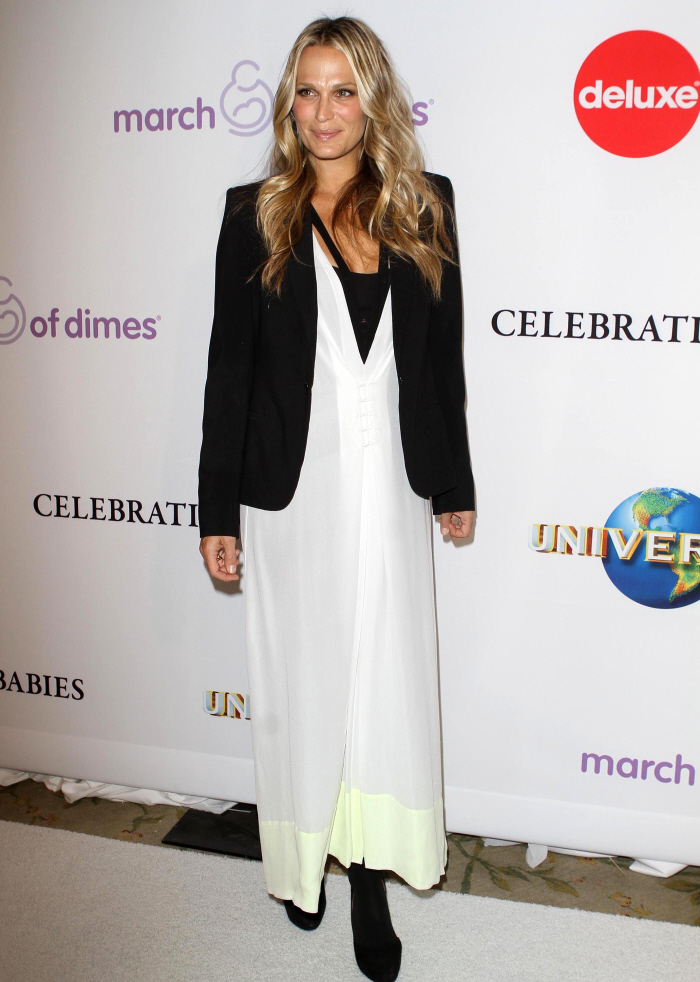 Last year, Molly Sims quickly became engaged to a dude named Scott Stuber. Within a few months, they got married, and now just a few months after the wedding, Molly has announced her pregnancy. Stuber is a producer, and he used to (maybe?) date Jennifer Aniston – he definitely runs in that crowd. Some thought that once Molly married a movie producer, she would really try to become a "movie star." I kind of like that she went a different route though – quick engagement, quick marriage, quick pregnancy. Sometimes, you just know and everything falls into place, I guess.
Anyway, Life & Style was the first outlet to report her pregnancy – they got a tip from one of her friends, who said: "Molly Sims is pregnant! She's very happy. She's wanted to be a mom for a long time." Soon after that report, Molly announced it herself on her website:
The last time I had news that I was this excited to share with everyone was when Scott proposed last May. Today, I am absolutely, positively, downright over the moon to announce that we are pregnant! There are simply no words to describe the feeling… I finally get what they mean when they say pregnant women GLOW.

Our little bundle of joy is a honeymoon baby, due at the end of June. A first pregnancy is a nerve-wracking experience of course, but mostly we are just thrilled and excited. We can't wait to meet him or her.

And if you're wondering where the fortune cookie comes in, that is how I told Scott that I was pregnant. I hijacked the fortune cookie and typed a new message so that when he opened his cookie at the end of the meal, he found out he was going to be a daddy. You can only imagine how nervous I was during the entire meal (I think I ate a total of two bites…), but the look of surprise and pure joy on his face was priceless.

Since we're new at this, I'll probably be asking you all for advice over the next few months. I'll also be creating created an album on my profile for all things baby that I'll be updating as we go. You must be a MollySims.com member to view it, so make sure to create an account.

Thank you for sharing in my good news! Scott and I are so excited!

Love, Molly
[From Molly's website]
As I've said before, I like Molly. I think she's a sweet woman, inoffensive and genuinely easy-going. As I was looking up stuff for this story, I was surprised to learn her age – I thought she was in her early 30s. She's 38! She turns 39 in May. Now I kind of understand why she got pregnant so quickly – time was of the essence. That being said, she looks great, I know she takes care of herself, and I'm guessing she'll have a very easy pregnancy. I wish her well. And I hope she always remembers to put on her eyebrows before she leaves the house!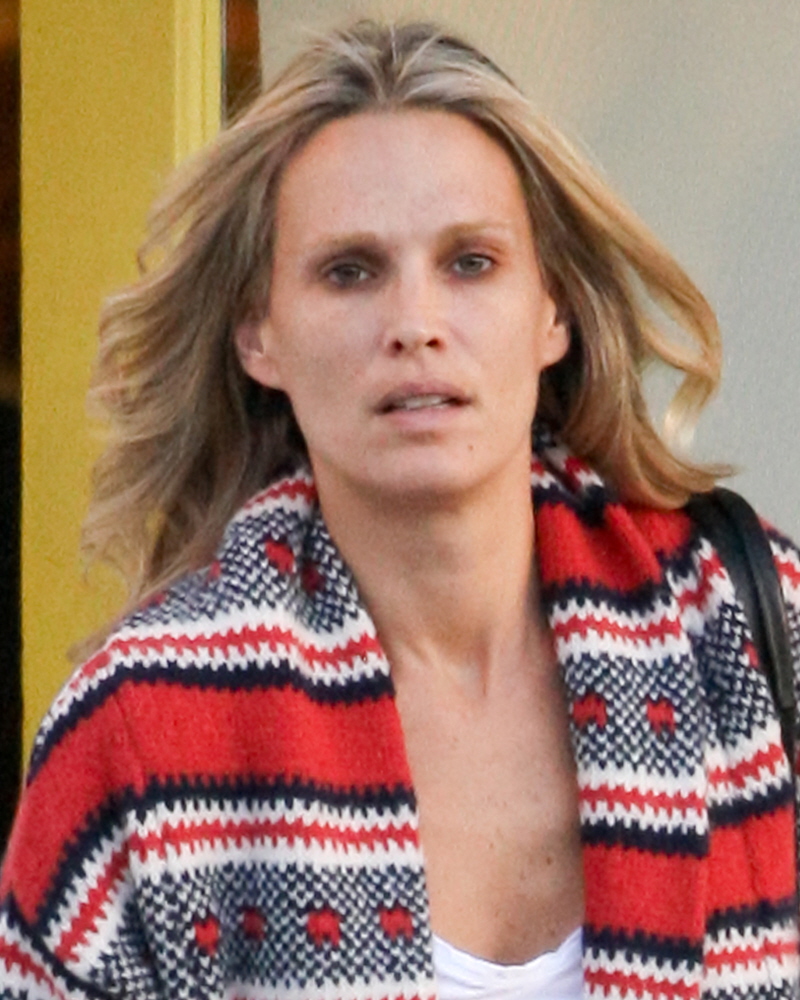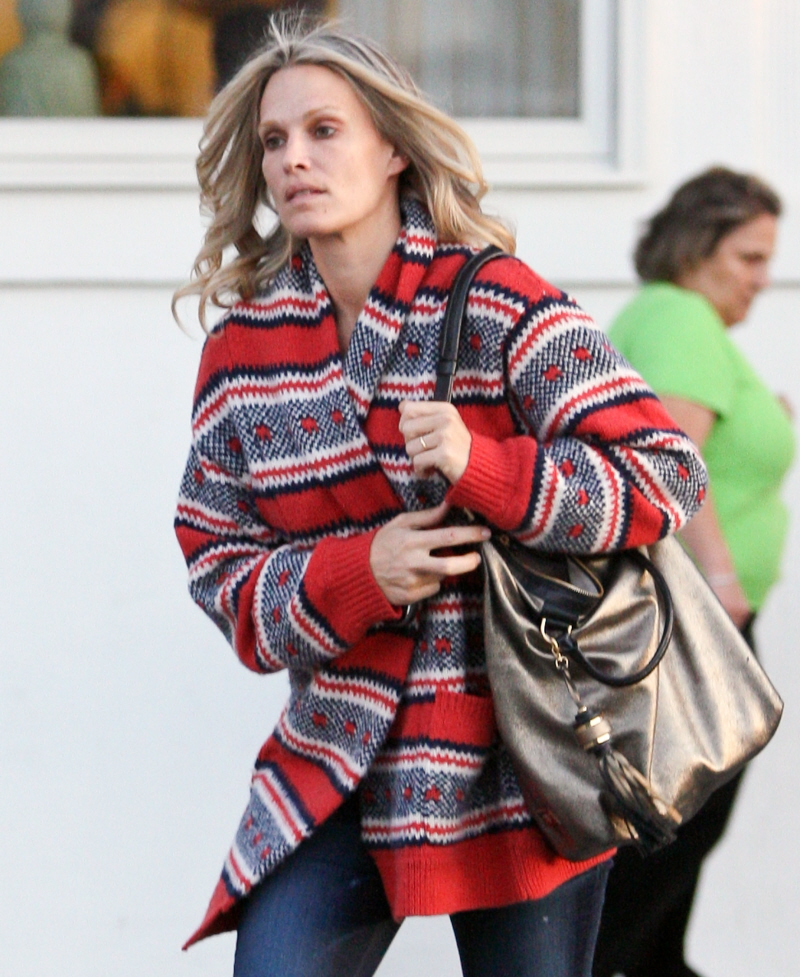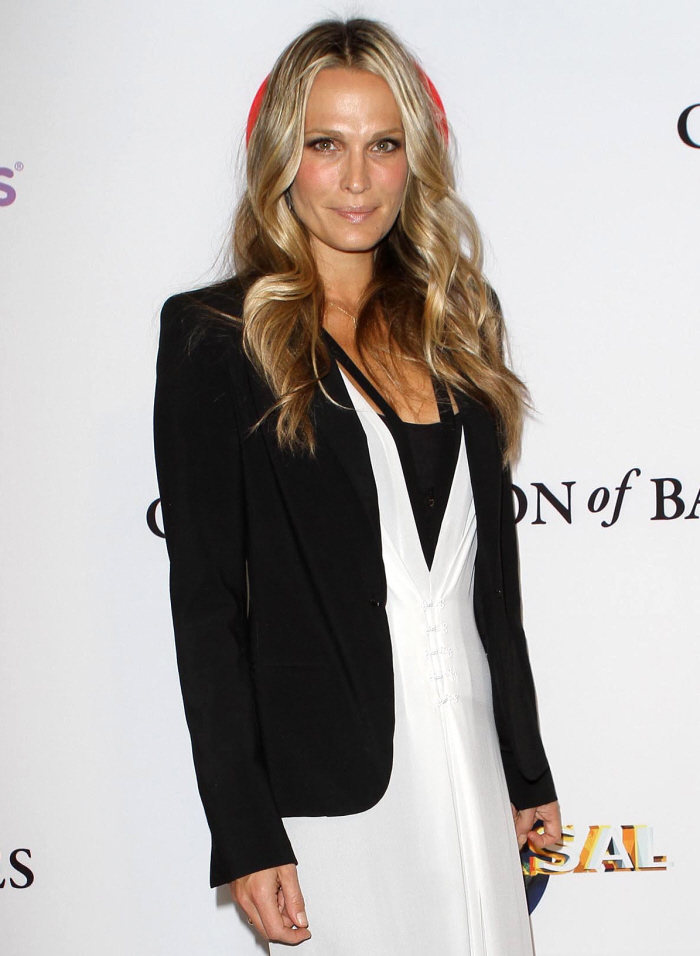 Photos courtesy of Fame, WENN.