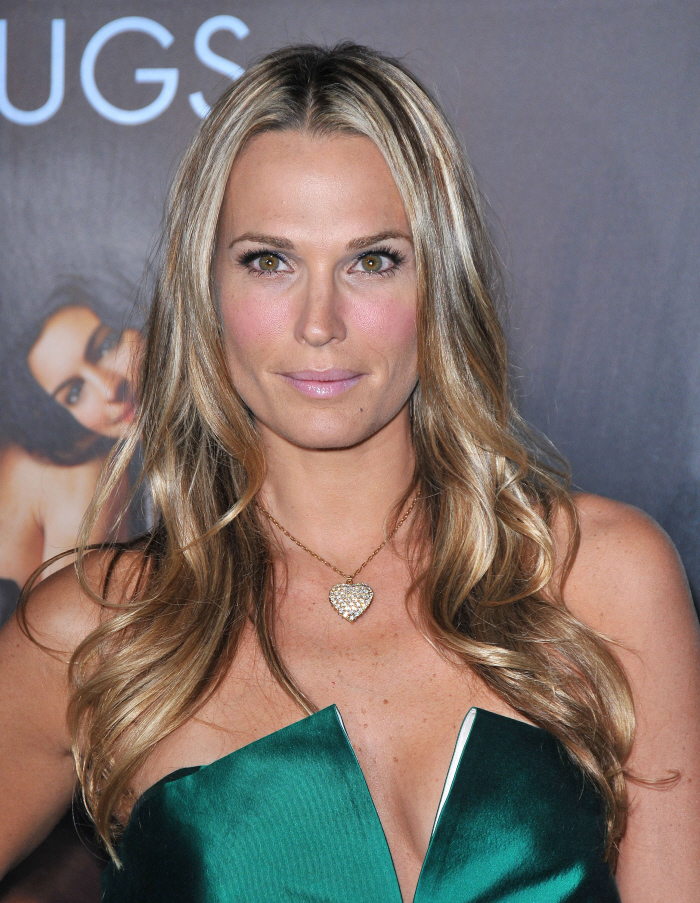 I wasn't going to do this story, but it's looking like a slow morning, so why not? Model and actress Molly Sims is engaged! The dude's name is Scott Stuber, and when I saw that, I had a moment of "I've heard that name before…" Turns out, Scott Stuber and Jennifer Aniston were rumored to be dating off and on in 2009 and 2010. He's a producer of such films as Love Happens and The Breakup, so that's how he and Aniston knew each other. When the rumors about Aniston and Scott began in 2009, CB and The Enquirer dug up some information about him – he was married and when he was newly separated from his wife, Aniston jumped on him. But, according to People Magazine, Scott and Molly Sims have been dating for a year and a half? Then it's extra weird that ten months ago, blogs were talking about a "date night" Aniston and Scott had, right?
Yes, man, it's true: Molly Sims is getting married.

The actress and jewelry designer is engaged to Love and Other Drugs producer Scott Stuber, her rep tells PEOPLE.

Sims, 38, dated Stuber, 42, for a year-and-a-half before he popped the question the weekend of May 20. As a bonus, he flew her parents into Los Angeles to celebrate the occasion.

Sims starred in TV's Las Vegas and the movie Yes Man.
[From People]
Congratulations to Molly Sims. I mean, I guess. I don't really follow news about her, and the last time I remember writing about her was when Aaron Eckhart dumped her for talking. That was back in December 2009 – so she probably moved right on from Aaron to Scott, who is now her fiancé. Odd timelines, all around, though. Anyway, congrats to the happy couple. I'm sure it will be a classy wedding.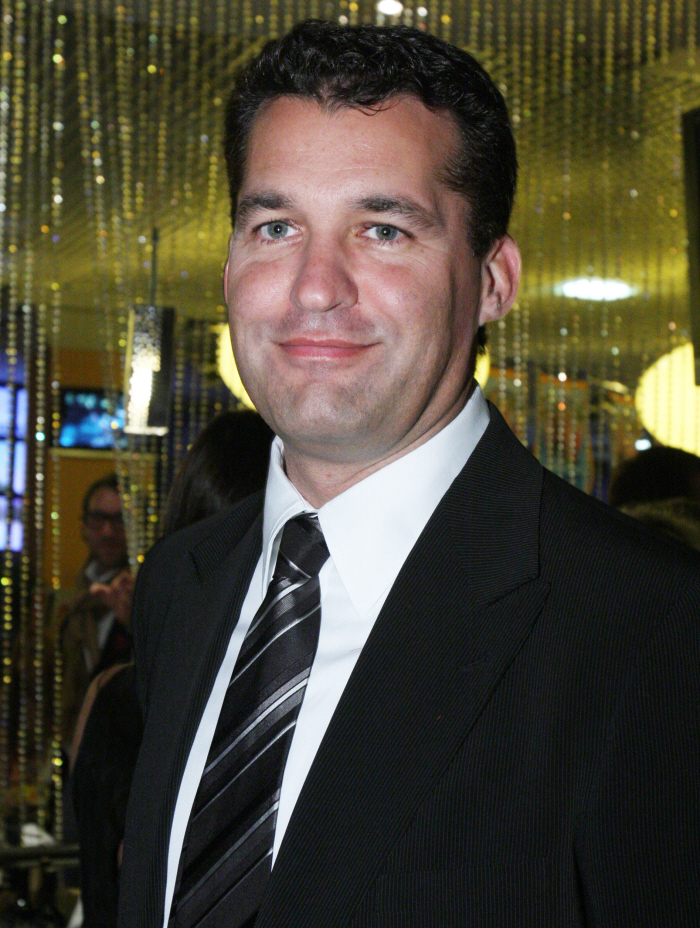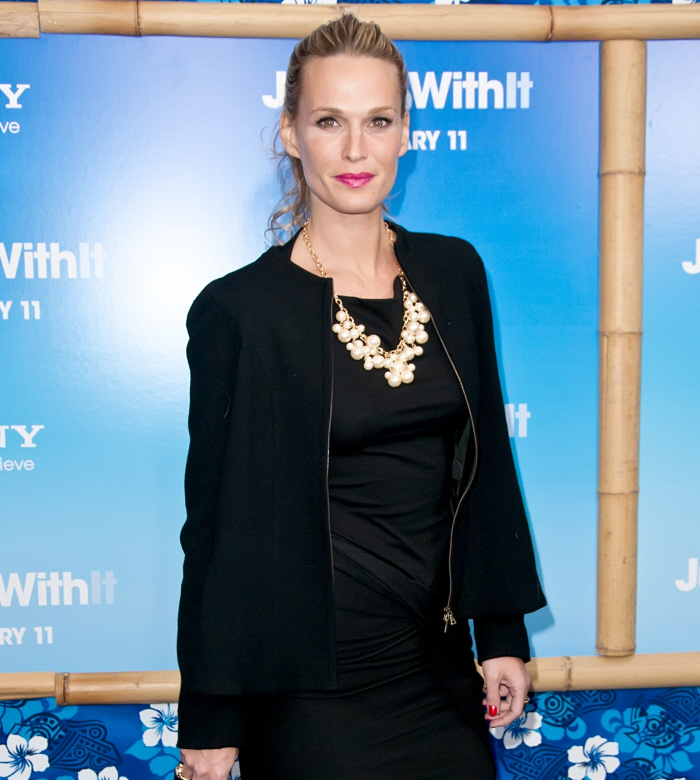 Photos courtesy of WENN.