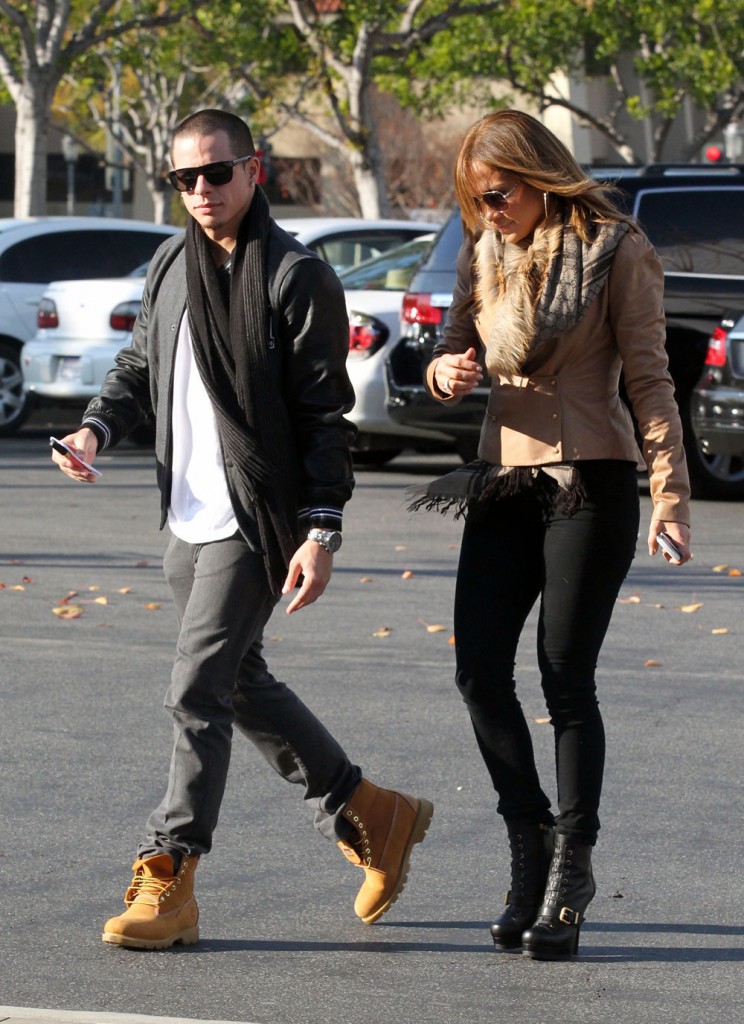 Jennifer Lopez's 24 year-old backup dancer boyfriend doesn't make enough money to keep her in the style that she's accustomed to, so she's remedied that. Star Magazine [via Jezebel] is reporting that she gives him a very generous $10,000 a week allowance. Some of that he spends on her, of course, and the rest he presumably gets to keep. So the little twerp is making over a half million a year just to screw J.Lo, drive her around in the Bentley she's either lending or leasing him, buy her some presents and accompany her on vacations. I doubt she expects him to pay for accommodations out of that $10k a week. Insanely nice work if you can get it, and how again did this kid land the job? Just by being in the right place at the right time, for the woman who can't stand to be alone for a minute. Here's the story:
Jennifer Lopez has a kept man! She hated having to whip out her credit card every time she went to dinner with 24-year-old dancer Casper Smart, and it "bummed her out" that Casper had to borrow money from her to buy her a Christmas present. So Jenny from The Block started giving the kid an allowance a "stipend" of $10,000 a week. According to a source, "She thought $10K was a nice round number." Apparently Casper is "learning to live like a star," flying on private jets and staying in luxury hotels. Now that he's getting paid, "Jen is hoping Casper won't think twice about buying presents for her kids of whisking her off for a surprise weekend getaway," the source spills. "She can take care of herself just fine, but she's old-fashioned when it comes to wanting the man to take charge." Plus! He needs new clothes for events and stuff. Just think of her as Richard Gere and Casper as Julia Roberts, going "woo woo woo" at a polo game. Which means Jenny gets to snap a jewelry box on Casper's fingers! Fun! But seriously, being a rich forty-something lady and gleefully supporting your much-younger house boy boyfriend is what America is all about, right?
[Details from Star, writeup at Jezebel]
How is that "old fashioned" to give a "boyfriend" that much money and then sit back and pretend that they're paying for everything? Bedhead pointed me to this story in the Post that suggests that Madonna might be doing the same thing with her much-younger boyfriend, Brahim Zaibat. Brahim was seen paying the bill at a restaurant with Madonna, which may mean that she gave him a credit card that she pays off for him. It's probably cheaper than just giving the kid a hefty allowance. I guess it's less embarrassing for these ladies to try and keep up the illusion that they don't have kept men. It should be embarrassing enough that they're dating them in the first place.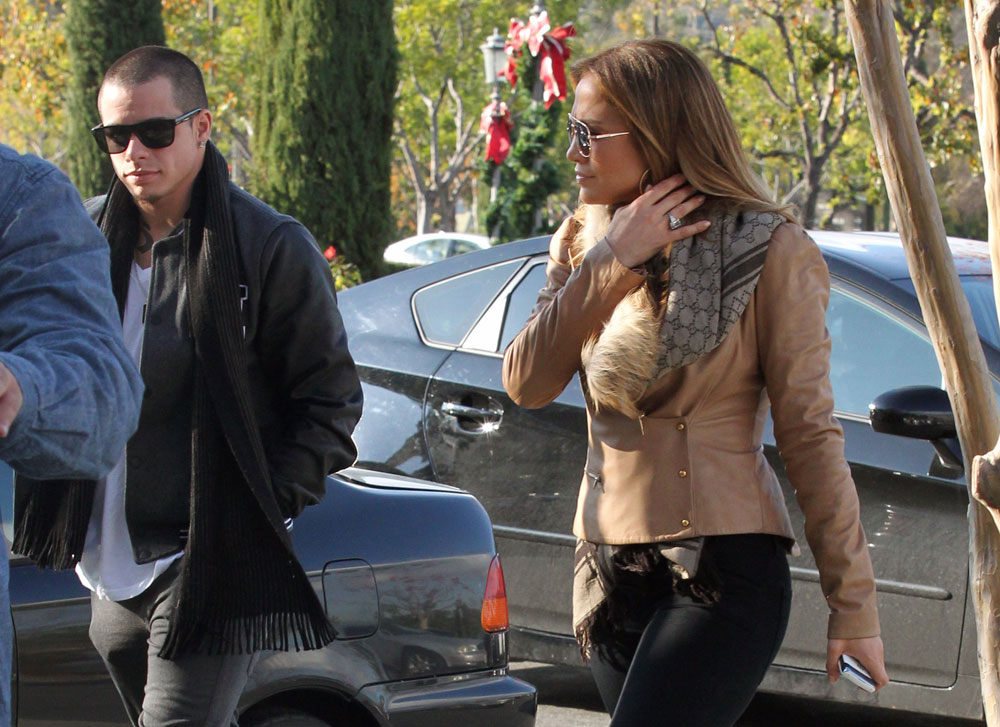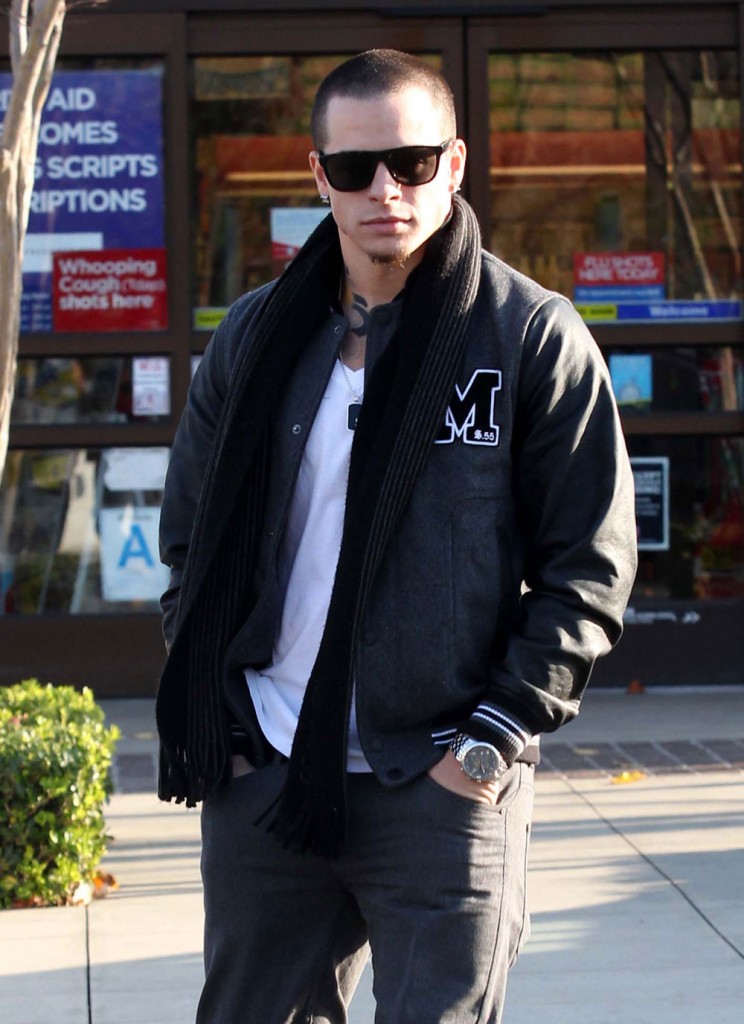 J.Lo and Casper are shown outside a jewelry store on 12-18-11. Credit: Fame