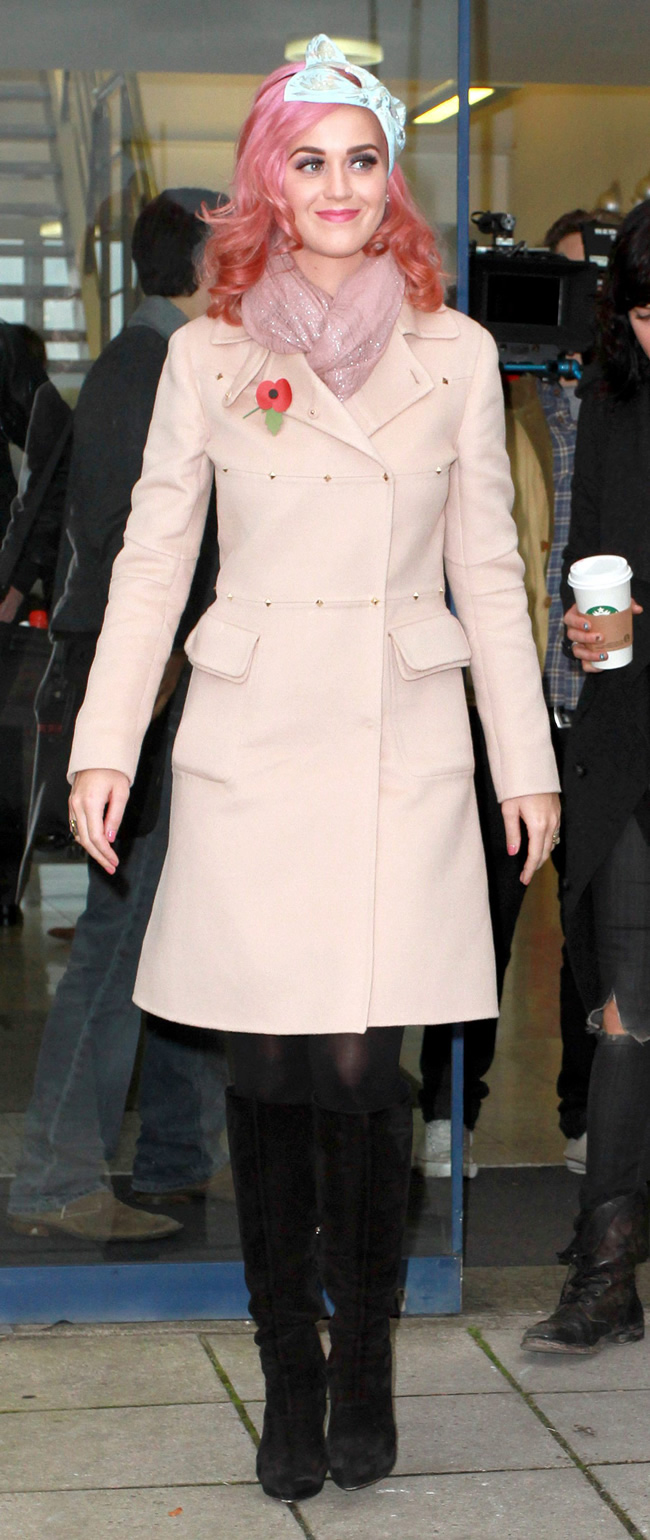 Anyone ready for a new rumor about Katy Perry getting a new quickie boyfriend to get over her divorce Russell Brand? Well, here's a really random one. Of course, it's not entirely random because it would make total sense for Katy to date the dude in question — if it wasn't merely two weeks after Russell filed divorce papers. Not even I can believe that Katy would move that fast.
Regardless of common sense, a new story (which originated in OK! Magazine) pushes the theory that Katy is now looking to get busy with Denver Broncos quarterback Tim Tebow. Like I said before, this match would ordinarily make a lot of sense. Both Katy and Tim both grew up in a very controlled religious environment (beyond football, Tebow's also famous for being the inspiration behind the Tebow Bill, which is still pending but would allow homeschooled athletes to play for their district teams) and find themselves in the midst of inexplicable fame (yeah, I went there). Yes, this story is probably absolute nonsense, but it makes some sense in theory, so that's probably why OK! is probably running with it. Naturally, Katy's sketchy parents are said to approve of this newfound match as well.
Katy and Tim are scheduled to meet at her hometown church where she used to sing! Will it be love at first sight?

Katy Perry's split from Russell Brand, 36, may still sting for the 27-year-old, but she's wasting no time moving on and her parents – Keith and Mary Hudson – are 100 percent on her side. They're even going as far as trying to set their daughter up with the Denver Broncos starting quarterback, Tim Tebow!

"[Katy's] mentioned on more than one occasion how much she likes Tim," a source tells OK! magazine."Katy's mom firmly believes the best cure for heartache is to quickly fall in love again … In her mind, Tebow is the perfect guy for her daughter. He's handsome, charming, intelligent and above all, a good Christian."

Katy's parents have gone as far as inviting Tim to speak at the church Katy used to sing at in Huntington Beach, Calif. Of course – when Katy will be there!
[From Hollywood Life]
Sure, I'll believe that Katy will be the first one to move on, publicly at least. Who knows, Russell might already be shagging random babes, but he probably has at least enough decency to keep things under wraps for the immediate future. If and when Katy starts getting hot and heavy with a new guy, she'll be shoving it down our collective throats.
However (and I could be wrong), I just cannot buy that Katy is moving on already. If she's thinking about hooking up with Tebow to make Russell jealous, well, that won't work at all. Look at what happened the last time she tried to call Russell's bluff. He filed for divorce. And since Katy's still reportedly looking to patch things up (she's even supposedly called off her latest public appearance to that effect), this story just doesn't wash … if for no other reason than that Tebow would (theoretically) be quite keen to start a family with any future lady love. And Katy don't play that game, right?
Still, Tim Tebow is kind of cute. I'd probably go there if I was into sexual frustration.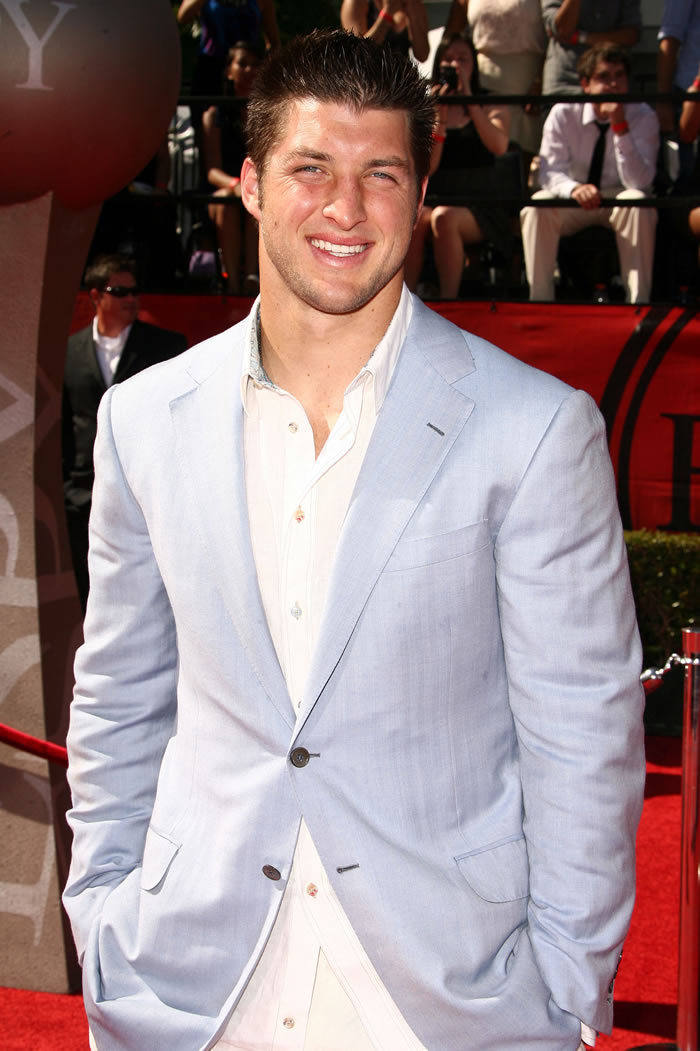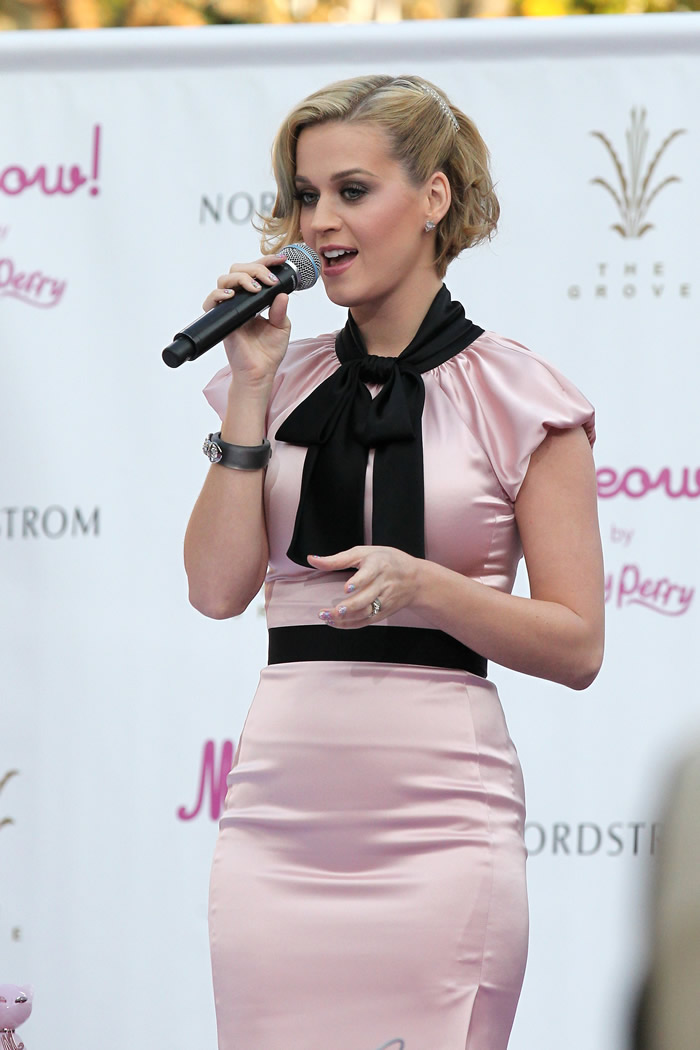 Photos courtesy of Fame