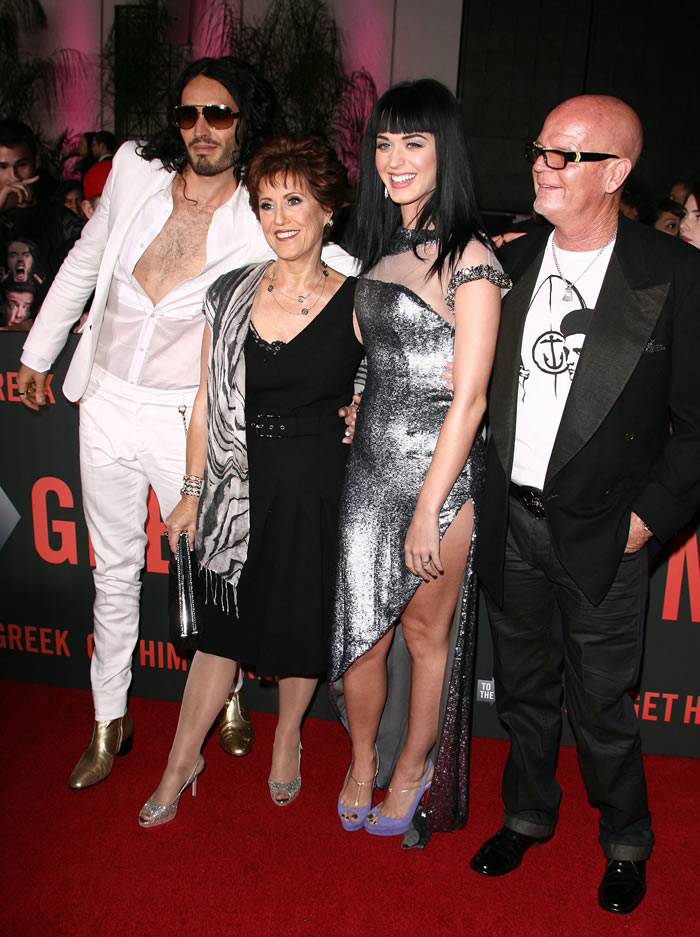 When Russell Brand filed for divorce from Katy Perry on Dec. 30, many people assumed that the long pop cultural nightmare was over. No such luck. Instead, we've had to endure an endless dissection of their presumed relationship issues, which include Katy allegedly eschewing motherhood, Russell's alleged wheelchair fetish, and a bunch of crap from last week's tabloids. Now the blame game seems to have slowed to a dribble, and the pair are looking towards their own respective separate futures. On an immediate note, the Mail is reporting that organizers of this week's People Choice Awards have "unceremoniously uninvited" Russell from the ceremony so as to avoid a potential showdown (as if) on the red carpet and not disturb "Katy's big night" in her lead up to the Grammys. Something tells me that Russell (a.k.a., "Lonely in London") isn't too terribly torn up about this turn of events. Hell, this awards show probably wasn't even on his radar.
In other Katy news, I'm actually starting to feel a bit of pity for her in one regard, which is that her parents are clearly using this divorce (just like the rest of Katy's career) for their own financial advantage:
Katy Perry's religious parents have managed to see something positive in the breakdown of their daughter's one year marriage. The pair spoke about their daughter's divorce for the first time – from the pulpit of their evangelical church, which was unusually packed it seems.

Pastors Keith and Mary Hudson were seen taking to the stage to speak out about their famous daughter and the audience appeared captivated. The ministers suggested her split with Russell Brand was a gift sent by God – to help them fill churches.

Mary, 63, preached to the Church on the Rise congregation in Westlake, Ohio: "I'm sure that Katy's trending on the Internet was to get you here to church tonight. I mean all over the world, who knows how God is bringing them in? The most important thing is you are here and God wants to put the fire in you in 2012."

Mary was dressed in an all black ensemble with over the knee bots and a black jumper which she accessorised with a chunky silver necklace. She and husband Keith, 63, billed themselves as "Katy Perry's parents" in marketing materials for the event, reported CNN. They spoke for about 90 minutes to 300 worshippers in the first service since Katy's split with the comedian on Friday. A video was shown before the Hudsons took the stage in Ohio showed them at award shows with Katy.

Keith told the crowd he converted from a drug user to a Christian when he was 24 years old. He added that his daughter's success had helped the couple share their beliefs with Hollywood superstars. "What has taken place in my daughter's life has opened many opportunities to go in and be with guarded and gated people. God has given us a platform to go in and meet people — and they like us because we are cool. We are not threatening.

"I love my daughter and I will always love her. Stop being judgmental and critical. Do not close the doors to your loved ones, especially your children. Just because they do not like what you do or what you are, they are still praying that you stay in the race. They are counting on you. I believe in God, for every one of my children."
[From Daily Mail]
In response, Katy has taken to her Twitter account not only thank her fans for their support but also to dress down her family for talking out of school without permission:


I certainly can't blame Katy for being so irritated with her parents, who have seen their own fortunes rise along with Katy's career. It's rather sickening that they have no problem exploiting their daughter's personal life for their own financial gains, but this has been an ongoing problem with Katy's family. Will they actually listen to their daughter this time? Probably not.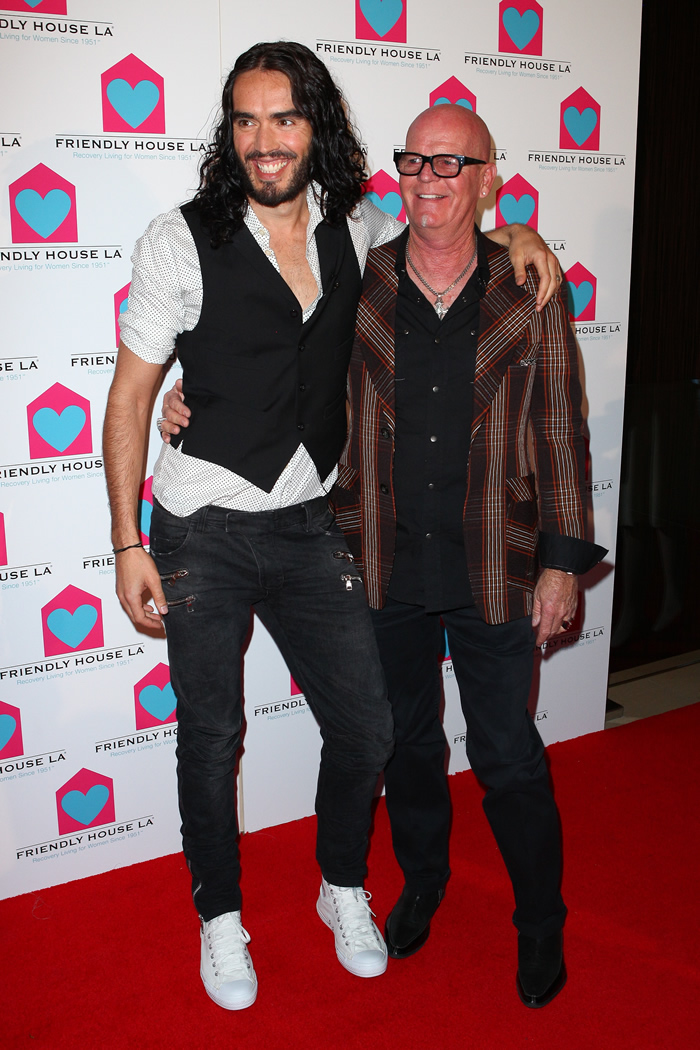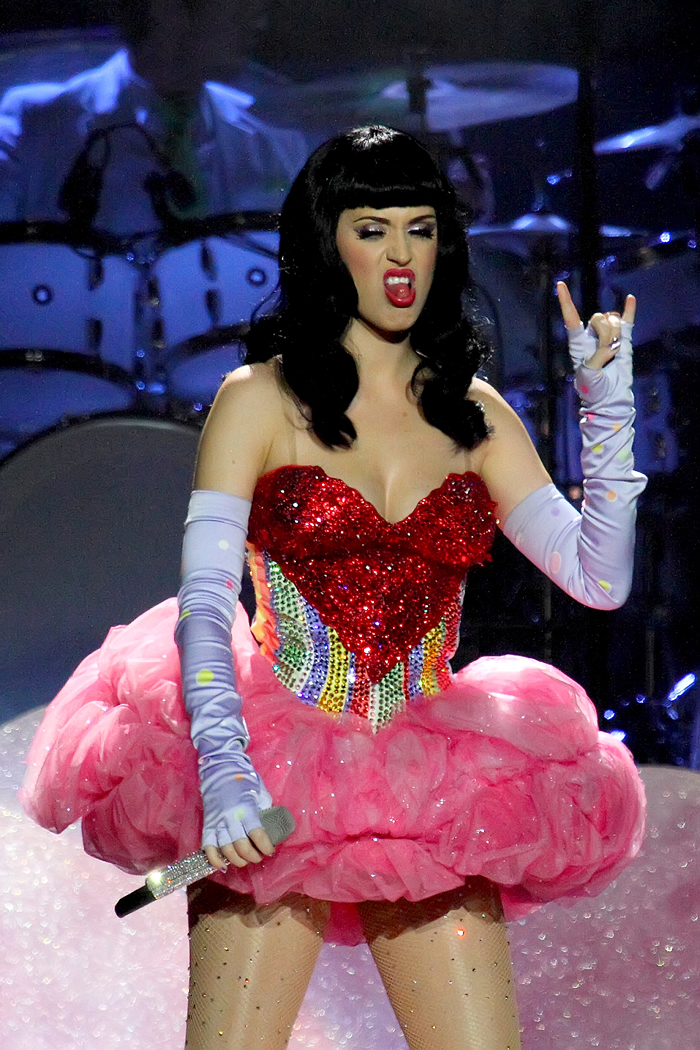 Photos courtesy of Fame and WENN