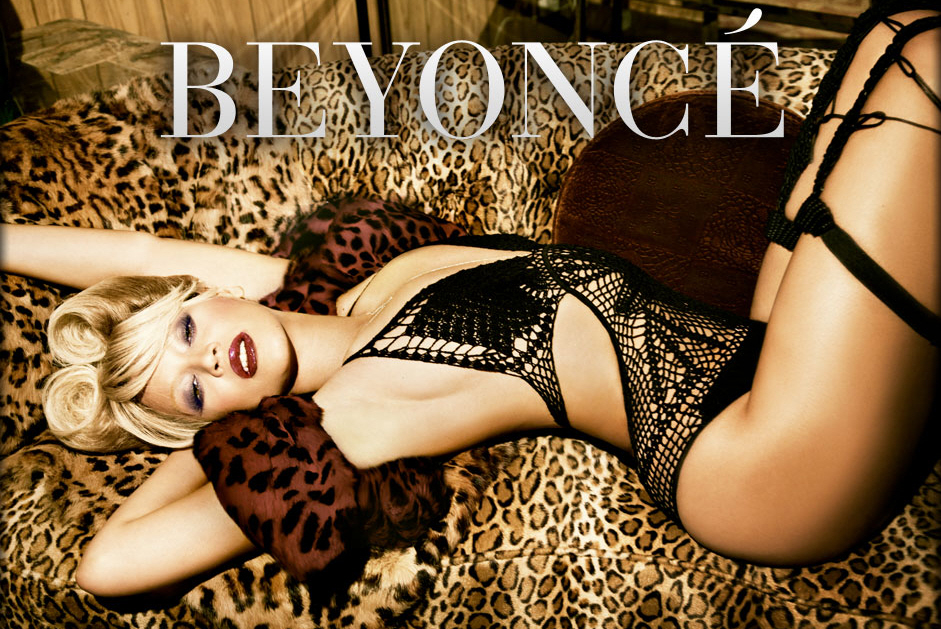 This is a just-released image from the photo shoot for Beyonce's 4 album artwork. And what an art project it is, eh? This one image has already scored yet another round of "Beyonce systematically lightens her skin in post-production" complaints. One of the first times this happened was back in 2008, and was probably not even Bey's fault – it was an ad for L'Oreal, so the company probably decided to lighten Beyonce's skin color. But since then, Bey has been criticized several more times. I noted back when he discussed the original art work for 4 and the first video from the album – Beyonce's weave was especially blonde, and her skin looked really, really pale in those photos.
She faced controversy back in 2008 when her skin appeared shades lighter in an advertisement. But it appears Beyoncé – or her producers – have not learned their lesson. A promotional picture has emerged of the pop princess looking much paler than her usual colour.

The new photo, taken before the 30-year-old fell pregnant with her newborn daughter, are being used to re-advertise her fourth album, 4, which was released last year.

In the seductive pose, Beyoncé dons a blonde wig and lies on a leopard-print couch, wearing a skimpy black crochet monokini. She also wears suspenders and a lashing of dark red lipstick. Experts told The Sun the appearance may have been down to lighting used in the studio. However this is not the first time the wife of rapper Jay-Z has accused of appearing to 'lighten' her skin.'

It has been alleged that in the early days of award-winning band Destiny's Child her father Mathew Knowles had persuaded her to use skin treatments to remain the lightest-complexioned member of the successful girl group. And some commentators have expressed fears, that these images of the superstar singer – who is famous for her honey-toned hair and complexion, could have the effect of making darker-skinned black girls ashamed of how they look.

In August 2008, cosmetics giant L'Oreal was accused of 'whitewashing' the star in an advert by digitally lightening her skin. And last February, a very blonde Beyonce stepped out, wearing a black minidress which revealed unusually pale skin on the star.

At the time writer Yasmin Alibhai-Brown accused the singer of 'betraying all Black and Asian women.' She wrote in The Daily Mail: 'Too many black and Asian children grow up understanding the sad truth that to have dark skin is to be somehow inferior. Of course, black and Asian parents work hard to give their children a positive self-image and confidence in their appearance, despite the cultural forces stacked against them. But when black celebrities appear to deny their heritage by trying to make themselves look white, I despair for the youngsters who see those images.'

At the time, the cosmetics house denied that the pictures had been altered in such a way but The New York Post newspaper called the advert 'shocking' and accused it of making the singer look like a 'weird, nearly white version of herself'.

She has not commented on the photos.
[From The Mail]
Yes, the whole "lighter is better" complex is felt in the Asian communities too – Freida Pinto spoke about the fixation with lighter skin amongst Indian women last year too. My thought? If it was an odd advertisement where Bey may or may not have had control over, I would think the controversy should not fall at Beyonce's feet. But this has been happening with Beyonce for YEARS. In promotional images, in magazine photo shoots, in advertising, her skin is almost always lighter than it is in "candid" photos. Sometimes, there really is a conspiracy. And I don't understand why Beyonce is still so obsessed with putting herself out there like a blonde white woman. For why?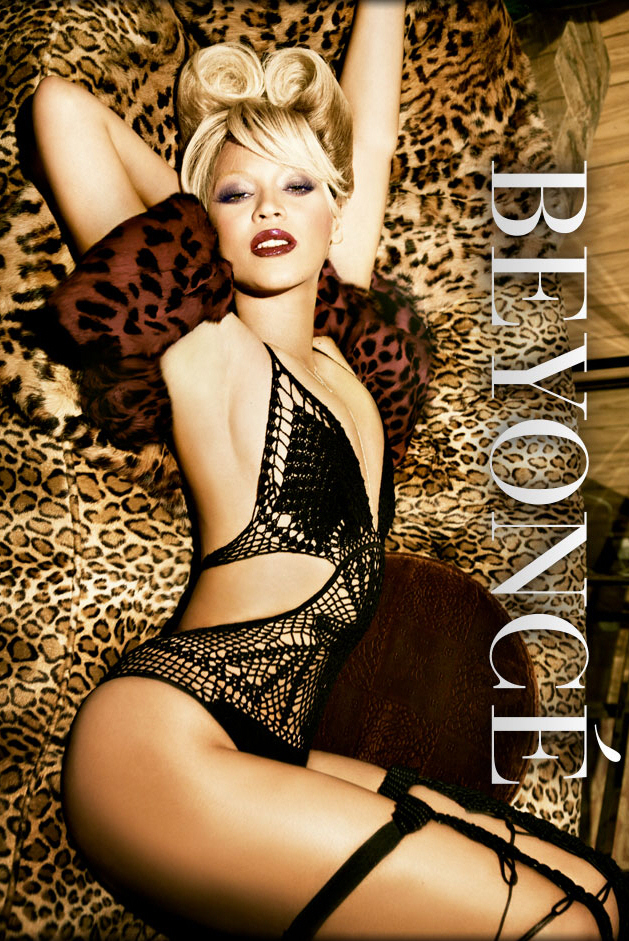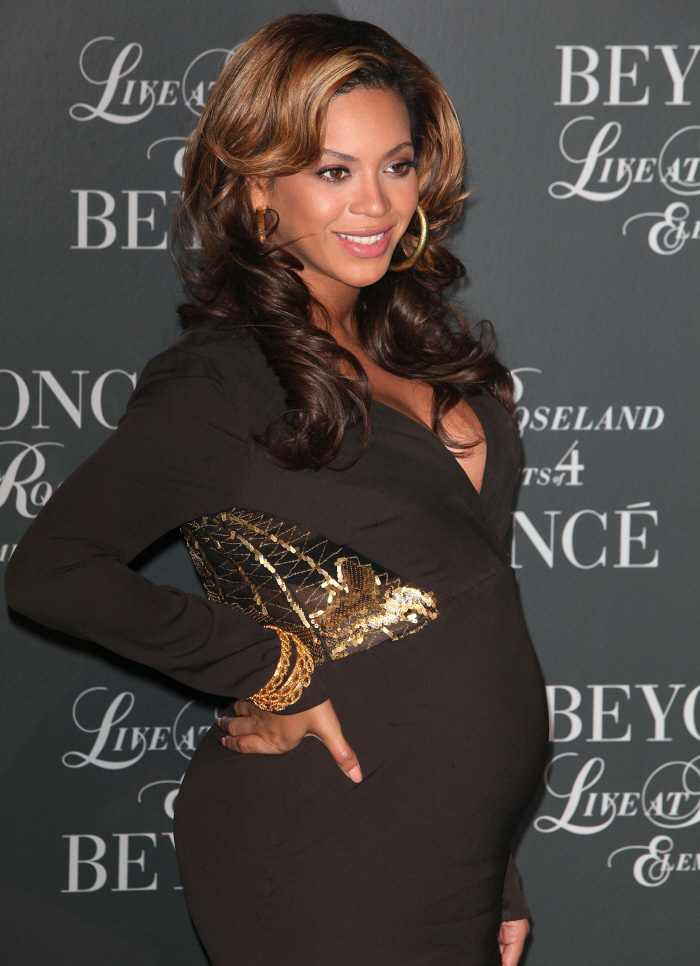 Photos courtesy of WENN, Beyonce Online.