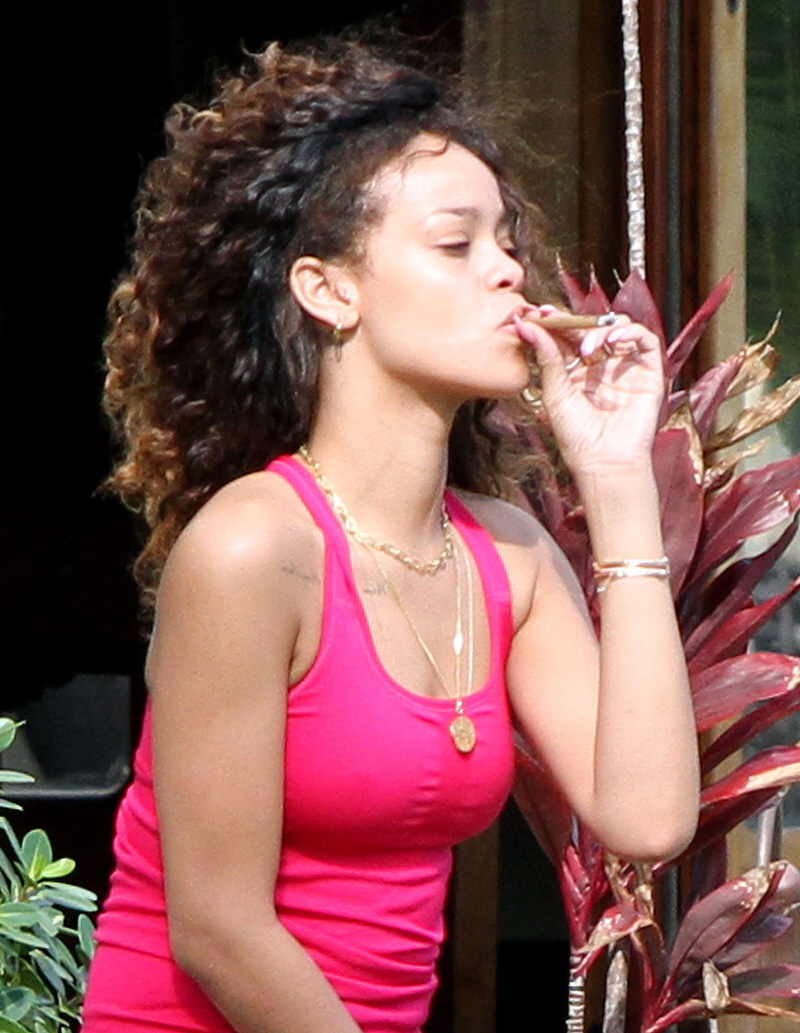 I don't really like to get into just how much pot I used to smoke back in the day because my mother occasionally reads this site. But let's just say this – in my late teens, I had a regular dealer, and I considered him a personal friend. Let's just say that I was working through some things for a few years. Let's just say that gravity bongs are either incredibly awesome, of a tool of the devil.
With that in mind, here's 23-year-old Rihanna getting high as a motherf—er in Hawaii over the past few days. She's been photographed on two separate occasions smoking sizeable blunts. She's been tweeting about getting high too – go here to read her Twitter, which is full of some musings that I don't feel comfortable repeating.
On one hand, I do feel like "Leave Rihanna Alooooone!" She's obviously on vacation, and she's never lied about her love of getting hammered and/or high. I don't think she parties any harder than liquor and weed, and I think many 23-year-olds have these kinds of private parties.
On the other hand… Rihanna is a role model to young girls, for better or for worse. It doesn't matter if she puts herself out there as a role model, she influences young women regardless. What does it say to those younger people when Rihanna is smoking a blunt on a (public?) beach in Hawaii? Moms out there – does this offend you? For me – I just think it looks like a really amazing vacation. I wish I was smoking a blunt on a beautiful Hawaiian beach right now.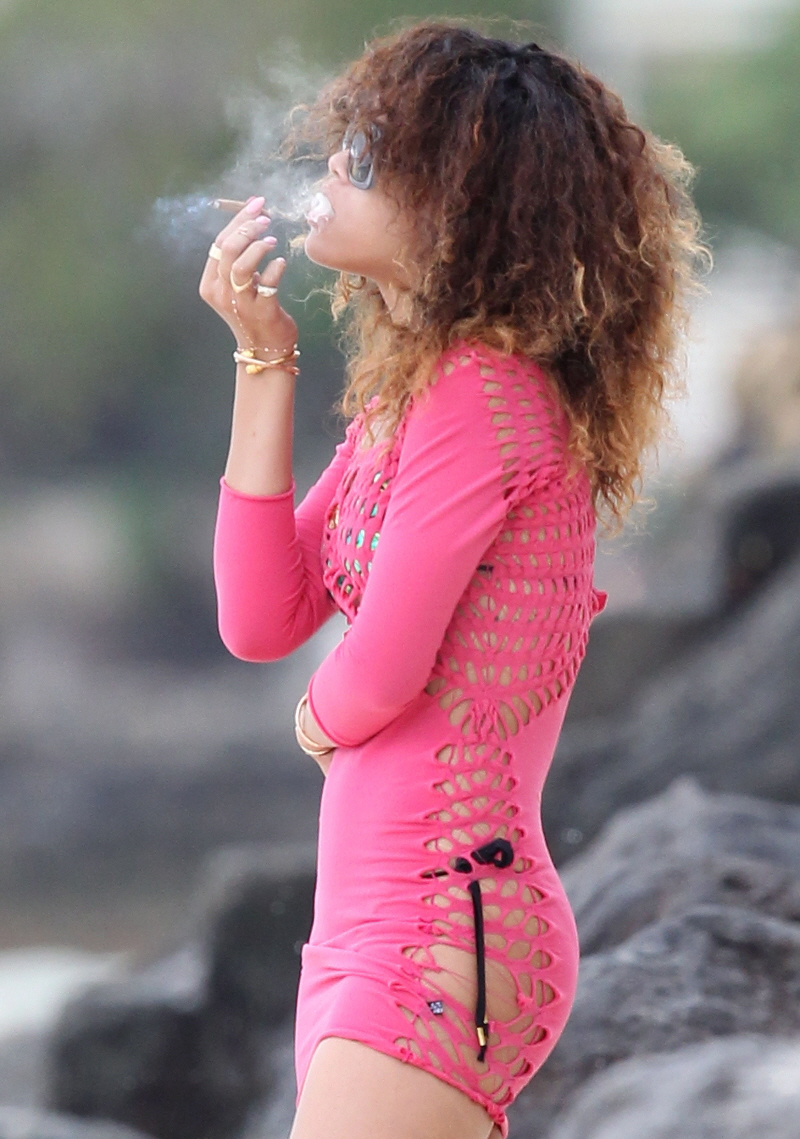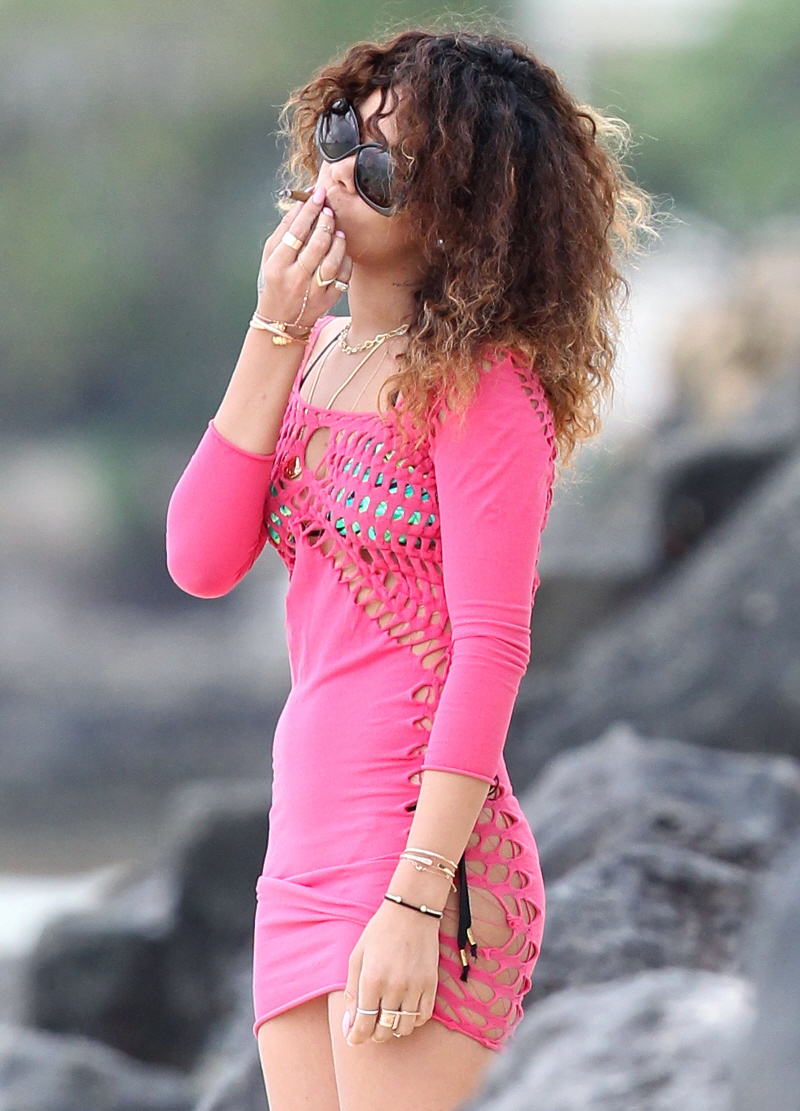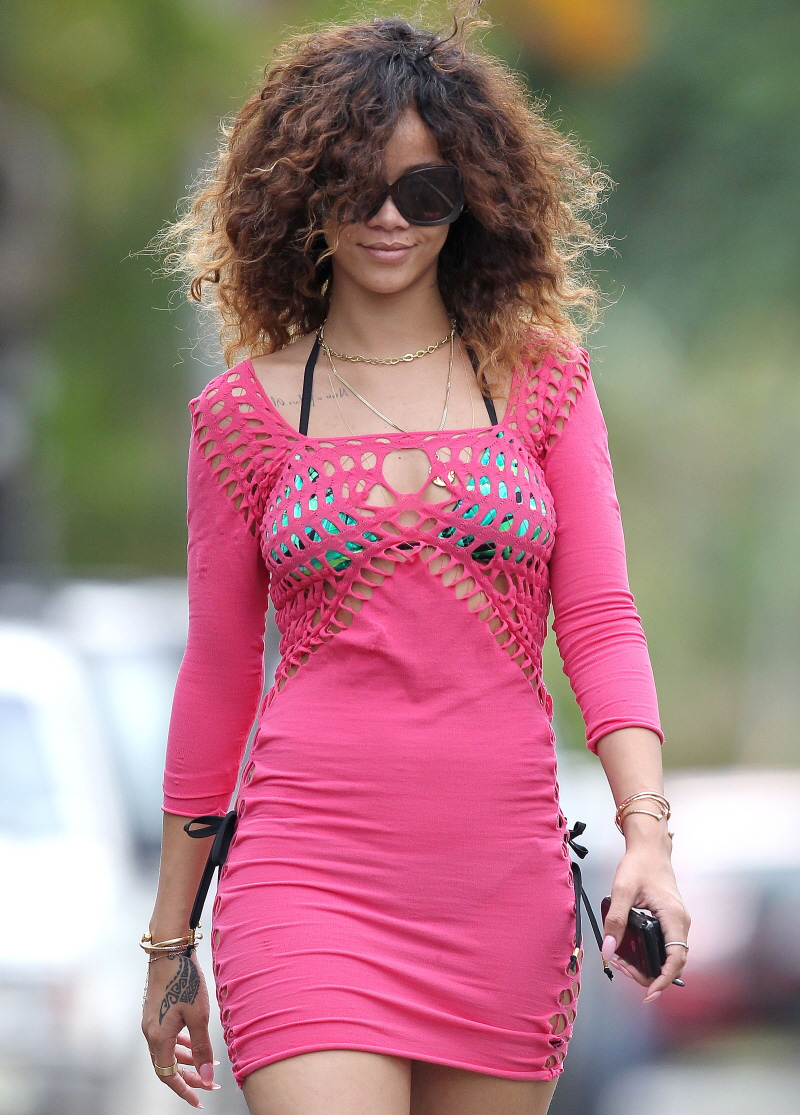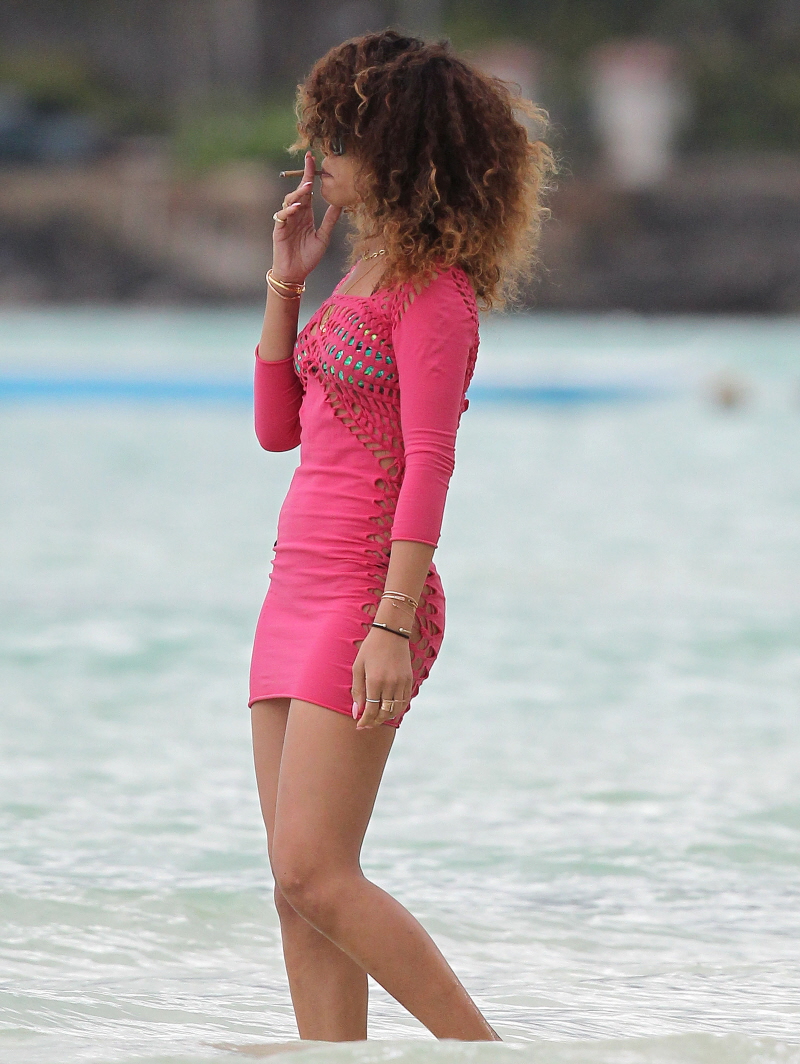 Photos courtesy of Fame.