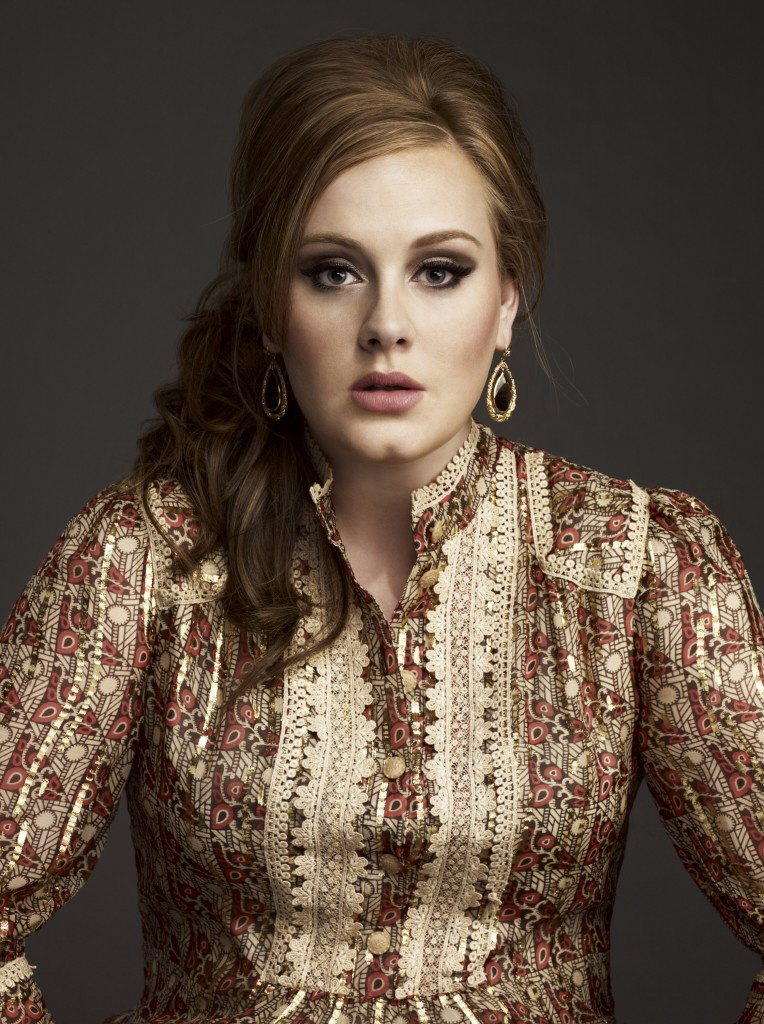 So, a while back Adele had a really bad breakup. Her heartbreak fueled her songwriting and her album 21 is full of heartbreak and devastation. That heartbreak and devastation made an album that was one of the best sellers of the year, in America and Europe, and Adele is the music industry's current golden (ginger) girl. So what does it mean for music when Adele gets a new boyfriend? When the girl who sings the blues is happy and in love? It might be bad for business, right? That's what's happening now. Adele has a new boyfriend named Simon Konecki – you can see photos of them together here. There's a problem, though. Simon is a bit more complicated than we originally thought. For one, he seems to be technically married. Now, is Adele a homewrecker? The answer is "no." But the answer is also "but we need to investigate and make sure that our girl doesn't get her heart broken, and if she does, she needs to write music about it."
She enjoys the accolade of having the biggest selling UK album of the 21st century and has won an army of followers with her songs. But while fans of Brit-nominated pop star Adele, 23, share her delight at finding happiness with new love Simon Konecki, the path to romantic bliss is not entirely without domestic complications.

For bearded Old Etonian entrepreneur Konecki has already experienced married life, having wed fashion stylist Clary Fisher in the summer of 2004. The couple, who have parted, have a five-year-old daughter.

The singer — full name Adele Adkins — is devoted to Simon, known as 'Swampy' to his friends, who is 14 years her senior.

When he married Clary, a London College of Fashion graduate, he was a director of the EBS group, an investment holding company. The pair moved in glamorous social circles, counting multi-millionaire property figure Anton Bilton, Rolling Stone Ronnie Wood's son Jamie and Lucas White, the party-loving playboy son of the late industrialist Lord 'Gordy' White, among their pals. But after Konecki left the City, to set up an eco-company with White, his marriage failed.

Despite moving to his home town of Brighton with Clary and the birth of their daughter, the couple grew apart. Grammy award-winning Adele, who is recovering from surgery on her vocal cords, was introduced to her new beau by singer Ed Sheeran a couple of months ago. Their backgrounds could not be more different. While Adele was raised by her single mother and went to an inner-city primary in Tottenham, Konecki was sent to Eton, where contemporaries included Tom Parker Bowles and Bear Grylls. His parents live in a £1 million waterfront house in Florida, and his sisters went to posh Roedean.

According to friends, Konecki is in the process of divorcing. He and his wife separated in 2010.

When approached, Clary, who lives in Sussex and still uses her married name, refused to comment. A spokesperson for Adele did not respond to requests to clarify Konecki's marital status.
[From The Mail]
Yeah, Adele is not a homewrecker – she was JUST introduced to Simon a few months ago, and he and his wife have been separated for more than a year… although, this situation kind of reminds me of Kate Winslet and her married lover Ned Rocknroll. Anyway, Adele just got involved with a dude with a lot of emotional baggage, who needs to make this divorce official. Making matters even more complicated – the daughter, and the differences in family money and education and all. Oh, and age! He's 14 years older than her!!! That's a big deal when you're 23, and your last relationship left you utterly devastated.
This is all depressing, and I really do hope that Adele doesn't get hurt and all, but am I an evil bitch for hoping – in a very small, dark recess of my heart – that whatever goes down will make its way into some new music? I just can't listen to 21 anymore! I've worn out my copy, and I had to move onto The Black Keys' new album (which is awesome).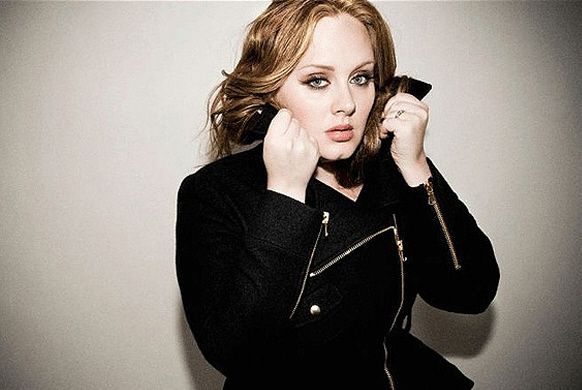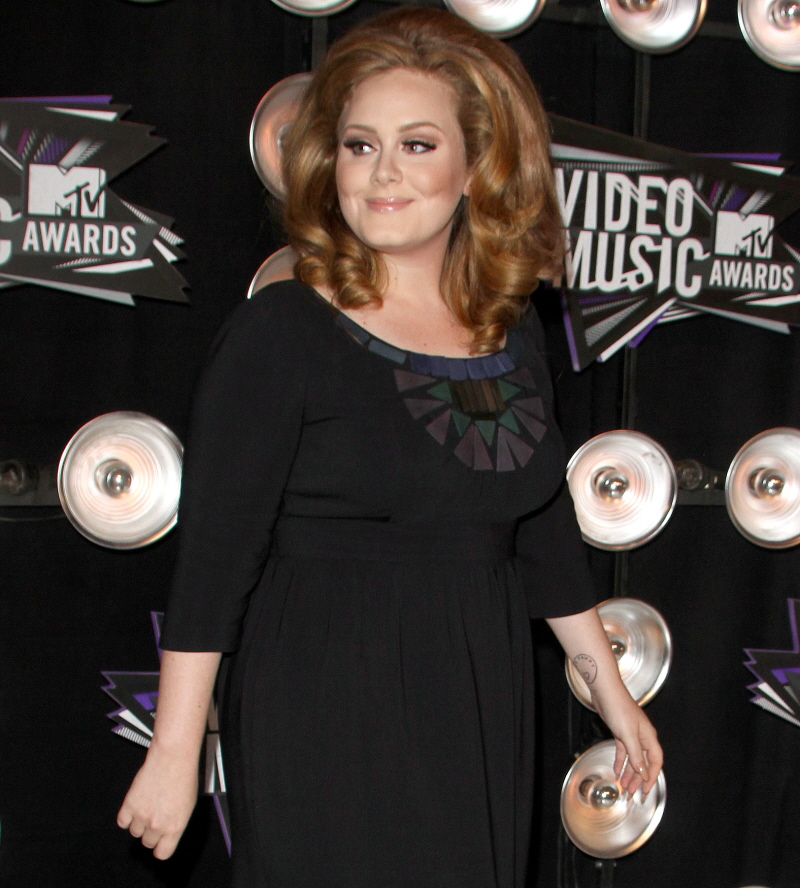 Photos courtesy of Fame, Rolling Stone.