Kate Winslet's new lover Ned RockNRoll is finally getting a divorce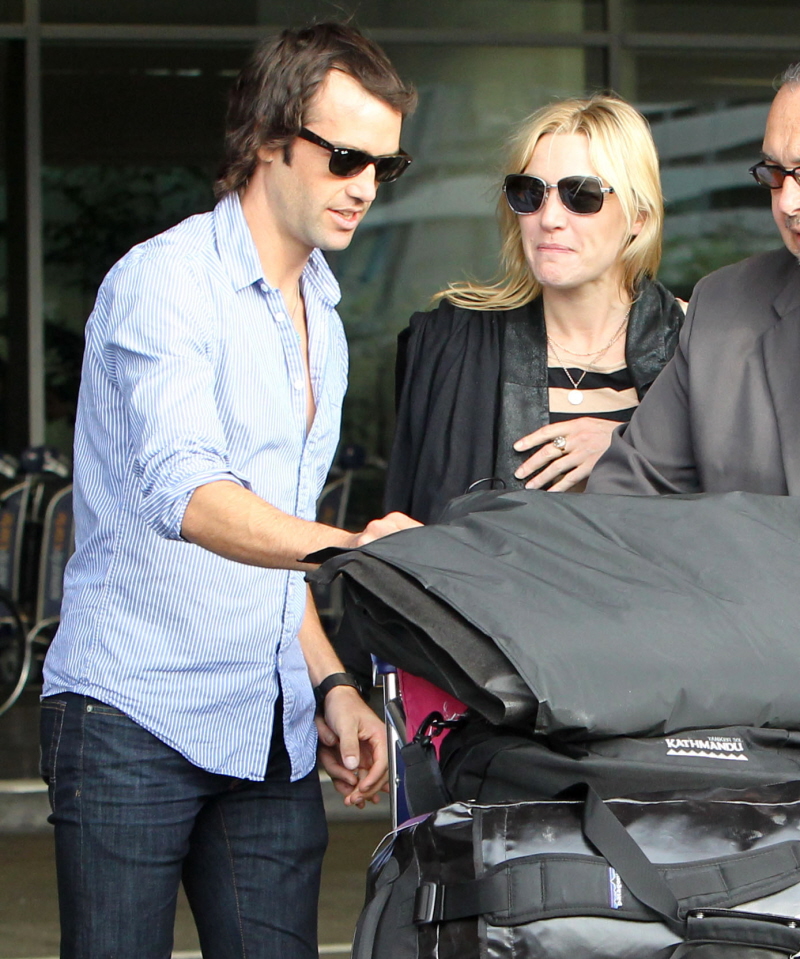 Here are some photos of Kate Winslet and her relatively new piece, Ned RockNRoll. That's seriously his legal name – he changed it a few years ago. Ned now travels everywhere with his lover, Kate. They were loved up in London, and she brought him with her to Shanghai, and these are photos of Kate and Ned arriving in San Francisco. They're all hand-holdy and love-gazey. Ugh. Ned is Richard Branson's nephew, and the situation around his "single" status is slightly complicated – it was widely reported that he was married when he and Kate first got together, more than a month ago. The marriage thing is weird, though – when he and Kate first got together, he was "separated" from his heiress wife Eliza, but his wife wanted him back and she wanted to work on their marriage. They had only been married for two years or so too – and Ned JUST filed for divorce, according to his wife. Eliza Pearson told The Telegraph: "The decree absolute should come through soon, maybe this month." Here's more:
Eliza Pearson and Ned separated after just 20 months. Winslet's friends say she did not begin her relationship with Ned, 33, who works for his uncle's space venture Virgin Galactic, until after his decree nisi was granted on August 10.

"Kate would never become involved with a married man," says one of her chums. "Ned's wife left him and he was very upset. Kate didn't get to know him until the decree nisi had gone through."

Pearson, 23, does not dispute this version of events. "I broke up with Ned," she tells me. "I won't disclose the reason, but the split was very amicable. We're still the best of friends. I'm not seeing anyone else."

The heiress, whose family's wealth is estimated to be more than £1 billion, declines to comment on his relationship with Winslet. Last Sunday, I reported that Rocknroll had bought a vintage love locket for the 36-year-old star of Titanic that cost thousands of pounds.

"They are very serious about each other," says another of Winslet's friends. The couple have, however, tried to avoid being photographed together.

Confusingly, Pearson declared in July: "I've changed my mind about divorce. I am hoping this will turn out to be more of a break than a total separation, because the longer we are apart the more it's making me realise how much I miss him."

She added: "It went wrong, but it's not as if it was a shotgun wedding – we'd been together for four years. I have never stopped loving him and we are soulmates – that doesn't come along very often."
[From The Telegraph]
Really, Kate? This is the best you can do? Granted, I think this guy might have some hidden talents – he pulled a billionaire heiress and now one of the most famous actresses in the world, and he doesn't seem to have any job – or maybe he has the kind of career where he can just follow his ladies around. What's that job? Boy-toy to an Oscar winning sugar mama? Seriously, what does he do? I have no idea. Oh, well. Whatever makes her happy. I get the feeling Kate is still wanting easy, uncomplicated relationships, but this guy is making my Sketchy Radar ping.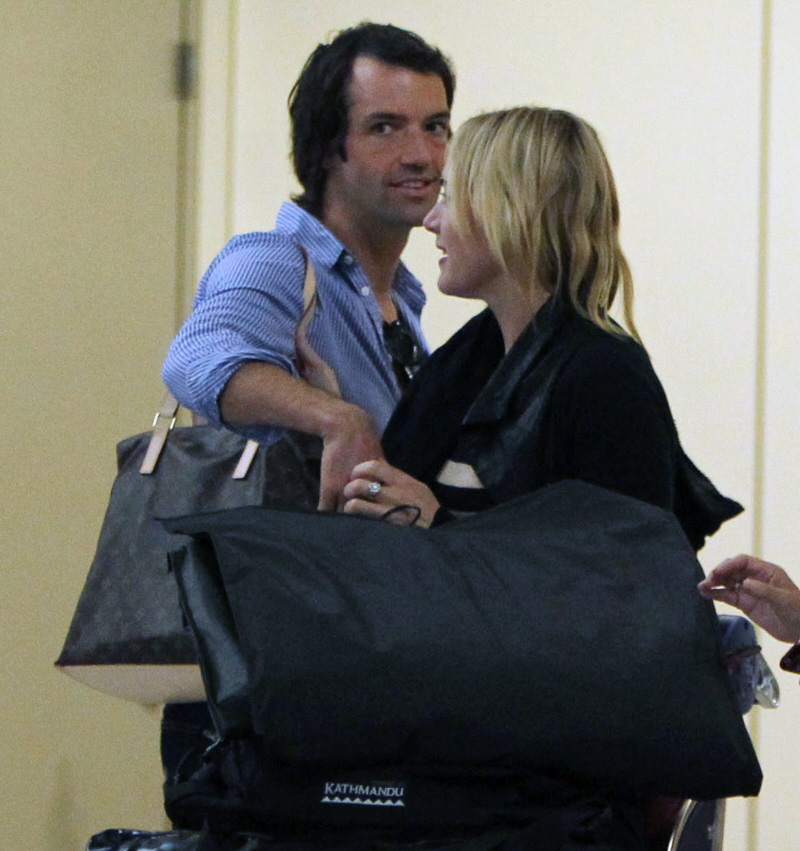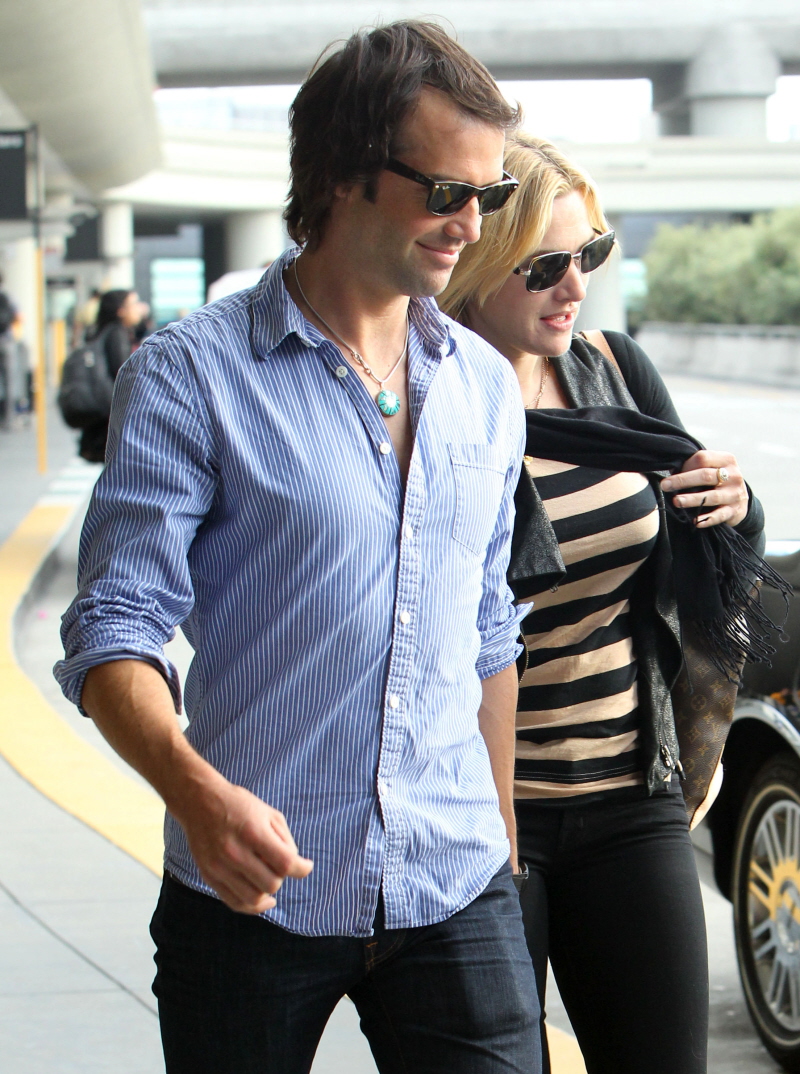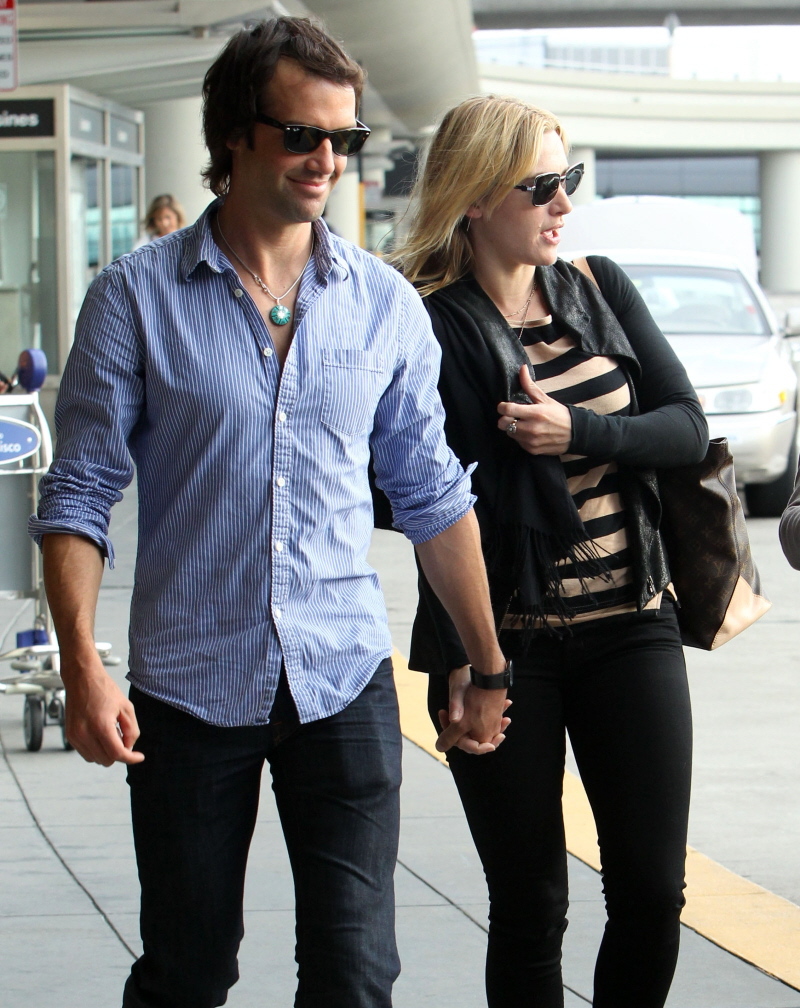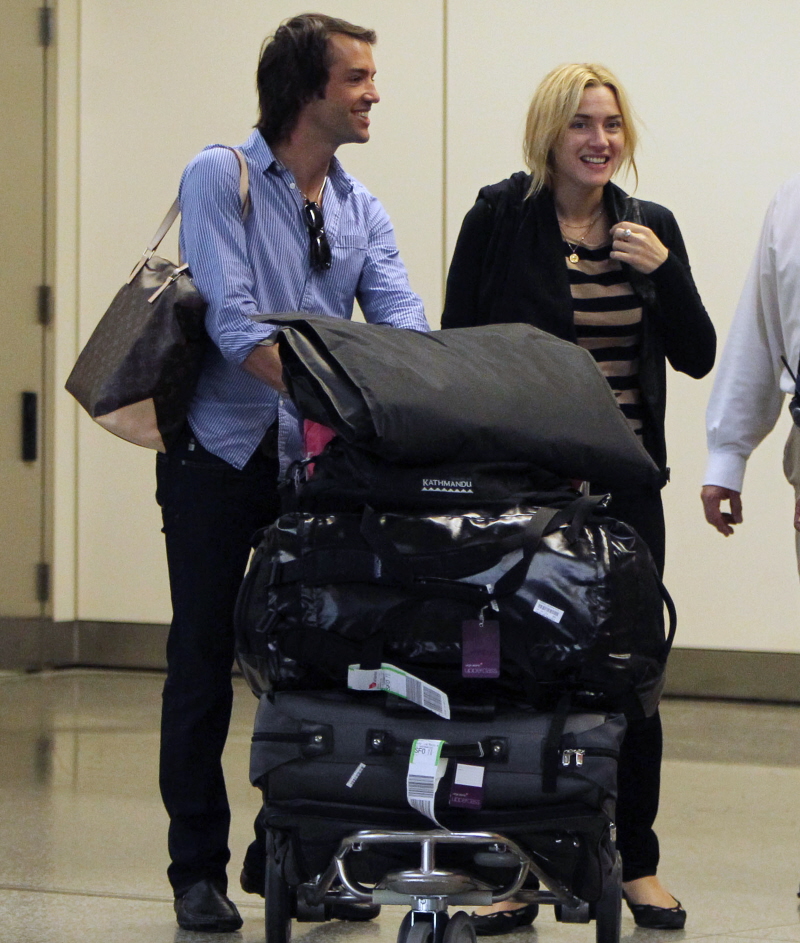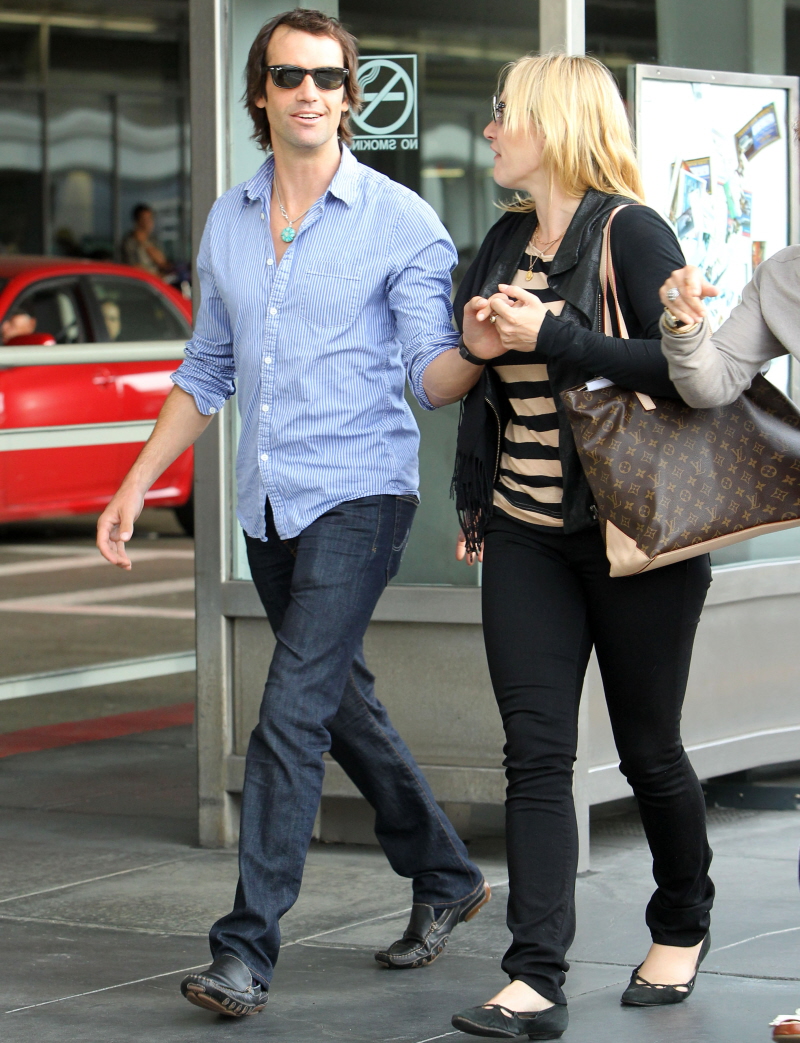 Photos courtesy of Fame.

Written by Kaiser

Posted in Kate Winslet, Ned RockNRoll

- Mariah Carey lip synced on American Idol [CDAN]
- Colin Firth is looking good [Lainey Gossip]
- Internet celebrity charged with murder! [D-Listed]
- What is Paz Vega wearing? [Go Fug Yourself]
- New bachelors on The Bachelorette [Reality Tea]
- Goodbye to The Office [Pajiba]
- Bachelor Sean's fiance cheats on him [Evil Beet]
- Britney Spears out with her man [Popsugar]
- Nina Dobrev works it [Popoholic]
- Cindy Crawford needs to lay off the 'tox [Celebslam]
- Who said it: Carrie Bradshaw or The Dalai Lama? [Buzzfeed]
41 Responses to "Kate Winslet's new lover Ned RockNRoll is finally getting a divorce"