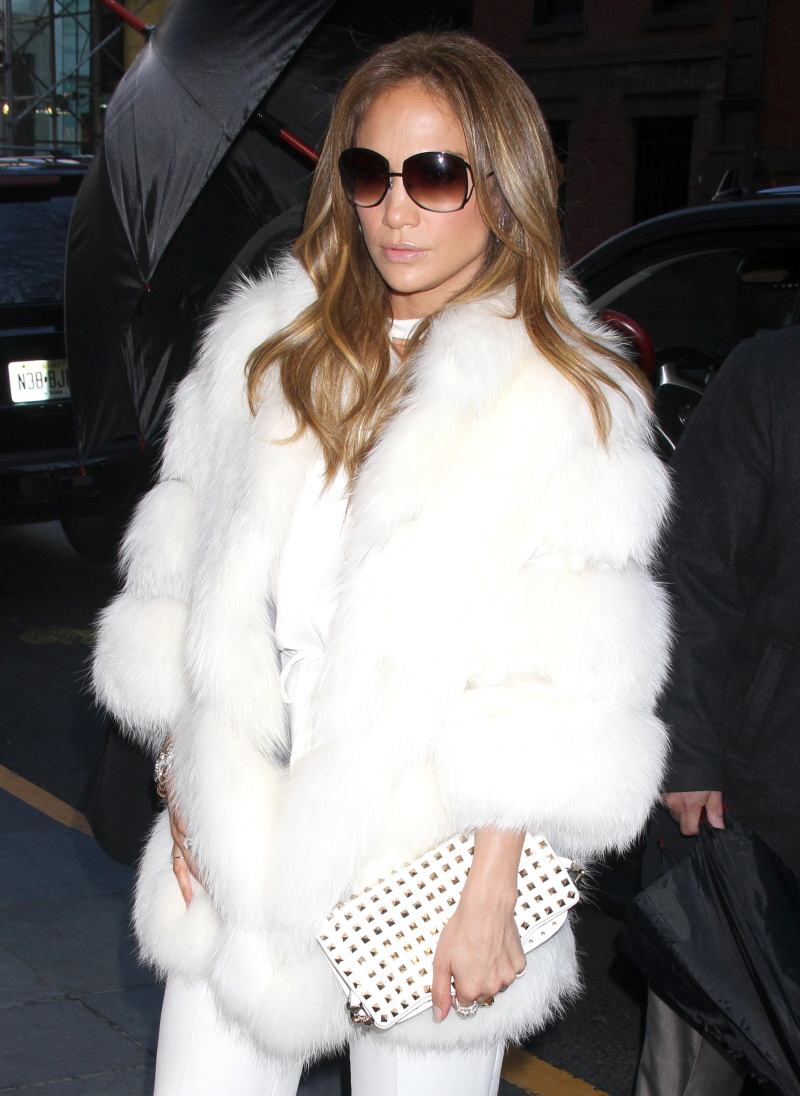 I cannot even begin to describe how hilarious I find it that Casper Smart has defenders. Like, there are people who are actively trying to convince me (and the world) that Casper Smart is something other than a facially-challenged, back-up dancing errand boy who latched onto a diva who has issues with being alone. Anyway, these are new photos of Jennifer Lopez and Casper yesterday in NYC. Jennifer did the Today Show and The Late Show with David Letterman. Casper came to both tapings because… what else does he have to do? He's the Stacy Keibler of purse-holders.
I read yesterday that Jennifer Lopez has just been announced as a presenter for this year's Oscars – Lainey at LaineyGossip was complaining about it because this likely means that Jennifer will bring Casper as her official Oscar date. Really, though, why is that NOT something to look forward to? It's not like Jennifer doesn't have a history of bringing whoever she's attached to onto the red carpet. Cris Judd, anyone? Cris Judd made it to the Oscars – that was the year Jennifer wore see-through Chanel and Oscar producers ordered the cameras to only shoot her from the shoulders up. And that was back when Jennifer was in the prime of her relevance too – what will this year bring? I'm sure it will be hideous. I'm sure the dress will be epic and "show stopping" and I'm sure Casper will be cleaned up and rammed into a tux, and he'll share a moment with George Clooney. It will be awesome.
PS… what's with all the fur? Jennifer has always worn fur, sure, but she did two outfits yesterday that were fur-based. Yes, that's a fur-trim ON THE SKIRT.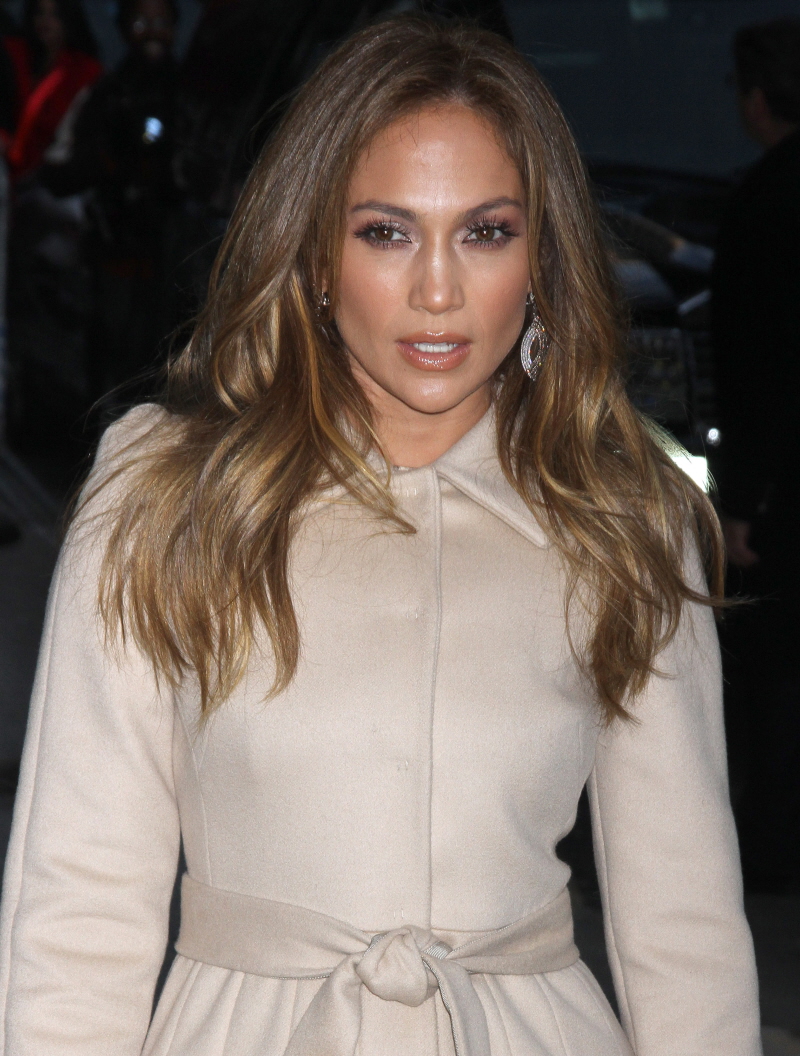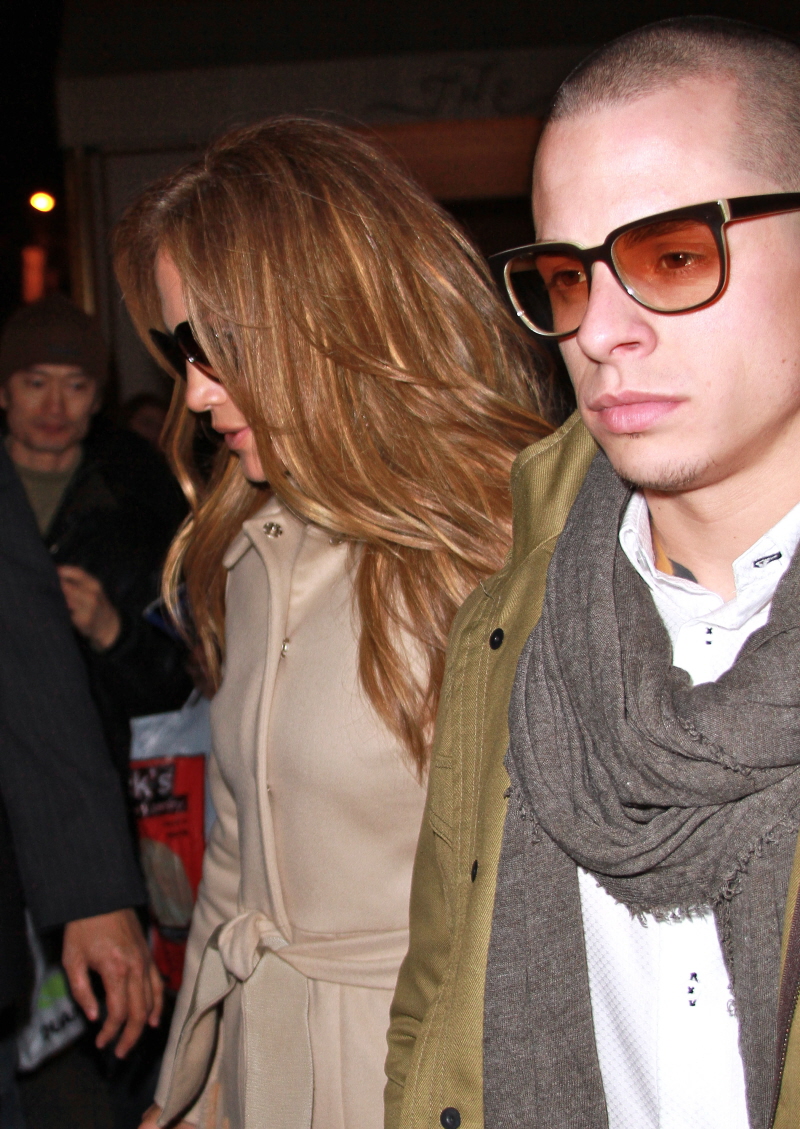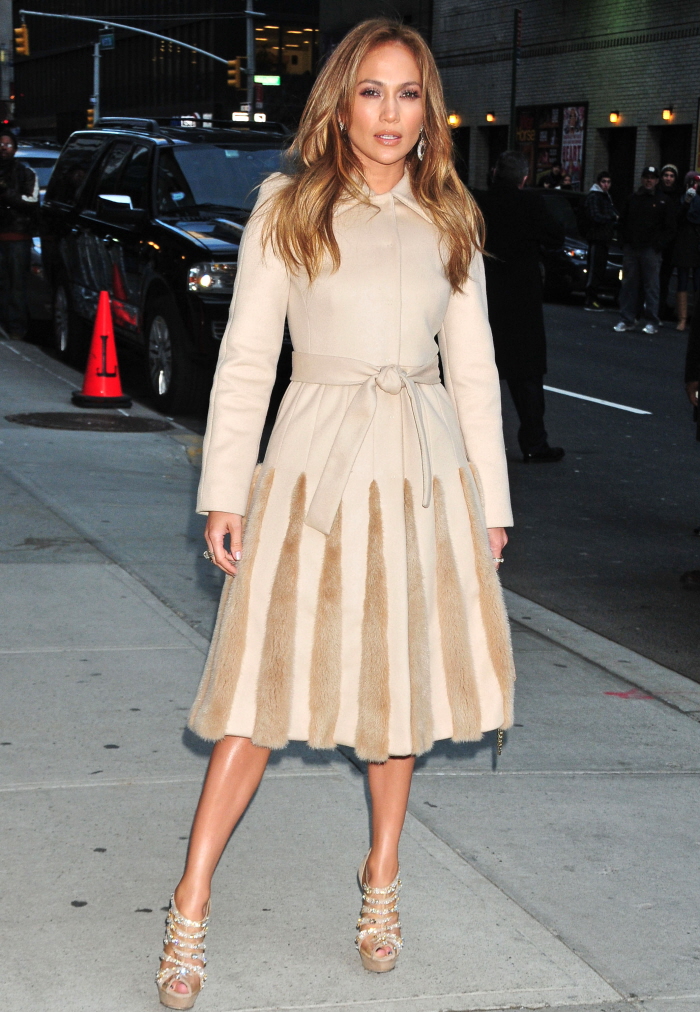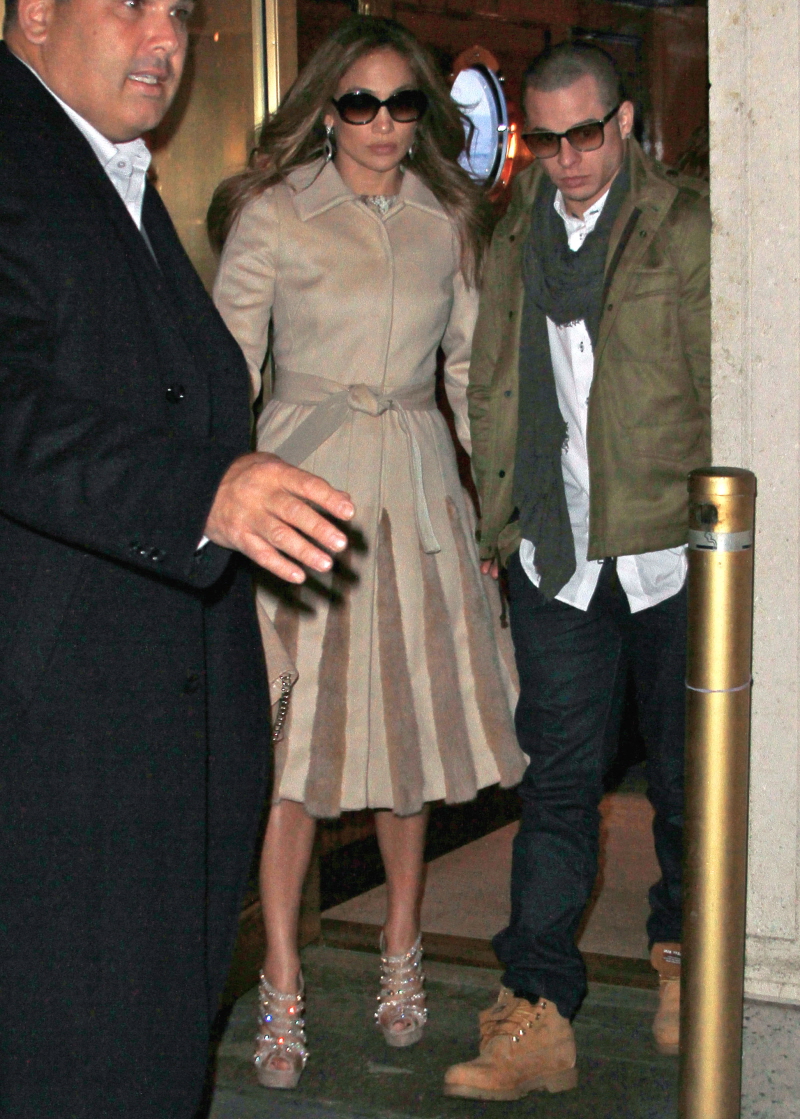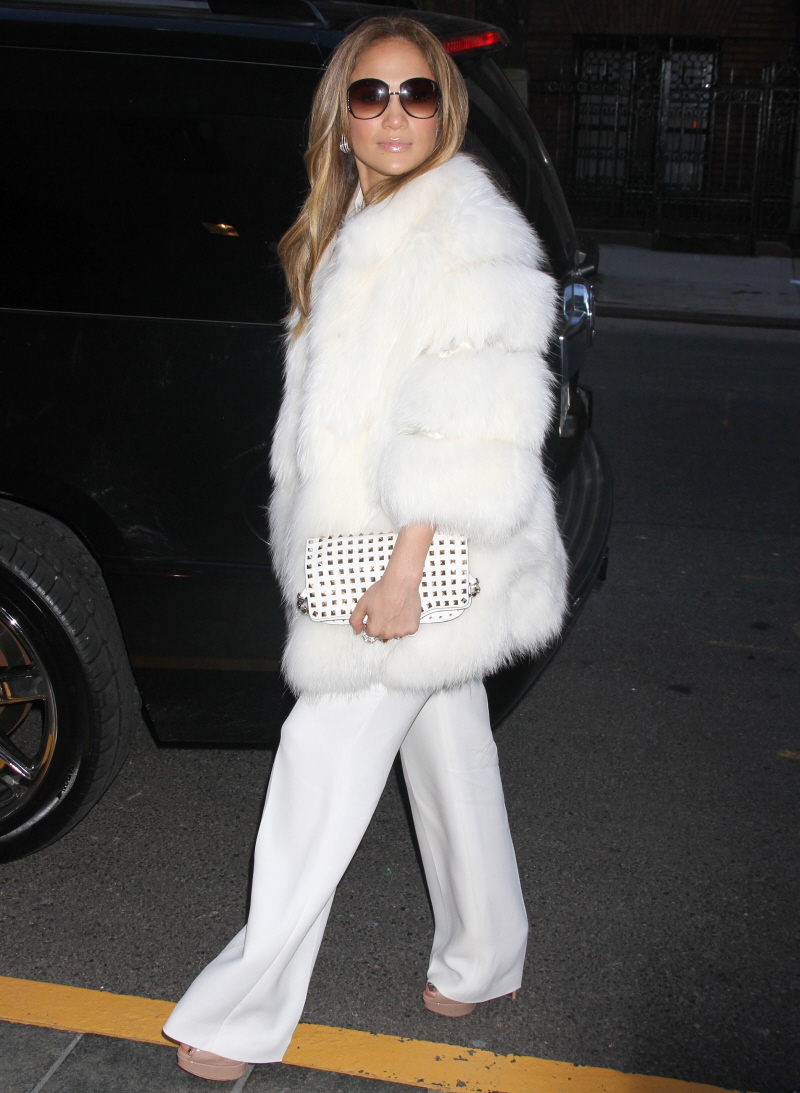 Photos courtesy of Fame.