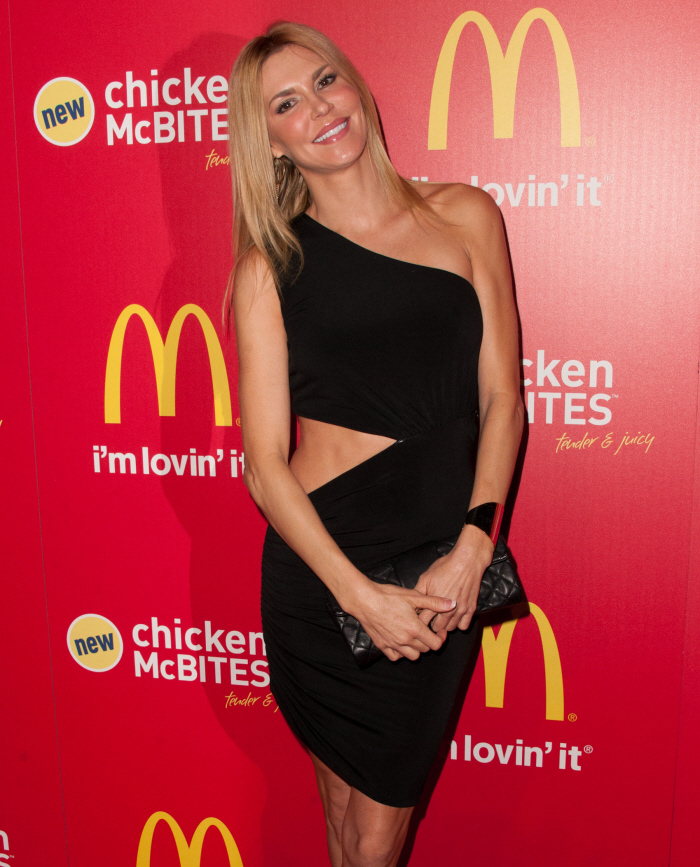 I cannot believe we're still talking about Gerard Butler and Brandi Glanville's alleged or not-so-alleged hookup last year. For the record, I believed (and still believe) that they boned at some point. I also believe that Gerard Butler bangs anything with two legs and a pulse (although amputee strange is still welcome), and that G-But probably doesn't remember who or what he banged and how. Last week, Brandi talked about their "week long" hookup while she was on Watch What Happens Live – Brandi rated Gerard an "11 out of 10" in the love-making department. Then, a few days later, TMZ's cameras caught up with Gerard and asked him about Brandi's comments. His reply? "Who's Brandi Glanville?"
So, was Brandi lying? Or did Gerard just "forget" Brandi's name? God knows. Brandi went to RumorFix and gave them an exclusive statement: "He called me last night and told me he said it. He is upset because he is a private person. I don't lie so I don't really care." She also tweeted, "I don't lie. So he can suck it!" And now there's ANOTHER interview. LynnNChicago, a self-proclaimed "Real Housewives Expert," sat down with Brandi for an extensive interview – you can read the whole thing here. There's a lot of stuff about RHOBH, but I couldn't care less. What I found interesting was the Gerard Butler stuff:
Brandi did admit to having a week long fling with Gerard Butler, he later denied knowing who she was but he certainly got the name right when he repeated it twice. (after the reporter said her name vaguely and while barely breathing.)

It was interesting that when Andy questioned Brandi further, it turned out her fling was during last season's filming, how did Bravo's cameras miss that?

Brandi told me that she's spoken with Gerard on the phone and have had numerous text messages, she's apologized to him and if she could take it back she absolutely would. "If there is one thing I regret and would take back, it's that!" (telling the world about their week long fling) Brandi told me that when Andy Cohen asks you a question his eyes are like truth syrum.

"His eyes get really big and you have to tell him the truth." she laughed.

"One thing I am not, is a liar, I said it and I can't take it back." Brandi told me. "What am I going to do now, go back and say I lied about it? No, I'm not going to do that!"

It's out there and Gerard is going to have to deal with it. You can only apologize so much then you have to move on. Gerard tried to deny he even knew Brandi by telling a TMZ reporter, "Who's Brandi Glanville?" but it was pretty clear when he repeated it the second time that he knows exactly who Brandi is. He overplayed his hand a bit! Yes, he's upset with Brandi but as I told her, he'll get over it! Two consenting adults, both single, they did nothing wrong so why deny it?
So she would take it back, although she's not lying about it. Whatever. I'm struggling to understand whether this is a smart or a stupid PR move. Does it help Brandi's image if everyone thinks she slept with Gerard and he just forgot her name? Or does it ultimately hurt her image? Ugh. I KNOW it hurts Gerard's image. He's going to have to drown himself in nameless amputee strange now.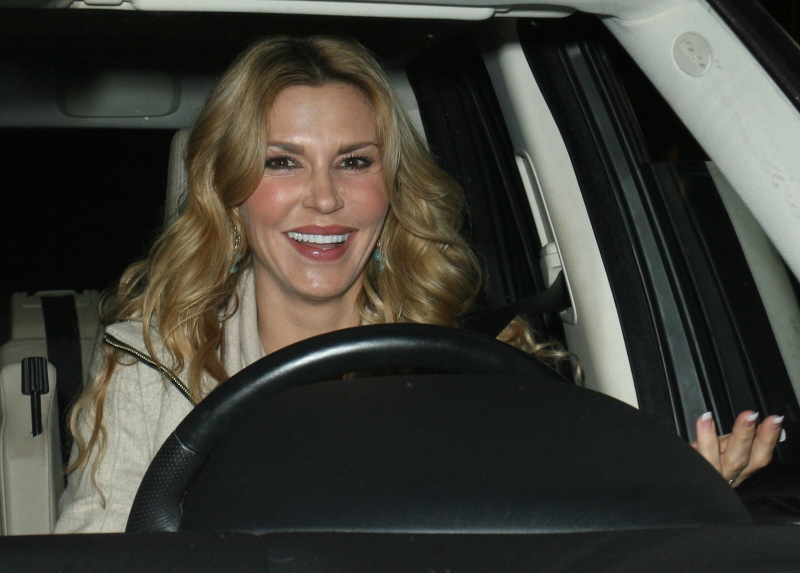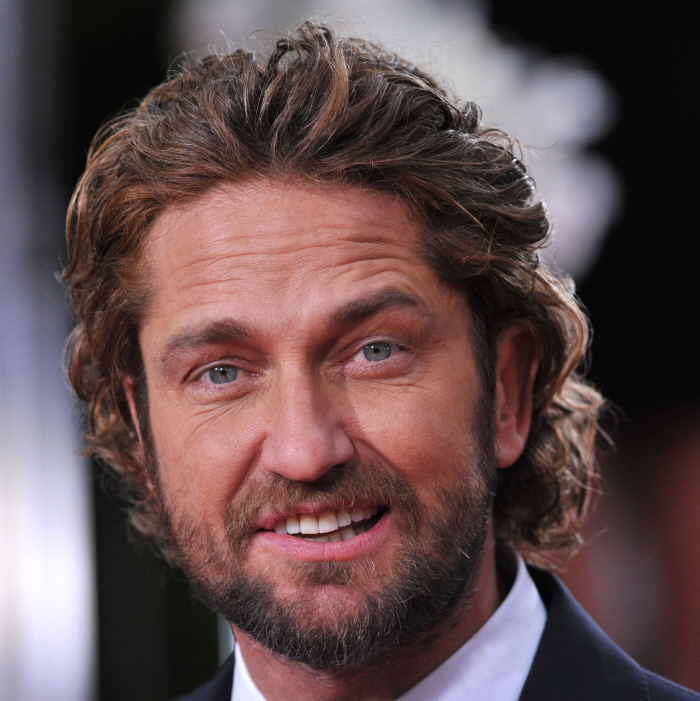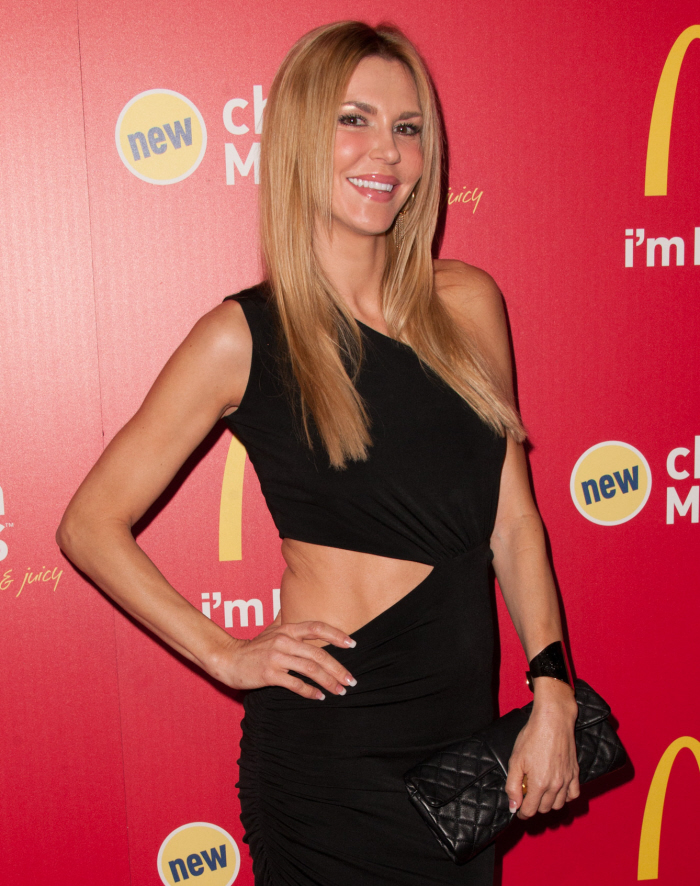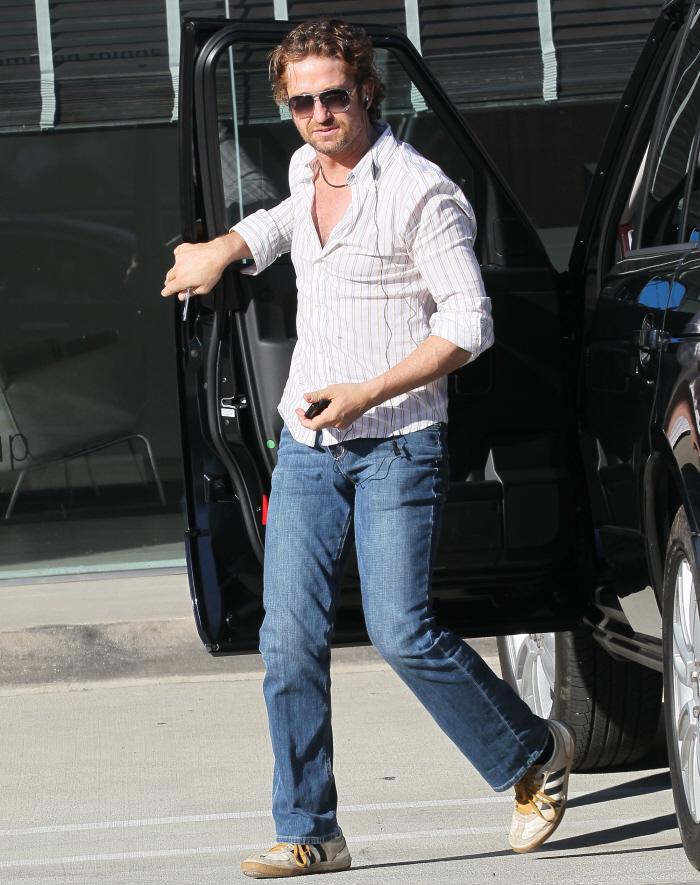 Photos courtesy of WENN.