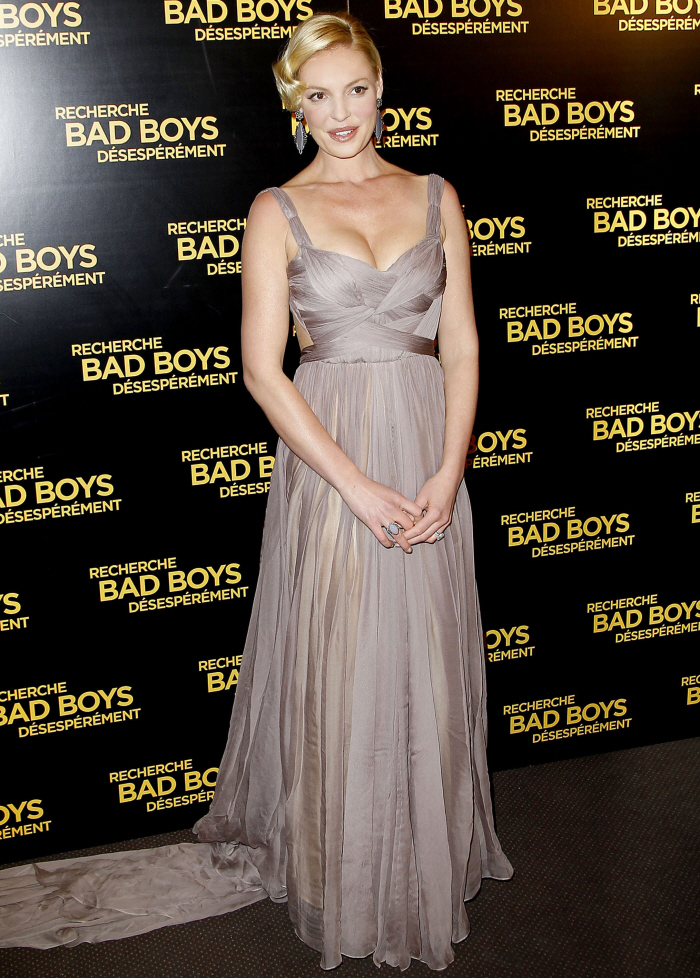 One of the (few) things I've always liked about Katherine Heigl is that she's not a small girl. She's tall, she has a lovely bust, she's got "soft" looking figure. I'm sure she's toned and everything – but she doesn't look like she spends all of her free time doing yoga and Pilates, which I appreciate. She looks like she eats normal food and struggles with a diet and exercise program, just like most women. And like most women, I think Heigl struggles to figure out what kind of styles flatter her figure. Some days, she gets it right, but for the most part, Heigl's style really, really sucks.
So here are new photos of Heigl at the French premiere of One for the Money, the Stephanie Plum movie that kind of bombed this past weekend. Heigl wore this custom Maria Lucia Hohan which… it's really pretty from the front. I don't think the bust fits Heigl the way it should, but it's very pretty. From the back, though… rough. That sheer panel looks like Heigl's control-top pantyhose is creeping up, and it makes her back look… bad.
Still, you can tell Heigl loves her dress, and she wants to flutter her skirt around, even at the expense of her husband trying to kiss on her. Poor Josh. I actually like Heigl's makeup and hair too – I think this look is mostly a win. She just should pose over-the-shoulder.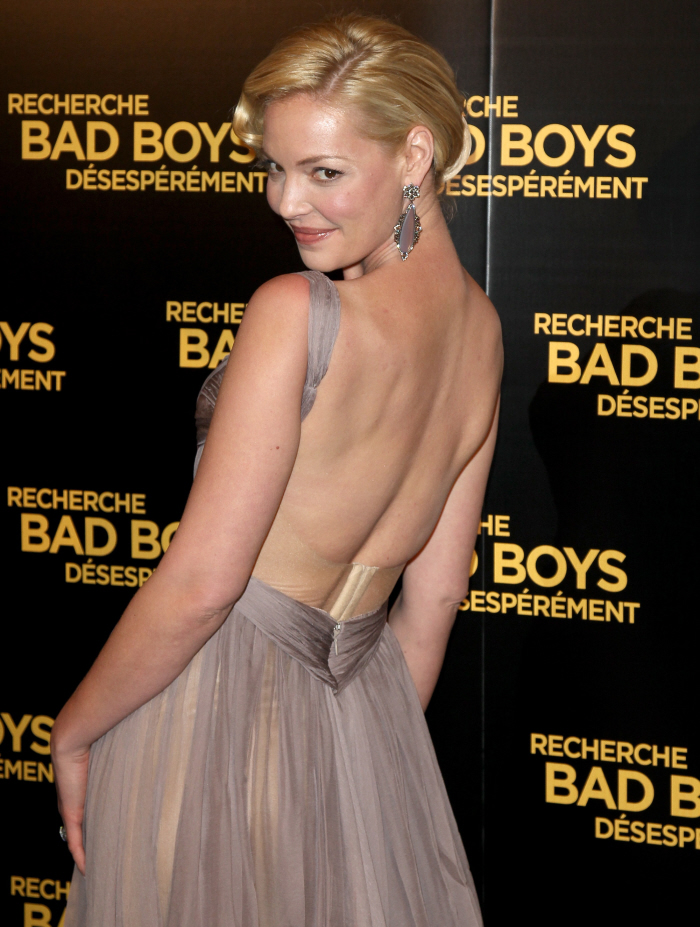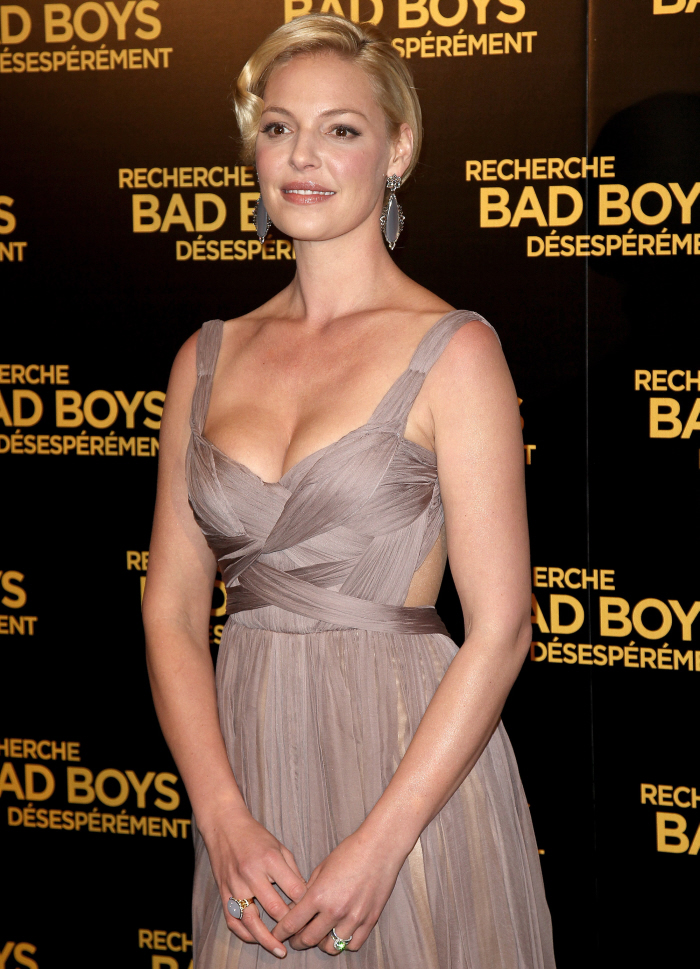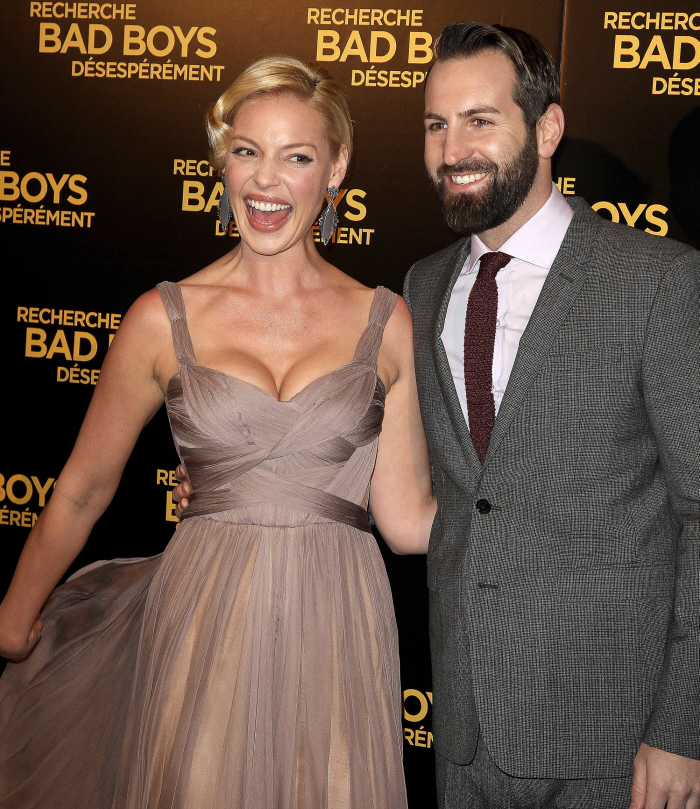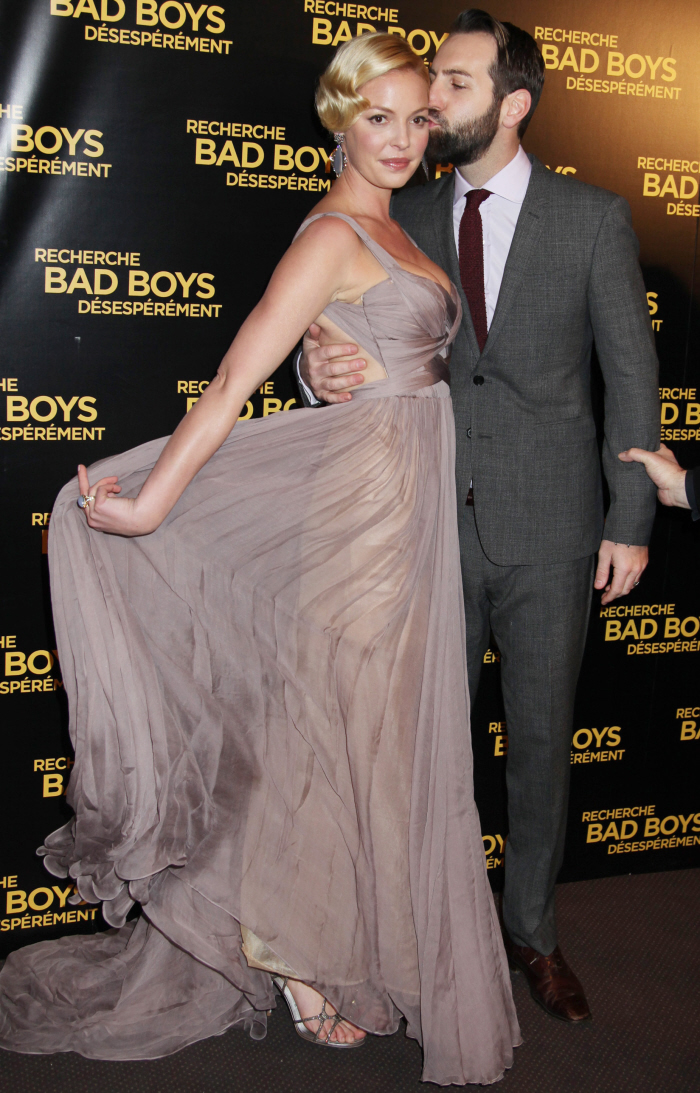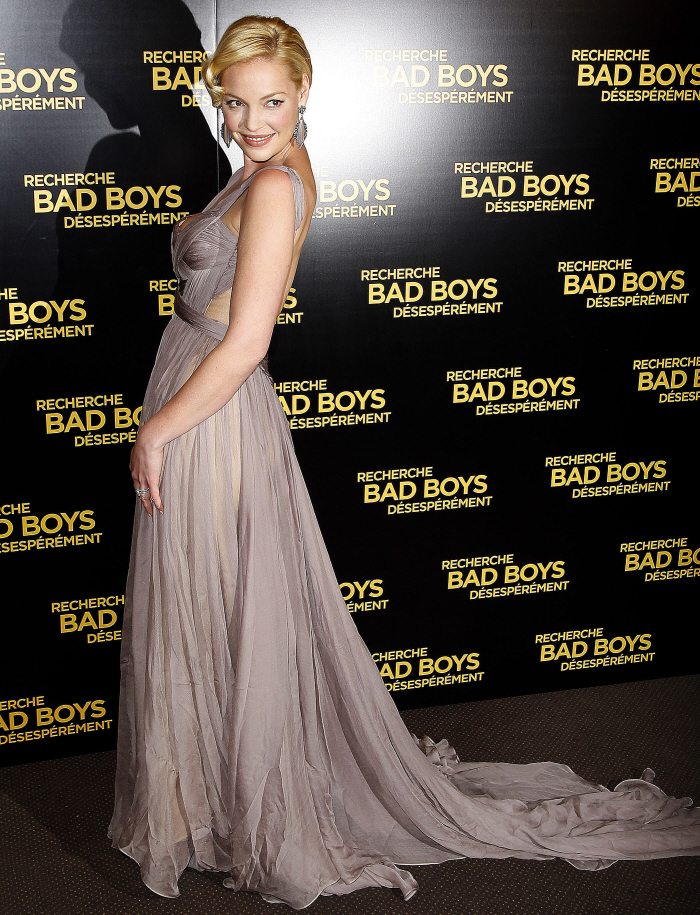 Photos courtesy of WENN.