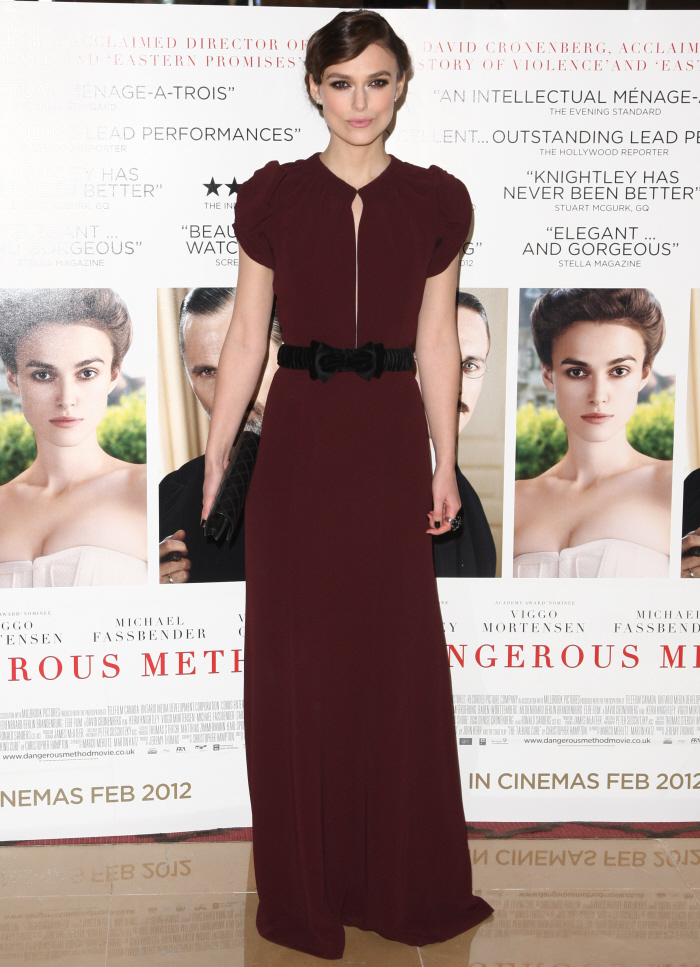 Yesterday's Keira Knightley post was nice, wasn't it? It's good to remember every now and then that Keira Knightley really is an interesting young woman. She's been mostly quiet the past few years, but with the international release of A Dangerous Method, Keira is doing more interviews and I've come to the realization that… Keira is fine. I was worried about her for no reason. She's doing well.
Anyway, these are photos from the "gala premiere" of A Dangerous Method in London. I thought they had already done the premiere in the UK, but that was just for the London Film Festival. This is the real premiere, and Method is about to open in England. Keira wore this rich burgundy Burberry gown which…I kind of like. It's somewhat plain, but it really works on a tall, slender beanpole like Keira. Plus, her hair and makeup are really good here too. It's all working for me.
I'm going to put the Viggo Mortensen and Michael Fassbender photos in another post – but I'd just like to note again, Keira and Viggo Mortensen are very friendly and handsy with each other. That's Viggo's hand on her ass – NOT Fassy's. Fassy got to spank her in the movie (and she hated it!!!!!!!) but in real life, Keira and Michael seem to not be that comfortable with each other. Personally, I kind of think Viggo might have tapped that. I'm just sayin'.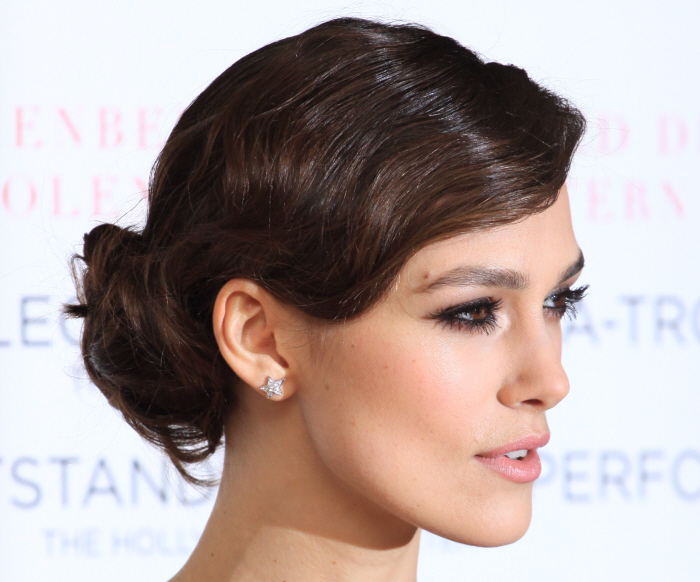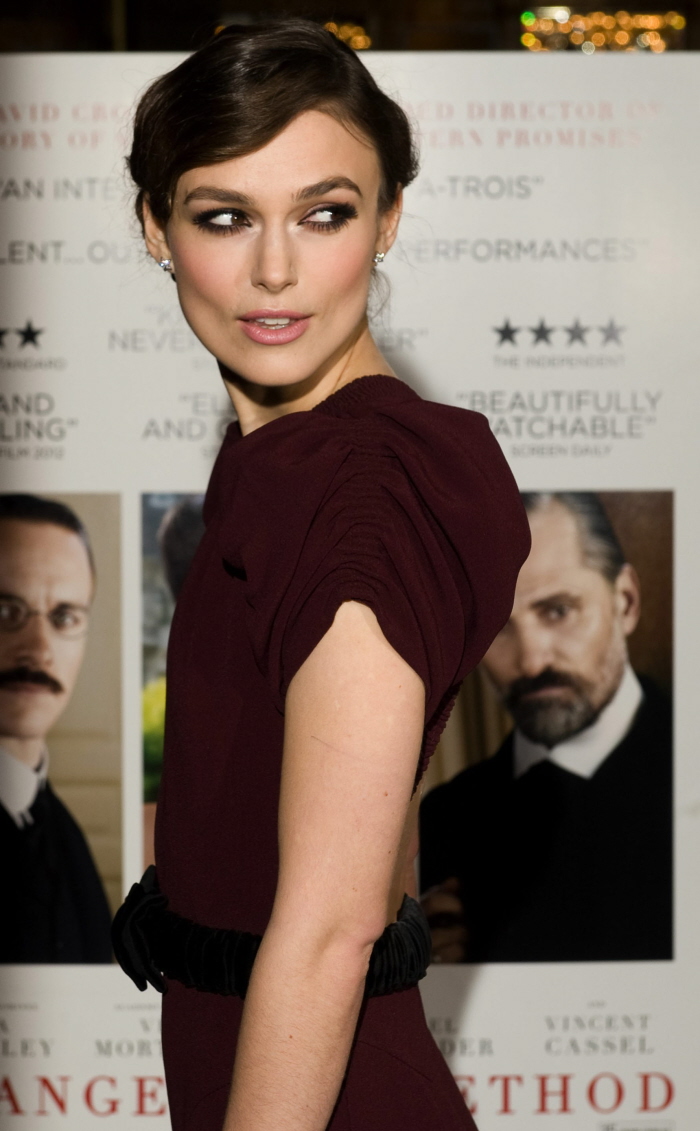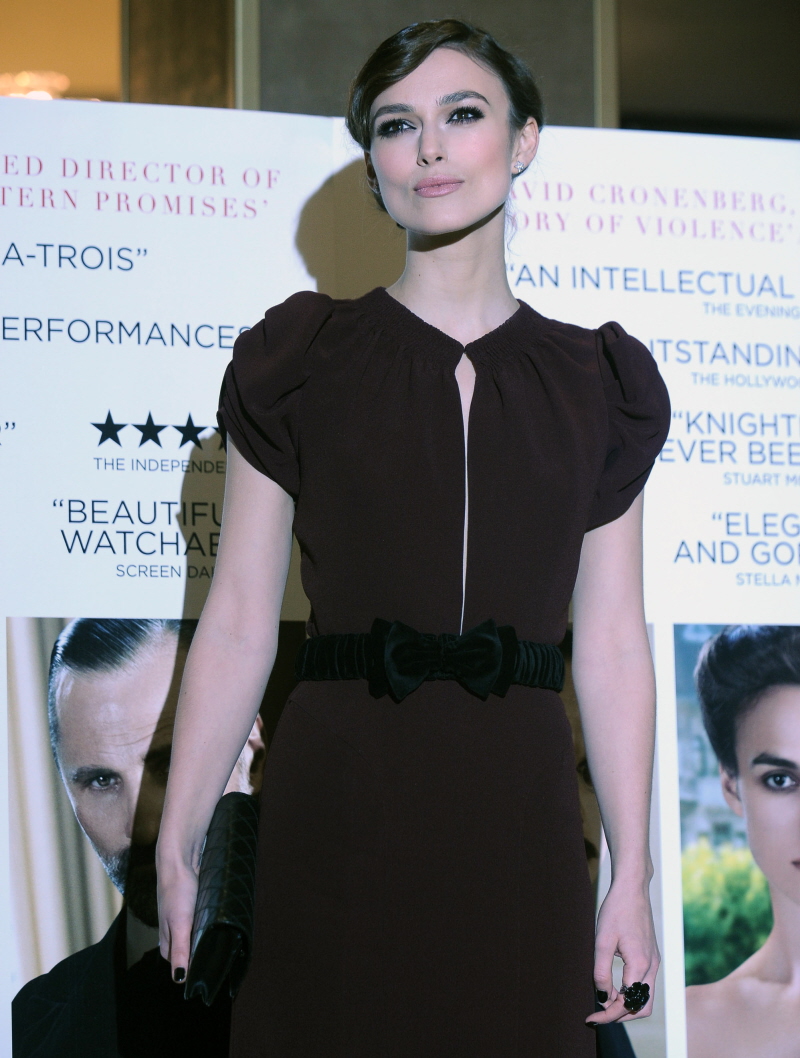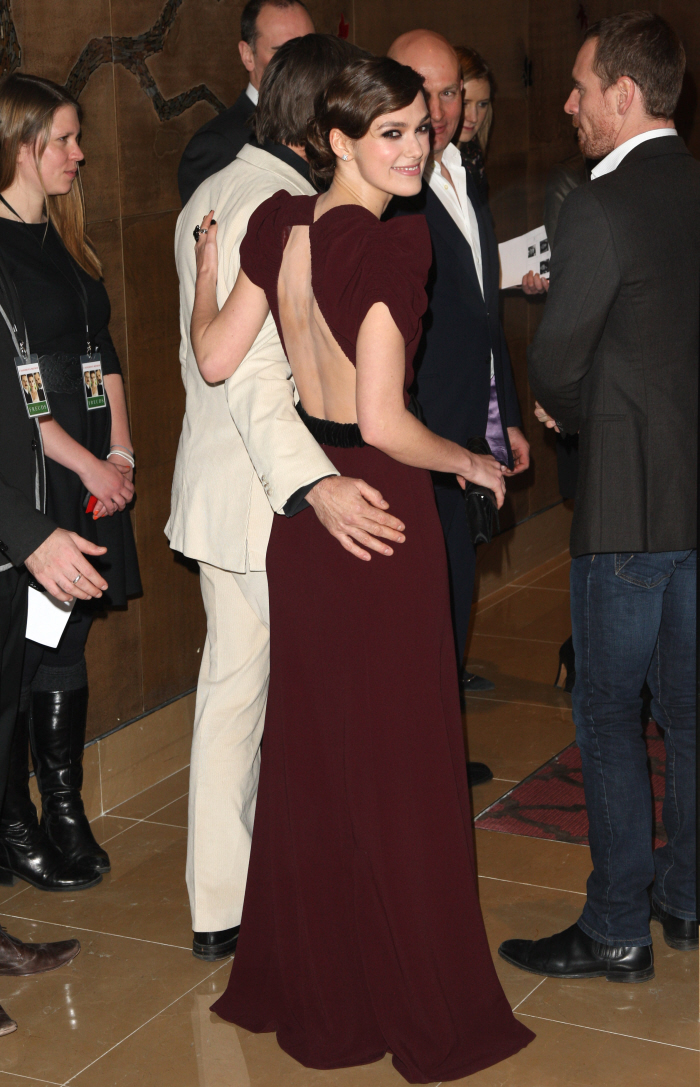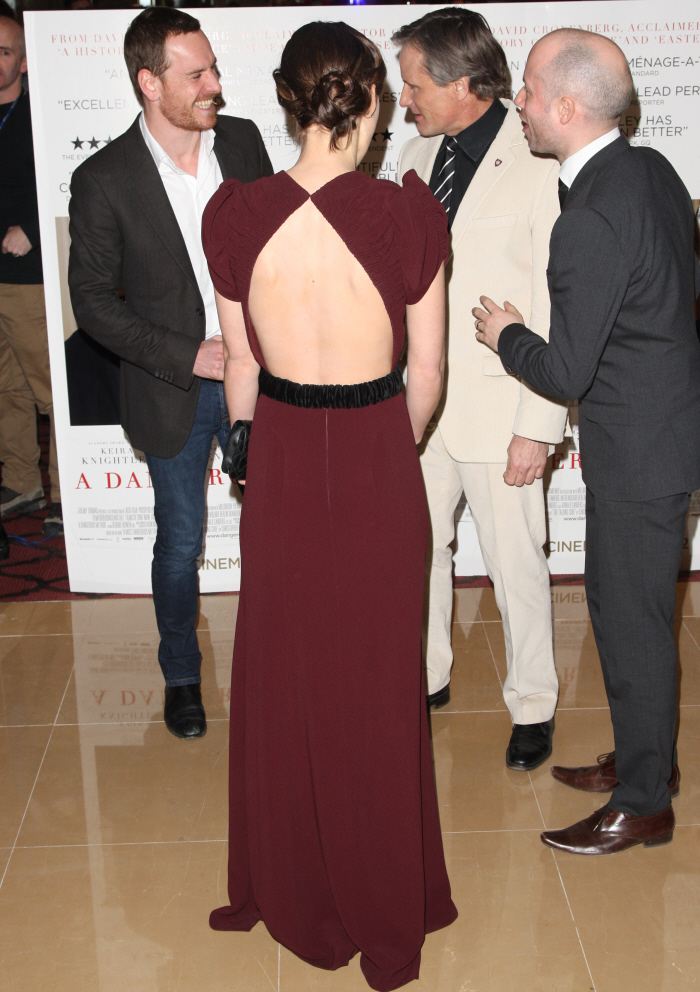 Photos courtesy of Fame/Flynet and WENN.