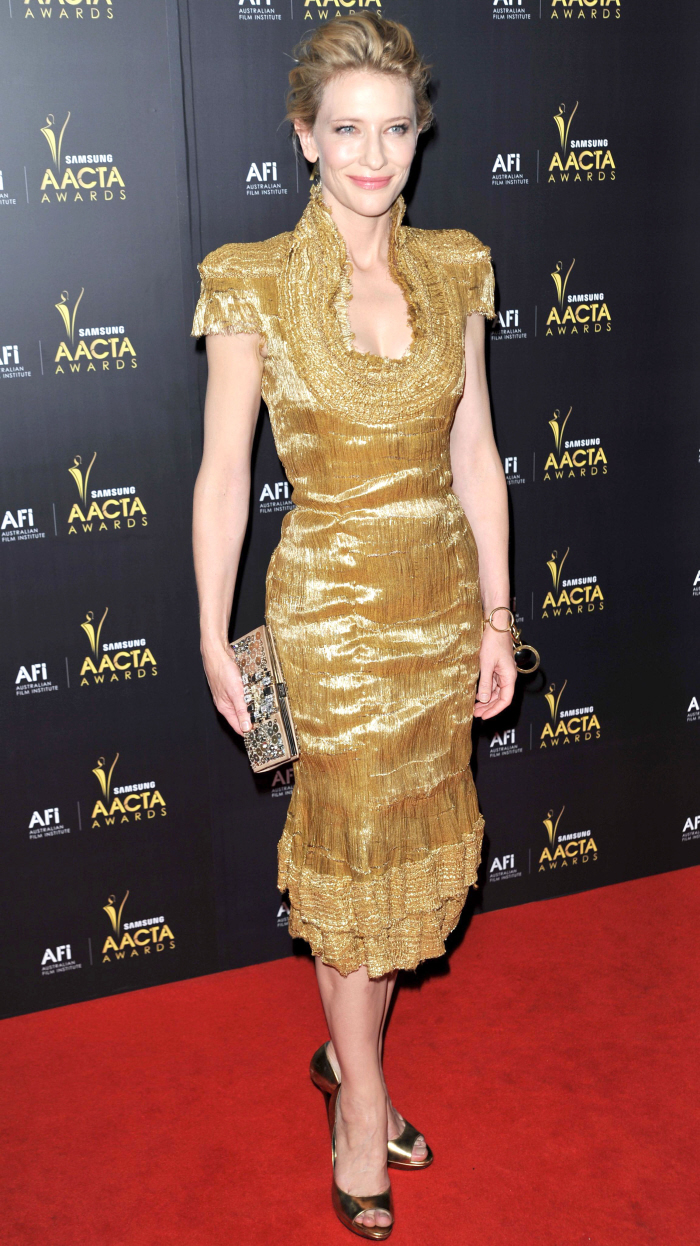 Cate Blanchett is like my Australian, girlie-version of Michael Fassbender. I'm drawn to her like a moth to a flame. I find her enchanting, timeless, sexy, insanely talented and impossibly cool. I wouldn't mind a threesome with Fassy and Blanchett, honestly. Where would you even start? I'm guessing it would begin with cocktails, and then Fassy would take his clothes off and Blanchett would smile cryptically and then she, too, would slip out of her gown (because she's wearing a gown in my sexual fantasy).
Anyway, this is all to say that I love writing about Cate Blanchett, and if there are new photos of her, I always want to write about her. A few days ago, there were new pics of Blanchett that I ignored (it was after the SAGs and we had other stuff to cover), but last night, Cate was a presenter at the 2012 Australian Academy of Cinema and Television Arts (AACTA) Awards held in Sydney, so we have even more new photos of her. Cate wore this gold Alexander McQueen dress which… she pulls off. Very few women could make this work like Cate. Like, I think this is the kind of dress Salma Hayek would attempt, and it would look like a terrible costume on her. On Cate, though, it looks amazing.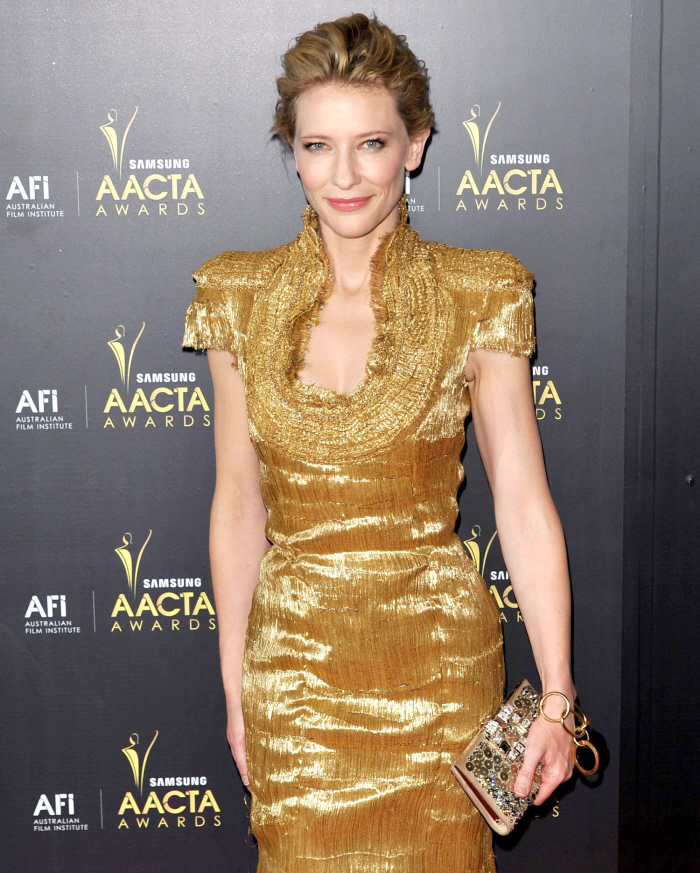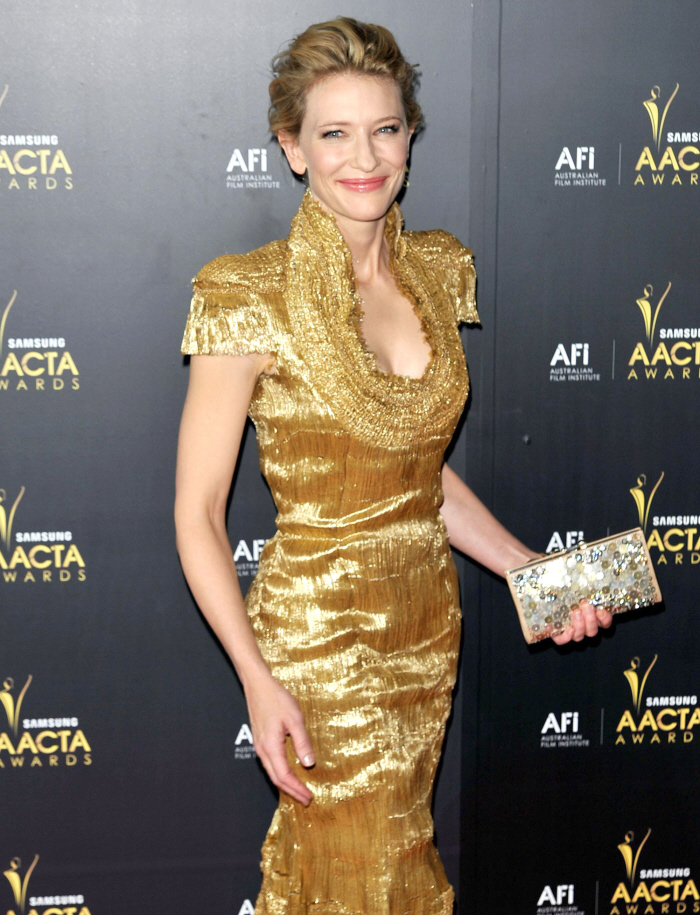 And here are some photos of Cate in a Louis Vuitton Pre-Fall 2012 dress in Rome over the weekend. Cate must have pulled in a major Louis Vuitton contract, because her only public appearances recently have been on behalf of Louis Vuitton. This event was called the 'Maison Louis Vuitton Roma Etoile' Cocktail Rome. Once again, on another woman, this would look like a shapeless sack. On Cate, it's perfection.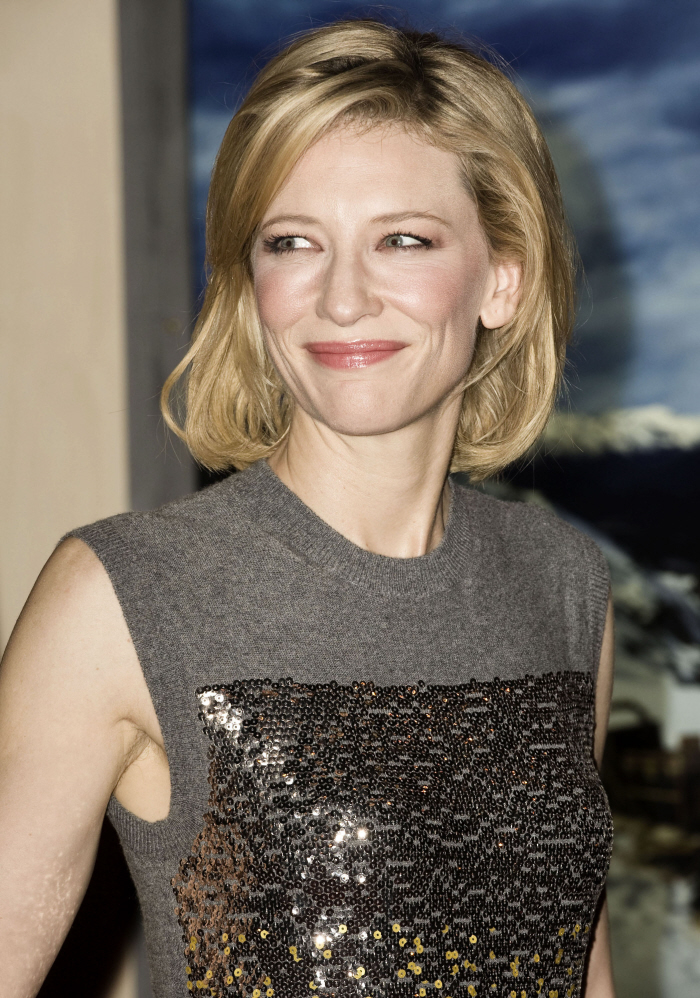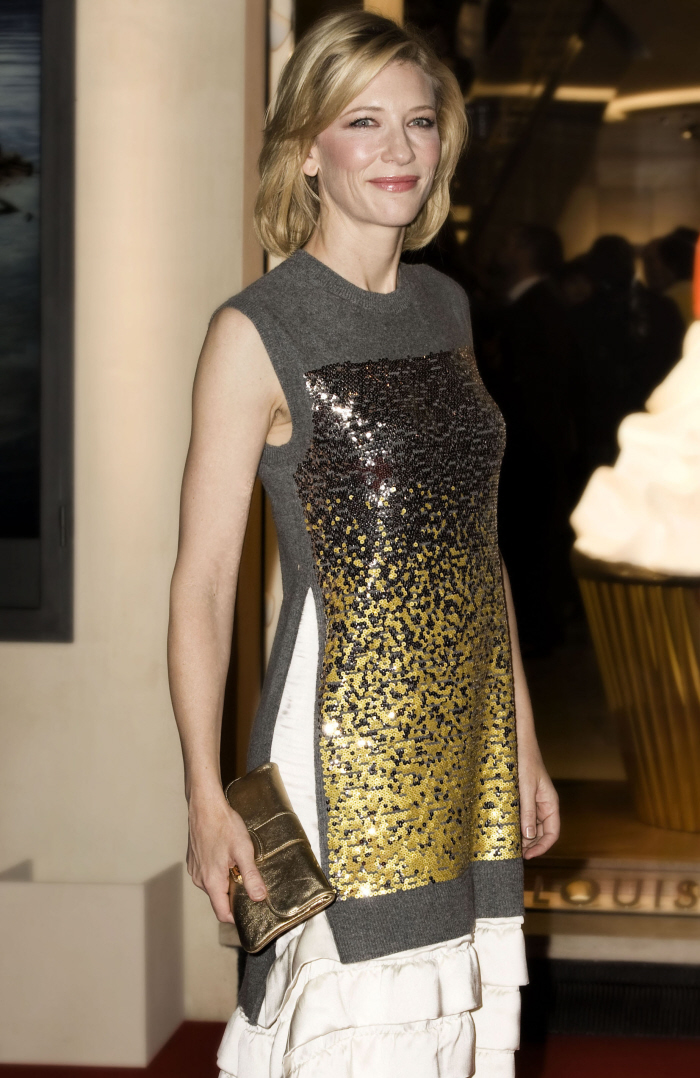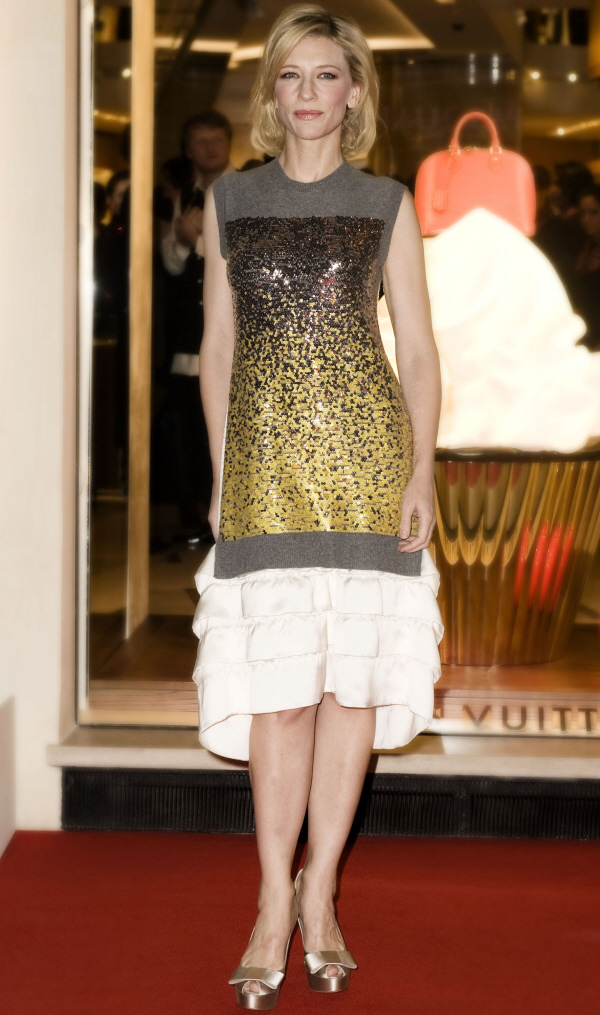 Photos courtesy of WENN.