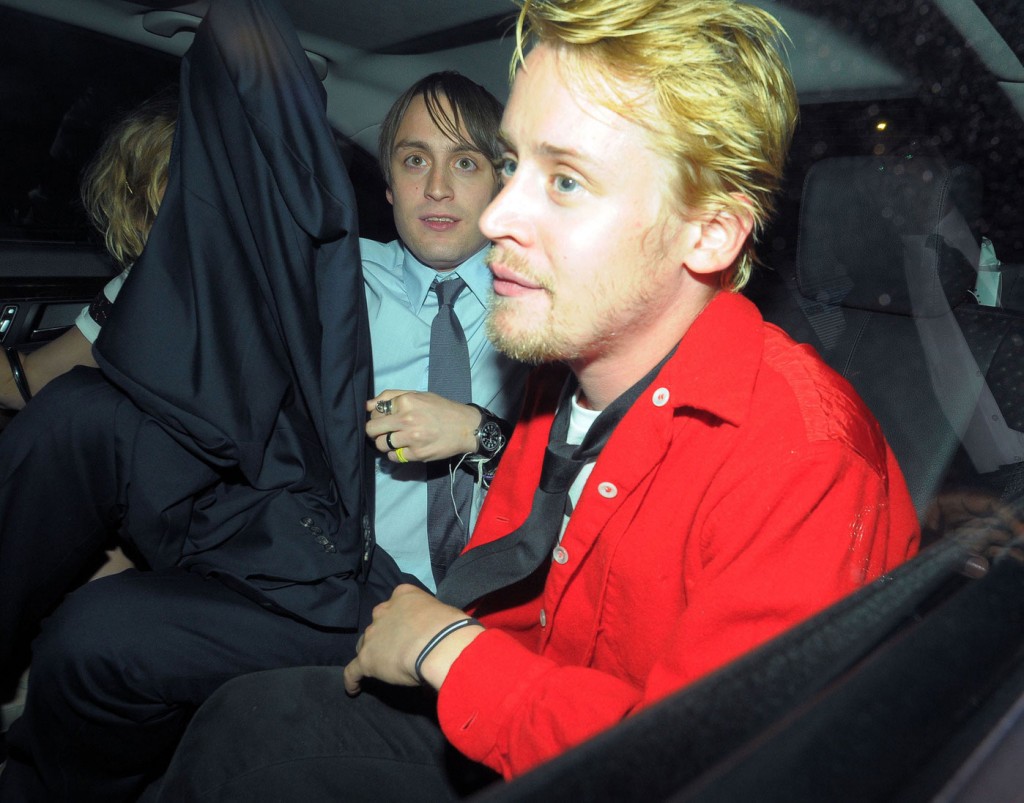 Macauley out with his brother, Kieran, on 8-18-10. The photos we are referring to are on ETOnline
We haven't heard about former child actor Macaulay Culkin, 31, in some time, but from the looks of these pictures (see them on ET online and E!) he's in a bad way. I have to admit that I sometimes get him confused with the kid from Star Wars, Hayden Christensen, in that I falsely remember that he used to be engaged to Rachel Bilson. That's not him, obviously, he used to be engaged to Mila Kunis and they split up in early 2011. (I also sometimes confuse Bilson and Kunis, which I know is unforgivable to some of you, but it all makes sense to me now.)
Anyway Culkin was seen holding a Red Bull and looking super emaciated. He's Demi Moore levels of thin, and he's clutching her drink of choice too. ET Online reports that he may be up for a role in a movie called Service Man, "an uplifting military action flick," which makes you hope that his extreme weight loss is for a role. Culkin's rep denies that he's set to star in the film, although producers say they've spoken to his people about it. The rep also claims that his client is super healthy. Of course he is. Here are the reports, which I've pieced together from a couple different sources:
After pictures of a gaunt Macaulay Culkin emerged exclusively on ET this morning, speculation as to whether or not this extreme weight loss was for a new movie project, titled Service Man, began to crop up.

And while TVGuide.com reports his rep as saying, "Mr. Culkin is NOT starring in Service Man, don't take for face value everything you read on IMDb," Entertainment Tonight has spoken with Goliath Studios, the UK-based production company behind Service Man and they confirm correspondence with Culkin's manager about his possible cooperation in the project.

Although the film is currently on hold while the script is being rewritten, if Culkin chooses to participate in the project, the uplifting military action-comedy-drama would be his first big-screen role since 2007's Sex and Breakfast. –ETOnline

---

"Macaulay Culkin is in perfectly good health," his rep tells E! News. "For Entertainment Tonight—or any other media outlet —to speculate otherwise is reckless, irresponsible and destructive. We implore them to discontinue the rumor." – E! Online
What kind of old-timey denial is that "We implore them to discontinue the rumor"? It's so formal. I do hope that Macauley is ok, and that he's not subsisting on Red Bull and ADHD drugs like Demi. I also hope he's not sick at all. The Red Bull seems to suggest this is a deliberate weight loss, but you can't judge from one drink I guess.
I didn't realize that Macauley hasn't been in a movie since 2007. According to IMDB he was in a TV series in 2009 called Kings, which I never heard of and was on NBC. (Go figure.) He did voice work on "Robot Chicken" from 2005 – 2010. I also vaguely remember that he put out a book. That was Junior in 2007 and it received mixed reviews. It must be hard to recover from child stardom and extreme family dysfunction and regain some sense of self, but it's not like Culkin is destitute. His net worth is estimated at $15 million dollars.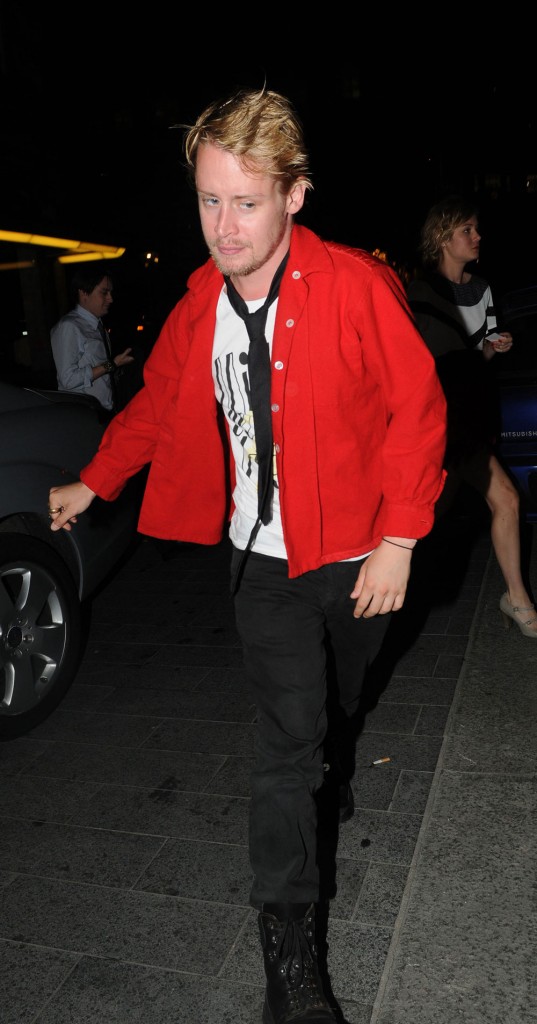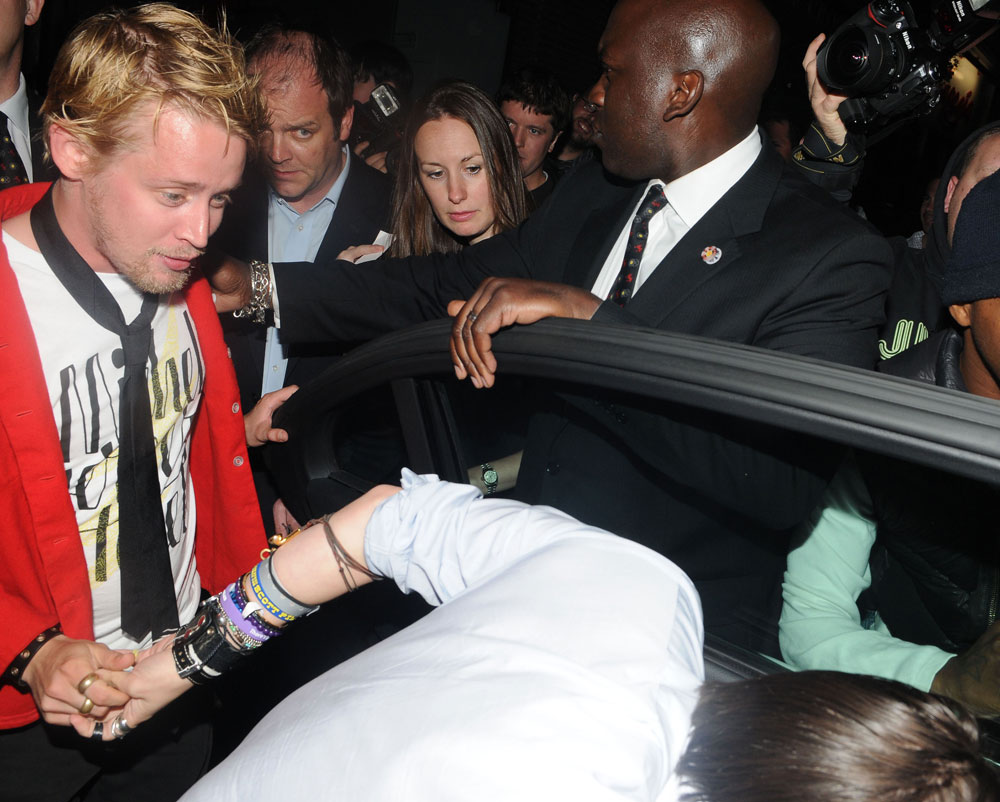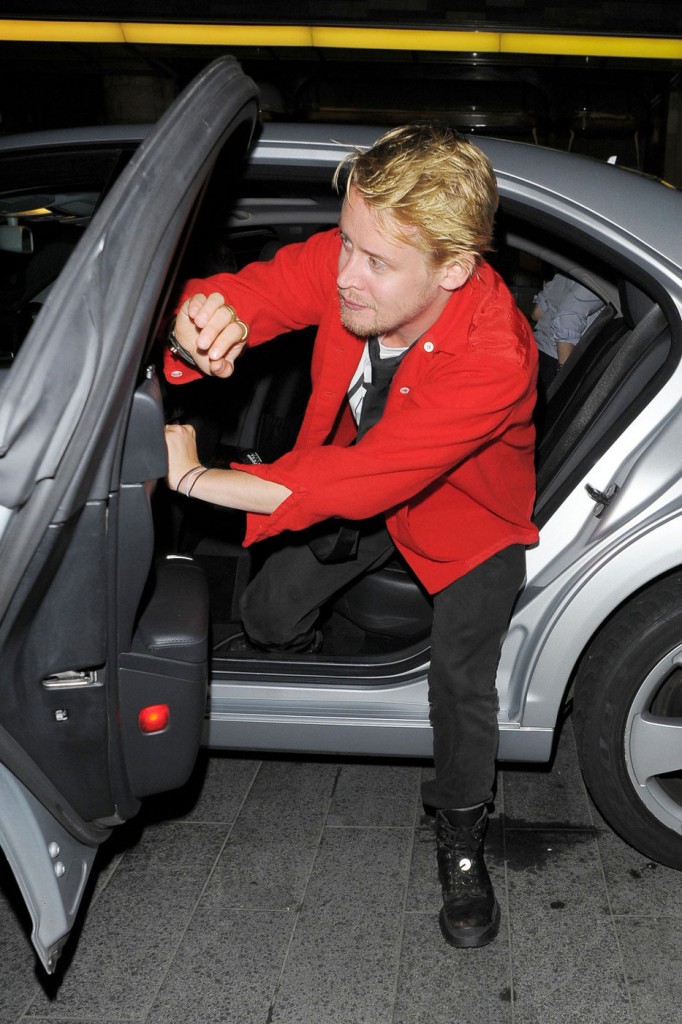 McCaulay at the Oscars in 2010. He has such a baby face!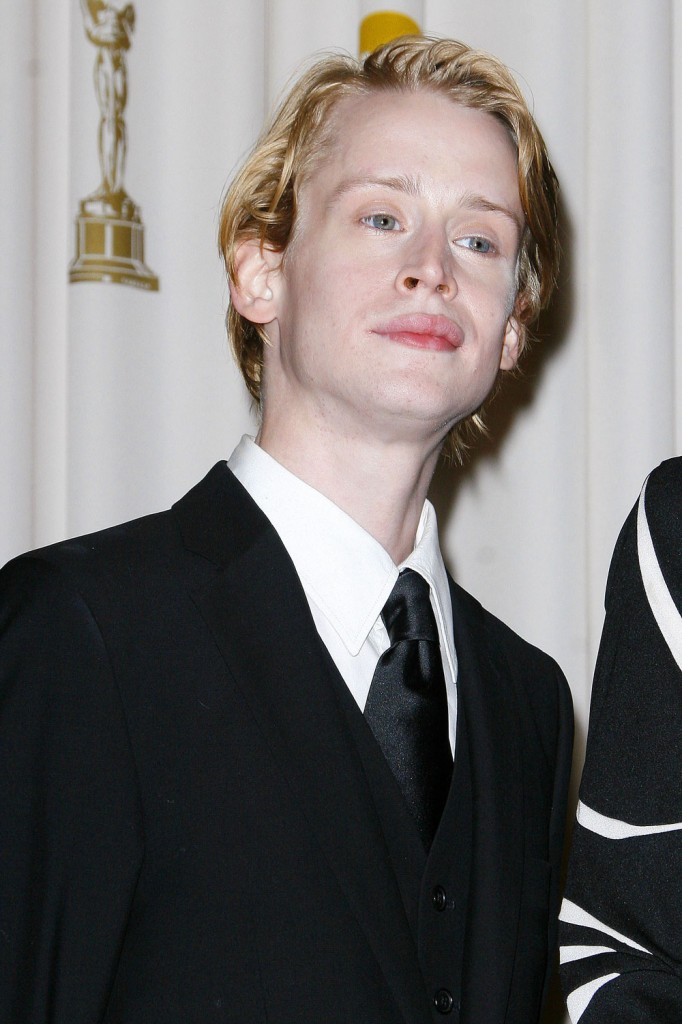 Photo credit: Optic Photos PacificCoastNews.com and WENN.com