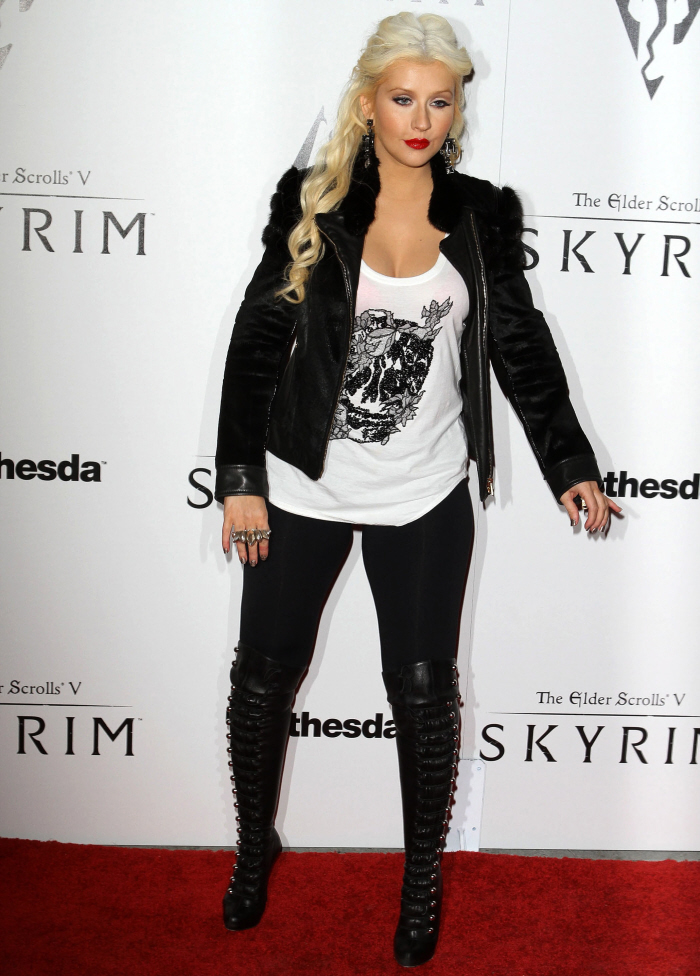 Just to be upfront, I'd like to admit that I've never seen The Voice. Not even a few minutes of it. I actively avoid it when it's on. So I have no idea if Christina Aguilera is a trainwreck on the show, or if she's really sweet and cute, or whatever. I'm just basing my opinion of Christina on her more tabloid-y persona, the public appearances in full-blown drag queen makeup, sauced out of her mind, and her general state of disarray. There's enough anecdotal (and ACTUAL) evidence to suggest that Christina has some serious boozing problems, and her last public appearance (not related to The Voice) was at Etta James' funeral, where Christina hiked up her bolt-ons and peed on herself (we hope it was pee). So here's another story about Christina being a mess – "sources" inside The Voice say Christina is costing the show tons of money because she's so unprepared, she doesn't take care of herself, and she acts like the biggest diva in the world:
They say it takes a village to raise a child. But that's nothing, it seems, compared to the manpower required to get Christina Aguilera ready for a close-up on the set of The Voice!

Christina hasn't eased up on the partying at all – and it's made her a nightmare to work with, a Voice insider reveals.

"She's even shown up on set looking bloated and hungover," the insider complains, adding that instead of being apologetic, the diva-ish star expects wardrobe and makeup staffers to transform her into her old self.

"It takes a lot of work to get her camera-ready," the insider sighs. Indeed, it's gotten so bad that frustrated producers are considering giving Christina a curfew on the nights before tapings. And it's not just her appearance that needs help. Christina occasionally seems distracted while filming, to the point where producers have to feed her lines.

"They want her to look credible," the insider explains.

One might expect Christina to be thankful for the second shot at success she's been afforded by The Voice, especially after her last album, Bionic, tanked. But she seems to believe the show is lucky to have her! Rather than follow a strict diet and exercise regimen, a source says Christina has forced producers to waste time and money devising schemes to make her look like less of a mess, says a source. And they may be losing patience with her.

"She's a disaster," the insider says. "They have to work hard to keep her on track."
[From In Touch Weekly, print edition]
Here's the thing – over the past few weeks, there have been several tabloid stories all in a similar vein – Christina is a mess, producers are pissed off, her costars Adam Levine and Cee Lo Green have had enough. There have been some denials, but I tend to think The Voice's staffers are leaking like crazy. How long before we get grainy photos or some budget video of Christina having some kind of drunken hissy fit on set? I would pity The Voice's producers, but they didn't have to sign Christina for another year. They knew what they were getting.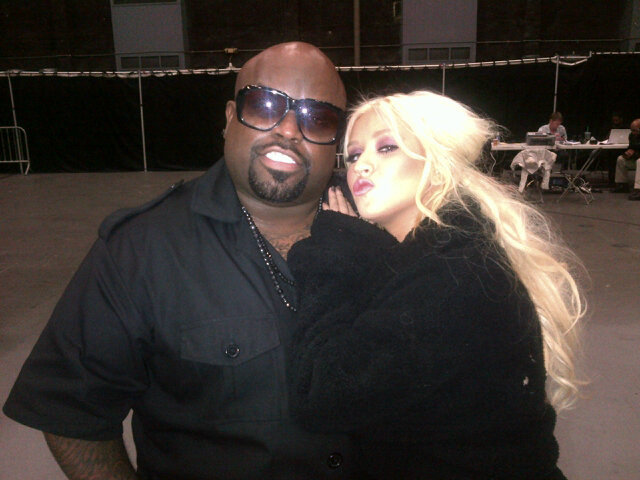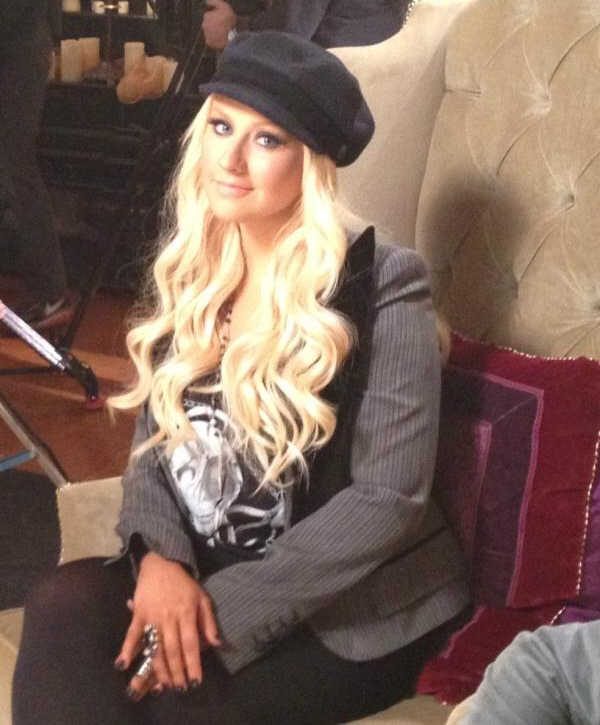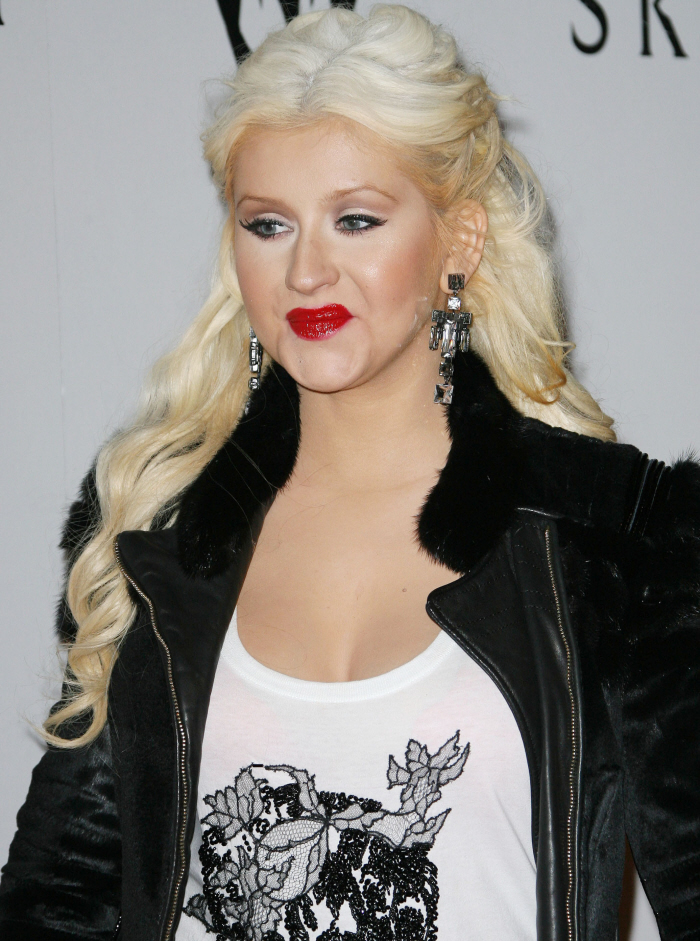 Photos courtesy of WENN & Christina's Twitter feed.