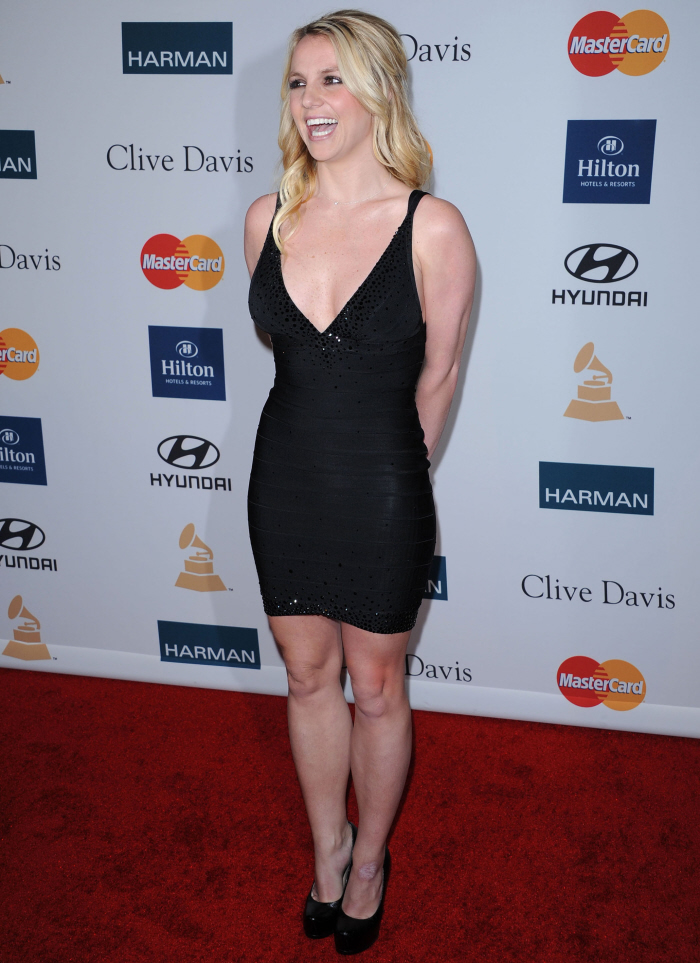 Here are some more photos of Britney Spears last Saturday, at Clive Davis's pre-Grammy party. This was (maybe) before everyone found out that Whitney Houston had died. Many of you thought that Britney looked like hell for this public appearance – I claimed she looked okay… you know, just because I was trying to be nice. Her body looks okay. Her hair isn't busted. But she looked really tired and kind of out-of-it. Which is worrying – Britney's conservatorship is scheduled to end when she marries Jason Trawick. Is she marrying a man she loves or a caretaker who will look out for her? Or a little of both? Anyway, Star Magazine has a story this week about some old-school Brit-Brit going down… this time with less head-shavin'.
Britney Spears has gotten her act together since her infamous breakdown years ago – but it seems the singer may still have a hint of crazy in her! Britney was acting wacky when she recently stopped in for a manicure and a neck massage at the Hands On Boutique Spa in Beverly Hills, an insider tells Star.

"Her eyes were completely glassy, and she was acting very lethargic," the source says. "After her massage was over, Britney was asked if she wanted to add another 15 minutes. She looked at the masseuse with a confused look on her face and asked, 'What does that mean?' She didn't seem to understand. The employees were saying, 'Wow, what's with her?'"

After pampering, Britney stood up to leave and dropped a bunch of change on the floor. But she didn't even bother to pick it up!

"Maybe that was supposed to be the tip," the source says. "Because she sure as hell didn't give one! She was sweet – but just an idiot."
[From Star Magazine, print edition]
I don't know what's emotionally or chemically wrong with Britney. I'm not saying that in a judgy way, I'm saying that in a "I don't know what kind of medication she's on, so I'm not sure what to say" way. It seems like some of these accounts of Britney acting out of it are really stories about her medication being messed up, though. She seems out-of-it and lethargic, not even really grasping her surroundings. It sounds like she might be on some heavy-duty anti-psychotic, perhaps? That's what I always think when I hear these stories – her doctors need to keep a closer eye on her dosages.
As for Britney being an "idiot"… that's not the word I'd use to describe someone who was glassy-eyed and acting lethargic. That being said, Brit was never the brightest bulb. Somebody just hand her a hawt derg and a frap, and she'll be okay.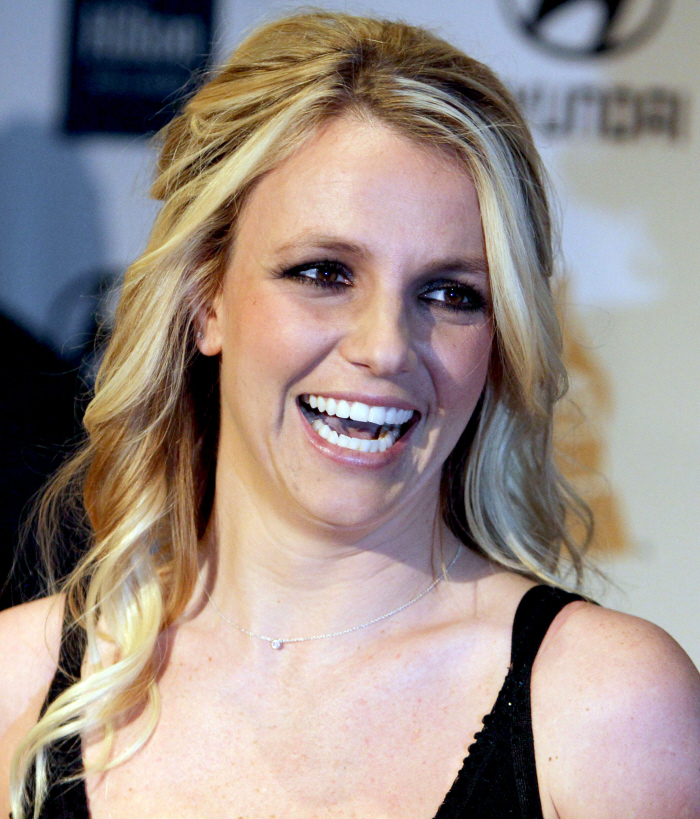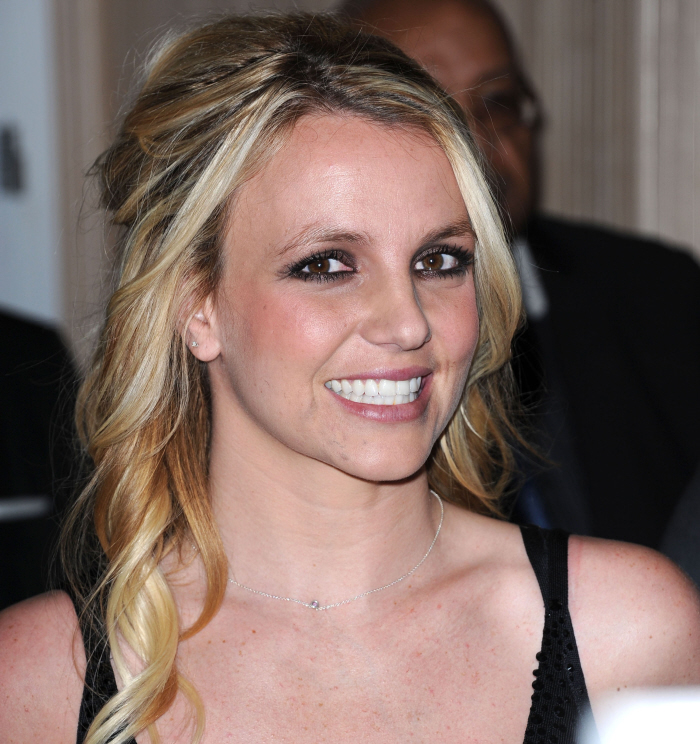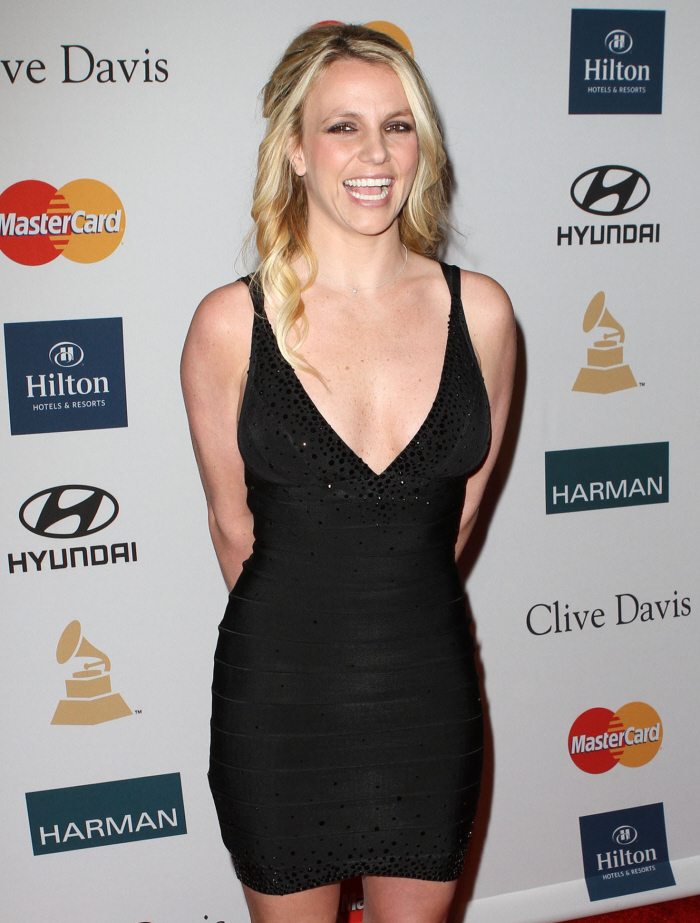 Photos courtesy of WENN.