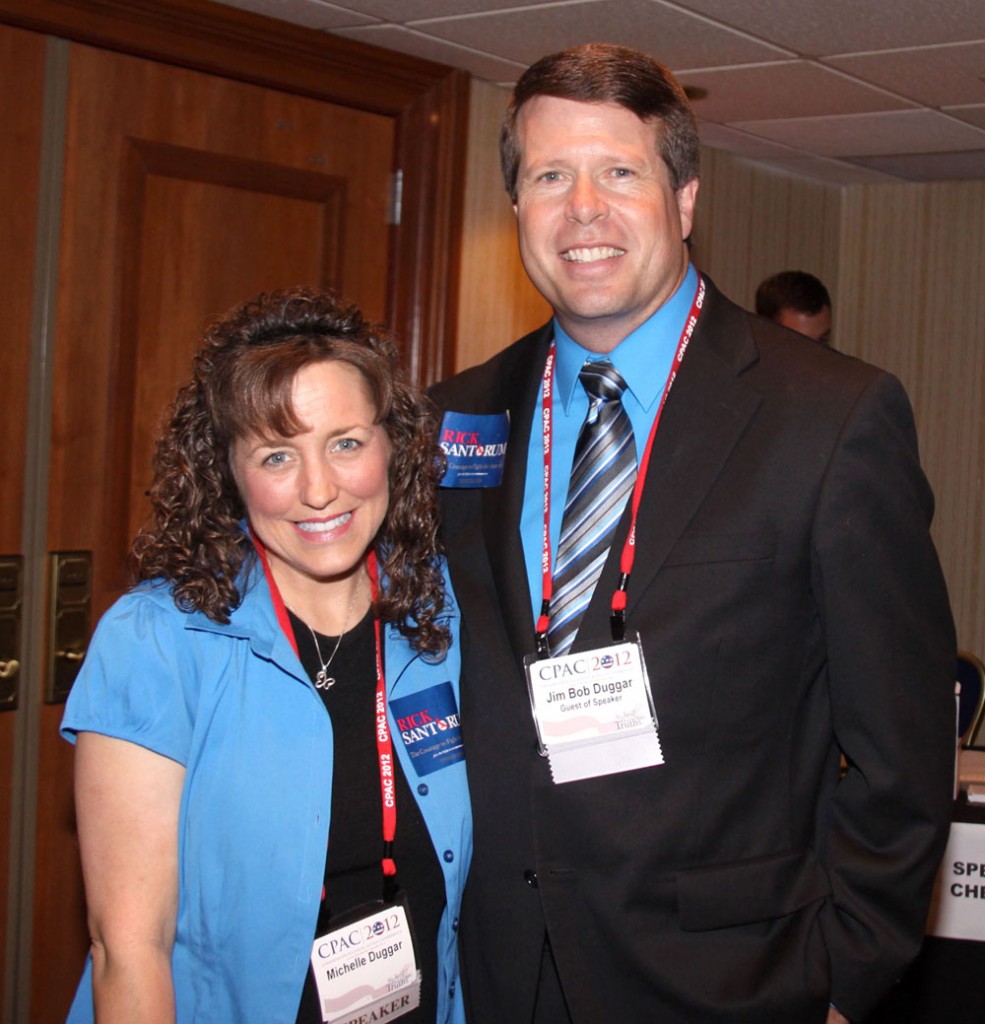 Doesn't it seem like the Duggars are taking it up a notch recently? They're letting their [fill in the blank] flag fly. (There are all sorts of adjectives that come to mind to put before "flag," and I'm sure you can come up with plenty too. "Freak" is too easy.) In December, after Michelle Duggar sadly miscarried her last pregnancy around her 19th week, she recorded a public message to the baby she lost that included an awful lot of pro-life rhetoric. She said, in part, "So often in society babies are looked upon as a problem, trial or responsibility, but God says babies are a blessing. We do not believe that babies are a bother, a headache or a financial drainer or a career interrupter."
Well now Michelle has a message for the wives of the world. We should ditch all our girlfriends and never ask anyone for advice except our husbands. We should never question anything our husband does and let him have the final word on everything. Michelle said all this on her reality show, "19 Kids and Counting." Radar has the details:
* A Husband Needs A Wife Who Accepts Him As A Leader And Believes In His God-Given Responsibilities": Husbands are commanded to govern their wives; God works through a man's decisions — good or bad; Bad decisions reveal his needs and allow the wife to appeal and demonstrate Godly character; The more a wife trusts her husband, the more careful he will be in giving her direction; Never ask others for counsel without your husband's approval; reassure your husband that you understand and believe that he is your God-given leader.

* A husband needs a wife who will continue to develop inward and outward beauty: How can you become more of the wife of your husband's dreams?; discover and conform to your husband's real wishes; explain your hairstyle to others on the basis of your submission to your authority; separate your "rights" from your responsibilities.

* Ask your husband to define your responsibilities; Ask your husband to tell you when you have a resistant spirit; dispel a backbiting tongue by silence.
[From Radar]
So is Michelle saying that Jim-Bob is responsible for that awful 80s hair she has and that she'd like to change it? I just kept focusing on this line "explain your hairstyle to others on the basis of your submission to your authority." It's bizarre. If you read between the lines on that first bullet point, it sounds like she saying that you should let your husband do a bunch of stupid sh*t on his own so that you can ultimately get your way, but maybe that's wishful thinking on my part. Overall it reads like antiquated ridiculous pap. A women's place is in the house doing whatever her husband wants, dressing and looking exactly as he wants and being available for sex all the time without birth control.
I hope that in practice this isn't actually how this woman lives. In a different family dynamic where the man is abusive, her advice could be quite harmful. That's all on the wife, though right? She's just supposed to take it without question, never talk back or leave, and just pray that the man treats her better.
I shouldn't put so much emphasis on the stupid crap this woman says. She's got some competition coming in the enormous family reality show circuit, and she knows she's got to step it up if she wants to remain in the news.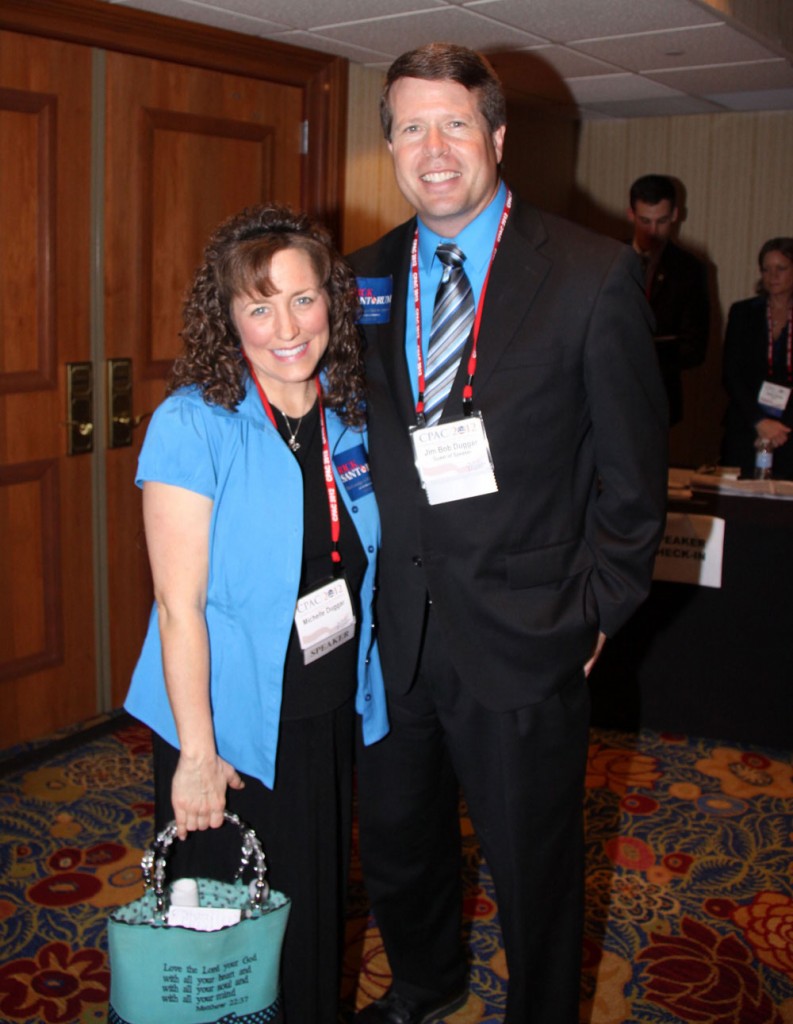 The Duggars are shown at The 2012 Conservative Political Action Conference on 2-10-12. Credit: Mark Wilkins/FameFlynet Pictures