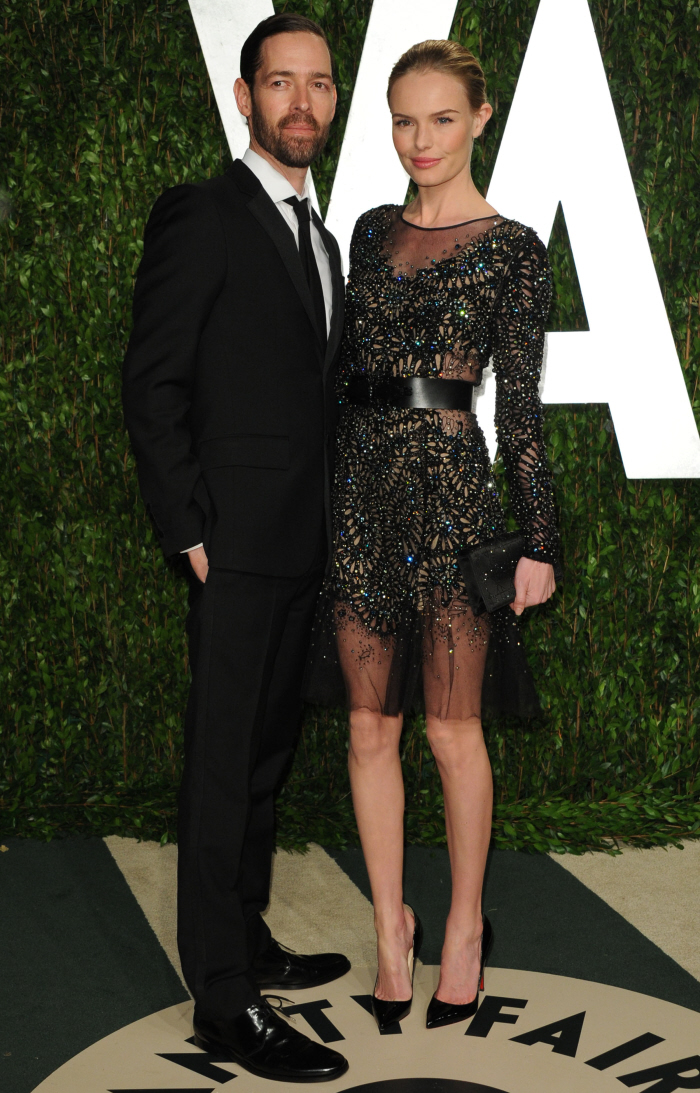 I think we're pretty much done with covering the Oscar red carpet dresses, so that means it's time to really start focusing on the party girls. Not so surprisingly, given how boring the Oscar ceremony was, all of the fun people showed up at the parties rather than the actual event. Not that Kate Bosworth is "fun". Just that it would be fun to talk about her in the context of an Oscar red carpet, but that probably won't happen anytime soon. Just look at The Bos – she's been preparing for this Vanity Fair red carpet for WEEKS.
Anyway, The Bos wore Prabal Gurung. The dress is… cute? It's suitable for the occasion – a sparkly cocktail dress that covers up everything that needs covering up. Her legs aren't even bugging me here. I feel like she might have gained a few pounds. That face, though. That face is "LOOK AT MEEEEeeeee!" Ah, The Bos. She's with her dude, too. Michael Polish. He seems engaged in her famewhore game, bless his heart.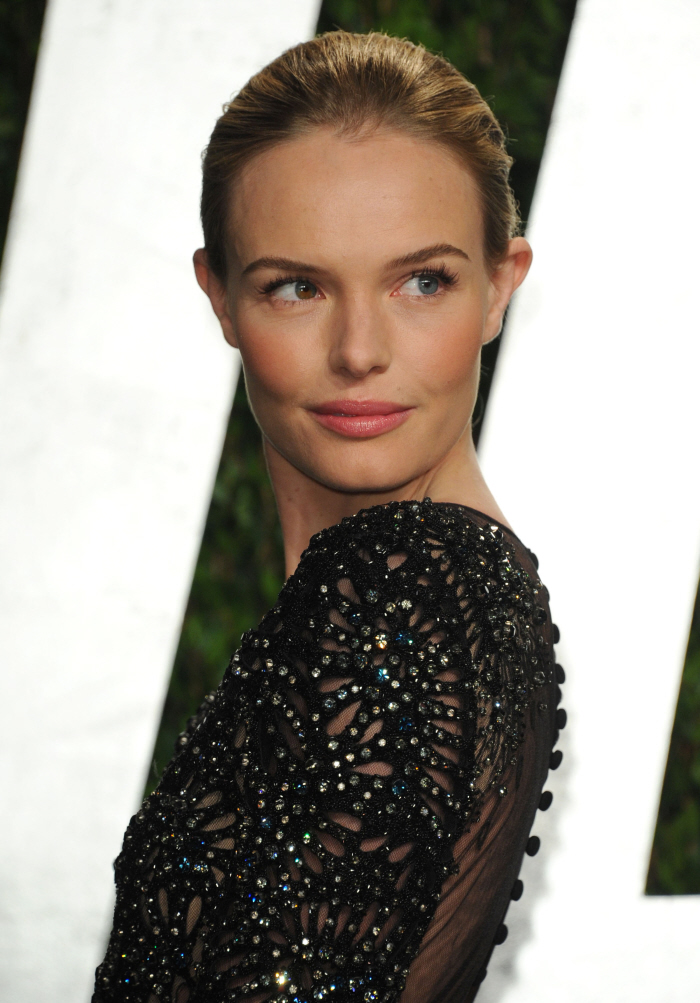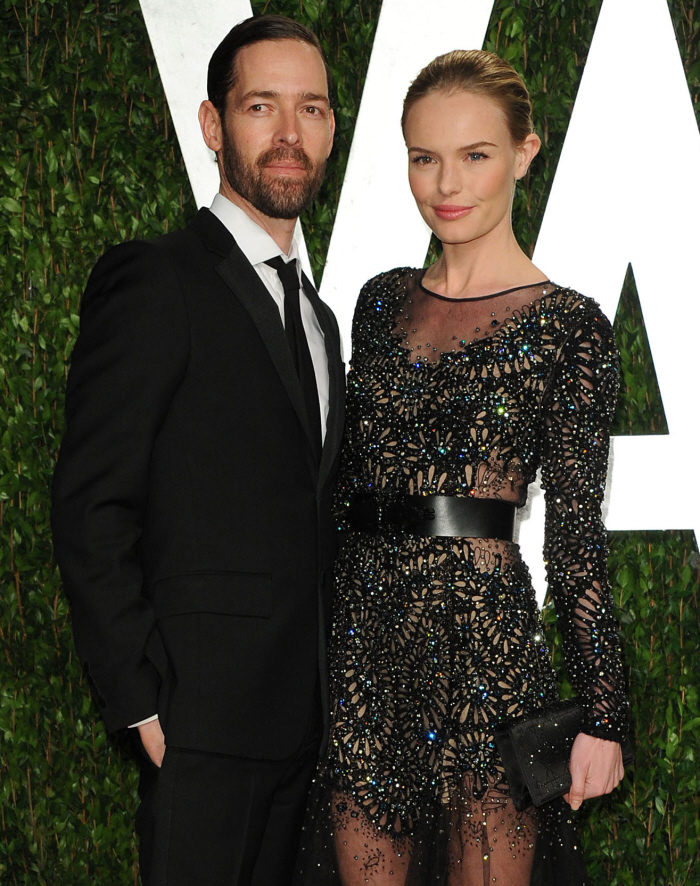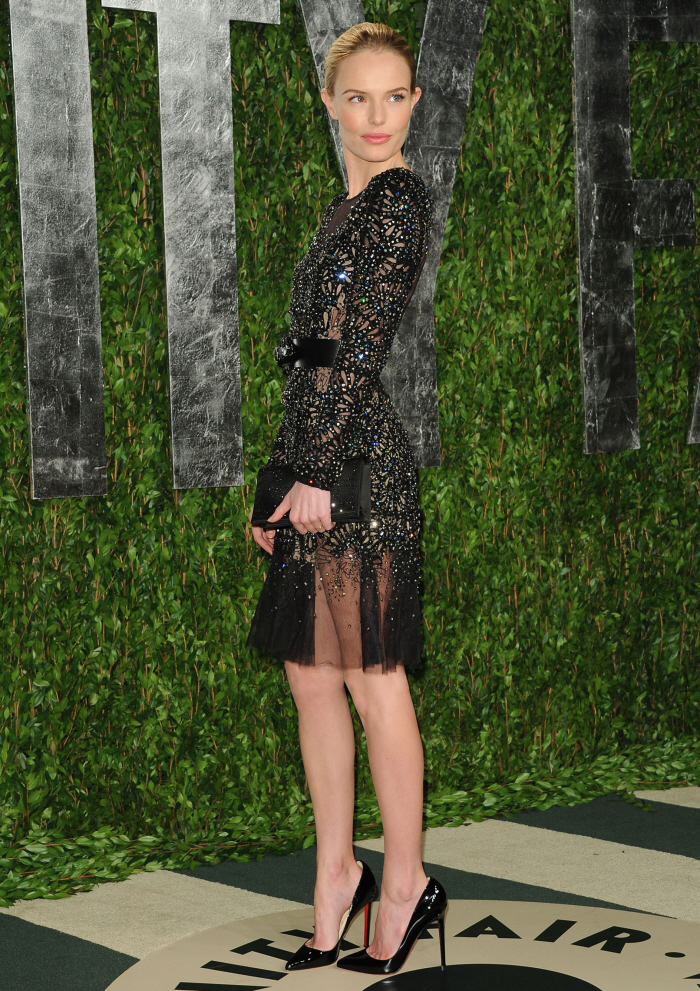 And here's Boring McSnooze, Olivia Wilde in Gucci. She's a pretty girl but… I'd like to see her work with a different stylist. Either she goes way over the top, or it's just too dull for words. Find a happy-medium, Olivia!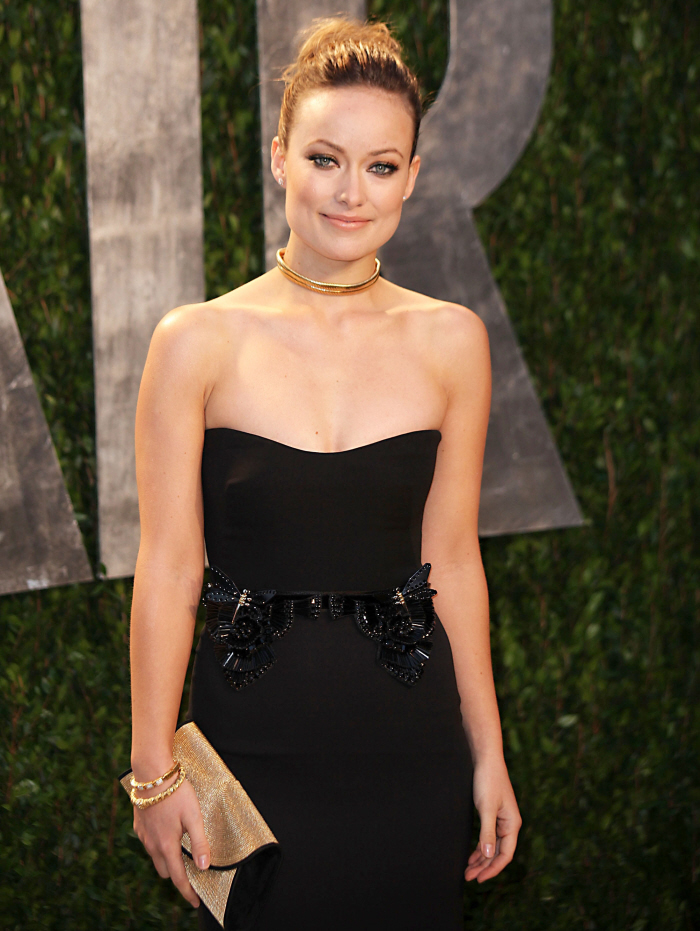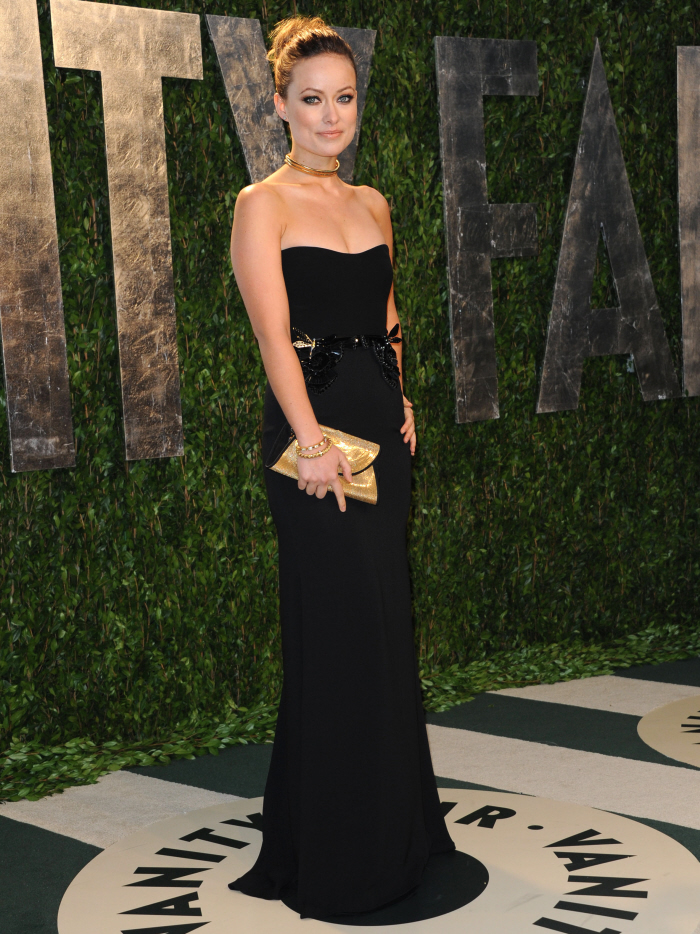 Photos courtesy of WENN, Fame/Flynet.