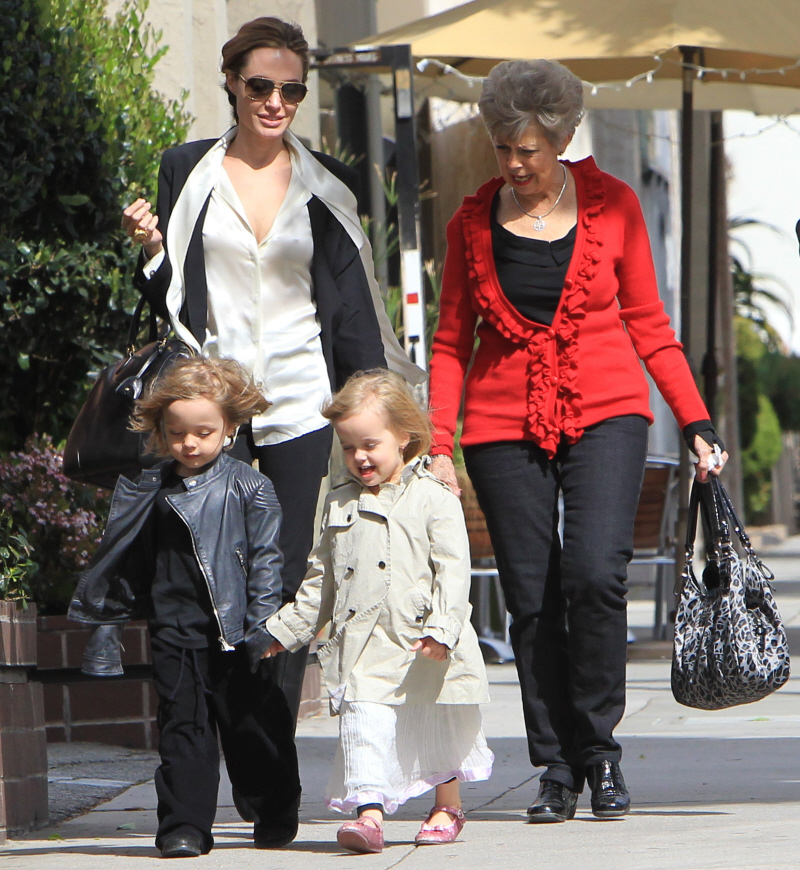 Go ahead and yell at me, but I still don't see the big deal about Angelina Jolie's leg posing at the Oscars. I mean, I understand why it's a "thing" and I think she needed to put her leg away, of course. I thought it was funny when The Descendants screenwriters teased her, but I thought that's all it was – friendly teasing. Was she trying too hard to work the slit on her dress? Yes. But it's Angelina. It's not some Glee twit. Even when Angelina is "trying too hard" it's still pretty awesome. The whole incident – and my perception of the balls-out crazy overreaction to The Leg – reminded me of the thing from the 2009 Critics Choice Awards, where everyone claimed Angelina made a bitchface when Anne Hathaway won Best Actress – go back and watch the tape with your 2012 eyes. Is that really what happened? Or are you just hungry to criticize Angelina for anything and nothing?
Anyway, Angelina decided to do some post-Oscar-catastrophe (?? RLY ??) image work. Very conveniently – oh so convenient! – Angelina was pap'd in Beverly Hills yesterday with her de facto mother-in-law, Jane Pitt, and Angie's youngest kids, the twins Vivienne and Knox.
*jingles keys in front of audience*
You will forget about The Leg. You will stare at photos of happy Jolie-Pitt children. You will see that Angelina still has the approval of Brad's mom. You will see that Vivienne – the child who normally looks like she's always on the verge of a wailing temper tantrum – is happy and lovingly attached to her mother. What Leg?
Seriously, though – if Angelina was really worried about The Leg and her detractors, she would have brought out the big guns – Empress Zahara! The fact that we're getting Viv and Knox means that she's concerned, but she's not putting up the Code Red: Brangelina Catastrophe siren.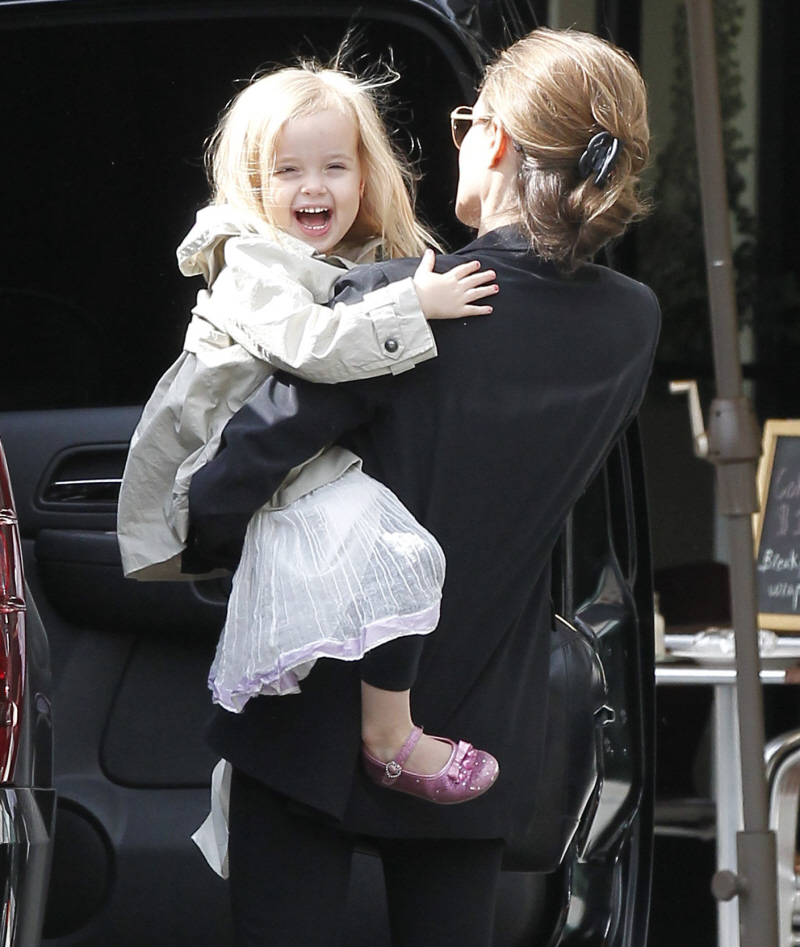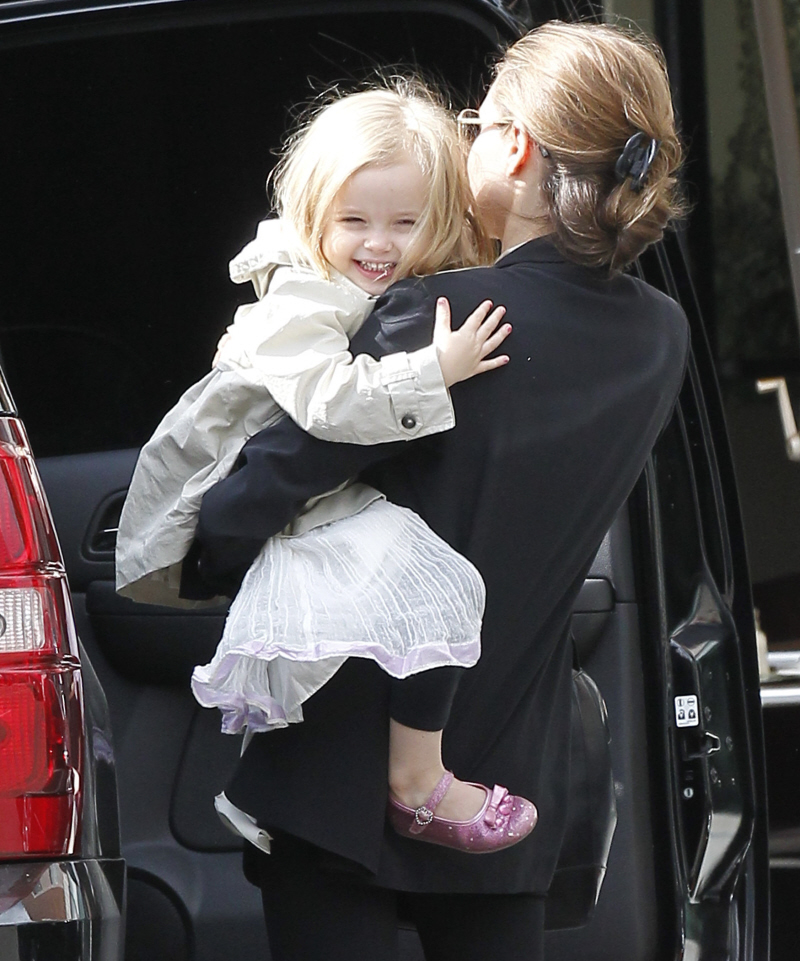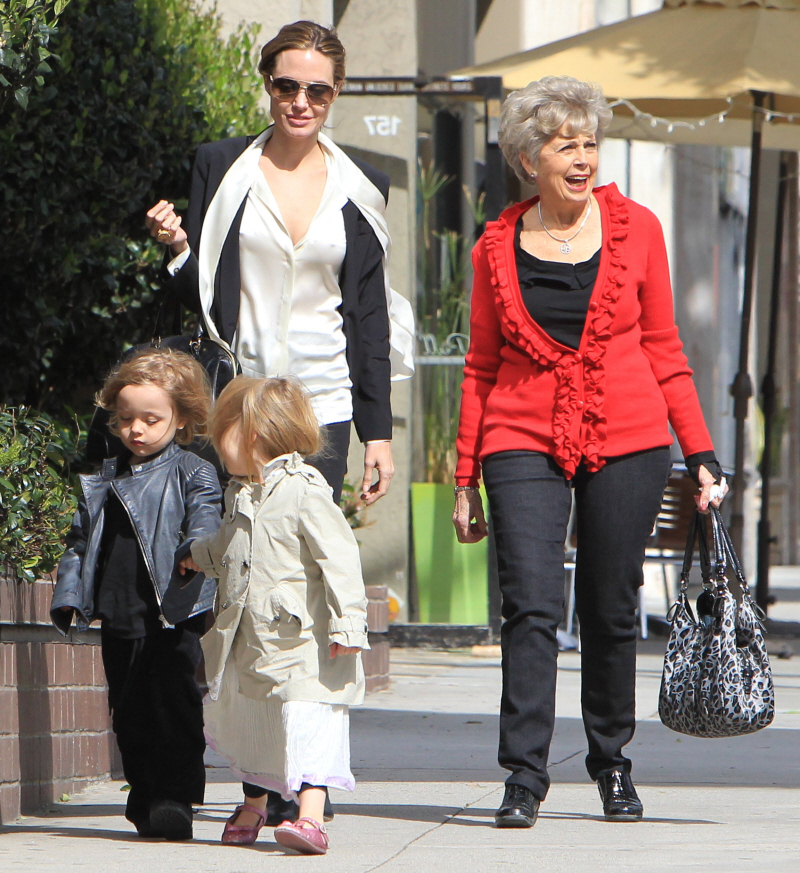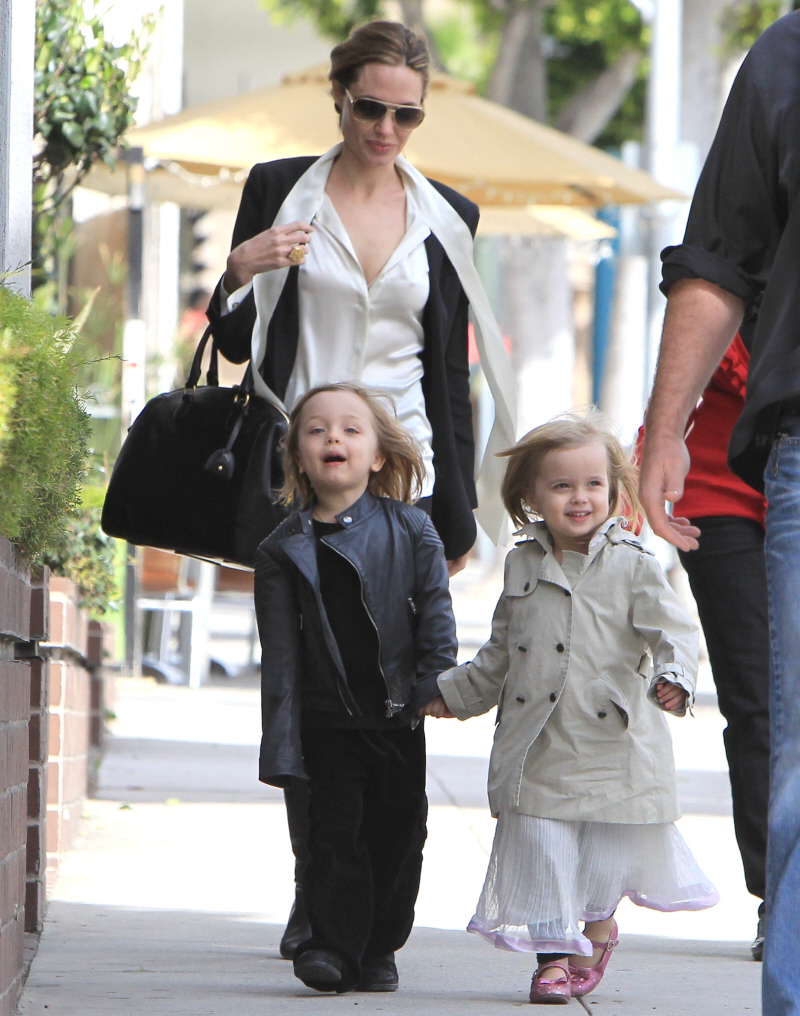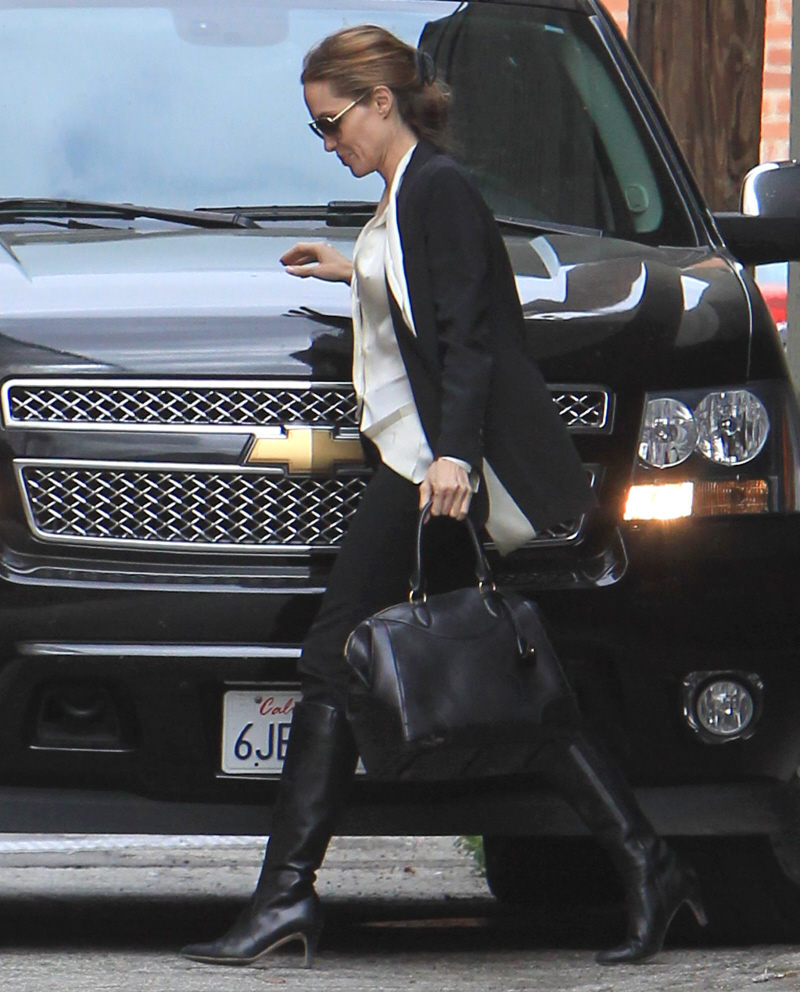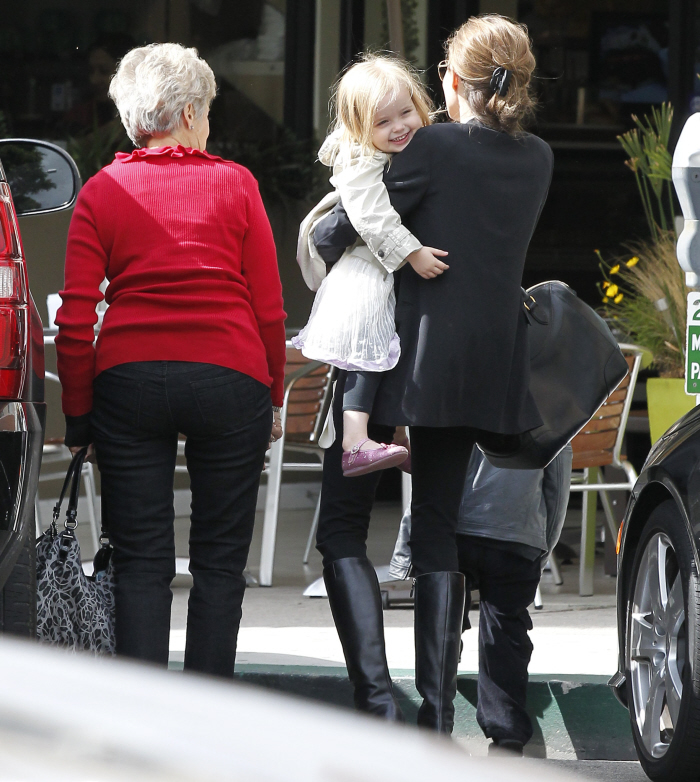 Photos courtesy of Fame/Flynet.