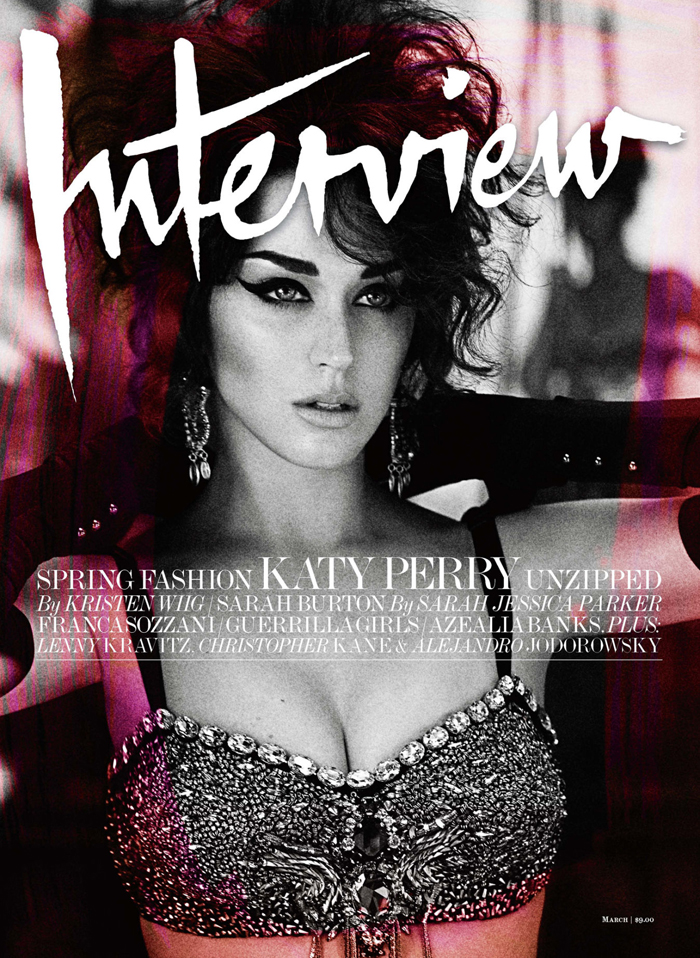 Bloody hell, this is an utterly ridiculous sight. Katy Perry covers the April issue of Interview magazine in an Elizabeth Taylor tribute photoshoot, and here is the cover preview, which looks nothing like Katy Perry (or Liz Taylor for that matter). So much Photoshop! Whomever posed for this cover, it certainly doesn't look like Katy doing Liz but more like Megan Fox doing Liz. Oddly enough, Megan was one of the actresses who was up for that Lifetime movie role that supposedly ended up going to Lindsay Lohan. Yet it goes without saying that even Photoshop Katy seems like a better option than Lohan as Liz. Katy's take would be utterly disrespectful, entirely candy coated, and lacking in substance, but it would be a hell of a lot better than the Crackie Liz that may come to fruition. Yuck.
Speaking of crack-laden nightmares, there's a new rumor going around that Katy is ready to start cruising the singles scene again, and Katy wants Rihanna to find her a new boyfriend:
A source close to the gorgeous singer tells HollywoodLife.com that Katy's friends are telling her that she needs to start dating again and not waste any time – Rihanna even wants to set her up!

Katy Perry might not be a single lady for very long. The award winning singer has remained incredibly resilient despite her recent divorce with Russell Brand, and although she hasn't been spotted out with a new man, a source tells HollywoodLife.com that she's ready to get back into the dating scene.

"Katy has been very upset about the divorce," a source tells us. "She never expected it to end and now she's dealing with the aftermath. But her friends are telling her to get back out there and date. They don't want her to waste time being upset over Russell."

The source added that Katy's good friend Rihanna is trying to get Katy to go out more and meet people.

"Rihanna wants to help Katy in any way she can," an insider says. "She is telling her that she'll start setting her up too!"
[From Hollywood Life]
I do agree in a sense that there's really no use in Katy sitting around and moping about Russell who quite clearly has already moved onto greener (i.e., newer) pastures himself. Yet Rihanna has no business suggesting men for her friends when she can't stop defending her own abuser. Still, I don't really buy this story because I doubt RiRi really cares much about Katy at all.
In other Katy news, a very "tipsy" Katy reportedly entered into a bidding war (at the Elton John Oscars viewing party) over cooking lessons and ended up splashing out $50,000 as a result. Maybe she really wants to impress her (future) new man in the kitchen. Perhaps she even thinks Tim Tebow would like that.
Incidentally, a lot of you didn't agree with my take on Katy's outfit at the Elton viewing party as surprisingly tasteful and pretty. While I agree that Katy's look wasn't conventionally "fresh" and certainly not competitive in the Oscar fashion stakes, I was considering Katy's ensemble relative to her usual trashy outfits. It would be unfair to hold her up to the gown standards of Penelope Cruz, but for Katy, she looked almost human. Almost.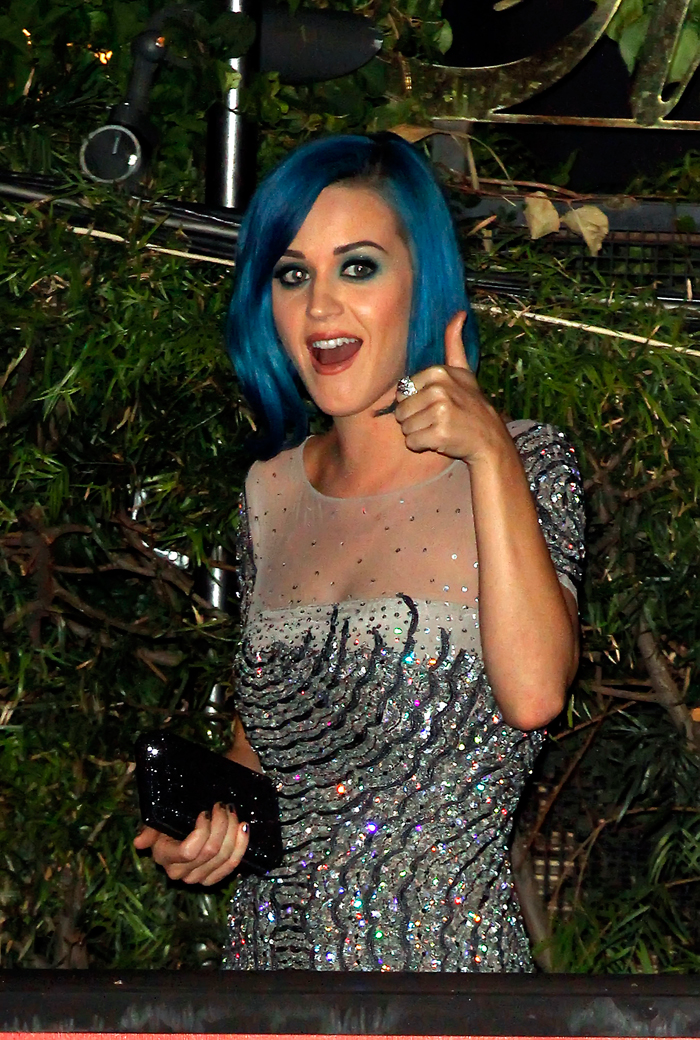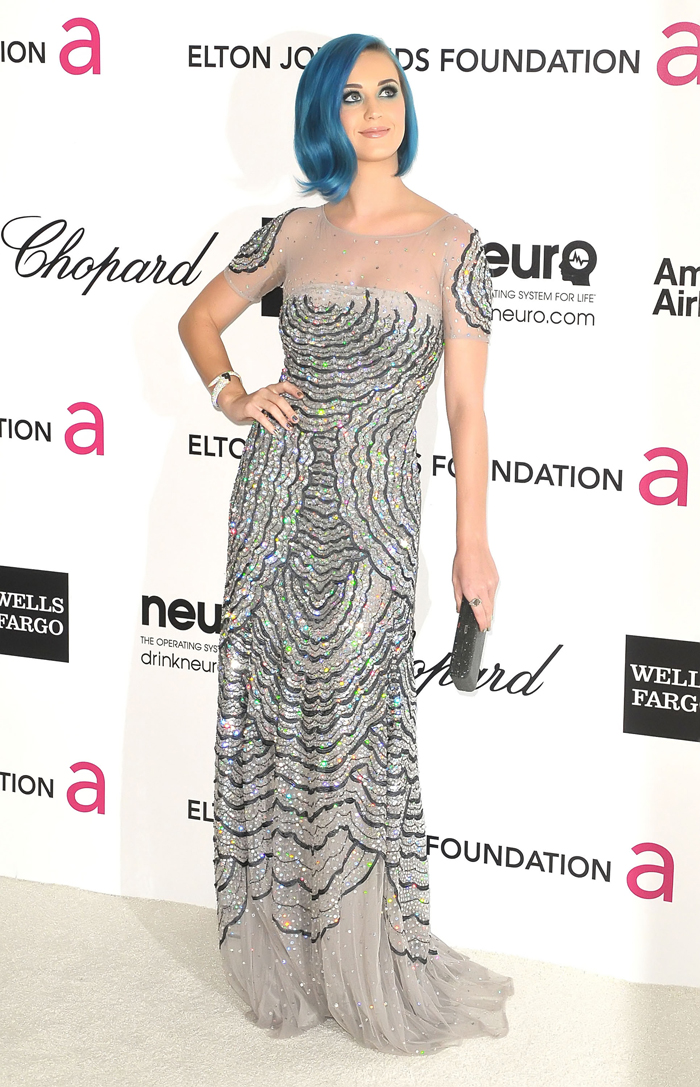 Photos courtesy of Interview and WENN