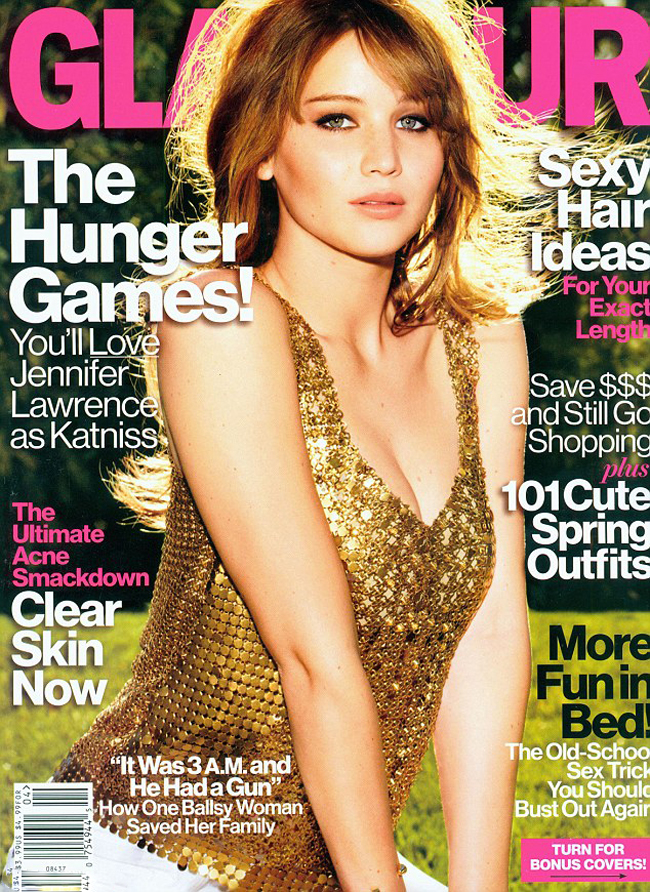 Jennifer Lawrence covers the April issue of Glamour to promote The Hunger Games, which hits theaters on March 23. Publicity for the movie is on the verge of kicking into (very) high gear with a mall tour (just like Tiffany) and all sorts of upcoming appearances, I'm sure. For now, we'll settle for this Glamour interview, which includes tidbits like Lawrence admitting that she accidentally gave Josh Hutcherson, who plays Peeta, a concussion while delivering an on-set "death kick." Here are some excerpts, along with Lawrence looking particularly boobtastic in a black bodysuit while armed with a bow: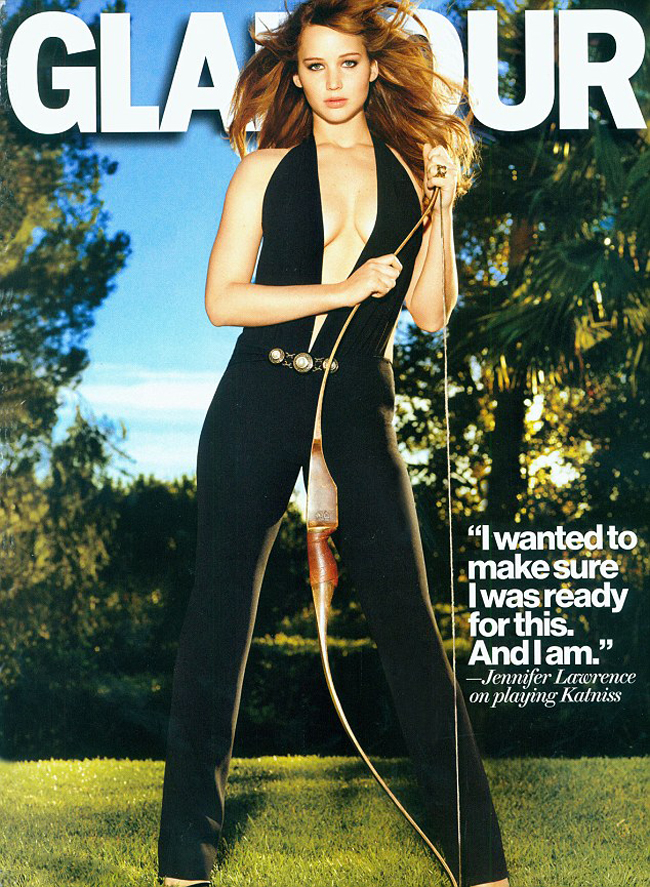 On her career: "I feel like I am in the eye of the hurricane right now. It's daunting. I feel like I got a ticket to another planet and I'm moving there and there's no turning back, and I don't know if I'm going to like that other planet or have friends there. It's just scary. I wanted to make sure I was ready for this. And I am."

Acting is a dream: "I love my job. I can't stand it when actors complain."

On keeping fit: "I don't diet. I do exercise, but I don't diet. You can't work when you're hungry, you know?"
[From Glamour]
On the Glamour website, there's also an informational article on The Hunger Games that discusses how Lawrence beat out Abigail Breslin, Emma Roberts, and Hailee Steinfeld for the role of Katniss. Can you imagine how awful Emma would've been in this role? She'd be checking her manicure between takes and rolling her eyes just like Aunt Julia. In contrast, Lawrence is pretty hard core and reportedly trained long and hard (100 arrows a day with an Olympic-style blow) for the archery aspect of her character. The movie also boasted 35 full-time makeup artists and 450 on-set wigs to depict its capitol setting. I can't wait to watch this movie!
Meanwhile, Lawrence looks absolutely lovely in this photoshoot, and she's not noticeably photoshopped either. The cleavage shots are a bit much to promote a movie based upon a young-adult novel, but hey, this is Glamour.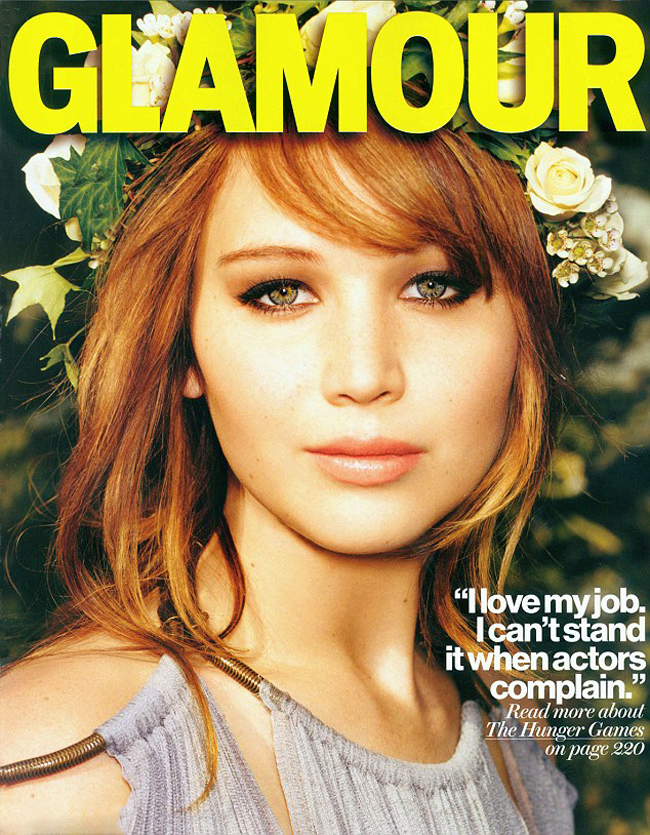 Photos courtesy of Glamour