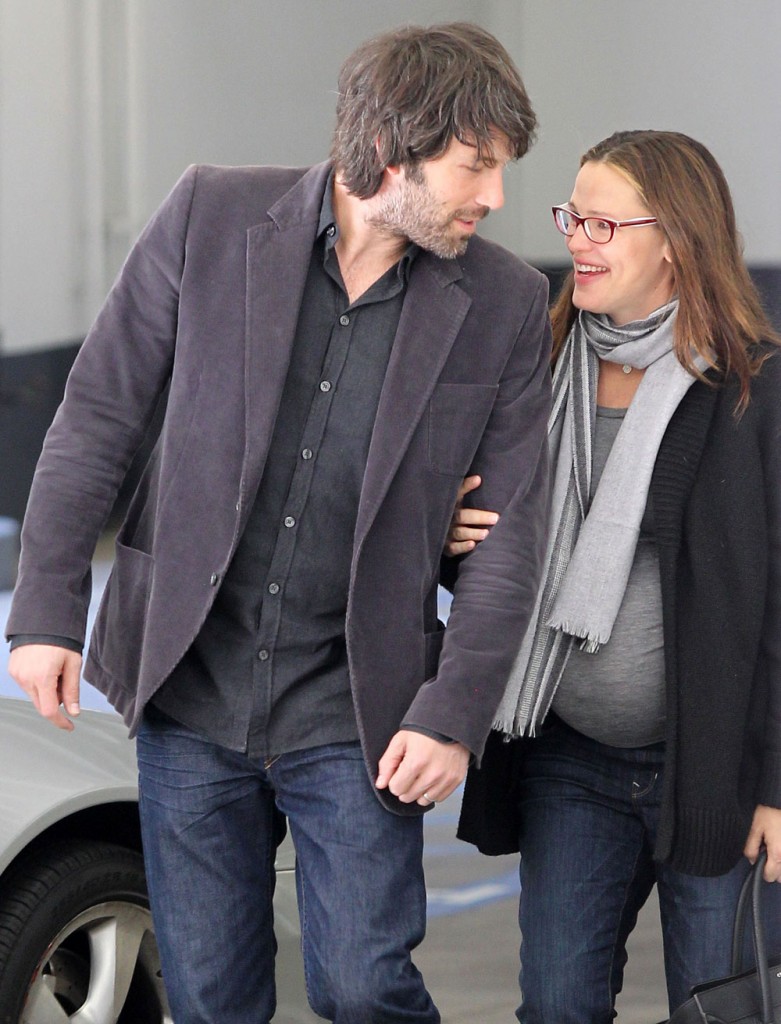 Jennifer Garner and Ben Affleck have welcomed their third child together, a boy! I'm surprised that Garner had her baby, as I honestly thought she had a couple more weeks left to go. She's been looking ready for some time, though. This is the third child for the Afflecks. They also have two daughters together: Seraphina, 3, and Violet, 6. It's thought that dad Ben was hoping for a son, although Jennifer has said that he seemed open to another daughter, too. There's no word yet as to the baby's name. Here's more, from US Weekly:
The couple of seven years welcomed their third child, a baby boy, in Santa Monica, Calif., a source confirms to Us Weekly.

Garner and Affleck's new little one joins older daughters Violet, 6, and Seraphina, 3.

Announcing her pregnancy in August 2011, Garner, 39, managed to stay mum on the gender of her family's third baby, and while she admitted she'd be thrilled to have another girl, said Affleck was excited either way.

"I would have thought [he wanted a boy]. At first…I really thought so," the Arthur actress told Jay Leno in January. "And then [Ben] kind of said, 'Well, we have girls. We know how to do girls. My girls love me. I'm the big guy in the house.' So, now I'm not sure."
[From Us Weekly]
Aw, congratulations to Jennifer and Ben on their new arrival! They're one of my favorite Hollywood couples and they seem so solid lately. Their girls have such nice names that are unique without sounding too experimental or strange. I bet they'll go with a traditional name for their boy, but we'll see. I'm actually excited to hear what they named the little guy.
Update: US Weekly reports that the baby's name is Samuel Garner Affleck. That's such a great name for a boy! I like that they used Garner's name as his middle name as well. They didn't do that with their daughters' middle names. Kaiser mentioned to me that the old Testament names are getting very popular lately. Oh and little Samuel was born on February 27, so he's definitely not a leap year baby. Ben wrote on his Facebook "We are happy to announce on February 27, Jennifer gave birth to a healthy baby boy, Samuel Garner Affleck." Congrats!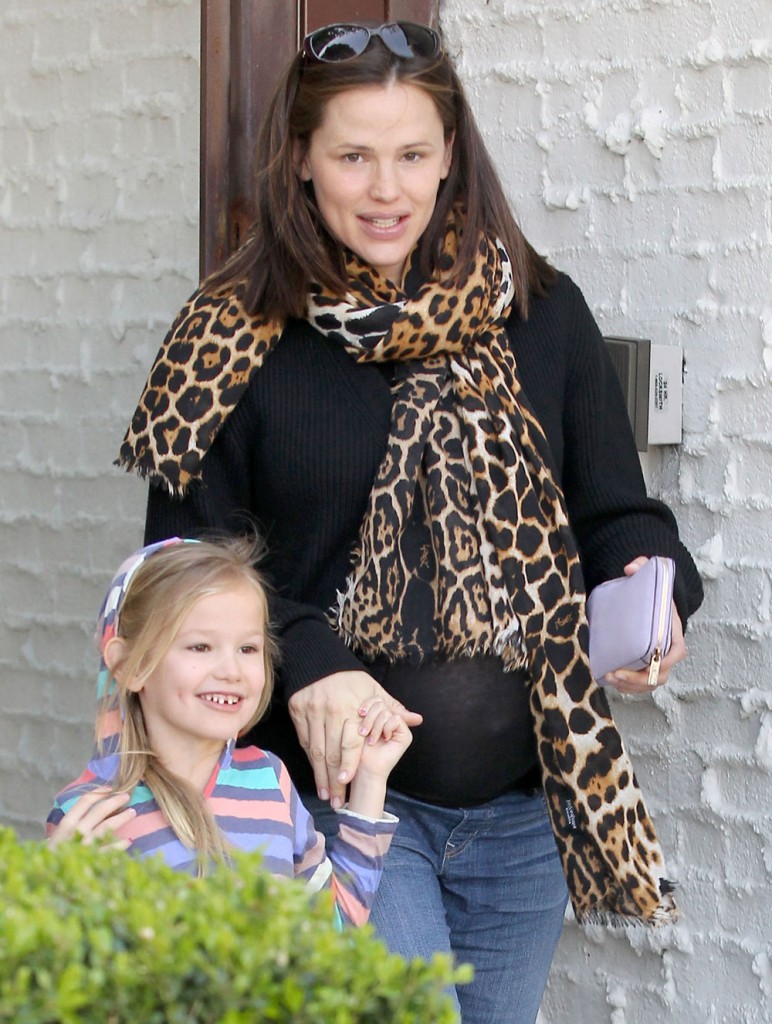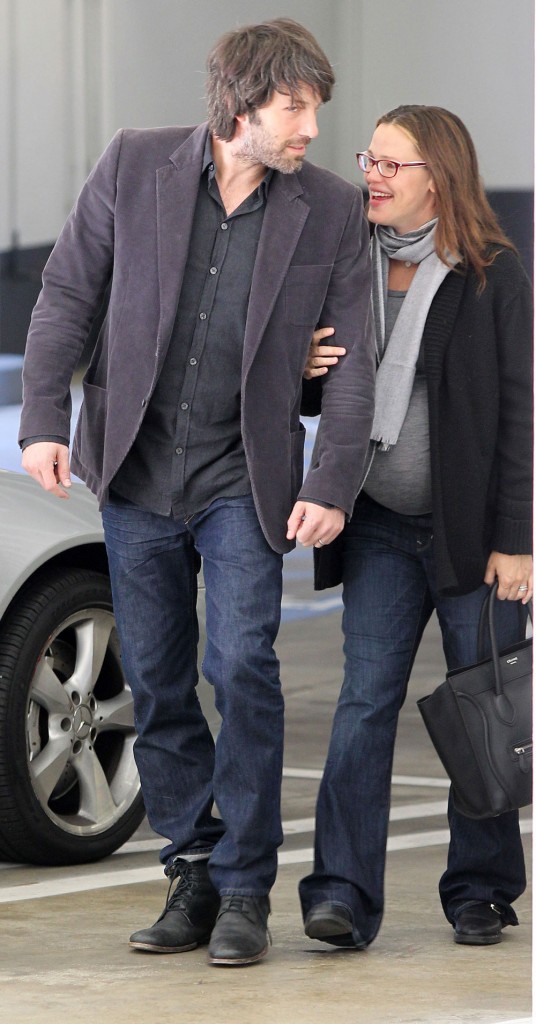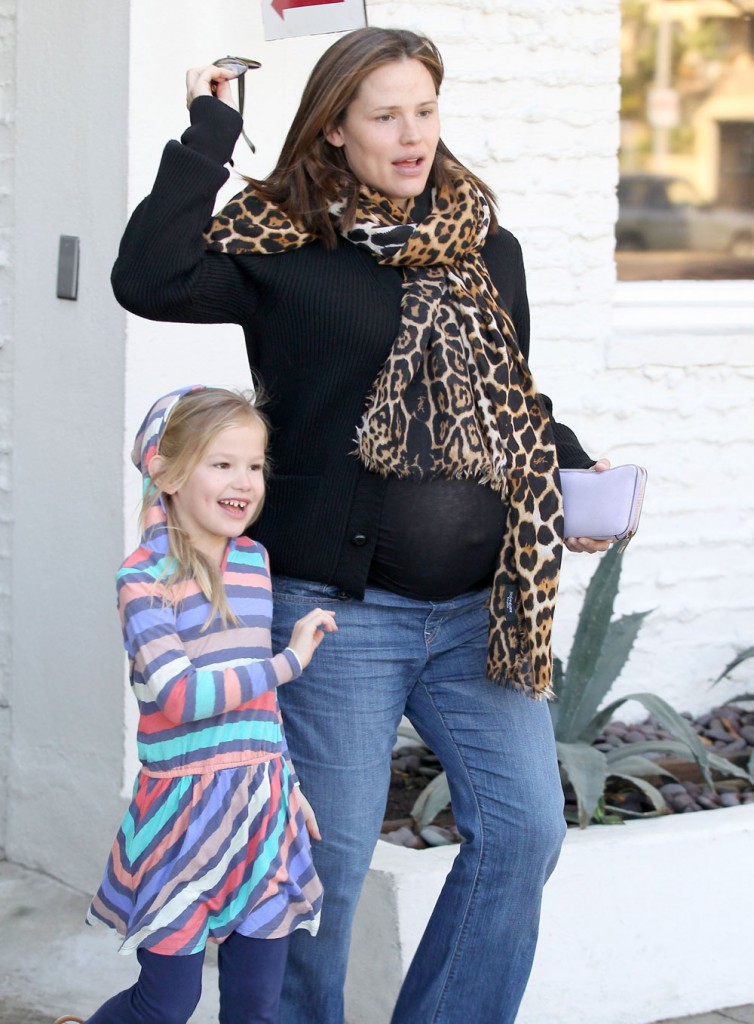 Garner and Affleck are shown out together on 1-9-12. She is shown out with Violet on Friday, 2-24-12. Credit: Pablo/FameFlynet Pictures