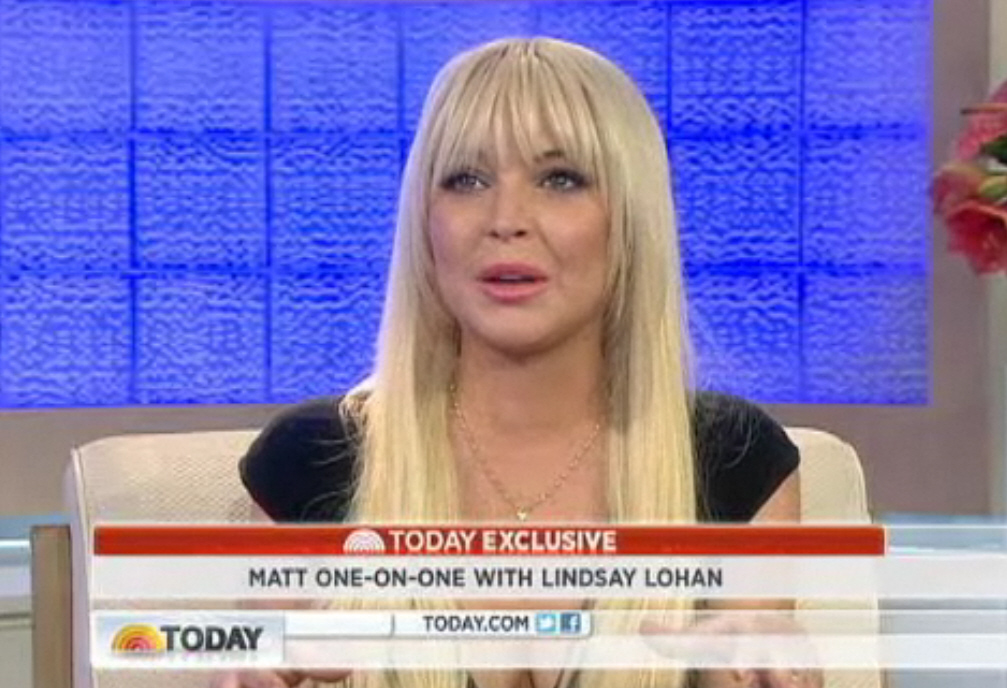 I wrote up today's first Lindsay Lohan post last night, when Today just released a partial transcript of Matt Lauer's new interview. The full video interview was done yesterday, and it will air tomorrow, but on today's show, they released a brief clip which deserves its own post. THIS CRACKHEAD. First, note how she LAUGHS when she's saying that she's clean and sober. Like, the thoughts in her crack-brain are all, "Haha, Matt's buying this!" She's so gleeful about her crack-lies. And then Lauer asks her about Whitney Houston's death and whether that affected her. She says, "I don't want to go there. That's kind of a morbid, scary thing to discuss…" She's so absorbed in her crack-lies she can't even see past them.
Visit msnbc.com for breaking news, world news, and news about the economy
OMG HER FACE. That wig. The crack lips. And we're supposed to think she looks good. We're supposed to think this is the face of sobriety. *shakes head violently*
And then we've got the first promo for LL's gig on SNL. OMG HER FACE.
Are we supposed to think this is cute? Are we supposed to be supporting her in her cracked-out delusions? Are we supposed to see this and think, "Oh, she's so talented. Why don't people give her a chance?" Because frankly, I'm disgusted. This isn't giving a chance to someone in recovery, someone who has met her demons head-on and come out of it sober and strong. This is a girl who is still using, who is still absorbed in her crack-drama, who is taking this gig as an acceptance of her desperate lifestyle.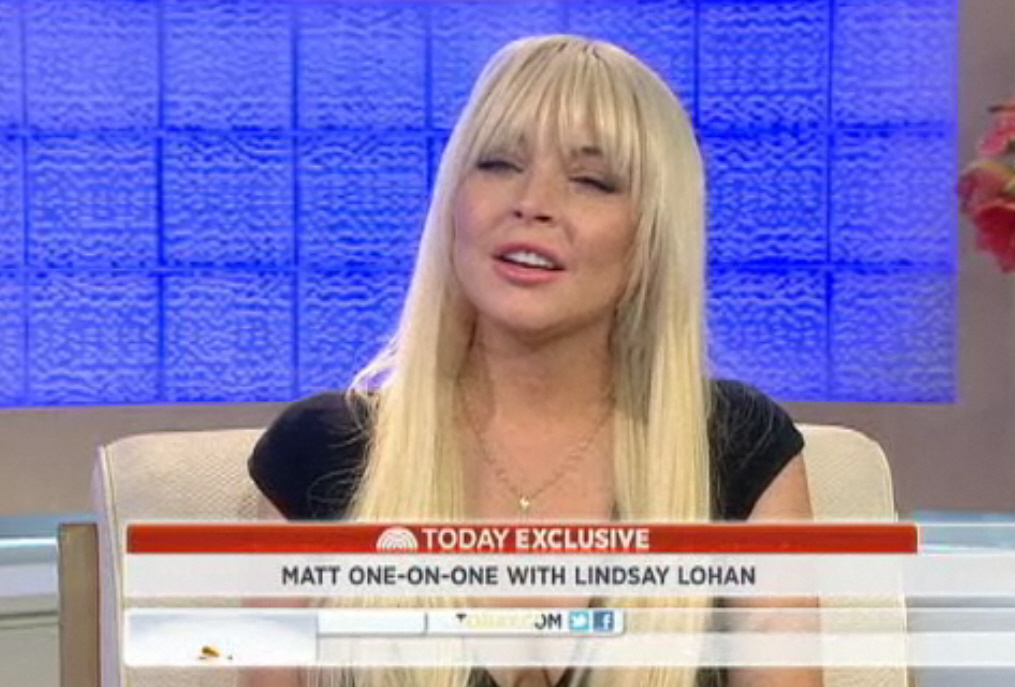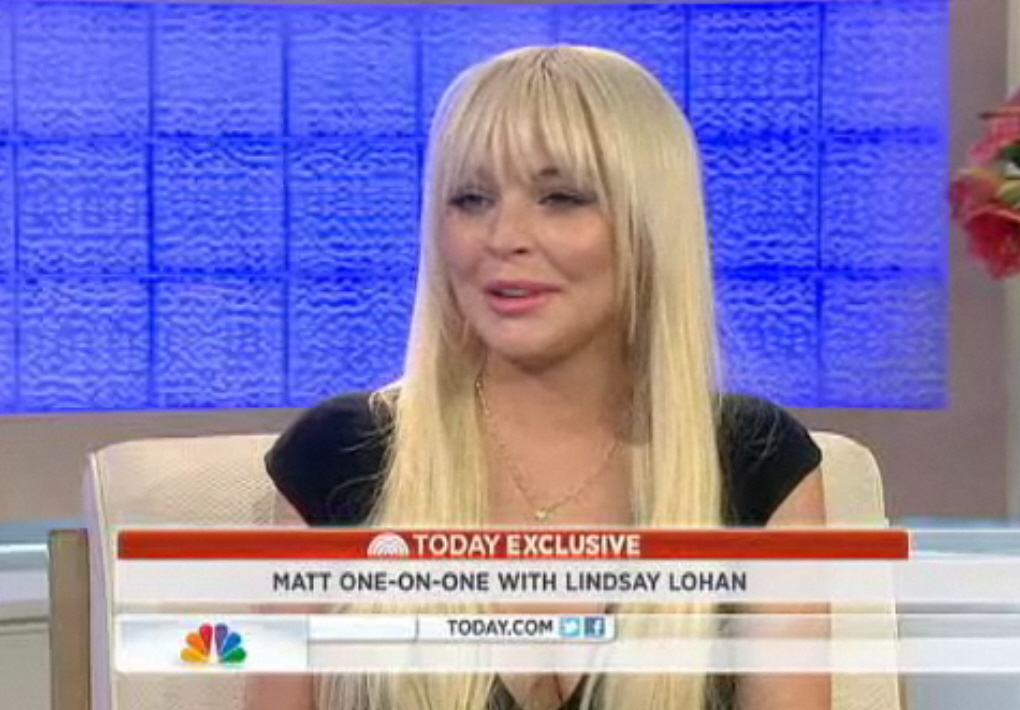 Screencaps from Today.