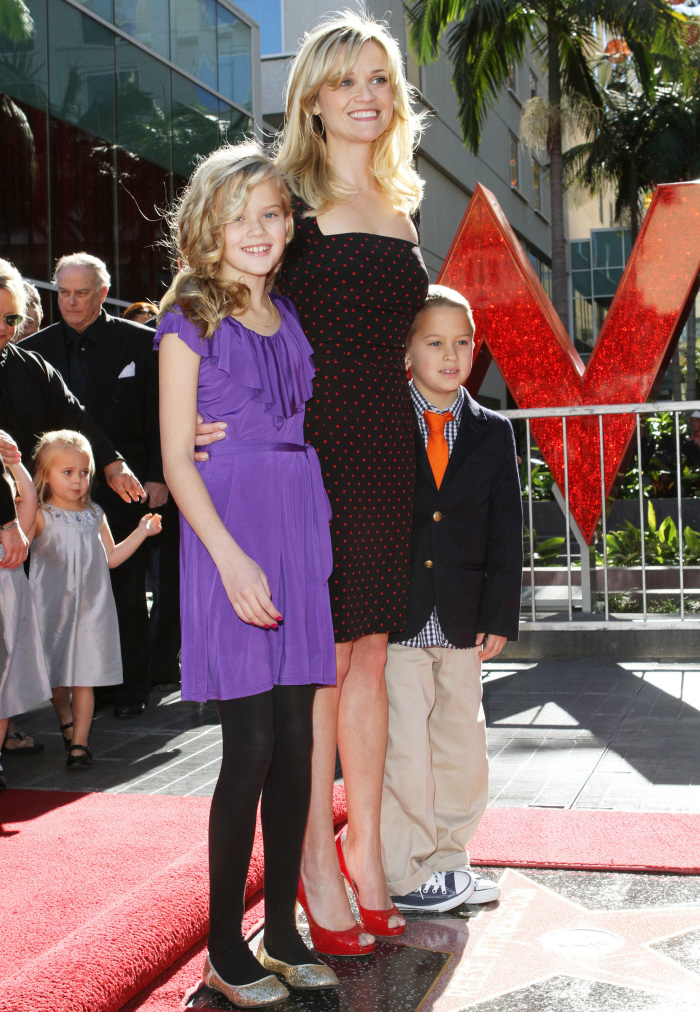 Last week, I was feeling bad for Reese Witherspoon. It seemed like her latest film, This Means War, had bombed – so far, it's made about $35 million in two weeks. But that was before Jennifer Aniston's new film really bombed over the weekend – now Reese is looking like the much better contender for "America's Sweetheart," isn't she? My problem with Reese the actress is that when I'm watching her in a rom-com, I'm thinking, "I wish she would do more dramas." And when I'm watching her in a drama, I'm thinking, "I wish she would do more comedies." Maybe it's the lack of worthy material in Hollywood. Maybe it's that Reese has bad taste in projects. Maybe she needs to be less concerned with her paycheck and more concerned with simply making good films.
Anyway, that was a long way to go to say this – for the most part, I like Reese as a person. I still want her to do well. I want her to stop pretending to be a ditz, because she shouldn't be ashamed of being an anal-retentive, hyper-organized, intelligent woman. I want her to end her friendship with Chelsea Handler – it's doing her no favors. And mostly, I want Reese to fully embrace being a role model to young women. Because she's smart, she's talented, and her instincts are good. Here's an article about Reese discussing domestic violence and what she tells her kids about the Chris Brown situation:
As the Global Ambassador for the Avon Foundation, Reese Witherspoon knows that in the U.S. and worldwide, one in three woman will experience domestic violence in their lifetimes. As a mother, she wants her kids to know that, too.

"We talk about domestic violence and what that means," Witherspoon, 35, told PEOPLE Tuesday at the 2nd World Conference of Women's Shelters in Washington, D.C., about educating her own family. "Although the concept is somewhat foreign to them, they're starting to understand that this happens to families in our country and all throughout the world."

Witherspoon's two children – daughter Ava, 12, and son Deacon, 8 – have also talked with their mother about a recent public case: the felony assault by Chris Brown on then-girlfriend Rihanna in February 2009, after which he pleaded guilty.

"My daughter knows what happened. My son knows as well," says the Oscar winner. "We talk about what is abuse. I think it's important to talk to our daughters – and our sons – in order to educate them at an early age about what's appropriate and what is absolutely not acceptable."

Luckily for Witherspoon, she's found herself in a happy relationship and marriage with husband Jim Toth. The couple's first wedding anniversary is next month.

"I don't know what we're doing, but I'm very excited!" she says. "It happened so fast – it all went so quickly."
[From People]
Props to Reese for using the situation as teachable moment for her kids. And double-props to her for emphasizing domestic violence education for BOTH boys and girls. Reese is a great mom! By the way, do you think Chris Brown will have some kind of idiotic hissy fit now that Reese mentioned him? I'd like to see Reese verbally take on Chris in the public sphere.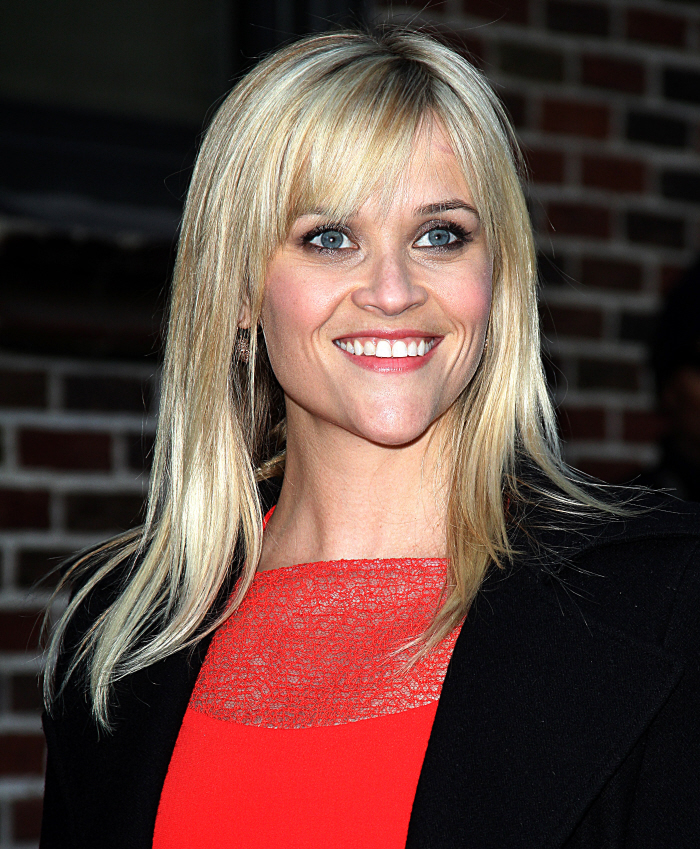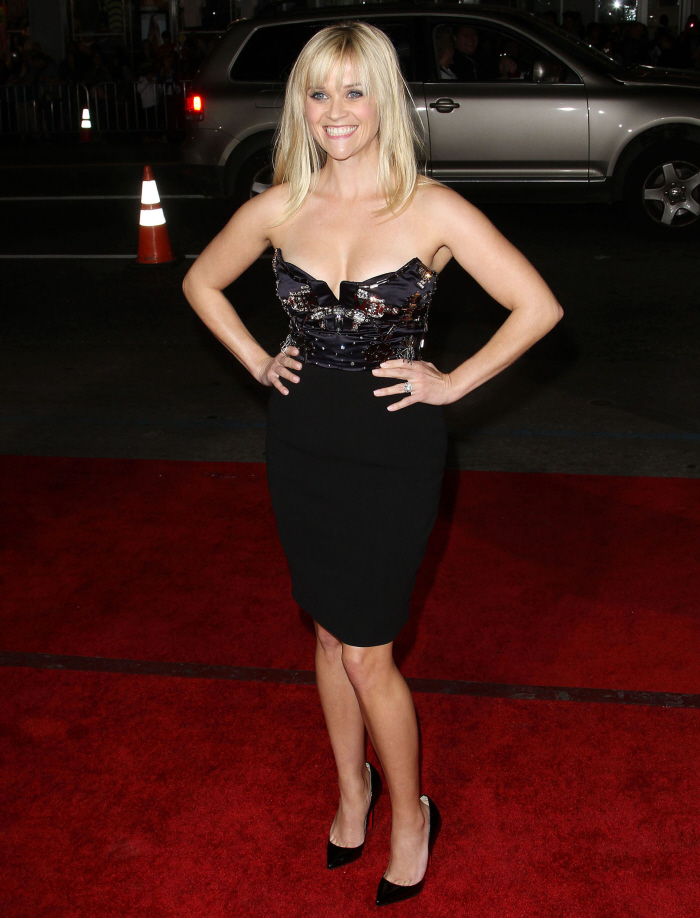 Photos courtesy of WENN.