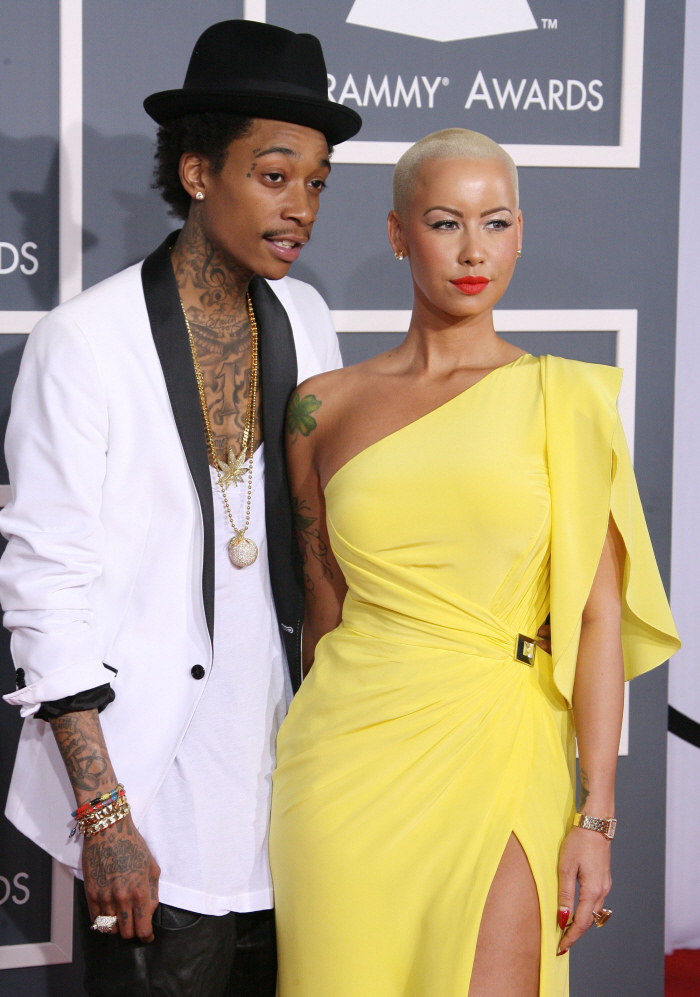 Back when Amber Rose was Kanye West's girlfriend/beard/muse/drinking buddy, I used to think she was a vapid waste of space. Since their breakup, though, I kind of grew to like Amber. Yes, she's not really "talented" at anything. She's still pretty annoying. But I liked that she trash-talked Kim Kardashian, and I liked how Amber played her post-Kanye famewhore game. She got herself "associated" with several high-profile men, and then she ended up with rapper Wiz Khalifa. Khalifa is no Kanye – but Wiz has a sizable fan base, and Amber gets bonus points because I think this guy is actually into her. Anyway, Wiz just popped the question! And Amber said yes!
Wiz Khalifa put a ring on it!

The "Black and Yellow" rapper, 24, proposed to girlfriend Amber Rose, Us Weekly can confirm. Sharing a picture of her dazzling engagement ring via Twitter, Rose said: "He has made me the happiest woman in the world!"

Khalifa hinted that a proposal would happen "soon" at the 54th Annual Grammy Awards on February 12.

"We want to get married. We're just taking our time," Rose told E! News. "Whenever he wants to propose, that's when it will happen."

An excited Khalifa also tweeted a photo of Rose's ring Thursday. "She said yes!" he wrote. "Love is everywhere."

According to Rose, Khalifa is "just the sweetest guy. He's very normal. He didn't let the fame and everything get to him." The two have been dating for "over a year."

Prior to her relationship with Khalifa, Rose was linked to Kanye West, 34.
[From Us Weekly]
Amber claims to be 28 years old, which is… debatable. But I think the verdict is in on Amber – she's got game. She played her cards right, and now she's engaged to a successful rapper who actually likes her. Plus, check out her ring – Wiz tweeted the photo of the rock: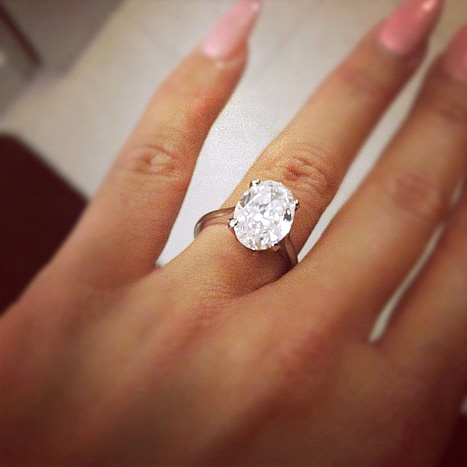 AMAZING. Sure, it looks fake. The real jewels always look fake. I can't believe Amber landed that rock.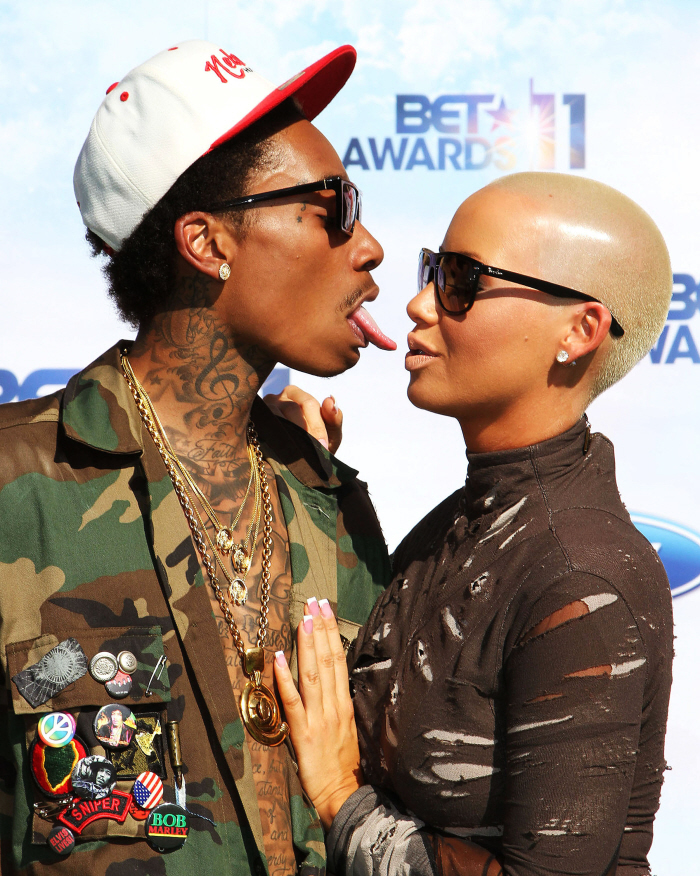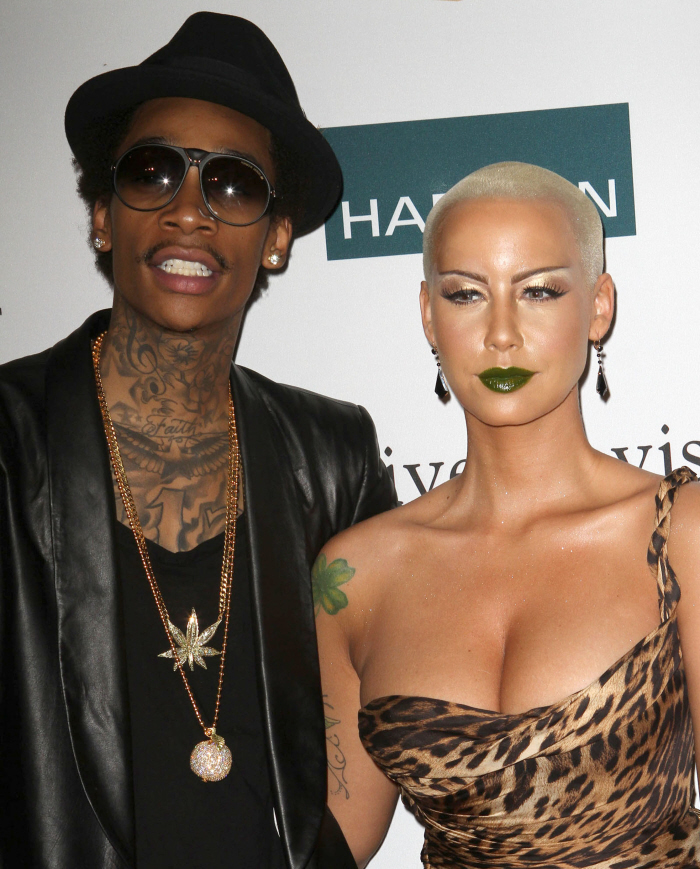 Photos courtesy of WENN.