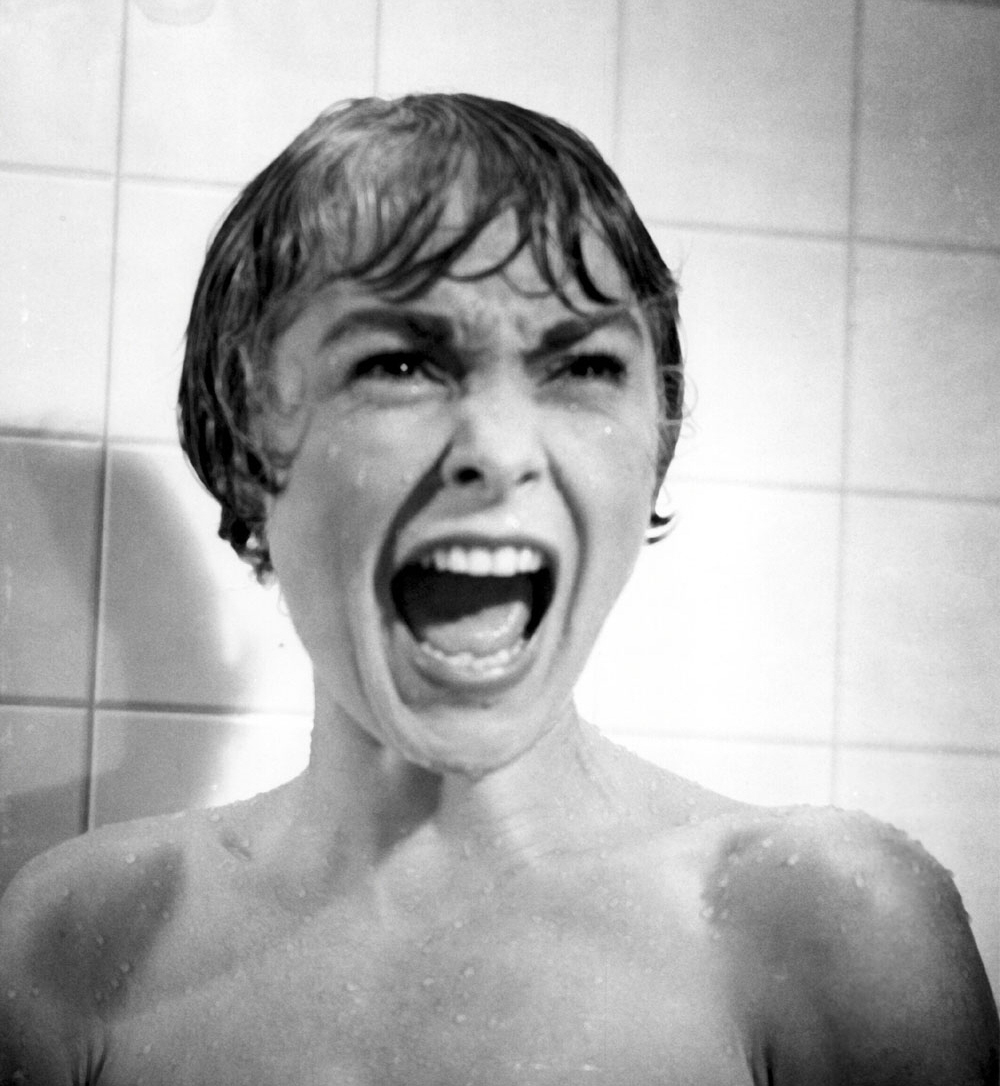 I told you guys that I saw My Week With Marilyn, right? I did like it, although the "love story" aspect of the story – between Marilyn and this young assistant – was the most ridiculous thing. Still, I think Michelle Williams gave a decent/solid performance as Marilyn Monroe. I think Michelle was partly praised for her turn as Marilyn simply because she didn't screw it up, though – it wasn't that she captured Marilyn's intangible magic, it was more than Michelle did her best and she gave a solid performance that didn't embarrass anyone, especially herself. Was it Oscar-worthy? No. Was it Golden Globe-worthy? Debatable.
I bring this up because now that Michelle's turn as Marilyn was so critically acclaimed, it's going to be "the new thing" in Hollywood to make movies about the making of older movies. Thus, Hollywood is going to make a movie about the making of Alfred Hitchcock's Psycho. Psycho is an iconic film – I somehow missed seeing it until I was in college, and my first viewing was on the big screen (my college screened old classics sometimes) and I still remember how I felt coming out of it. Psycho is still a very disturbing, creepy film even with modern eyes. Psycho – along with Hitchcock's Rear Window and Vertigo – are considered some of the best films of all time. So how do you feel about a movie about "the making of" such an iconic film? How do you feel when I tell you that Scarlett Johansson has been cast as Janet Leigh? UGH.
Scarlett Johansson is ready to play the most iconic naked murder victim ever.

The actress, 27, has signed on to play actress Janet Leigh in Alfred Hitchcock and the Making of Psycho, about master director Hitchcock's horror classic, in which Leigh is memorably butchered in the buff while taking a shower at the Bates Motel.

Based on the nonfiction book of the same name by Stephen Rebello, the prestige pic will also star Anthony Hopkins as the auteur himself, and Helen Mirren as Alma Reville, Hitchcock's wife; British actor James D'Arcy will play Anthony Perkins, who portrayed serial killer Norman Bates.

As suggested by the title, the film centers on Hitchcock's then-risky decision to make (and finance himself) a seemingly lowbrow horror flick at the height of his legendary career.

The screenplay will be written by John J. McLaughlin, who penned Natalie Portman's psychological thriller Black Swan, with director Sacha Gervasi at the helm.
Hitchcock had a thing for blondes, and when he cast Janet Leigh… it was epic. There's still so much interest in how that film got made, and there's still a lot of technical interest in the shower scene specifically, with the fast "cuts," the idea that your eye is fooled into thinking you're seeing Janet Leigh naked as she's being (spoiler?) murdered, all scored brilliantly by Bernard Hermann. So, while I understand how a film about this subject gets greenlighted, I'm saving my anger for ScarJo's casting. Scarlett as Janet Leigh? No. Just no.
But hell to the yes on casting James D'Arcy as Perkins. OMG. I LOVE James D'Arcy. And that's really good casting, and D'Arcy looks so much like Perkins!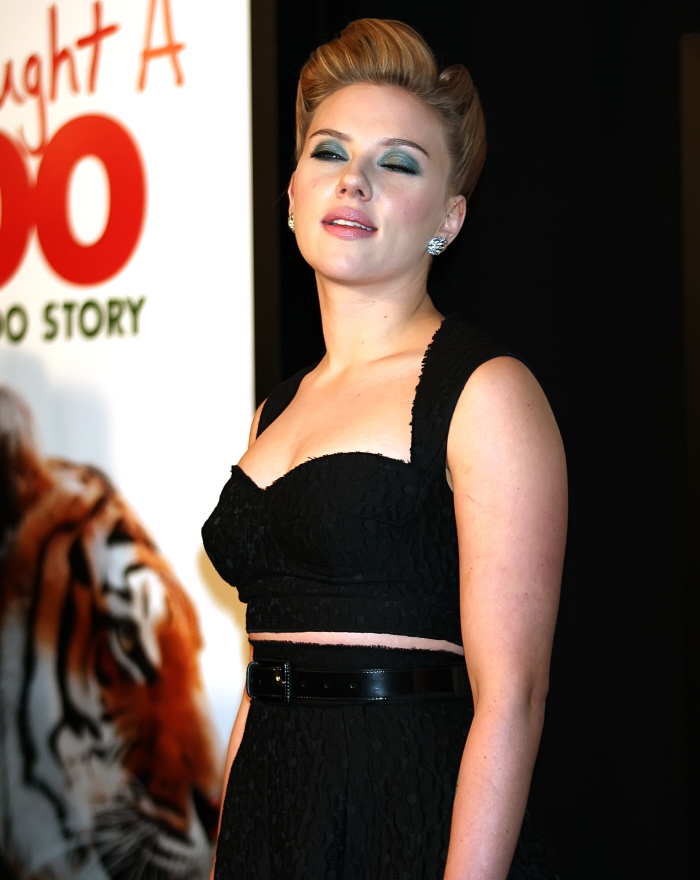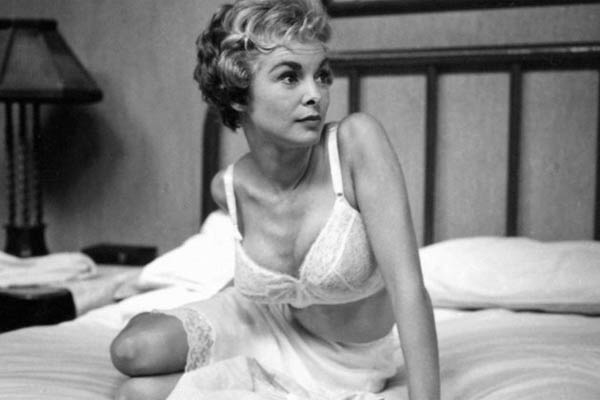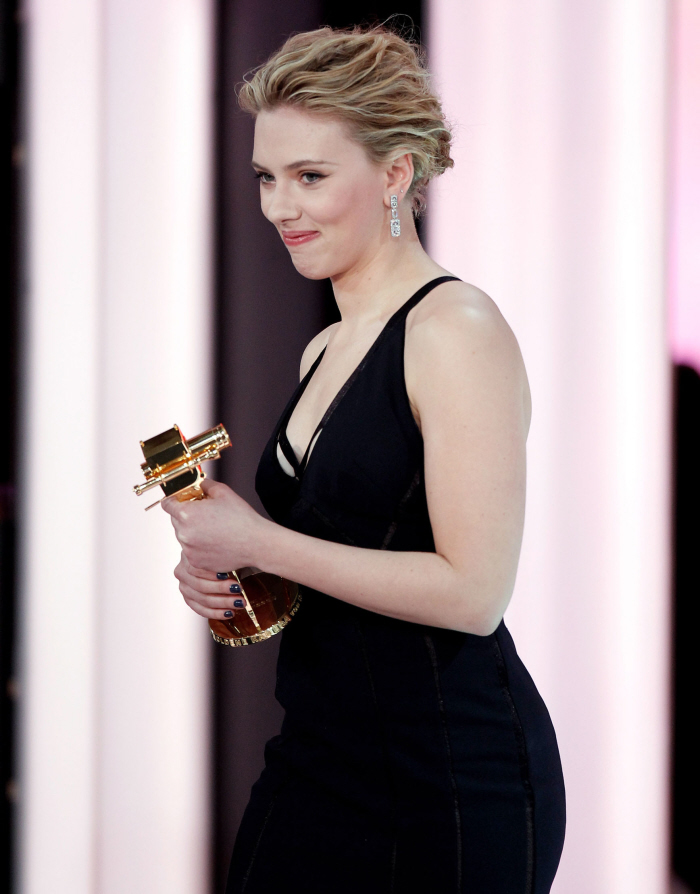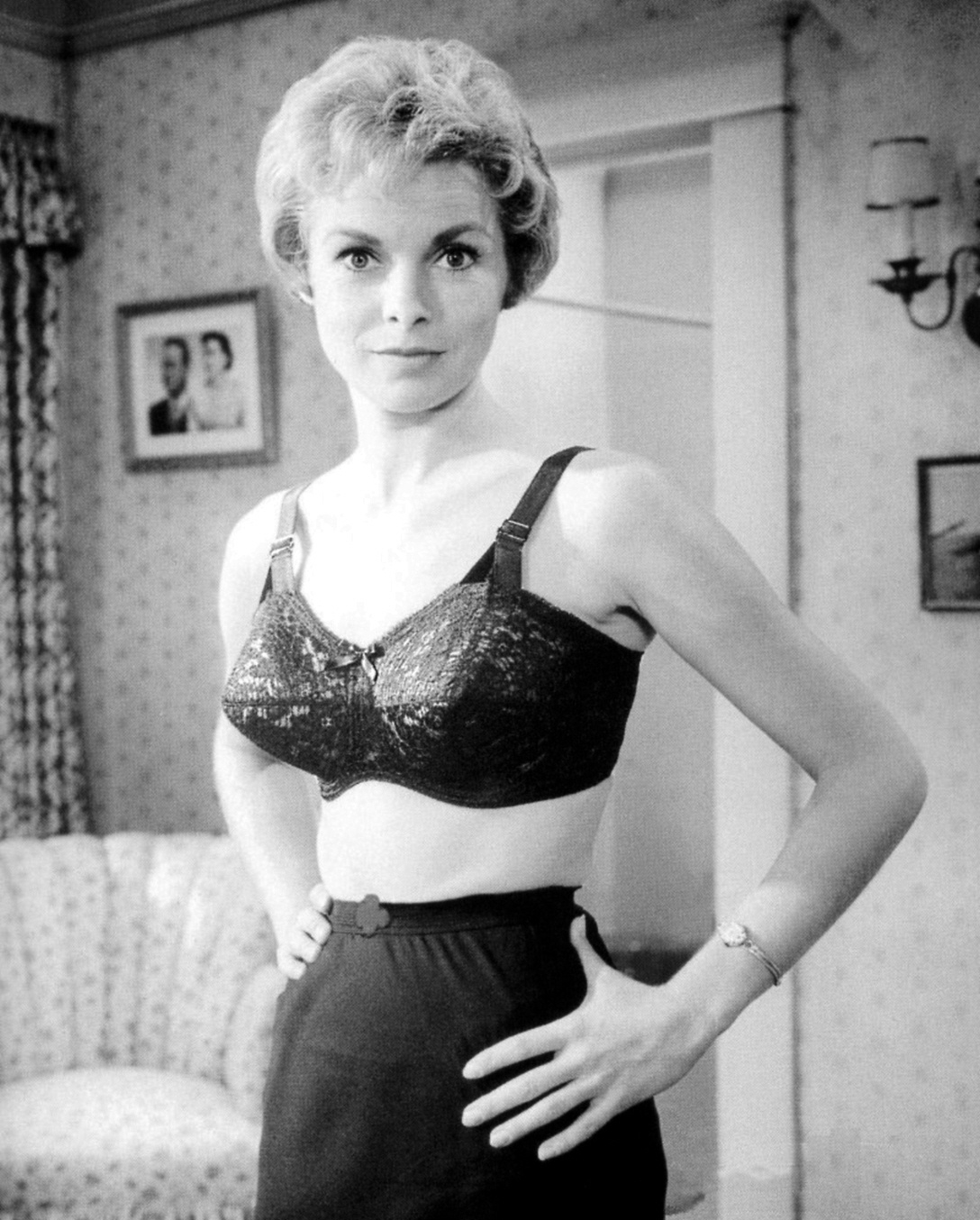 Photos courtesy of WENN, archive promotional images from 'Psycho'.