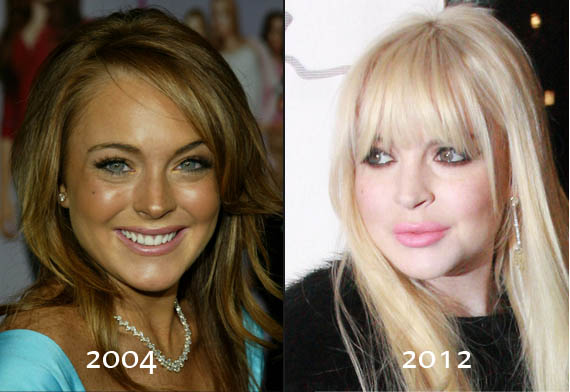 It's been clear during Lindsay's big SNL "comeback" lead-up (we'll see) that she had a fresh round of fillers and work done to her face. She looks like a chipmunk, and she's beginning to resemble Janice from the Muppets with her new ridiculously long wig. Kaiser already mentioned Lindsay's latest nose job and the fact that everyone is noticing that she has too many fillers in her face. So we sort-of already covered this, but I think it was worth its own post for the photos. Radar also has a bunch of quotes from a plastic surgeon about the obvious work Lindsay's had done, and it's hilariously bitchy. Particularly the part about how she looks like a chipmunk and how "hard living" has affected her looks. Here's some of Radar's report:
Lindsay Lohan claims that she has kissed goodbye to her hard partying habits, but the troubled actress looked far from wholesome and natural on Wednesday night, prompting speculation from an expert that she has substituted an alcohol and drug addiction for a plastic surgery addiction.

"Unfortunately it looks like it," celebrity plastic surgeon Dr. Anthony Youn, who has not treated the 25-year-old star, told RadarOnline.com in an exclusive interview.

"She appears to have a classic, over-plumped pillow face. Her cheeks look like she's storing nuts for the winter. I suspect that she's undergone multiple injections of filler like Sculptra or Restylane," he explained.

"While these treatments can create a very youthful, natural look, when overdone they can make a person look like a Cabbage Patch Doll."

It's not the first time Dr. Youn has commented on the Mean Girls star's appearance recently. Just last month he voiced concern that she was going overboard with plastic surgery treatments.

"I suspect that hard living combined with some plastic surgery is causing her to look virtually unrecognizable," he revealed.

"Her lips look plumped and stiff, possibly from injections of Restylane. Her forehead is also excessively smooth, consistent with injections of Botox or Dysport."
[From Radar]
This is what addiction does to a person, and I'm talking about serious drug addiction, not plastic surgery addiction, although obviously that's played into this situation. Drugs change someone's personality and they mess with their appearance. Lindsay's situation is not as dramatic as "faces of meth," but there are parallels here.
Remember, this woman is 25! I had to look it up to remind myself, and I've been writing about her for years. Holy crap. She looks like she's at least 40.
2003, Original nose: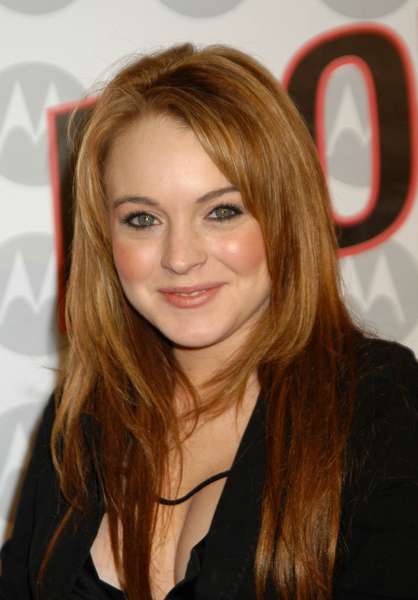 2004: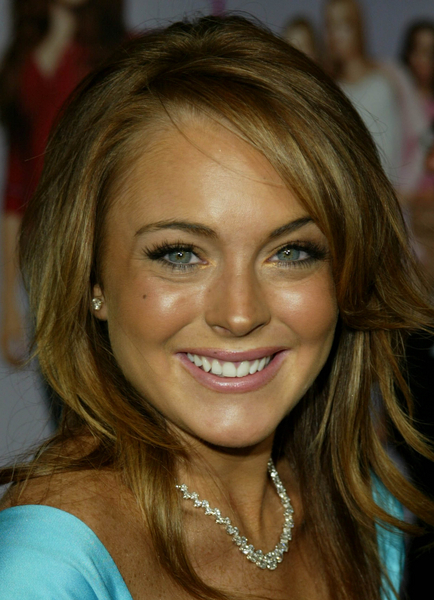 2005: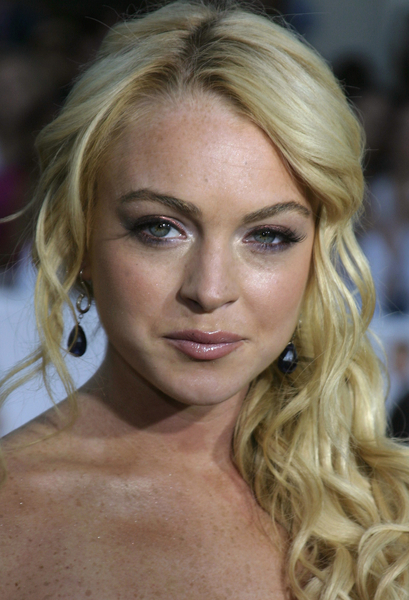 2006: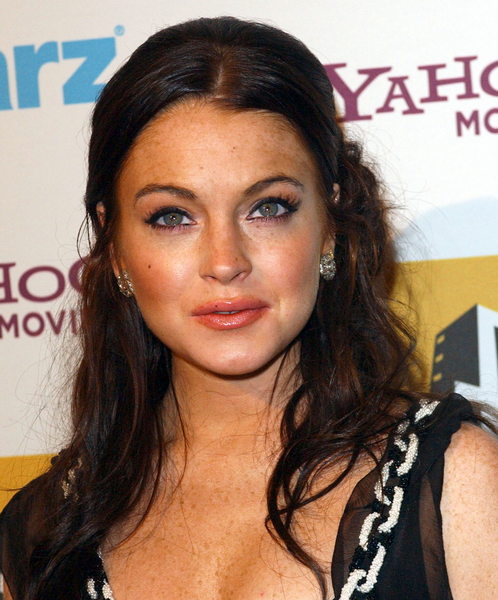 2007: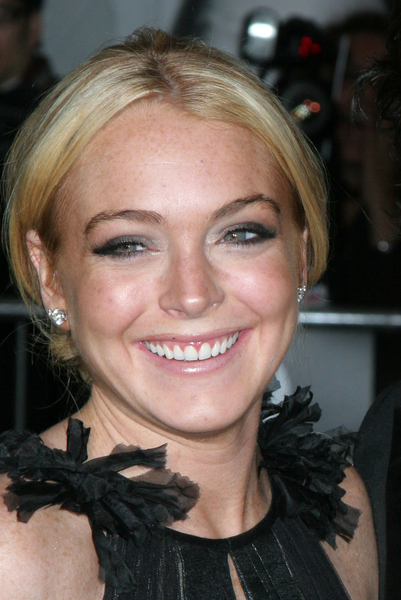 2008: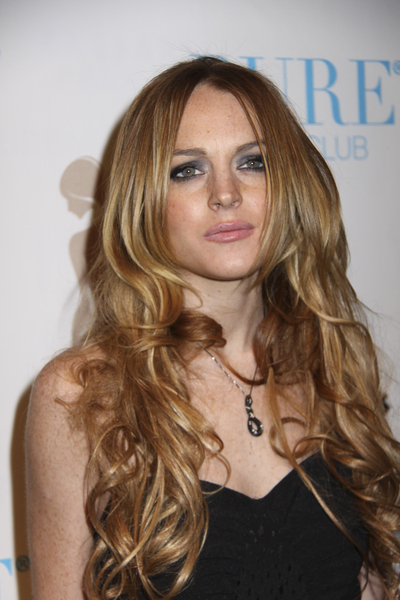 2009: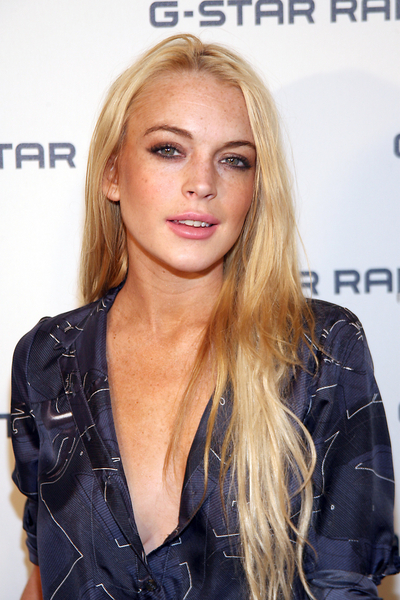 2010: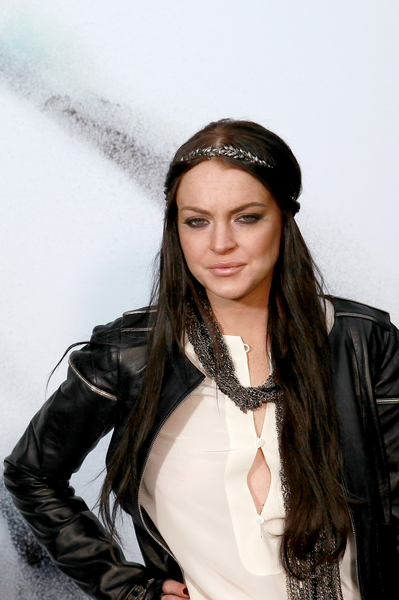 2011: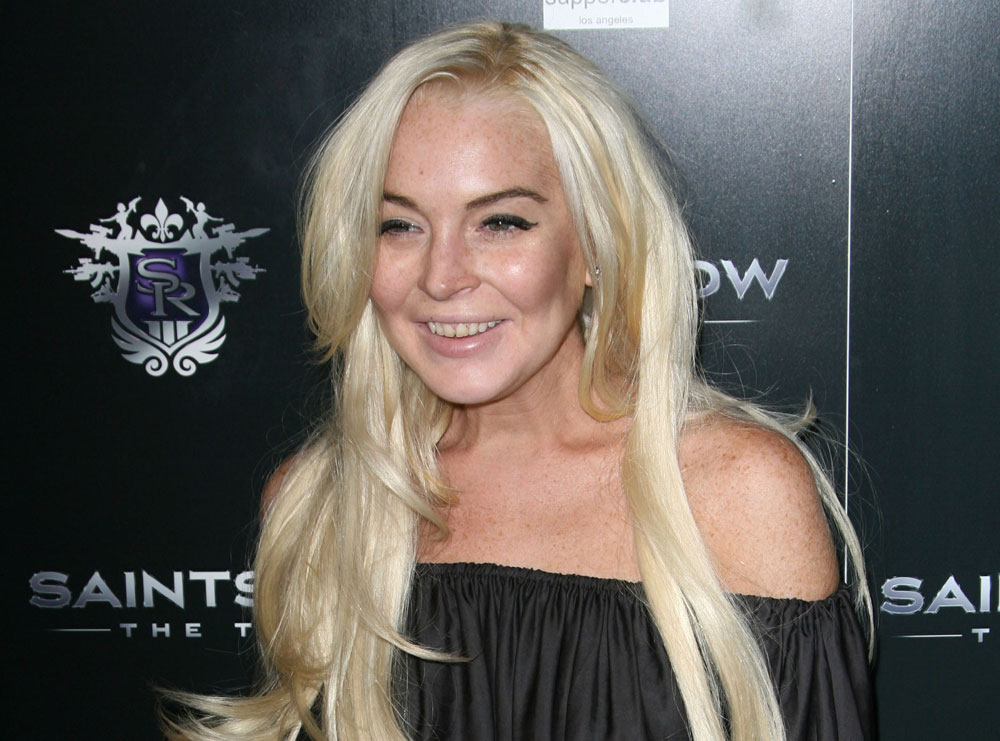 January 2012, Yet another nose, fillers, drugs, etc.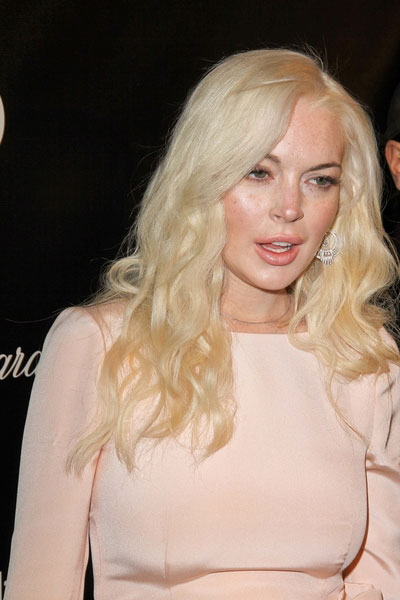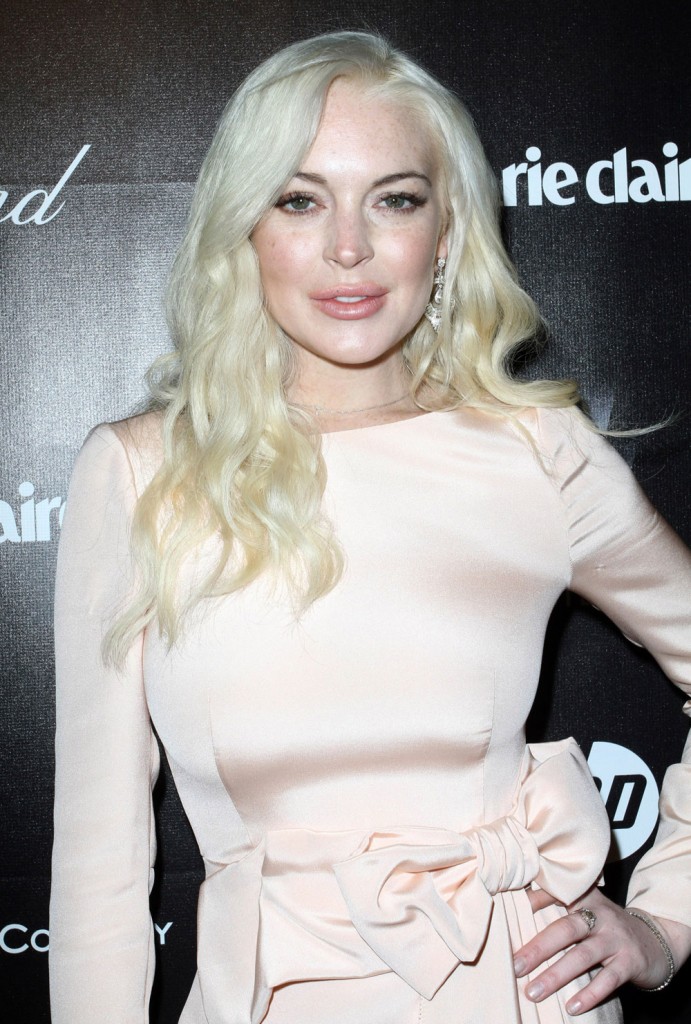 2012: even more fillers: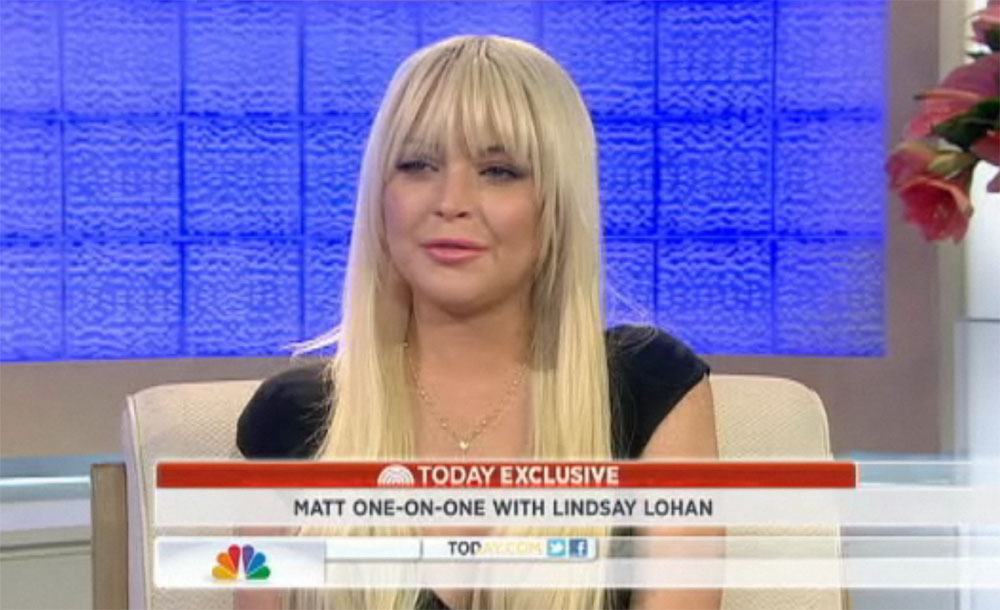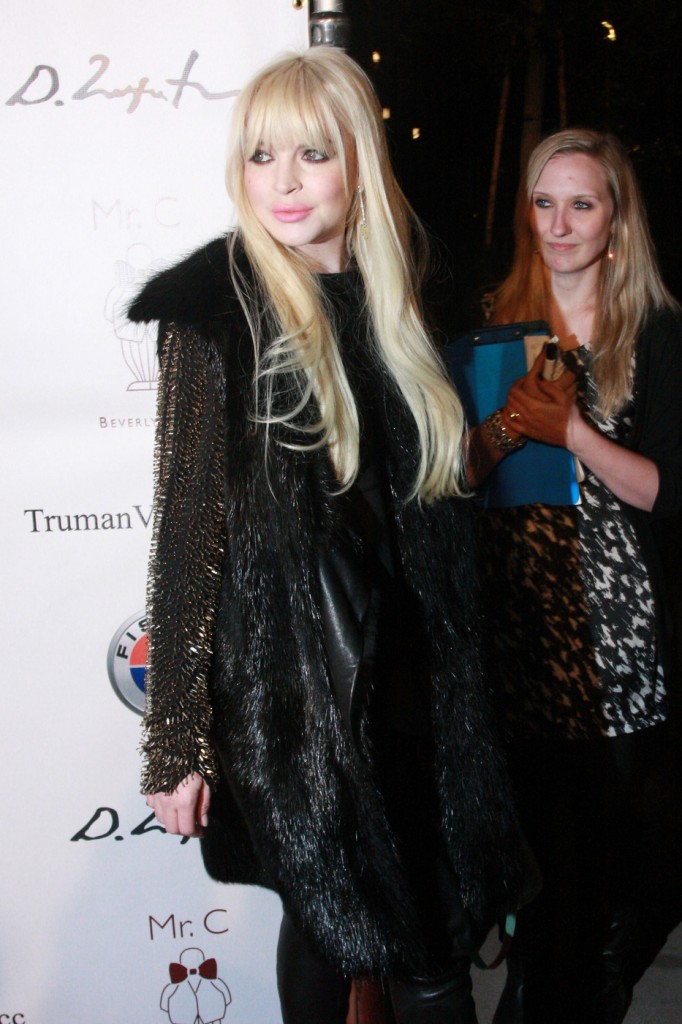 photo credit: PRPhotos, Fame Pictures, WENN.com