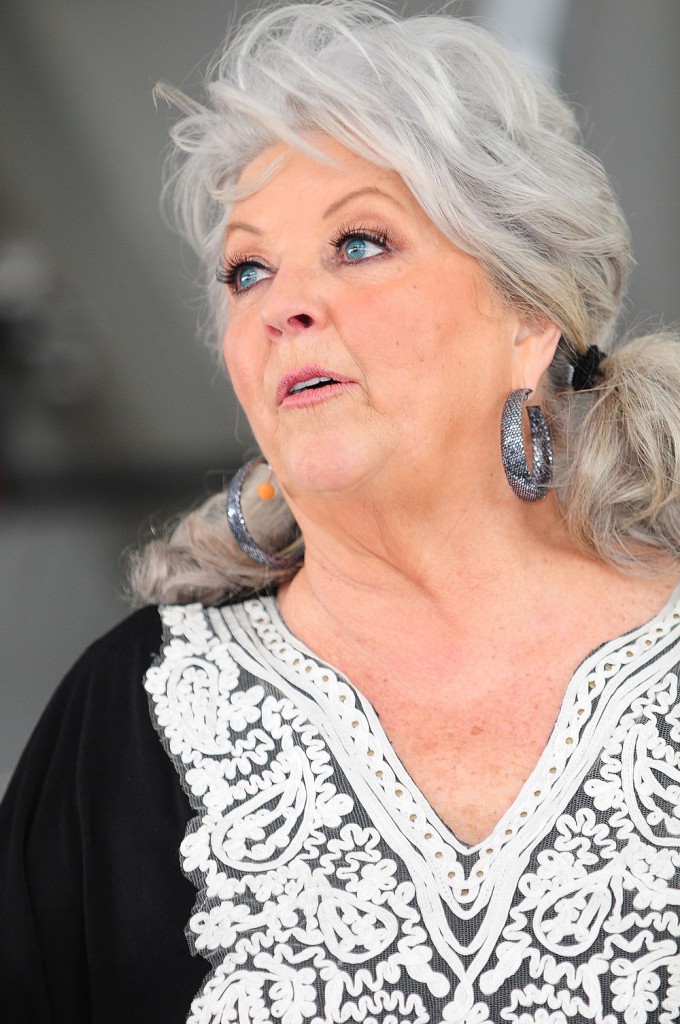 Paula Deen and her brother are being sued by the former general manager of a restuarant they owned in Savannah, Georgia for sexual harassment and hostile working conditions. The woman worked at "Uncle Bubba's Seafood and Oyster House" from 2005-2010, and claims in a lawsuit that during that time she was subjected to repeated sexual harassment from Deen's brother, Bubba Hiers. She also details the work environment that she endured, including racist conditions that were demeaning and unfair to employees under her management. Lisa Jackson, who is white, claims that black workers were forced to use a separate bathroom in the back of the establishment, and that they were also forced to enter the restaurant from the back. It's unclear how much involvement Paula Deen had with the restaurant's day to day activities, or even whether she knew that black workers were being treated this way, but the lawsuit states that she was present at some management meetings. It also tells a disturbing story of Paula using the N word as a kind of lame joke.
In one example, Jackson states that she was appointed by Deen to handle the catering and staff for Bubba's wedding in 2007, and she asked Deen what the servers should wear: "Well what I would really like is a bunch of little n***ers to wear long-sleeve white shirts, black shorts and black bow ties, you know in the Shirley Temple days, they used to tap dance around," Jackson alleges Deen told her. "Now, that would be a true Southern wedding wouldn't it? But we can't do that because the media would be on me about that."

Another alleged racist incident listed in the lawsuit: "In the presence of Ms. Jackson and Uncle Bubba's restaurant manager and a vendor, Bubba Hiers stated they should send President Obama to the oil spill in the Gulf of Mexico so he could n***er-rig it."

---

At Uncle Bubba's restaurant, African-American staff persons are required to use the back entrance for all purposes, including picking up their checks. They were prohibited from using the front entrace.

African-American staff persons at Uncle Bubba's restaurant are required to use one restroom that is in the back of the restaurant and is not the customer restroom. White staff was allowed to use the customer bathroom.

African-American staff persons stationed at the back of Uncle Bubba's restaurant are not allowed to go to the front of the restaurant.
[From Radar Online and PDF of lawsuit]
The lawsuit is available as a PDF through Radar Online. There's also more information on their website about the lawsuit. It's pretty damning, and makes Paula's brother out to be a drunken ass who regularly distributed porn in the office, and was emotionally and physically abusive to women and minorities. What's more is that women were allegedly paid less than men in lower positions than they were in the restaurant. The lawsuit might of course be exaggerated or embellished for effect, but it paints a very bleak picture of the working conditions there.
We may soon see if these complaints are limited to just one disgruntled employee or if it's true that it was really this bad. The lawyer for Lisa Jackson told Radar that they have an "enormous amount of evidence of misconduct." He admitted that he doesn't have "an army of witnesses," but added that "they're there and in due time… We do have employees who have left the Paula Deen family of business and will be testifying. But many out of fear will not come forward until we subpoena them to come forward." As for how much Paula knows about her brother's behavior, the lawyer claims that she's aware of it and hasn't put her foot down. He words the racist allegations vaguely, though. "Much of the conduct comes from Bubba, but Paula has knowledge of it and she knows the workplace is full of sexual harassment and she knows the racial discrimination that's filed in the lawsuit. And by doing nothing about it, she enables him to continue the behavior." He also adds that Paula's company finally hired an HR person in 2011 for their organization, which has over 500 employees.
Paula has reportedly dropped two dress sizes since going on a healthier diet to control her diabetes. She came under fire last month for delaying the announcement of her diabetes for three years, during which time she continued to cook and endorse unhealthy food.
Paula is shown in the purple below in October, and in black in more recent photos from February 26. She appears to have something stuck on the side of her face. The man with her is her husband, Michael Groover. Also, bonus pic of chef Robert Irvine's abs. Credit: WENN.com