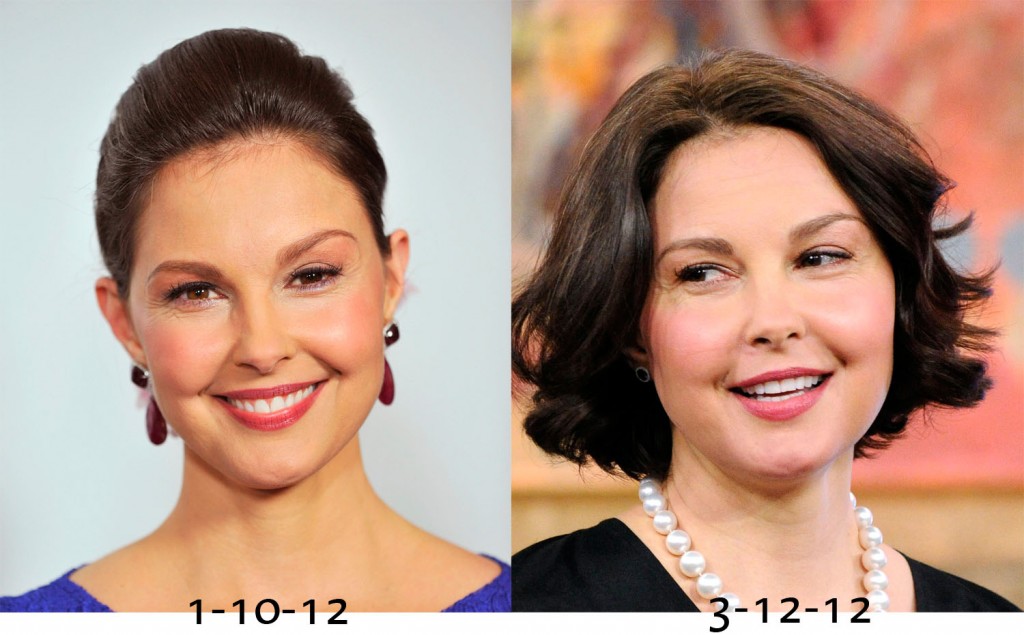 This news came out yesterday and it was e-mailed to us as a tip. We saw it, but none of us wanted to touch it for a couple of reasons. First of all, I don't really like Ashley Judd, 43. I know she seems harmless enough in movies, but the few times I've heard her speak she's sounded like a pretentious twit. Also, Ashley's face looks puffy now but it's hard to tell if it's from fillers, some other treatment like a laser peel she's having a reaction to, a medical condition, or if she simply gained a little weight. I know when I gain weight it goes straight to my face and I hate seeing pictures of myself. It's possible she just gained a little like so many of us and that it gave her a puffy face. Still, she looks way different than she used to, particularly with those chipmunk cheeks. She was also recently spotted at the airport with a red face, suggesting she'd just had a treatment of some kind. (Those photos are here) I'm inclined to believe the speculation that she's had something done. Here's a report from The Daily Mail on it:
But Ashley Judd looks a far cry from her Hollywood heyday.

The actress sparked plastic surgery rumours when she appeared on a Canadian talk show to promote her new TV series, Missing.

The 43-year-old sported a puffy 'pillow face' – the term given to women who overuse facial fillers- although she doesn't appear to have gained weight to her figure.

One asked: 'What happened to Ashley Judd's face? Another plastic surgery butcher job?'
Another said: 'It looks weirdly puffy but she doesn't appear to have gained weight.'

And one user questioned: 'Anyone else completely weirded out by Ashley Judd's new face?,' while one simply wrote that it looked 'Just a mess.'

Increasing numbers of celebrities are getting the plumped-up look, as opposed to the pinched back 'wind tunnel' results of a face-lift or the 'frozen' Botox look.

The actress joins Lindsay Lohan, Madonna and Kylie Minogue as the most obvious examples of stars whose ever youthful glow suggests they may have had fat implants in their cheeks.

Ashley, who is married to Scottish racing driver Dario Franchitti, also looked a little puffier than usual as she arrived in Toronto with her dog Buttermilk.

Her skin also looked a little red, as if she had just had a treatment of some sort.
[From The Daily Mail]
So if this was voluntary, why? I get that fillers are the new trend, and that they smooth out the fine lines. There's no way I would pay someone to make my face look fat. I'd rather just have some wrinkles. (Or get a laser peel.) Ashley is not my favorite person, but I hope this settles for her and that the effect fades over time. If it's just the result of some minor weight gain, I feel bad for pointing it out. It looks like more than that, though. It's also possible that she is taking steroids for a medical condition. Prednisone and other corticosteroids can give you a "moon face" similar to what we're seeing with Ashley.
Ashley is shown on Canadian talkshow The Marilyn Denis Show. She brought her adorable dog, Buttermilk! Buttermilk looks over it.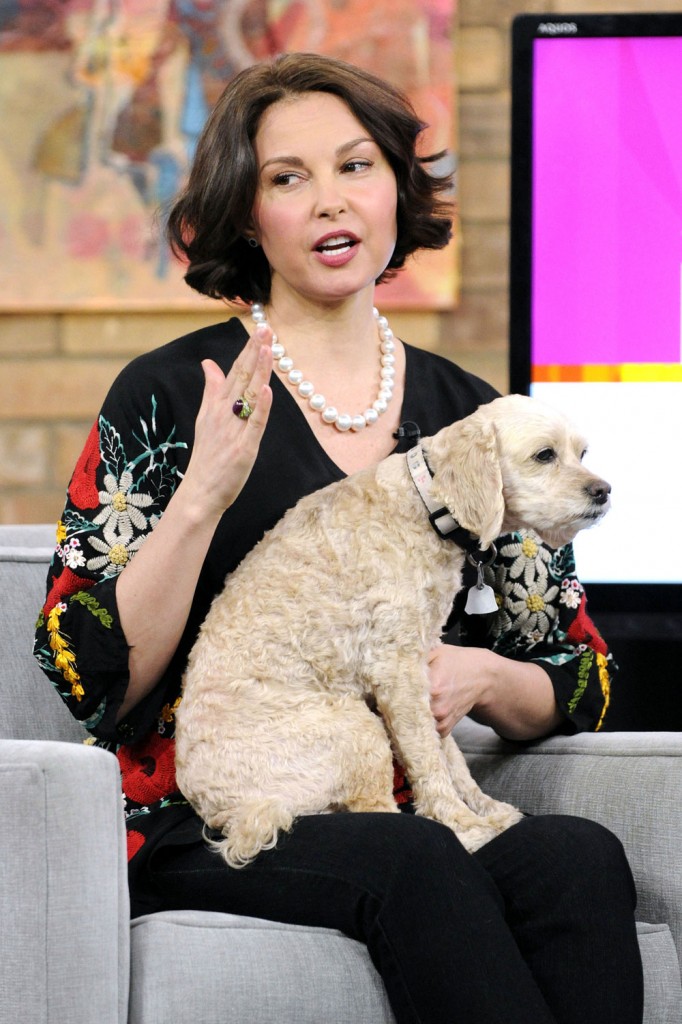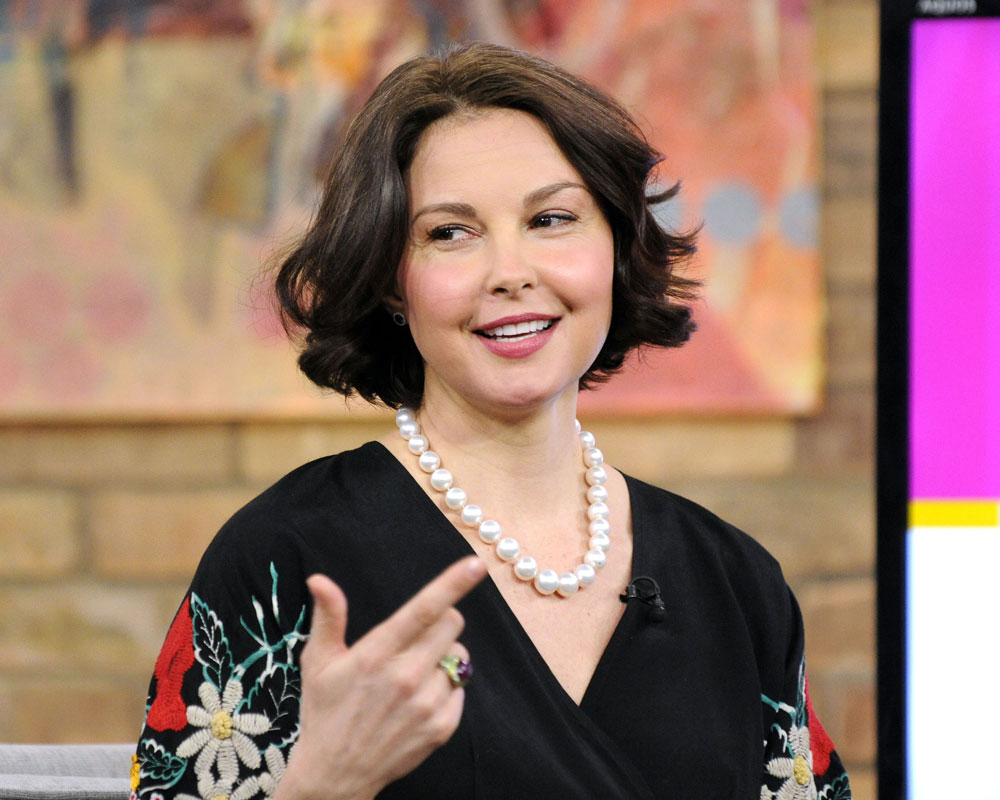 In January: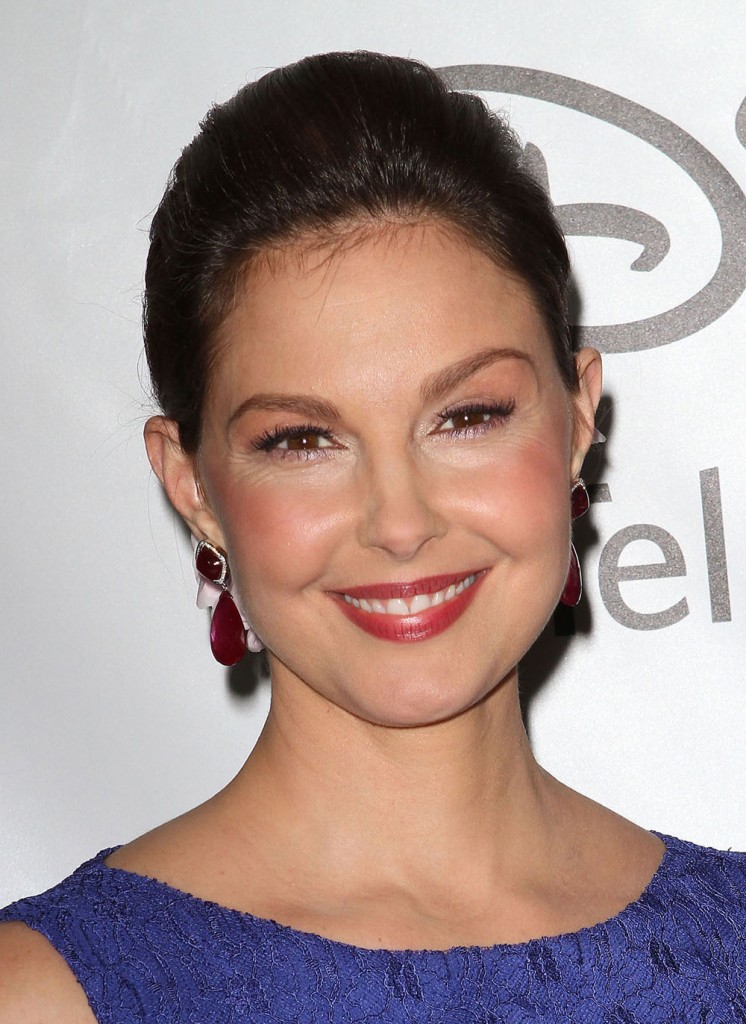 Now: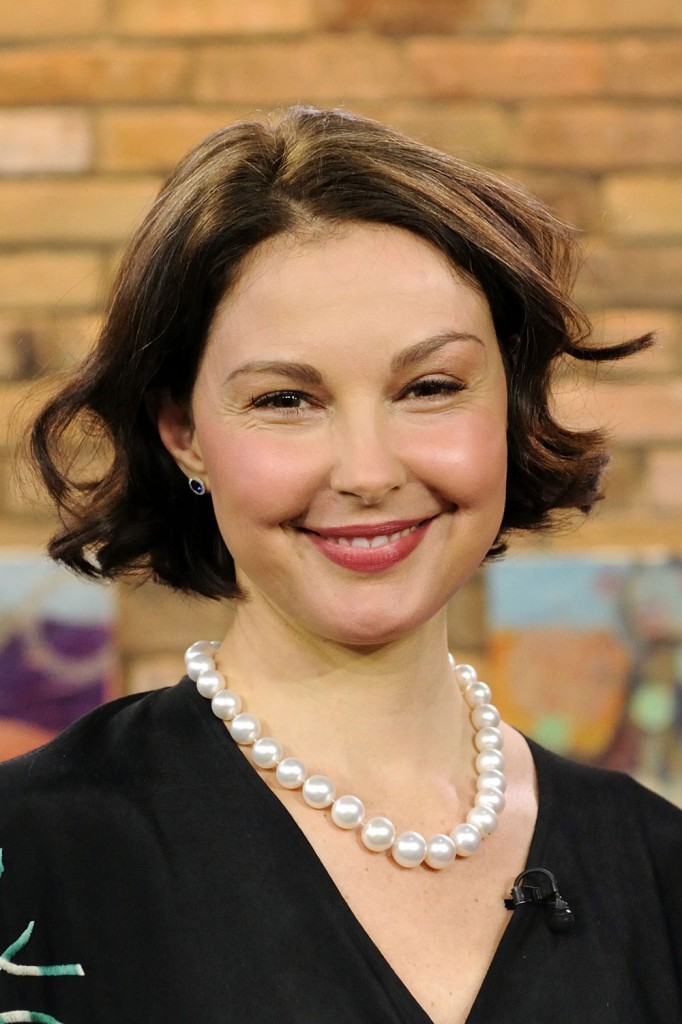 Photo credit: WENN and Fame