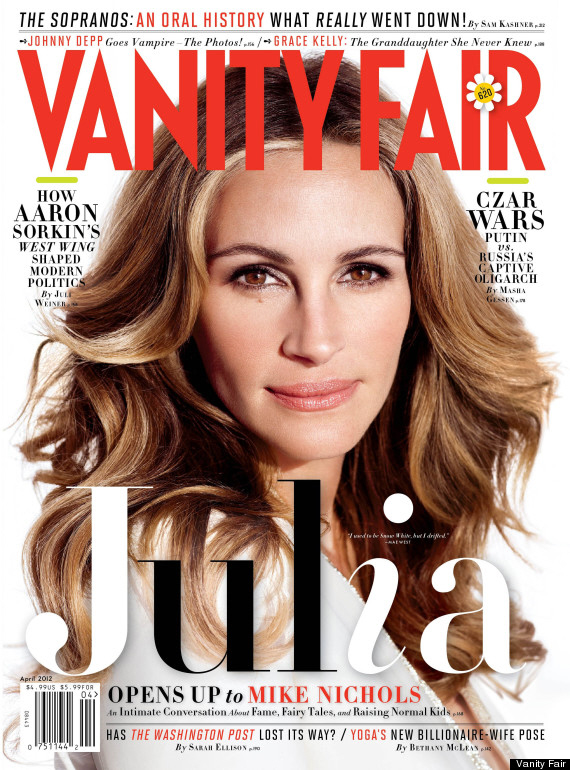 Did you guys get a chance to read the full Vanity Fair "interview" with Julia Roberts for the April issue? It sucked. Hard. We covered the first excerpts from the story here, and you can read the full cover story here at VF (but only if you have the VF app!). When I got my issue, I was kind of disgusted by what passes for a Vanity Fair cover story these days – VF is in the unique position to really do in-depth, expansive, interesting celebrity profiles of the crème de la crème of Hollywood. But instead of, oh, having Julia Roberts sit down with a talented celebrity journalist for a long-winded interview, the VF dude put Julia with her friend, director Mike Nichols, and she and Nichols just sat around for an hour, kissing each other's asses. Nichols hasn't even directed Julia in YEARS. To be fair to Julia, VF has been doing these weird, sycophantic, "let's send the celebrity's friend to fake-interview them" cover stories a lot lately – it's like they're afraid to have a real interviewer just ask a celebrity real questions.
Anyway, it seems that Julia's VF story pissed off someone else too – Mike Nichols' wife, Diane Sawyer. Diane versus Julia!!
Diane Sawyer is furious over Julia Roberts' shockingly intimate relationship with her husband, iconic director Mike Nichols. Julia flirted openly with the still-dashing 80-year-old director during a recent interview for Vanity Fair, calling Nichols a "father figure." Julia told Nichols, "You know, my father died when I was nine years old. Mike, I am so beholden to our relationship. You really are a father to me, and I'm so grateful to be in your love and good care all these years."

When Diane read that, she flipped out, revealed an insider. "Diane couldn't believe it," said the source. "She felt that Julia was really playing up to Mike, and it made her cringe. Yes, Julia and Mike have worked with each other and are friends, but they hardly have a father-daughter relationship. Diane thought Julia was really laying it on thick!"

Nichols directed Julia in "Closer" and "Charlie Wilson's War", in 2004 and 2007 respectively.

The source said: "Diane travels around the world for work, and she's away quite a bit so she guards her relationship with Mike like a hawk. She doesn't like anyone – much less Julia Roberts – trying to be overly familiar with her husband. She's fit to be tied!"
[From The Enquirer, print edition]
Now… do I believe this? Eh. I believe its essence. I believe that Julia was really pouring on the charm and yes, she was flirting with Nichols throughout the whole piece. She's JULIA!! That's who she is. She flirts with every man, married, single, gay, straight, whomever. She has to hold every man's attention. It's her "thing". Now, I think Diane Sawyer knows this about Julia. Diane and Mike Nichols are couple-friends with Julia and probably with Danny Moder too (God knows). Diane and Mike have come out to support several of Julia's projects, and I believe that everybody gets along in a work-friendly kind of way. I don't see Diane as the type of woman to be super-pissed at Julia being Julia. But I bet Diane rolled her eyes at the VF story. And I'm surprised Mike Nichols didn't roll his eyes at that "father figure" line.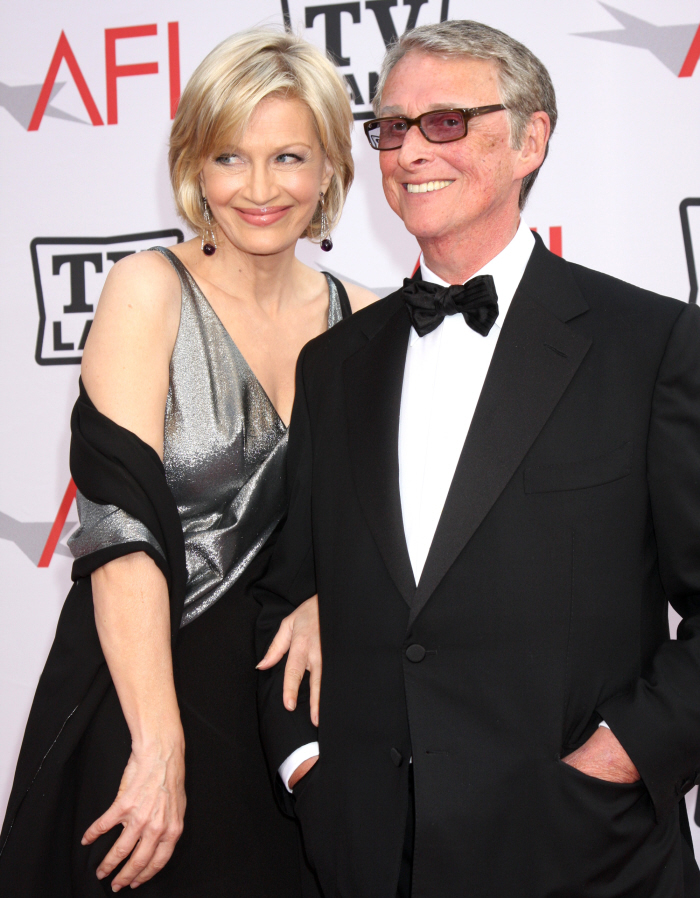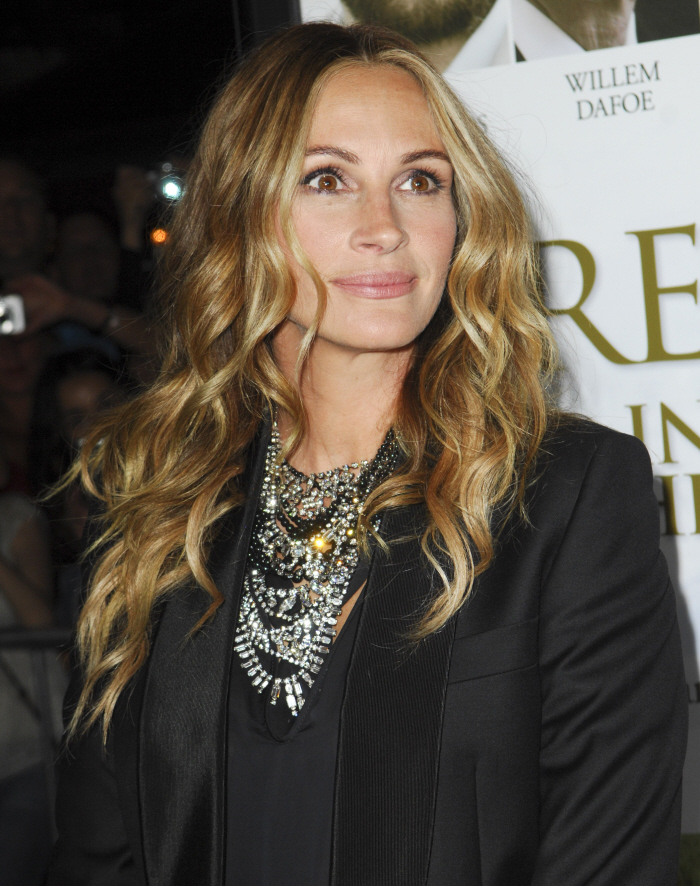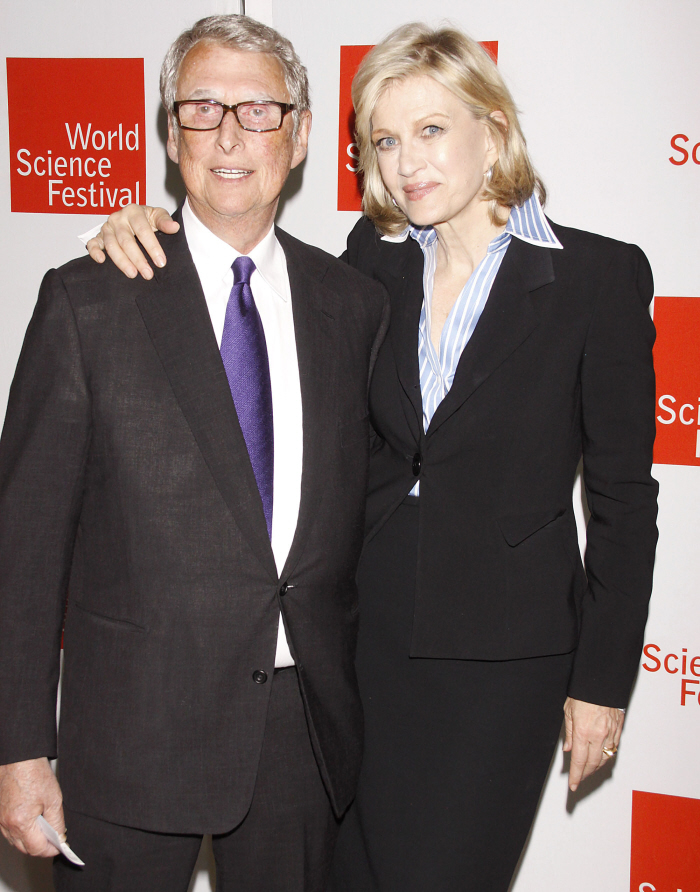 Photos courtesy of WENN, VF.