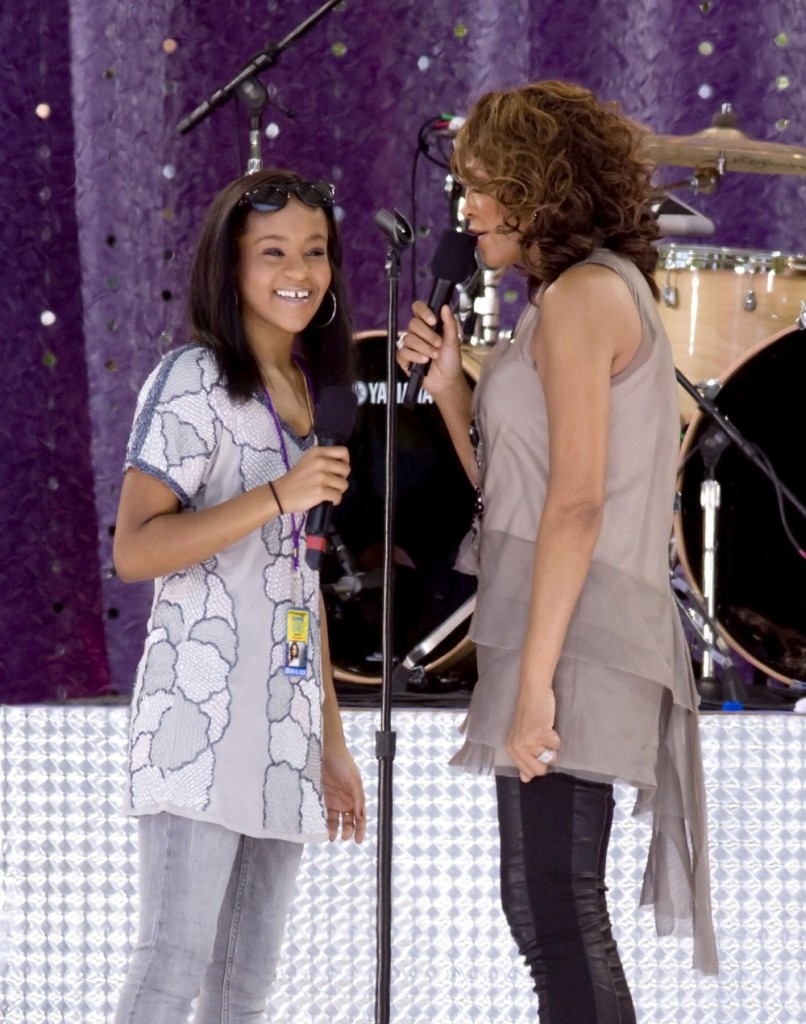 When I covered earlier details of this story yesterday, I mentioned that I have a brother and that's why this creeps me out so much. I can't imagine getting with my freaking brother in any way and I think I'd feel the same if he wasn't my biological brother. It's just – no way in hell. I talked to my brother yesterday and he was teasing me about this, which caused me to yell at him and cover my ears in horror. (Although he loves making me do that, he knows just what to say.)
So that's an intro to this follow up about 19 year-old Bobbi Kristina Brown (some of you schooled me that I should call her "Krissi" as she goes by that, so I will). Krissi doesn't consider it incestual in any way to date a dude she grew up with. Yesterday we heard that Krissi's grandmother, the late Whitney Houston's mom Cissy, was slamming Krissi's new boyfriend, 22 year-old Nick Gordon, for taking advantage of her granddaughter at a vulnerable time. Cissy also called Krissi and Nick's relationship "incestual," but Krissi of course disagrees since Nick isn't her actual brother. (Some of you mentioned the rumor that Nick is possibly Bobbi's half brother, and was Whitney's son with another man. I just hope that's in no way true.) Here's TMZ's story on this. Oh and also, Krissi has been wearing a ring on her engagement finger, so she could be engaged.
Sources close to BK tell TMZ, the 19-year-old finally 'fessed up to her close buddies … she and 22-year-old Nick Gordon are dating — ten years after Whitney unofficially adopted the boy because he was having problems at home.

TMZ broke the story … Bobbi's grandma Cissy Houston saw the video we posted — showing Bobbi and Nick holding hands and kissing on a lunch run in Atlanta this week — and told a close friend, "What [Bobbi and Nick] are doing is incestuous."

But Bobbi couldn't care less — telling friends … she doesn't give a damn about what Cissy thinks about her controversial relationship … and because Nick's not her blood brother, she definitely doesn't consider it incest.

As one source put it — Bobbi "can't please everyone, so she is going to please herself by doing what she wants to do for once."

As for the maybe engagement ring Bobbi was wearing — we're told she's been mum on what it means … but cryptically told friends, she and Nick ARE planning a trip to Vegas in the near future.
[From TMZ]
I just hope these kids aren't stupid and impulsive enough to actually get married. And if they do, they should get a DNA test first but you know that's not going to happen. At least they're there for each other at a really sad time I guess. Krissi needs support from her family.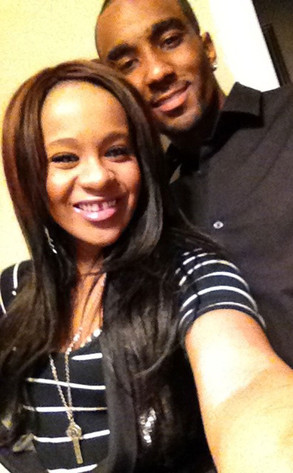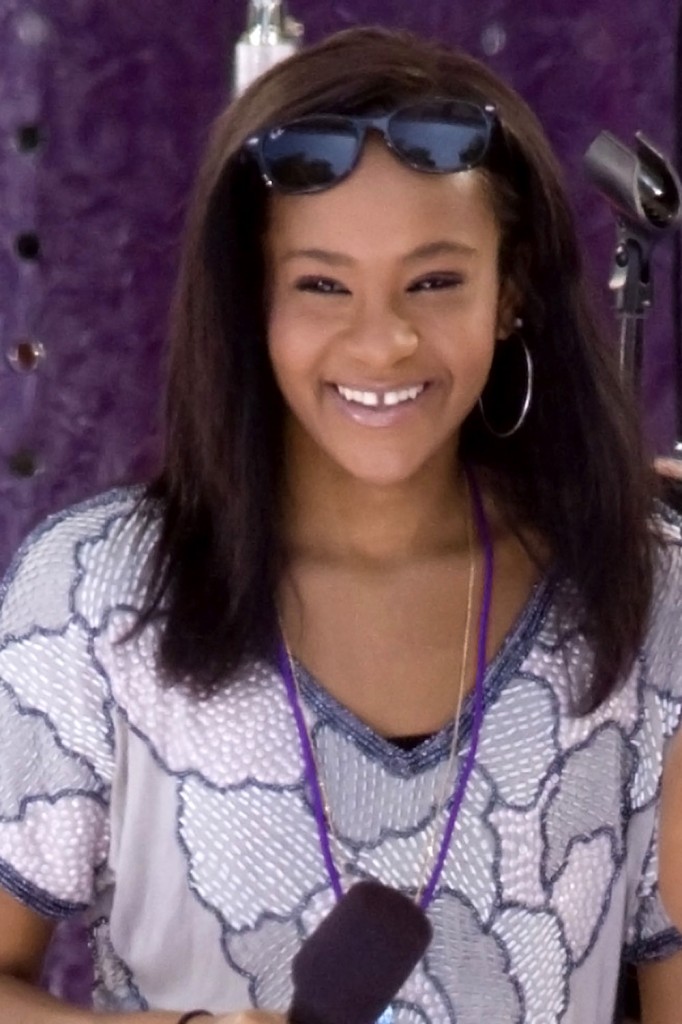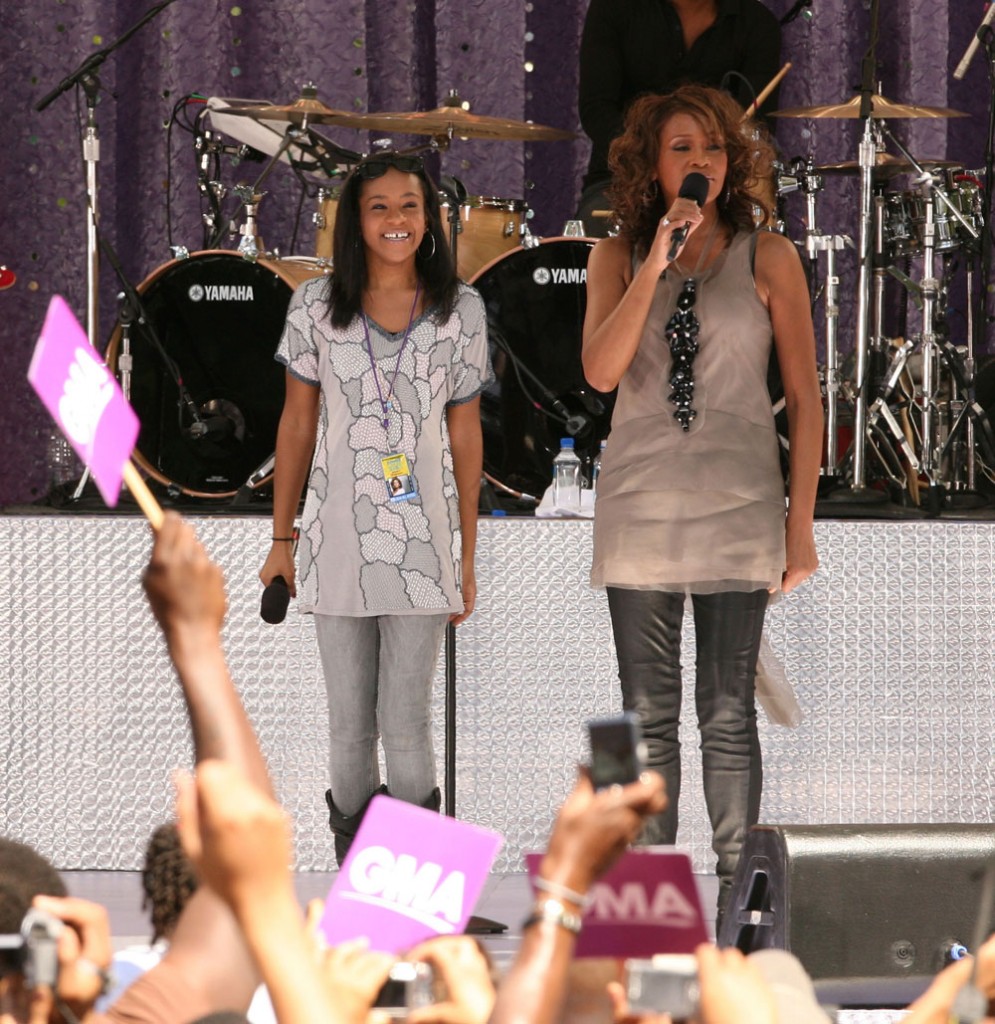 Krissi and Whitney are shown on 9-1-09. Credit: WENN.com