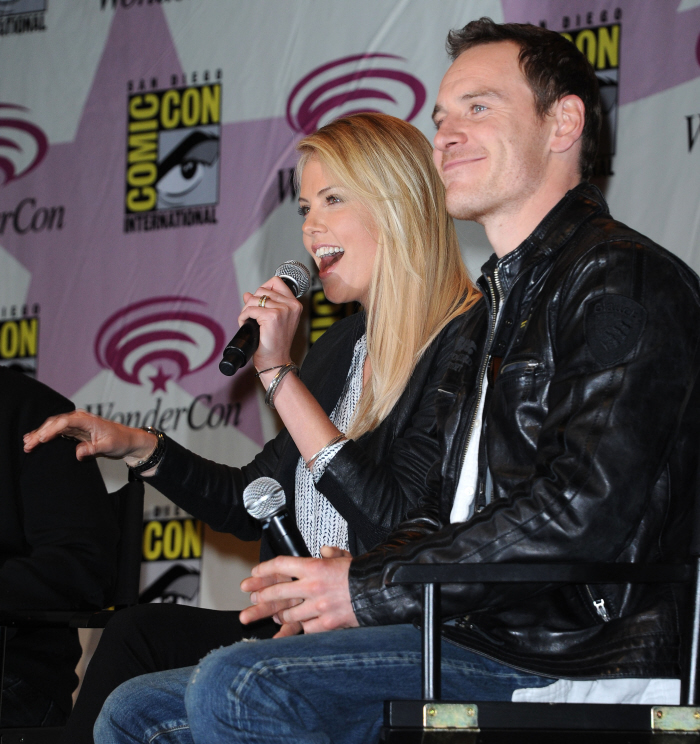 There are twenty-million new Charlize Theron photos this weekend, so you're just going to hold on and read everything, because of some of the Charlize-related stuff is very interesting. These are photos of Charlize and Michael Fassbender at WonderCon yesterday, promoting Ridley Scott's Prometheus, which is the Alien prequel-thing. Noomi Rapace and Idris Elba are also in the film, but they weren't at WonderCon to promote it. Just Fassy and Charlize, who have always seemed like they really get along. I imagine that was a fun film set, with the two of them. And don't even start with "They should get together!" Charlize is not Fassy's type. And Charlize is too busy with her new baby – and she's probably boning Alexander Skarsgard in a gay bar too. PS… Skarsgard was at WonderCon as well. So while it seems like Charlize is giving Fassy the look of love/lust, let's be real. EVERY WOMAN gives him that look.
Also: the full-length Prometheus trailer was released. OMFG. THIS LOOKS SO GOOD.
I know it's going to scare the bejesus out of me. I also know I'm going to see it on opening weekend, because of The Fassbender. He looks like he's going to be a creepy android f–k in this. Bless him.
Mmm… Fassy. Leather. His hair has grown out a bit too. And he shaved. Sigh… Nicole Beharie is a lucky bitch.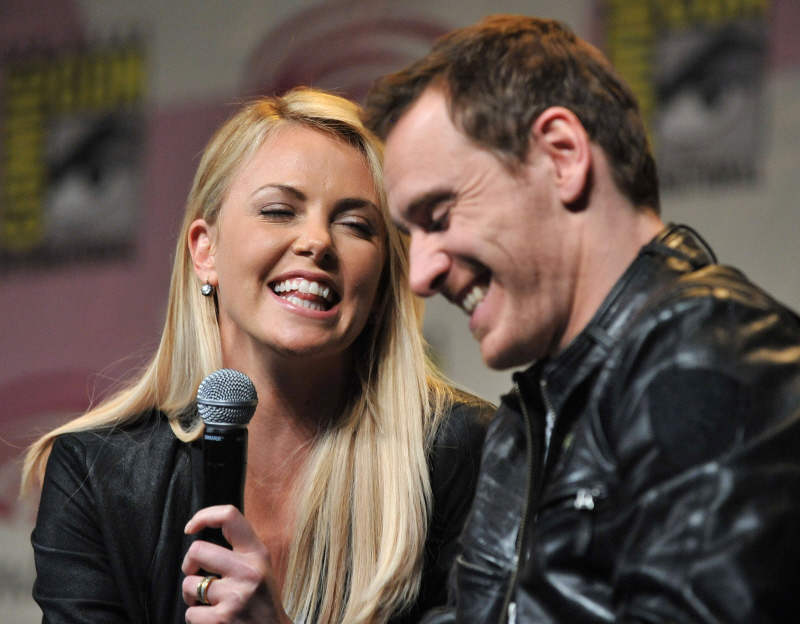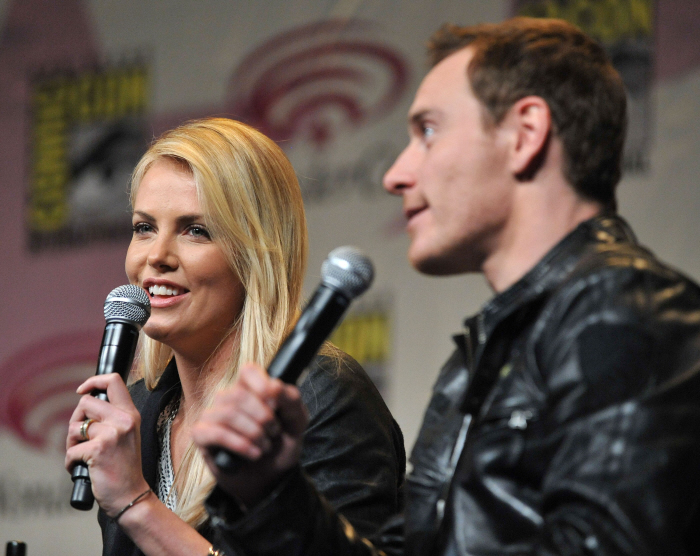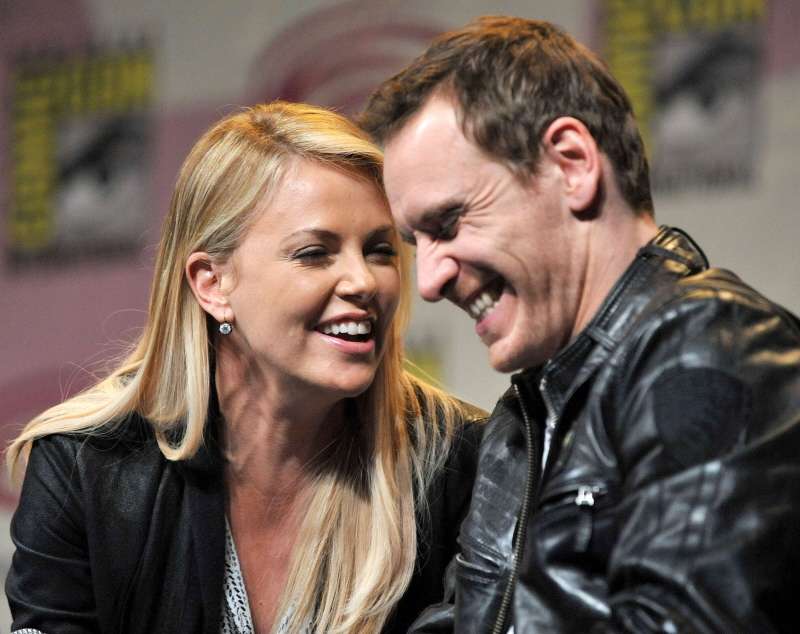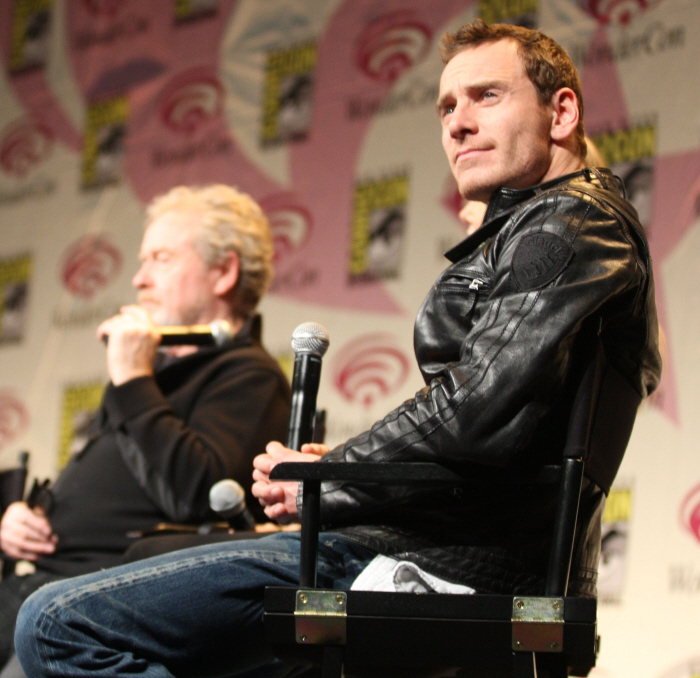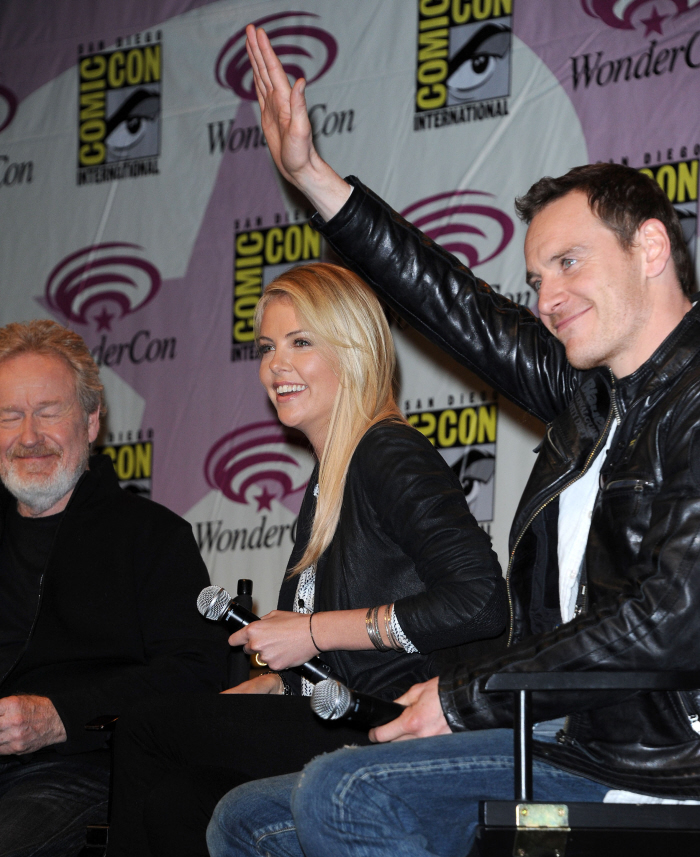 Photos courtesy of WENN.