Lady Gaga sat down with BFF Oprah Winfrey for a (pre-taped) Sunday evening interview on "Oprah's Next Chapter," which is part of Oprah's floundering OWN network (that has, interestingly enough, just cancelled Rosie's talk show after just one season). I'm always stunned to hear Gaga talk because while I realize that she's completely made of smoke and mirrors, for some reason I'm usually surprised that she sounds so banal. Let's just say that her vocabulary and manner of word usage is … lacking. Anyway, Gaga has fallen into the usual pop star trap here by discussing how much she wants to become a mother. Because that's basically the only talking point that she has yet to exploit:
On her desire to spawn: "I want kids. I want a soccer team. And I want a husband. Yeah, I do. I'm being superfluous, but I don't want to have one kid. I want a few. I want to experience that."

On encouraging her creative process: "I have a couple of things that I do. The newest thing that I do? I don't read a damn thing. No press. No television. If my mom calls and says, 'Did you hear about … ?' [Makes phone slamming motion] I don't want to hear nothing about anything that is going on in relation to music. I shut it all off. Other than this interview, Oprah, I don't intend to speak to anyone for a very long time."
[From Oprah's Next Chapter]
Oh promises, promises. Let's hope that Gaga makes good on her claim that she won't be talking to "anyone" for quite some time. While it's true that Gaga has been keeping a lower profile of late, that will only last until she has something new to promote, and then we won't be able to rid ourselves of her visage (and probably her exposed butt cheeks too) for quite some time. So let's enjoy the virtual silence while we can.
In the meantime, here's another clip for Gaga's "last interview for awhile" where Gaga waxes rhapsodic about her creativity or her craft or whatever she calls it these days.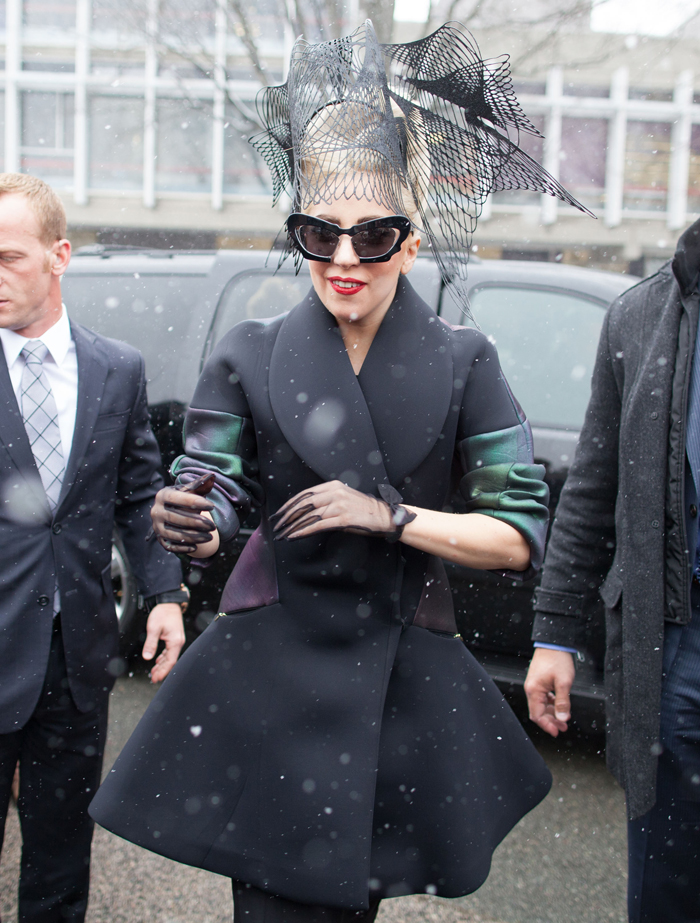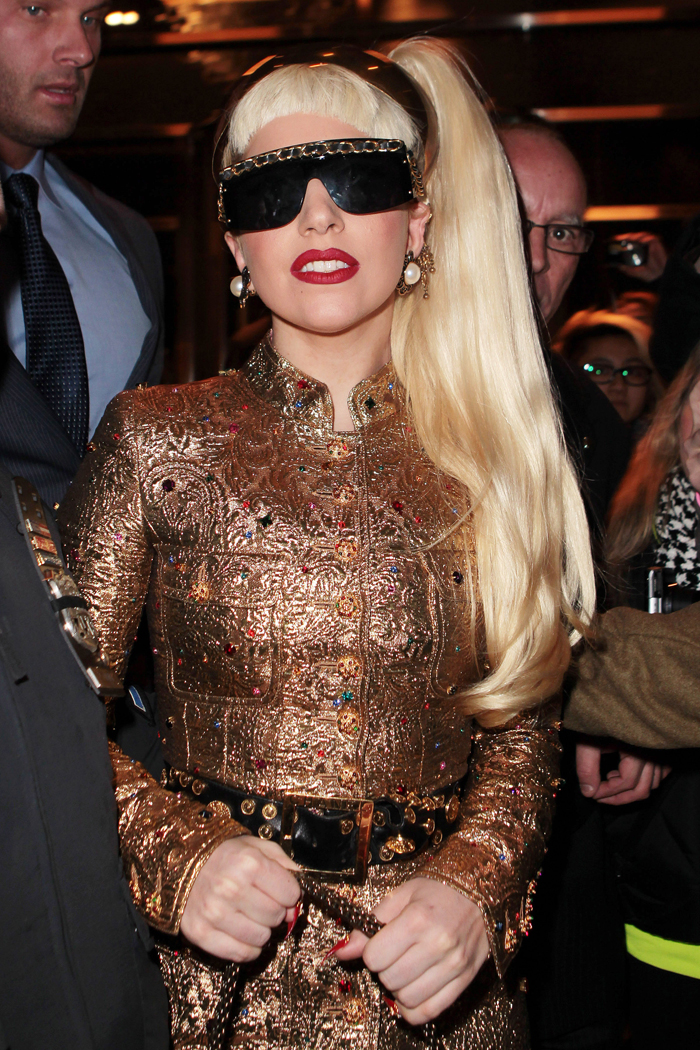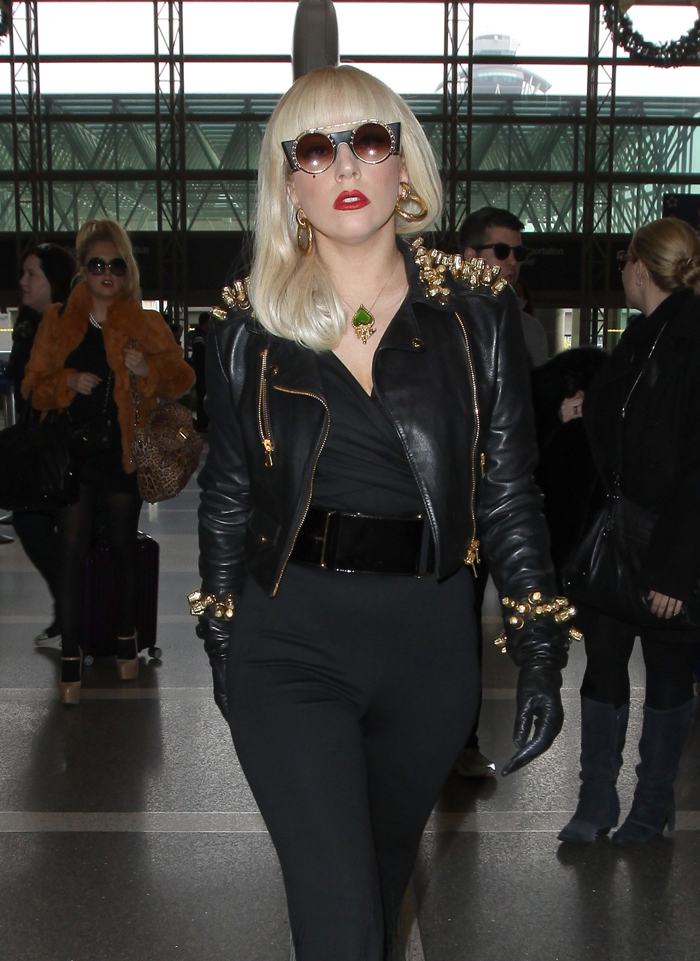 Photos courtesy of Fame/Flynet