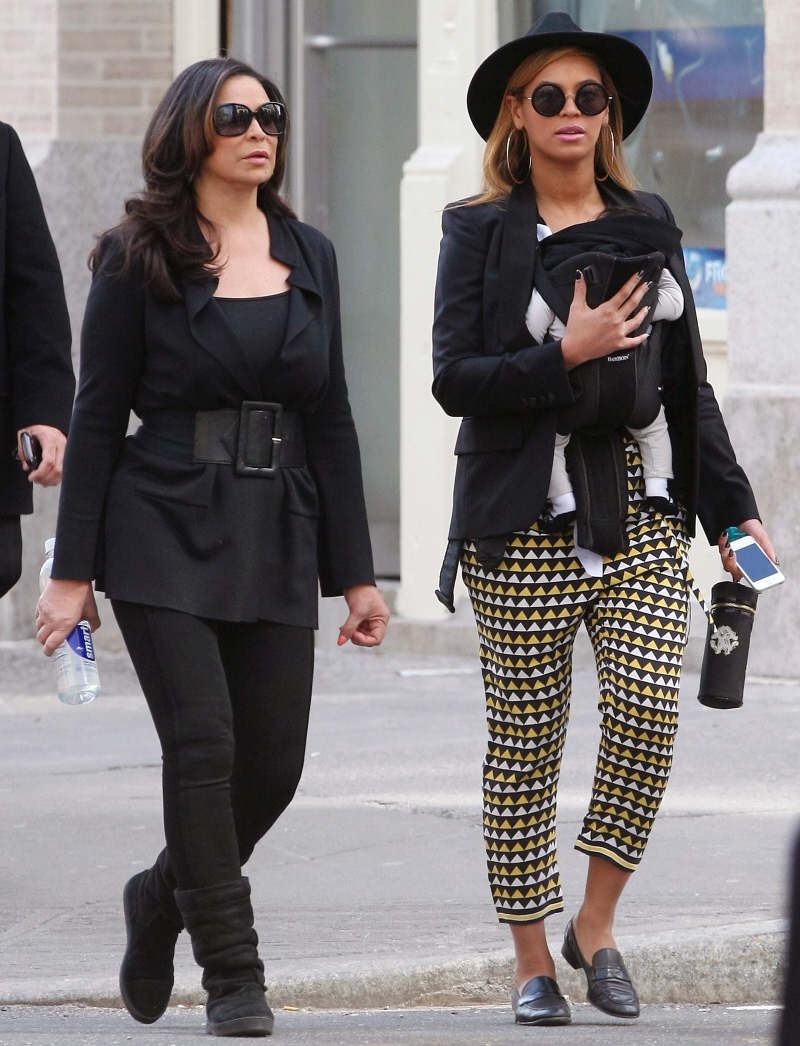 Last month, there were a slew of contradictory reports about Beyonce and her devotion to motherhood. Some sources claimed that she was enjoying the hell out of her "time off" with baby Blue Ivy. Some sources claimed Beyonce was itching to get back to work. Maybe both sides were right on – I mean, it's conceivable that Beyonce has completely enjoyed her maternity leave, but she's such a workaholic that she really doesn't know what to do with herself if she's not selling something. I'll buy that. Anyway, it was clear last month that Beyonce was already scheduled for back-to-back projects for the next two years, including working on two new albums and filming A Star is Born with Clint Eastwood (and Tom Cruise?). And now this – Page Six reports that Jay-Z is "already working on" Beyonce's "blockbuster comeback world tour." Um… not even three months after she's given birth (cough)?
Jay-Z is already working on a blockbuster comeback world tour for Beyoncé after the birth of their daughter, Blue Ivy. Sources tell us Jay has approached Live Nation about a $150million deal for Beyoncé to tour following the birth of their child in January.

Beyoncé has a joint management deal with Jay's Roc Nation and Live Nation. A source told us, "Just weeks after the birth of Blue Ivy, Jay met with Live Nation to discuss a tour for Beyoncé. He wanted a deal worth about $150 million, but they countered with a lower offer." Beyoncé had earlier hinted that she may tour again this year. Reps for Jay-Z and Beyoncé didn't get back to us. Live Nation reps declined to comment.
[From Page Six]
Would the tour be in support of her album 4? Or would they just call this a "comeback tour" and it would be just like the tour for Sasha Fierce? Look, I've always said this: I admire the hell out of Beyonce's work ethic. She works her ass off. But! I'm concerned for a lot of reasons with this stuff. A world tour is grueling. There's no need to start the hustle again so soon after becoming a mom. Bey and Jay are already insanely wealthy. And why is Jay negotiating all of this stuff for his wife? I don't know. It feels weird. I'd like to hear what Beyonce thinks about her work schedule for the next two years, because it really is starting to feel like Judy Garland in here.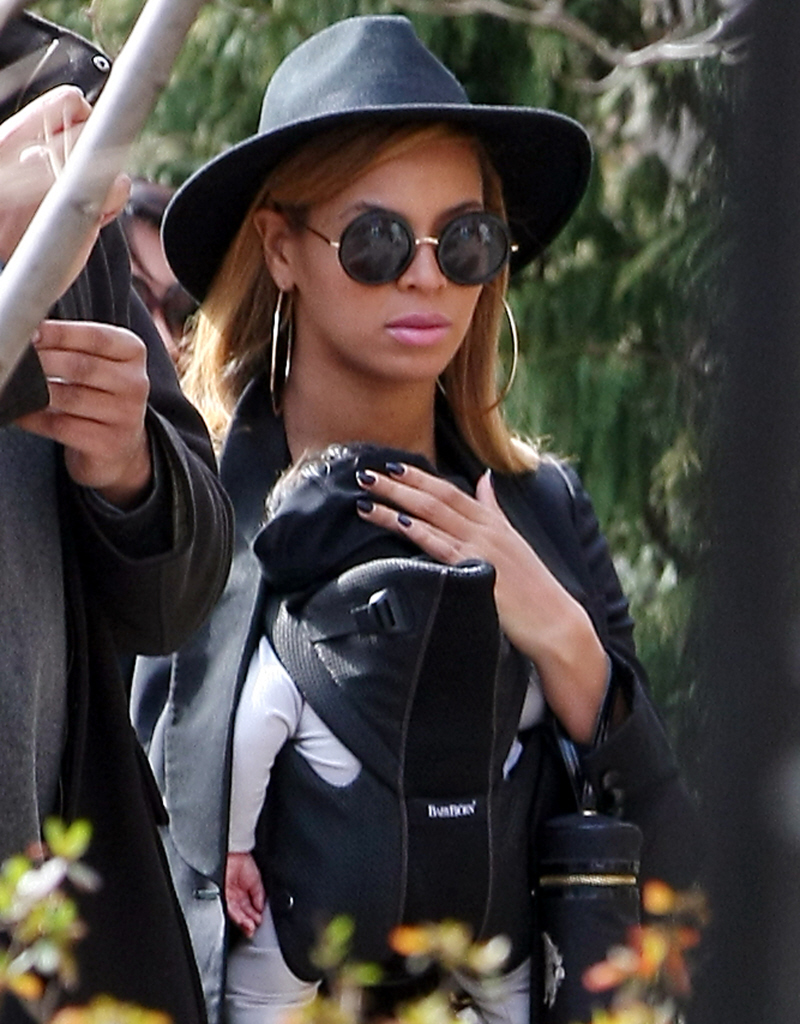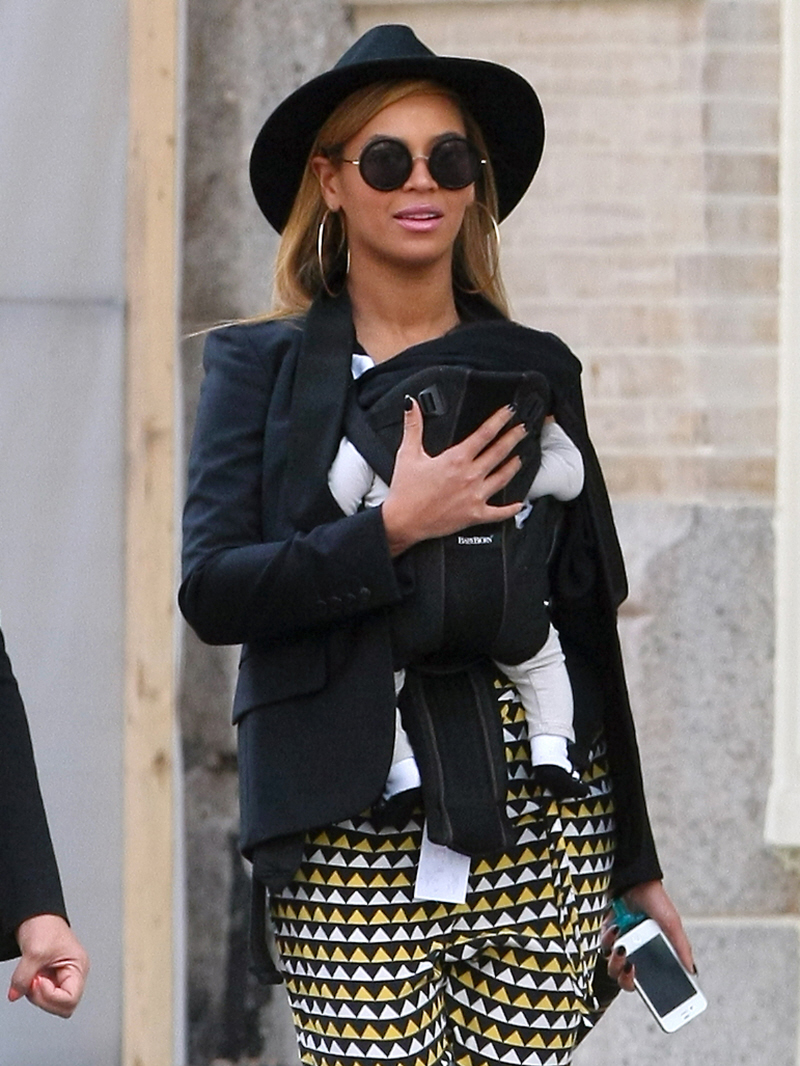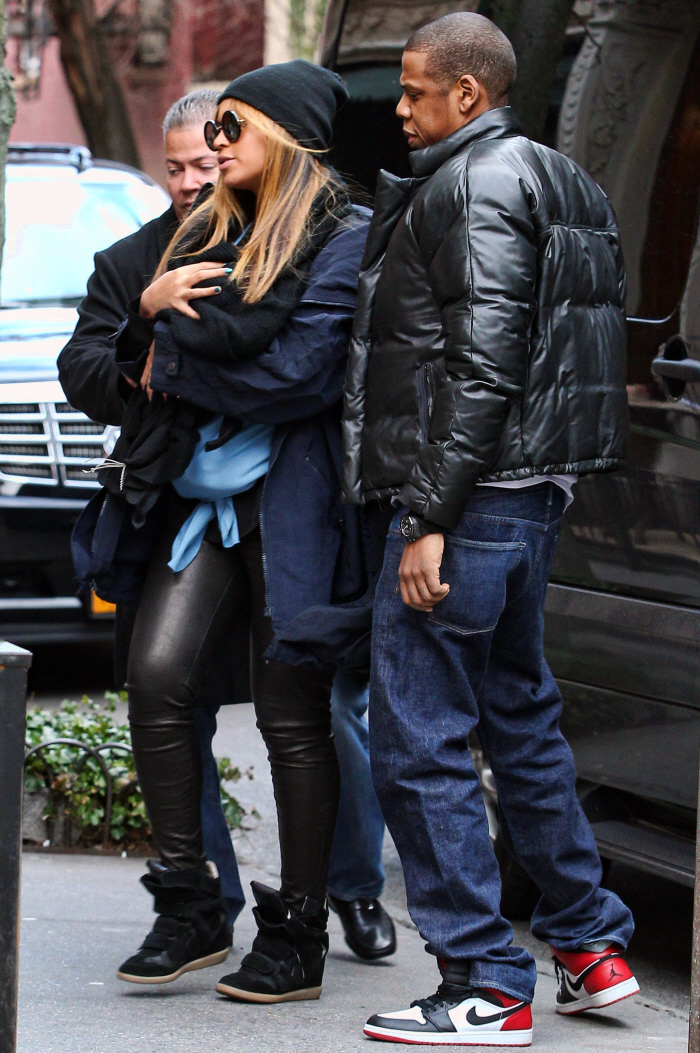 Photos courtesy of Fame/Flynet.