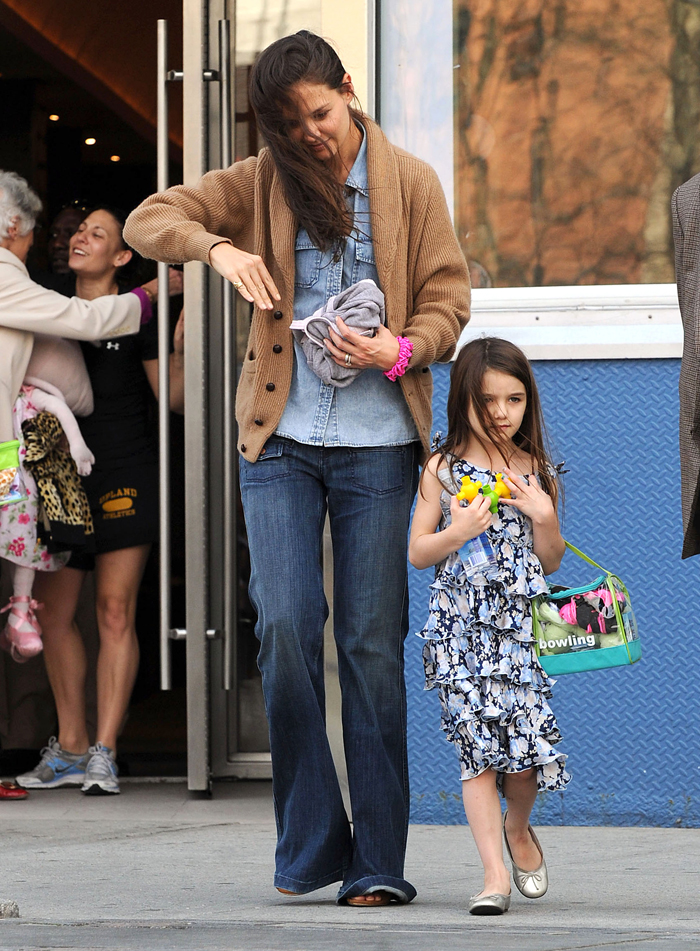 Here are many more photos of Suri Cruise (sometimes with mom Katie Holmes and at other times with her bodyguard) out and about in New York City over the past week. Before I really start in on this story, let's remember that Suri Cruise is merely a 5-year-old child; and even though I can easily admit that I feel a few sparks of envy in knowing that she'll never have to worry about money even for a split second of her life, it's not like Suri asked to be born into the level of fame and wealth within which she finds herself situated. With that sentiment out of the way, it's also necessary to acknowledge that (for reasons beyond her control) Suri is a very visible young child, and yes, she does have an early eye for fashion. So naturally, fashion houses have reportedly been clamoring to sign the youngun as a mini-ambassador of sorts. Fortunately, Tom Cruise and Katie have reportedly decided not to let Suri enter that arena at such a young age. You know what? For once, I totally agree with them (praise Xenu!):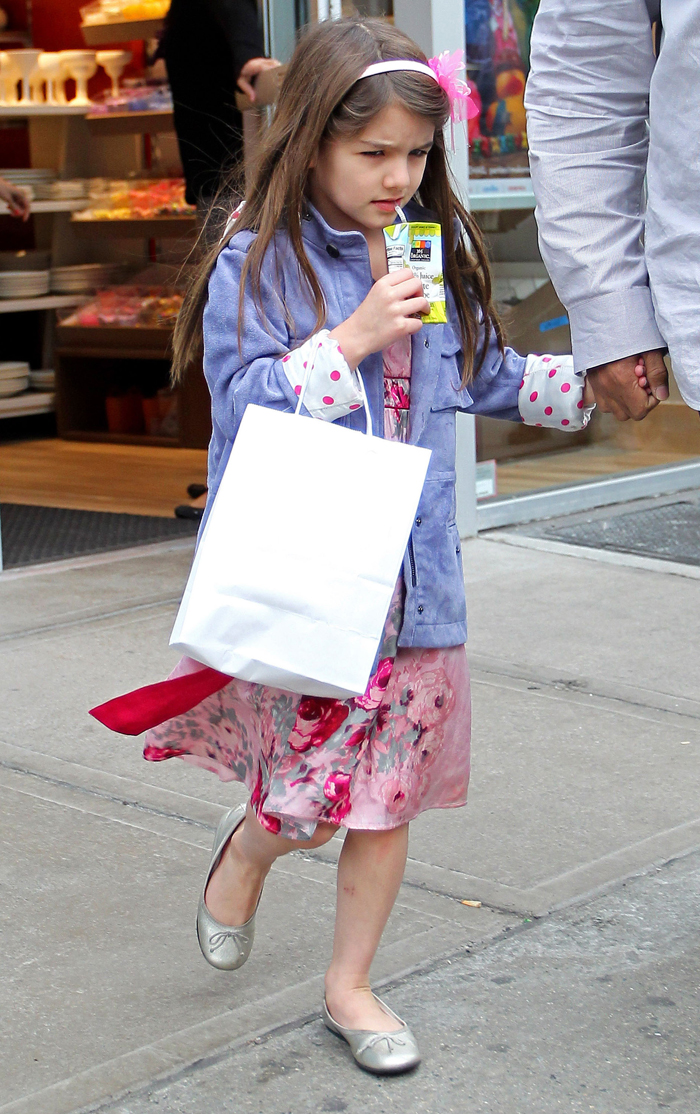 Even though Katie Holmes and Tom Cruise's little fashionista daughter has been offered a ton of fashion endorsements — deals a source in the know calls "scary big" financially — Suri Cruise's parents have either turned down or are completely ignoring the offers, at least for now.
[From Chicago Sun-Times]
I'm rather relieved on Suri's behalf that her parents recognize that Suri just needs to be a kid although I'm sure there was a certain temptation factor since most parents feel like their child is the most special being to walk the earth (shush, I know mine is). Of course, one can't blame the fashion industry for trying to grab ahold of Suri because she'd certainly be a very valuable asset for any children's clothing line. But Tom and Katie are doing the right thing here, no doubt.
Although I must admit to getting a slight giggle at the thought of Suri's (hopefully way in the future) eventual fashion label — if only because you know she'll have one someday, and it'll be leagues ahead of the busted Holmes & Yang line.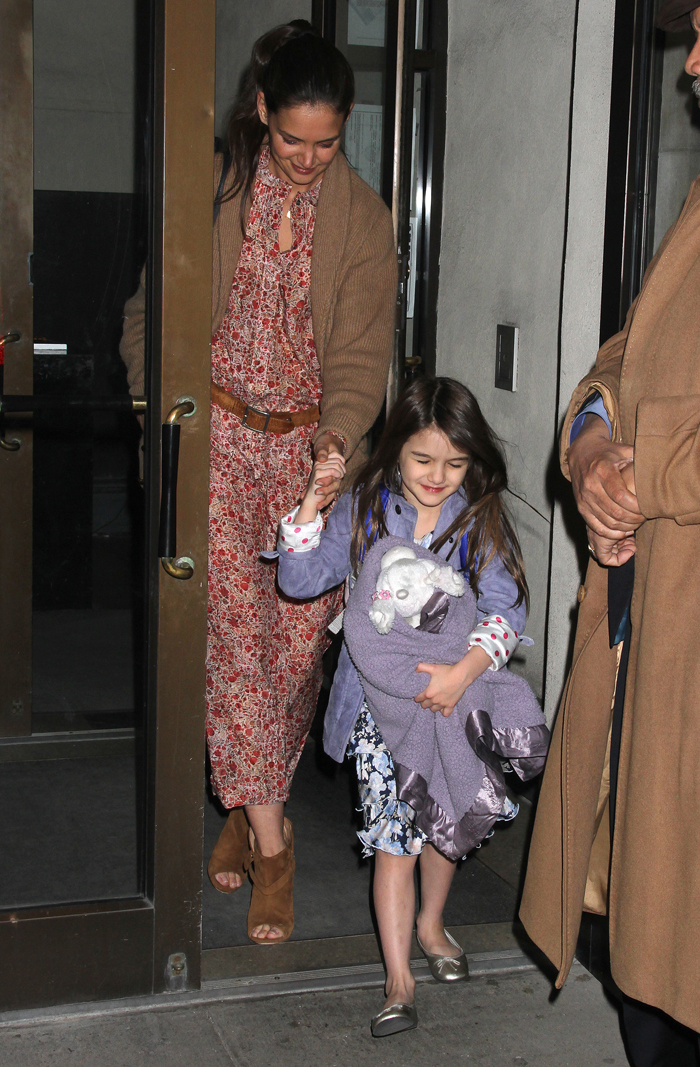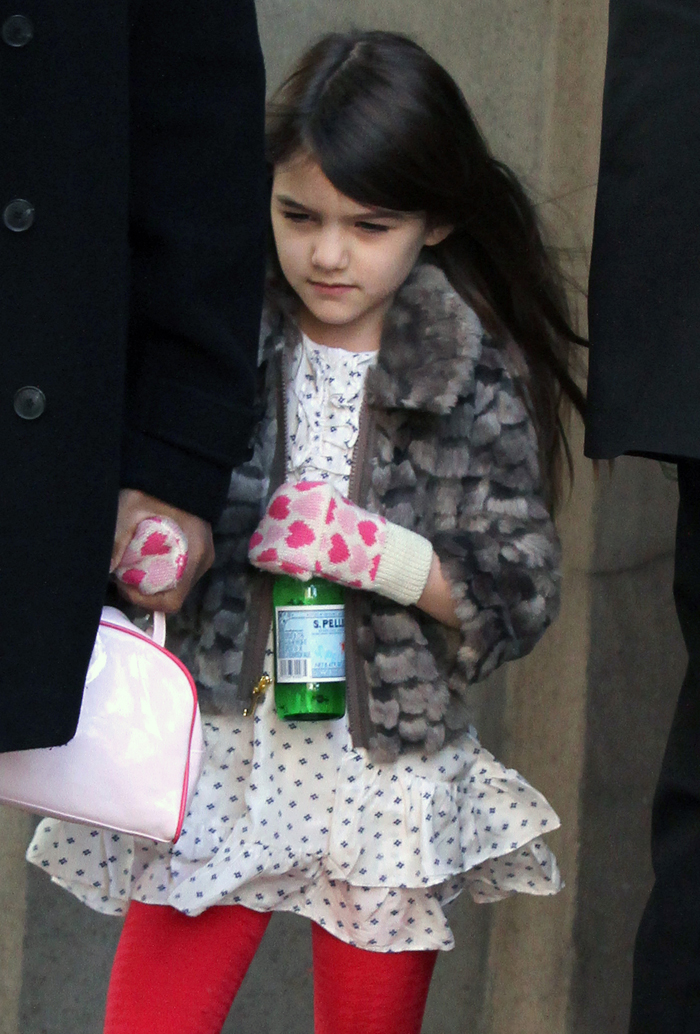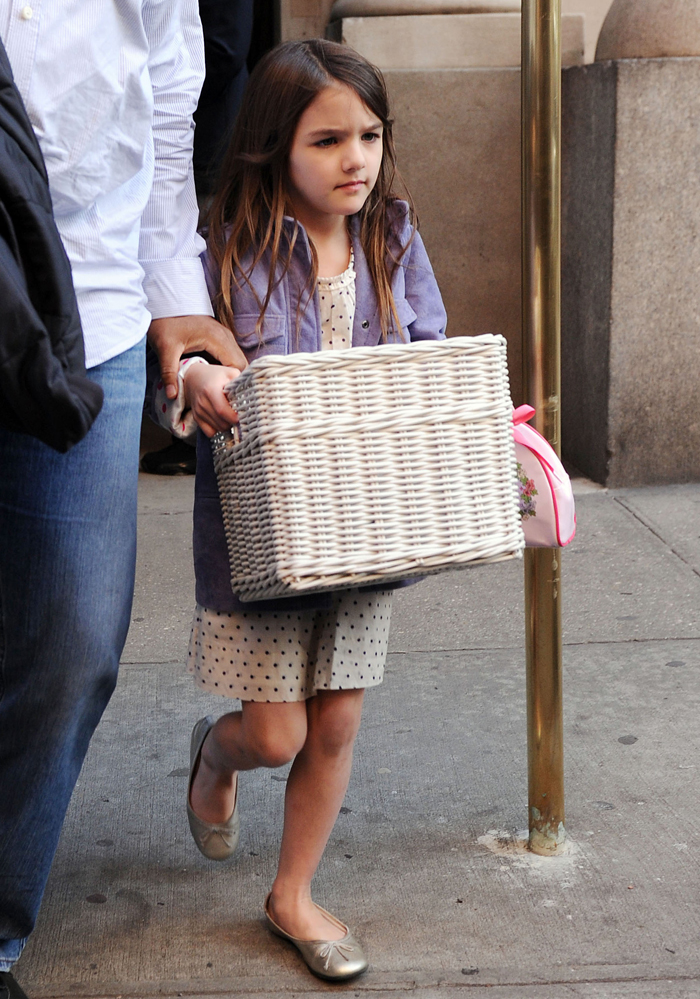 Photos courtesy of Fame/Flynet