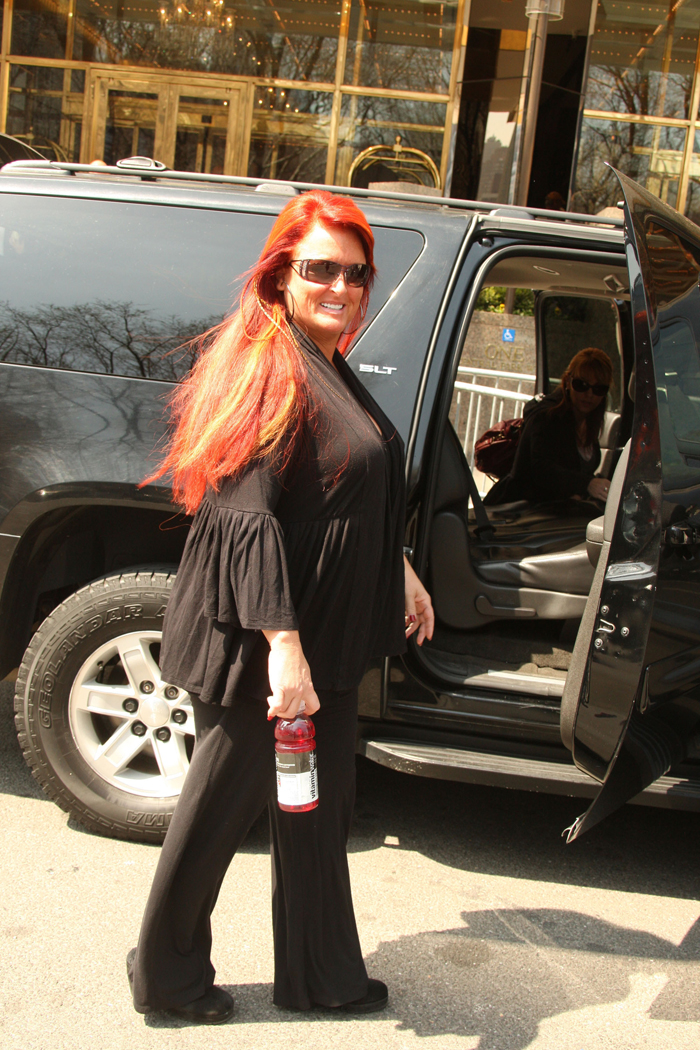 Oprah Winfrey's OWN network has been flailing for quite some time, and after Rosie O'Donnell was supposed to be the big rainmaker and savior for all concerned, extremely poor ratings resulted in Oprah's cancellation of Rosie's show, which launched a major bitchfight for the ages. This week's issue of The Enquirer has a story about Oprah scrambling to find a replacement for Rosie. Reportedly, O has formally extended an offer to Wynonna Judd as a talk show host. In response, Wynonna has told Oprah to shove it somewhere not-so-nice: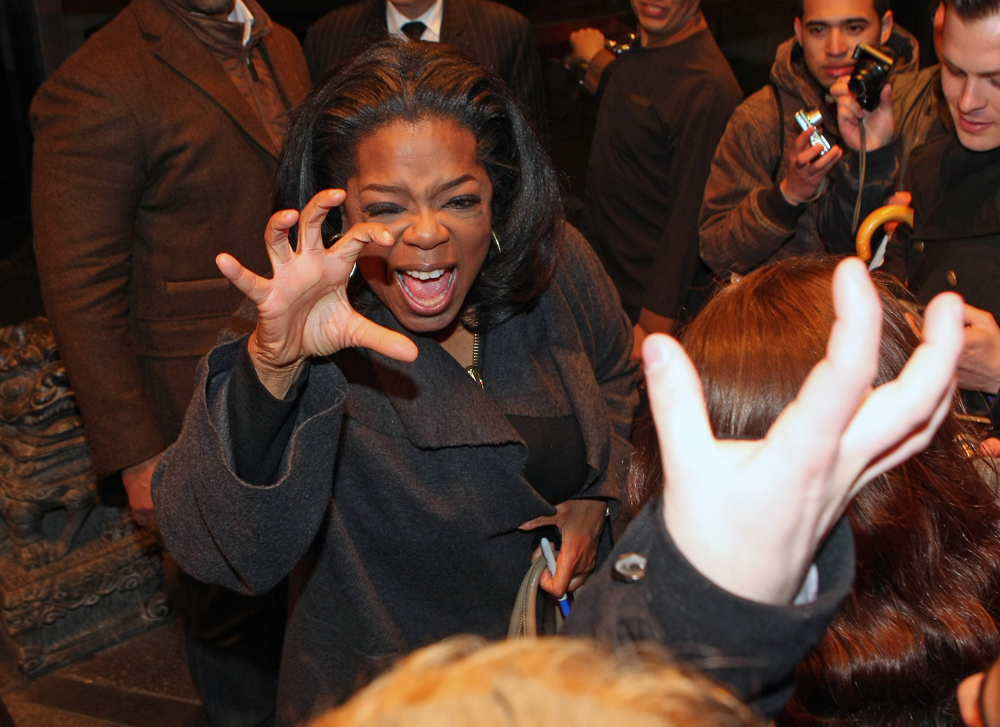 How do you like them apples, Oprah? Wynonna Judd has snubbed Oprah Winfrey's offer of a talk show and The ENQUIRER learned why.

The country superstar is still ticked at the TV titan for promising her the same gig on her network last year, and handing it to Rosie O'Donnell instead, sources say.

"Wynonna simply gave Oprah a taste of her own medicine, and Oprah didn't like it!" said the insider. "Oprah, on the other hand, feels that Wynonna is an ingrate after she gave her and her mom Naomi a big break."

Last April and May, Oprah's network, OWN, aired the six-part reality series "The Judds," which followed the mother-daughter duo on their reunion concert tour. During the series, the two shared never-before revealed secrets with each other, including the fact that both had been molested as children.

"Oprah loved the show," said the insider. "But she was most impressed with Wynonna, and started discussions with Wy about hosting her own talk show! Wynonna was thrilled and started putting her own music projects on hold. Then Rosie agreed to do a talk show for OWN, and Oprah quickly forgot about Wynonna — who was crushed."

Oprah just canceled Rosie's flop of a show, but now it's Oprah's turn to be rejected.

"Wynonna told Oprah she's too busy right now planning her wedding to drummer 'Cactus' Moser to consider doing a talk show," said the network insider. "Wynonna doesn't feel that she owes Oprah a thing. In fact, she's insulted that Oprah turned to her only after Rosie flopped."
[From Enquirer, print edition, April 9, 2012]
This is a wise move on Wynonna's part because a signed contract would virtually guarantee standing un-Photoshopped next to a miraculously svelte Oprah on an upcoming issue of O! Magazine. And who really needs that sort of treatment anyway? No one — because it was the one moment in history that I've ever felt sorry for Rosie O'Donnell.
Speaking of Rosie, this week's issue of In Touch has an article about Rosie attempting to bury (at least) half the hatchet by inviting Oprah to her 50th birthday party at Chicago's Studio Paris. Naturally, Oprah didn't show, but Mike Tyson did. It's such a crazy world.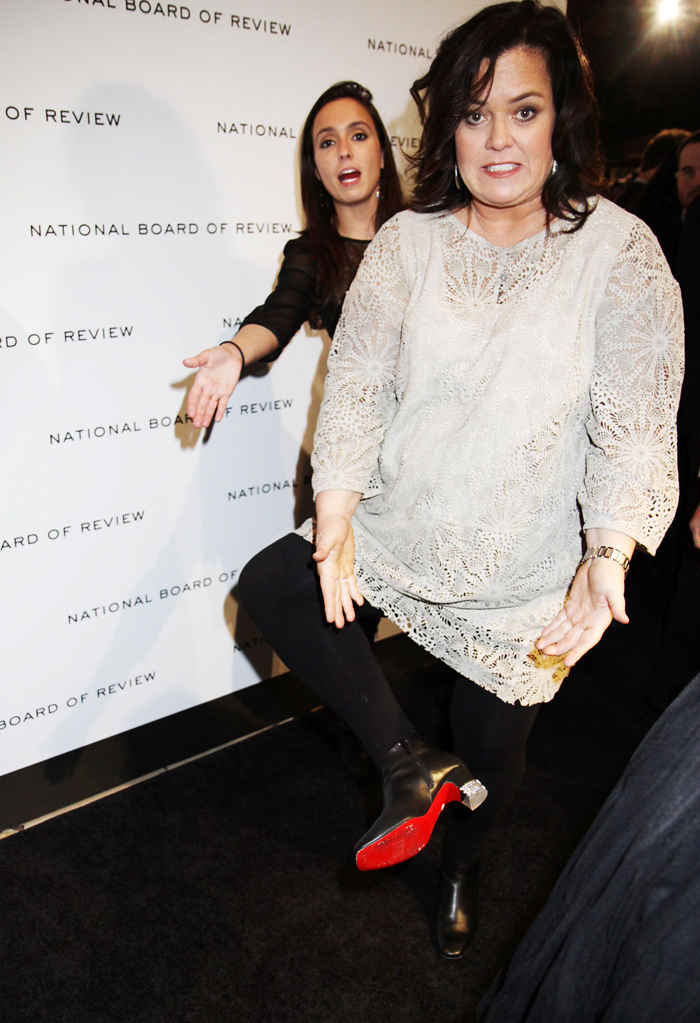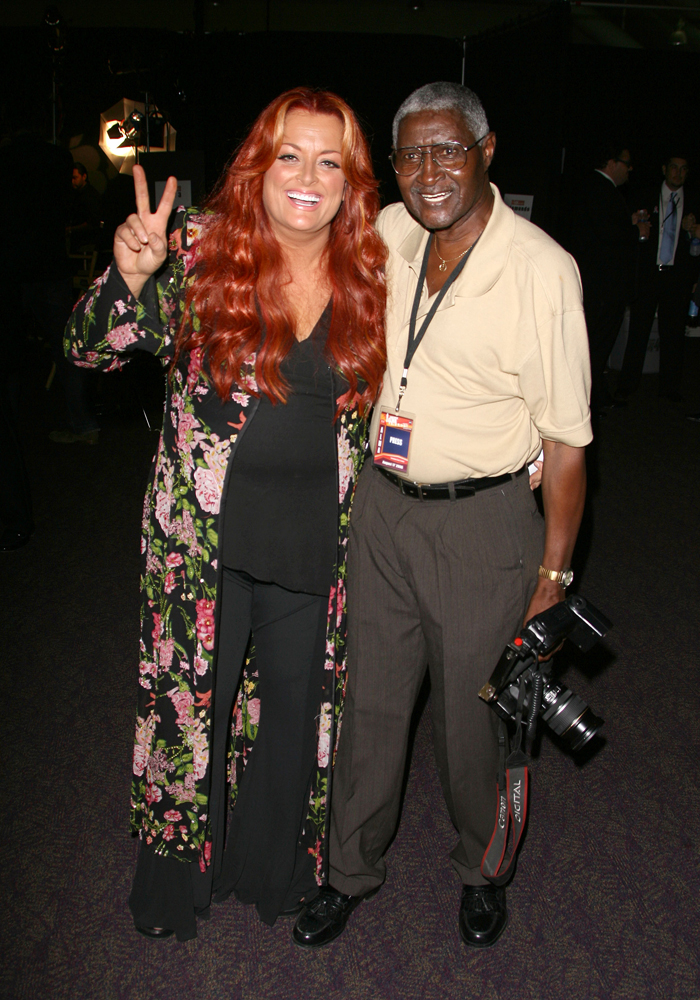 Photos courtesy of Fame/Flynet and WENN