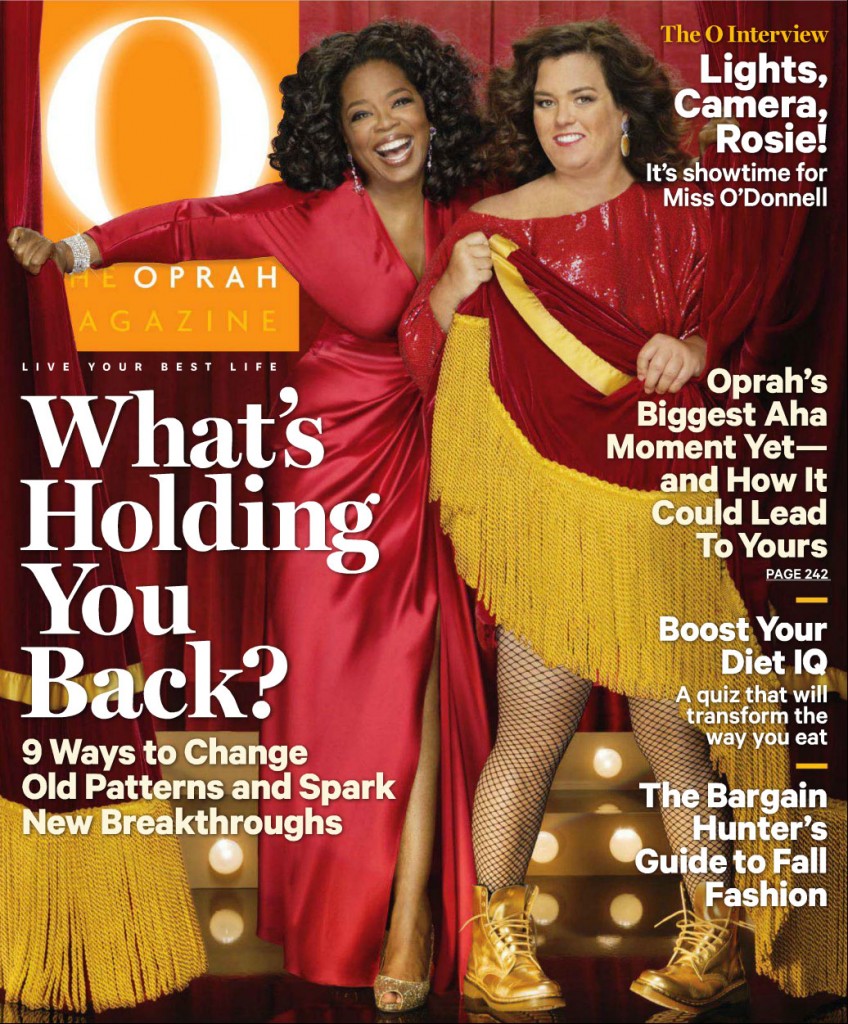 Back when we covered Rosie O'Donnell's joint O cover with The Mighty O (because no one can be on Oprah's magazine without Oprah standing right there looking like she's calling the shots), I mentioned that the contrast between Rosie and Oprah was noticeable and comical. Rosie was dorky in a pose that looked like she was a child lifting up her skirt (it was a stage curtain) while standing awkwardly in some combat boots. Oprah was behind her looking incredibly glamorous in an evening gown, like she was so much more elegant than Rosie could ever be. Well Oprah was also a lot thinner looking than Rosie, and supposedly that peeved Rosie off since it's not the case at all in real life. It looks like the Photoshop grunts who work for Oprah are only allowed to thinify Oprah, not the occasional minions she permits to share the cover with her. Rosie wondered why she looked so fat in comparison.
Rosie O'Donnell is furious over the October cover of "O" magazine she shares with Oprah Winfrey – she feels she was used as a prop to make her new TV boss look skinny.

The Emmy winner "believes Oprah resorted to trick photography" to alter the picture so she looks thin, but didn't use the same manipulation for Rosie, an insider told The Enquirer…

"Rosie is upset because she worked hard to make herself look good and get back into shape for 'The Rosie Show,'" said the insider. "And this cover just makes her look terrible – especially standing next to Oprah, who is clearly slimmed down through the miracle of computer technology.

"In reality, Oprah has at least 30 pounds on Rosie!"

[Oprahs] O covers had removed her flabby belly, double chin, refined her nose and slimmed down her body to make her appear at least 50 pounds trimmer. They even retouched her feet to make them look like those of a foot model while her real feet look almost deformed with crooked bunion toes!
[From The National Enquirer, print edition, October 3, 2011]
I love how The Enquirer calls out Oprah on her hammer toes! That's so funny. Well Rosie has a new thin girlfriend, so if she's worried about looking heavy next to someone she's about to deal with that on a daily basis. I kind of love it when Oprah gets called on her egotism though. She sees herself as a benevolent deity sent here to rescue us from the daily grind, and it's clear that type of delusion extends to her personal appearance too.
Oh and check out the image they used for the inside of the magazine. Rosie in a bunch of TVs with Oprah presiding over her.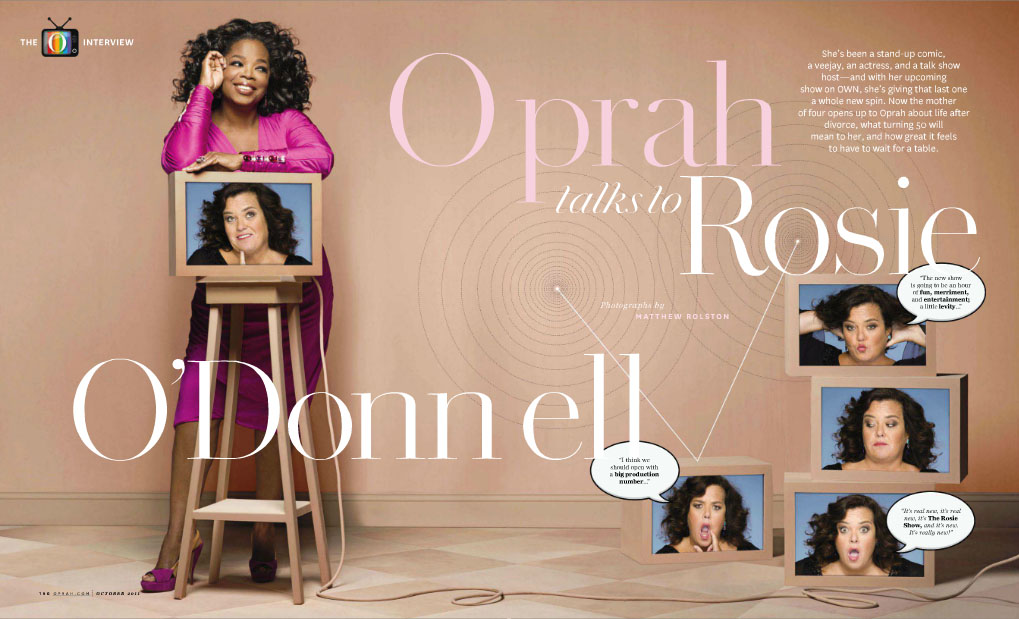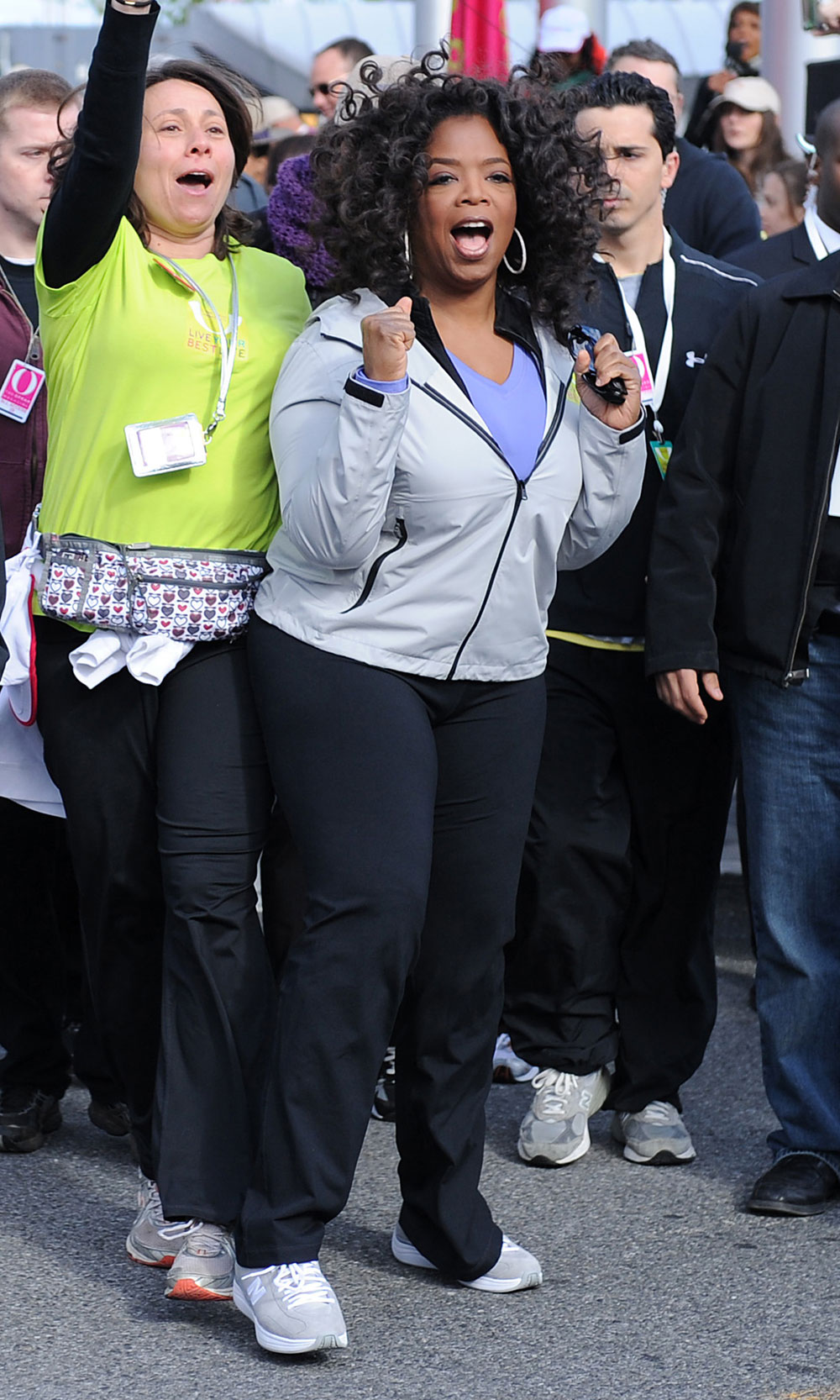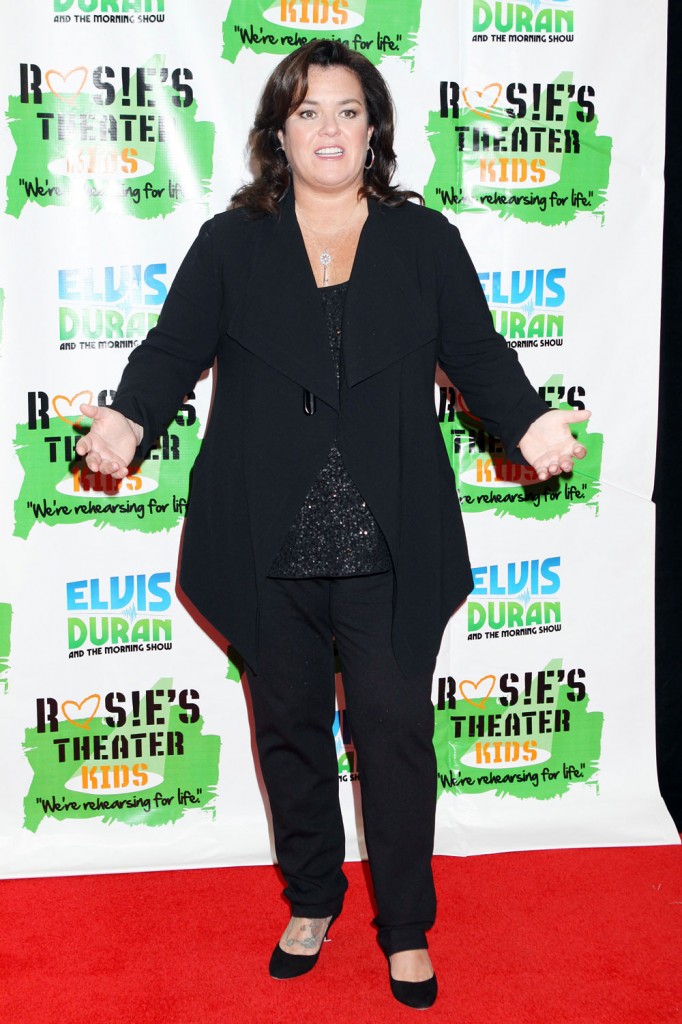 photo credit: Fame and O Magazine