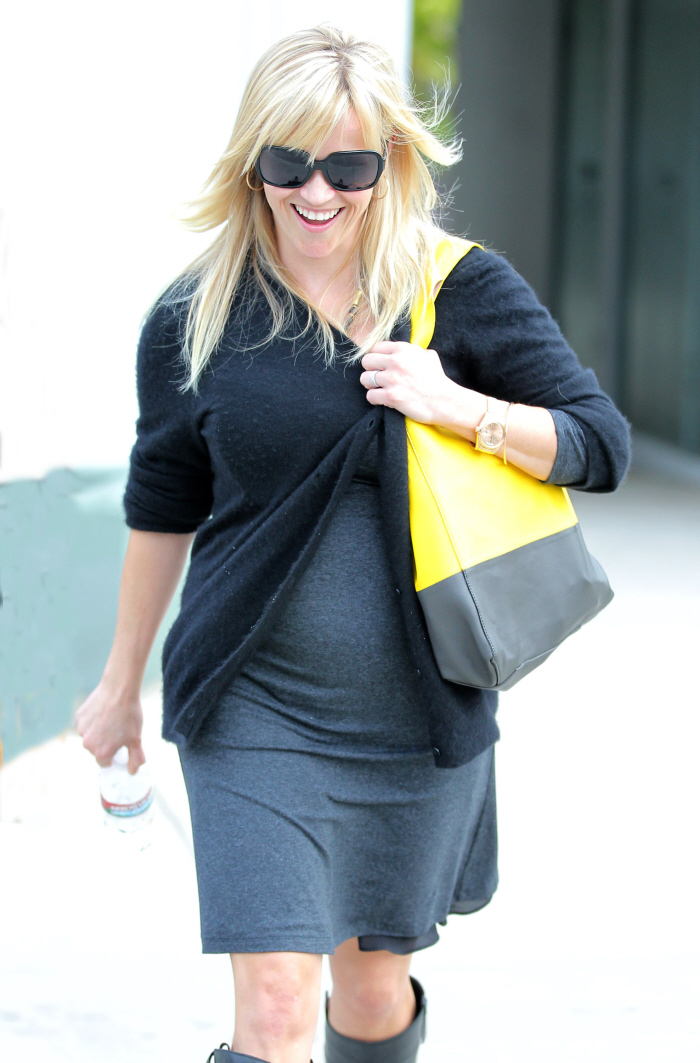 Here are some new photos of Reese Witherspoon and her growing baby bump. It was just last week when we learned of Reese's third pregnancy, and Us Weekly claimed she was about 12 weeks along then. I'm thinking that she may be further along than that, though. Or maybe not, what do I know? Anyway, Reese is rocking some cute early-maternity styles. I like the dress and the cardigan, I think the boots are okay, and I love the bright purse. So, there you go. Now you've seen Reese's bump. You'll be seeing a lot of it for the next six months or so, but don't expect her to be all Jessica Simpson about it.
Us Weekly released some more stuff from their cover story last week, some of which I already covered when I read the print edition. But here's more:
Deacon Phillippe, 8, isn't going to be the baby of the family for much longer. With famous mom Reese Witherspoon pregnant with her third child, the celeb kid and older sister Ava, 12 "will love having a baby brother or sister," a source tells the current issue of Us Weekly of the Oscar-winner's kids with ex-husband Ryan Phillippe.

Also psyched for baby? Witherspoon's husband of one year, Jim Toth — although it took him some time to warm up to the idea of first-time fatherhood, the source explains.

"Before Jim met Reese, he wasn't sure about having kids," the source tells Us of CAA agent Toth, 41. "Being around her kids has really shown him what it's all about." Indeed, Toth is "super-close with the kids," another insider adds, and now religiously attends Ava's school swim meets and Deacon's basketball games.

(Their papa Phillippe, 37, however, is definitely not out of the picture. "He wants to be around just as often now that Ava and Deacon have a family unit with Jim," a third source explains of the actor. "They mean a great deal to him.")

As for This Means War star Witherspoon, who is about 13 weeks along? "She wants to have this child and take time off," an insider says. And her cravings? Taco Bell! The Oscar winner was spotted indulging at the Mexican fast food chain March 15.
[From Us Weekly]
Haha, I can't imagine Reese going to Taco Bell. It just seems… out of character. Wendy's? Sure. Arby's? Totally. Going in for bean burritos? Not so much. Anyway, I'm surprised that Us Weekly hasn't released the part of their story where it sounds like Reese is already plotting her post-baby career comeback. Maybe she finally gets that pretending to be some kind of sexpot-ditz wasn't really the best career move?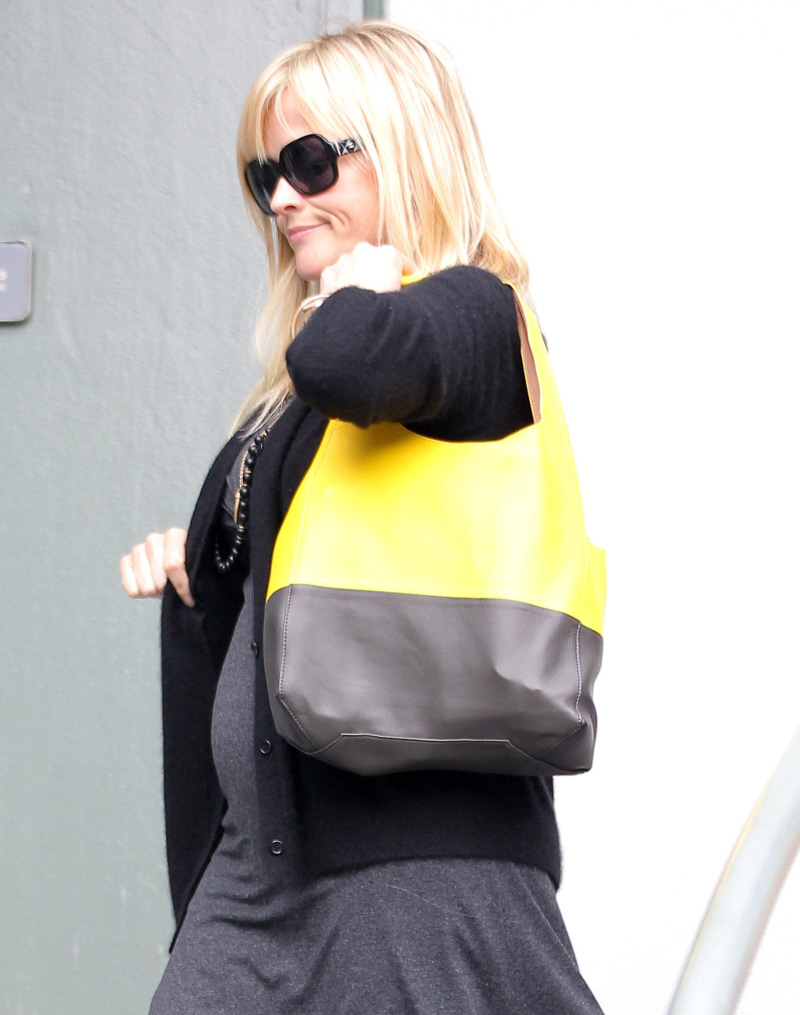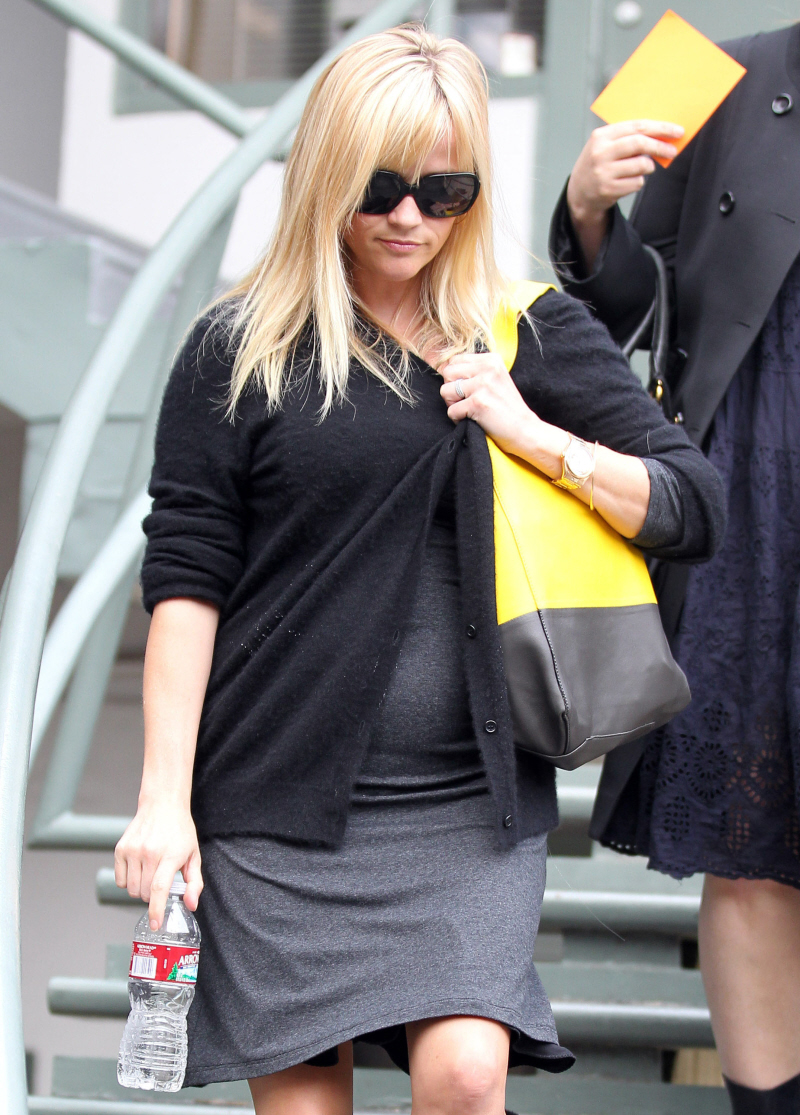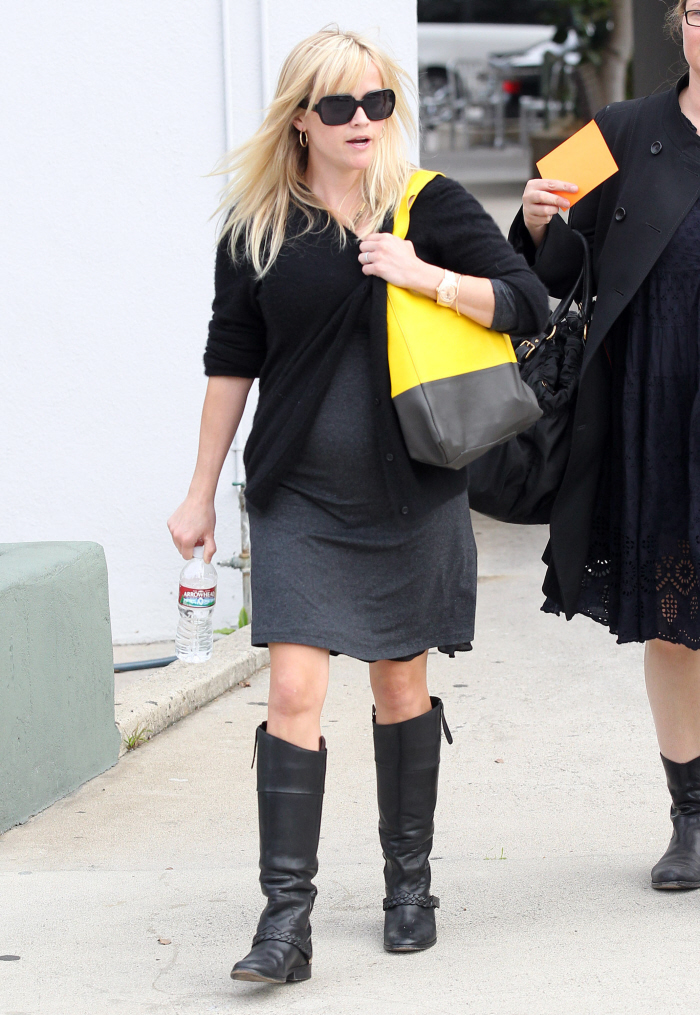 Photos courtesy of Fame/Flynet and WENN.