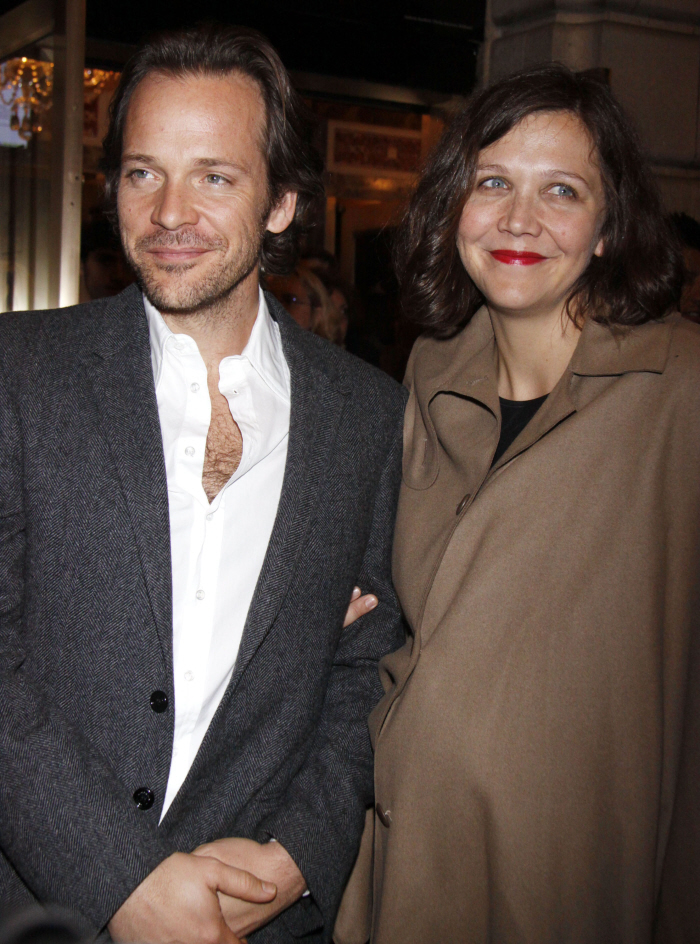 I called Maggie Gyllenhaal's pregnancy back in October of last year, and then in November, Maggie's rep confirmed the happy news to Us Weekly. It became pretty clear that Maggie and her husband, Peter Sarsgaard, were expecting their second child, but Maggie didn't confirm it herself until just this very moment. She and Peter are expecting another girl, who will join big sister Ramona, who is 5 years old.
And it's another girl for Maggie Gyllenhaal. The actress is expecting a second daughter later this year. She'll join big sister Ramona, 5.

"I'm so pregnant," says Gyllenhaal, 34, while promoting her May release Hysteria. "This is a great, loose, black outfit — I had to take my shoes off."

Gyllenhaal attended various premieres while secretly expecting her second child, not an easy feat for her.

"I find it difficult to pretend you're not pregnant, which I had to do. I didn't let anyone know until three and a half months this time. I went to film festivals. I'm throwing up in the bathroom and having to keep pretzels in my purse, and having to fit into dresses," she says.

Gyllenhaal and hubby Peter Sarsgaard don't plan on selling any baby photos, and Gyllenhaal won't reveal her due date to preserve her privacy and not tip off the press.
[From USA Today]
Well, she didn't really "hide" anything successfully, considering her red carpet photos in October had me and several other sites calling "bump!". Her boobs looked bigger, and she had a little bump, and she was a little bit fuller in the face. Still, no woman should have to publicly declare her pregnancy before she's ready. And while I respect the whole "we're not going to sell the baby photos" thing, I have to ask: would there really be that much interest? I'm interested in Maggie Gyllenhaal, sure. Because I like her and I think she's a cool lady. But I don't see People Magazine or Us Weekly's editors sitting around, wondering if Maggie's baby photos are worth $100,000.
God, I love Peter Sarsgaard. He's The Sex. He and Maggie seem tight too, which is nice.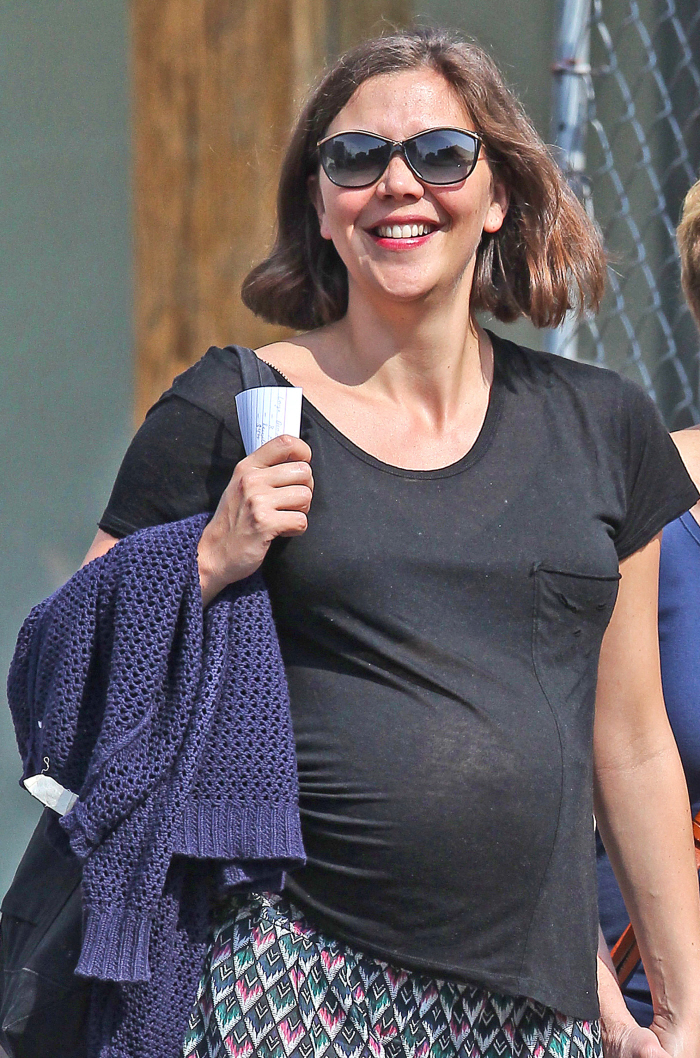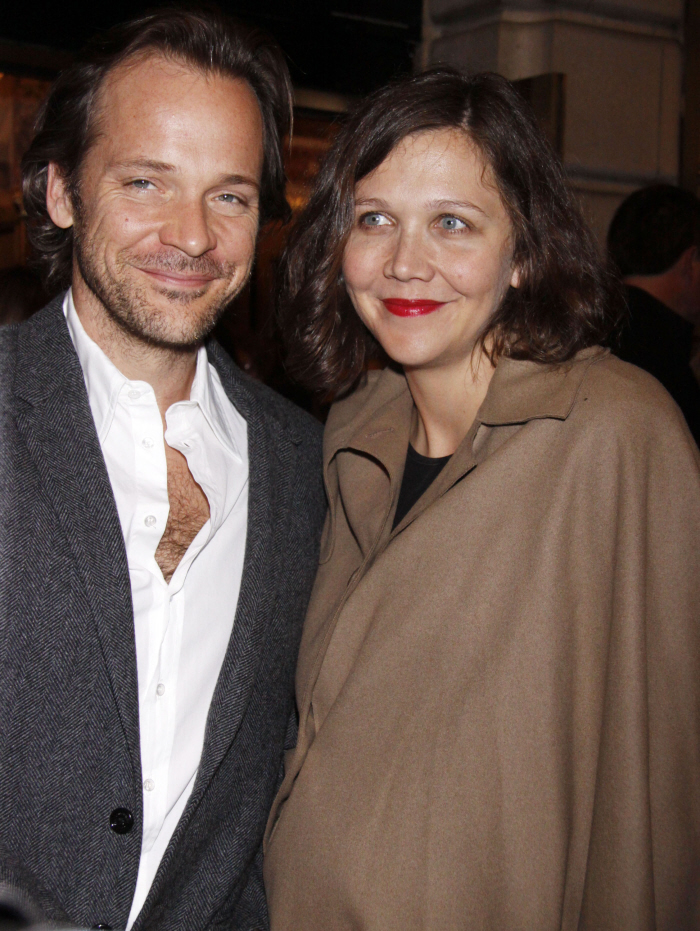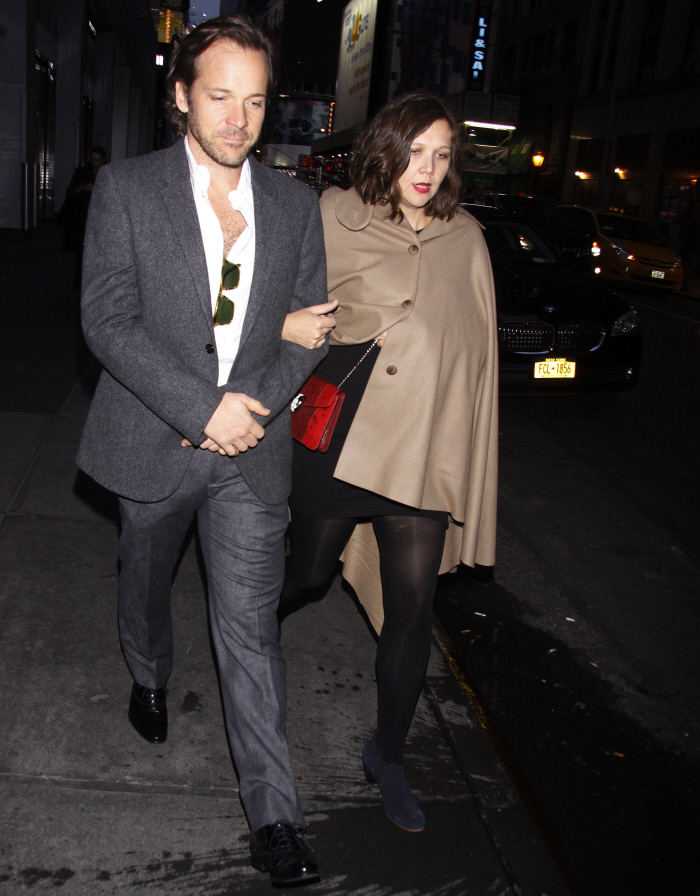 Photos courtesy of WENN.