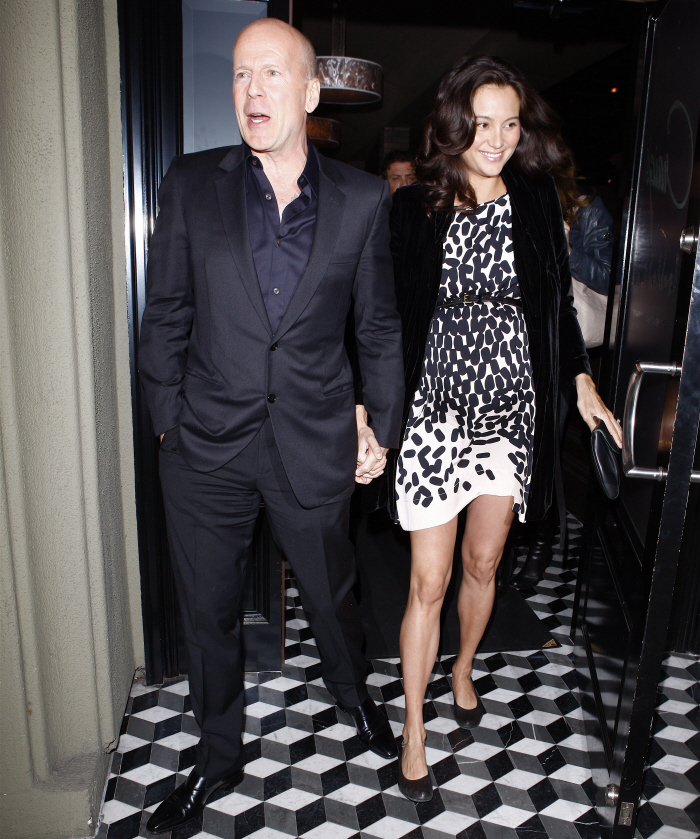 Emma Heming's pregnancy seemed to go by very quickly. Maybe that was because we barely saw her, and because Bruce Willis's ex-wife was the one getting all of the attention for the past six months. Last October, Emma and Bruce announced that they were expecting their first child together, and now Emma has given birth… to a girl! Bruce and his girls… that man will never get a son, will he? Newborn daughter Mabel Ray Willis was welcomed into this world yesterday in LA. Everybody sounds happy and healthy:
Bruce Willis and his wife Emma Hemming welcomed a baby girl, Mabel Ray Willis, Sunday in Los Angeles, Willis's rep confirms to PEOPLE.

The Die Hard actor and Hemming, a designer-model, "are overjoyed about the newest member of their family. Both mother and baby are healthy and doing beautifully," says the rep.

Weighing 9 lbs., 1 oz., Mabel Ray is the first child for the couple, who have been married for three years.

Willis has three other daughters, Rumer, Scout, and Tallulah, with his ex-wife, Demi Moore.
Bruce just turned 57. Emma is 33 years old. Bruce's oldest child is Rumer, at 23 years old (Scout is 21, Tallulah is 18). My guess is that Emma and Bruce are just going to have the one kid together, but I always forget how young Emma is. She might get pregnant again, you never know. Bruce might have another chance for a son. What I kind of love about Bruce, though, is that he seems happy to be a father of all girls. By all accounts, he's a doting and stable father.
Anyway, congrats to Emma, Bruce and baby Mabel Ray. In case you're wondering, Chad Lowe and Dermot Mulroney also have daughters named Mabel. So it's something of a trend in Hollywood. It's such an old-fashioned name! What's next? "Ethel"? Maple Bacon?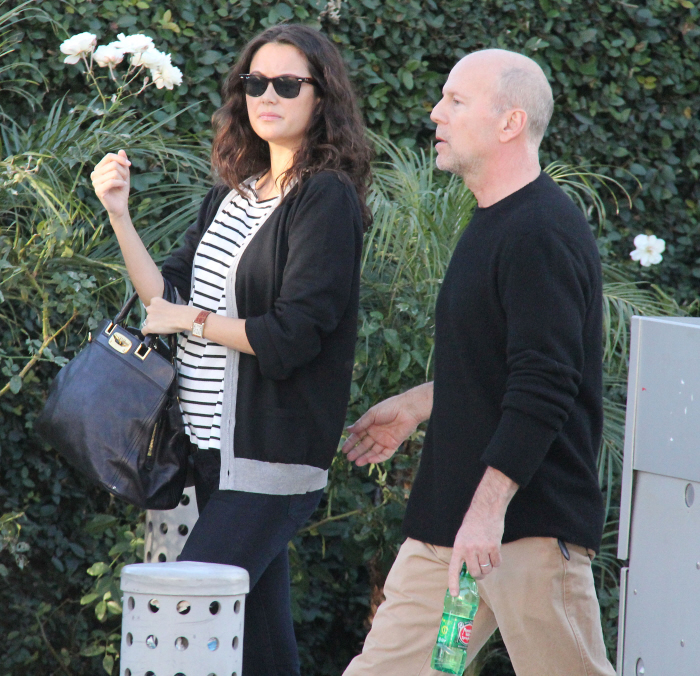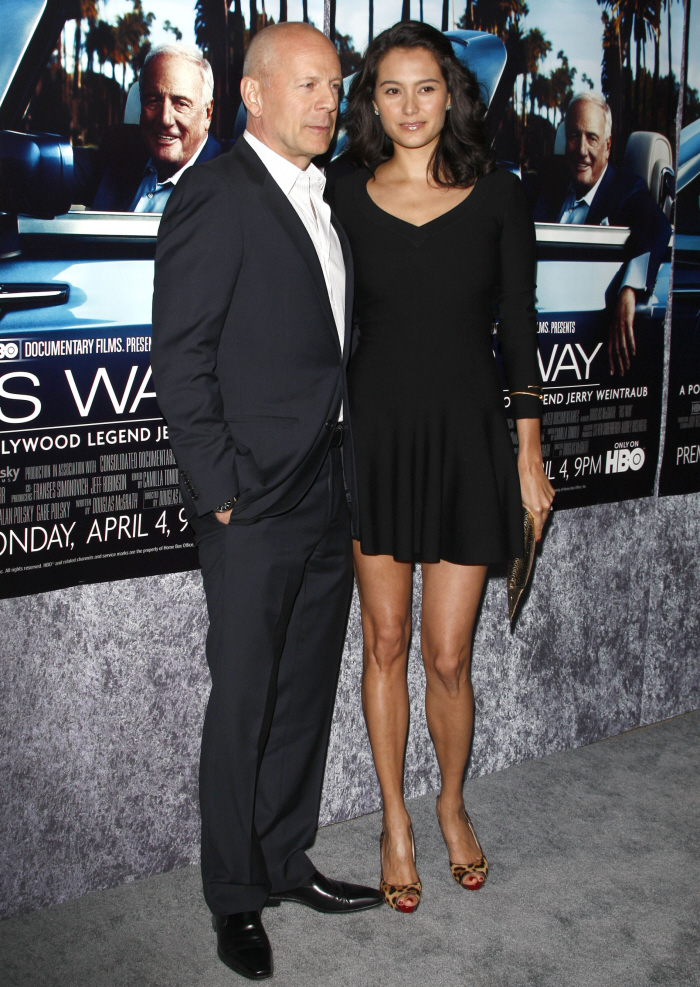 Photos courtesy of WENN.