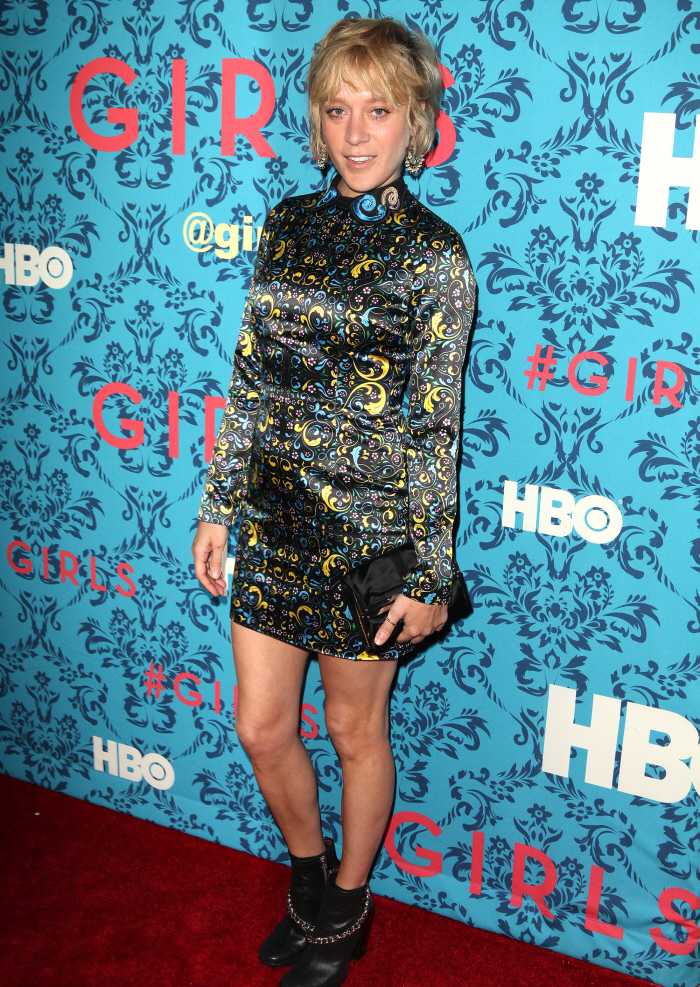 Chloe Sevigny has been all over the place lately, and I'm sorry I'm only covering photos of her today. Because Chloe Sevigny is a national treasure, truly. I want to believe that Chloe's style, her "look" comes with an inherent wink and nudge. I want to believe that Chloe is in on the joke, that she has fun with her style, that she's not taking any of this seriously. Because if this is really how she pulls it together, if she's really TRYING to look awesome… well, then that's a different story. Anyway, these are new photos of Chloe at last night's HBO premiere of Girls. Can we have a conversation about Chloe's hair? Because this is not working. It's not just about the bangs – it's about EVERYTHING. This is one of the worst haircuts ever. As for Chloe's dress, it's Opening Ceremony. It's pretty ugly, but I could see how it might be kind of cute if Chloe had simply styled it differently.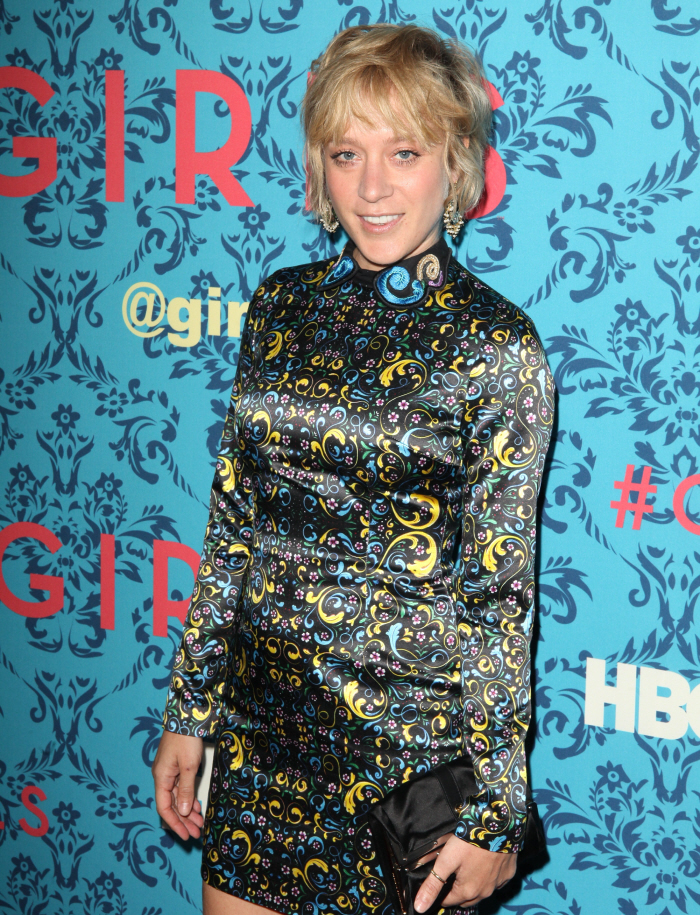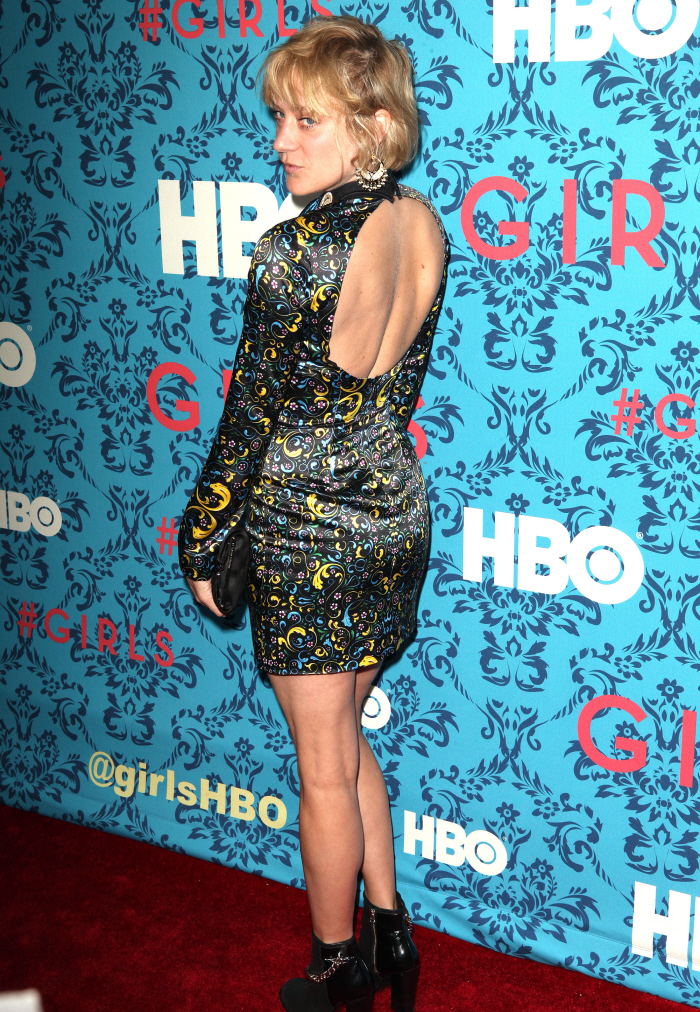 You know who took the Fug Crown at this HBO event, though? Claire Danes in this hideous Preen dress. How is this NOT some budget disaster made by an 11-year-old who watches too much Project Runway?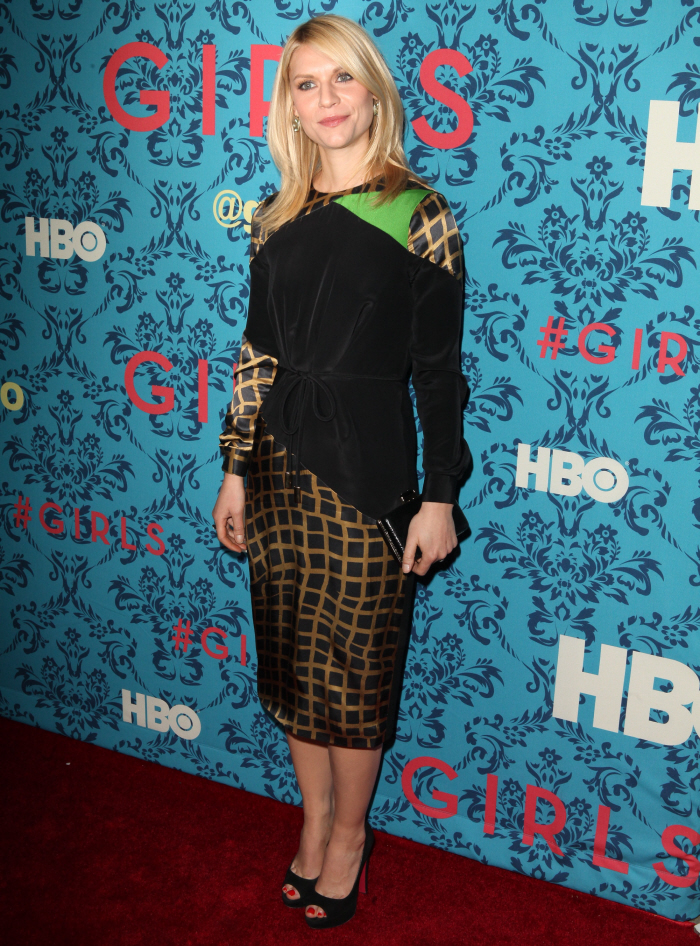 And here are some shots of Chloe at a "Fashion Cares" event last week. Love her lovely drunk-face. LOVE. If anyone else was flashing their bra in a see-through polka-dotted mess of a blouse, I would be gagging. On Chloe, it's so avant-garde!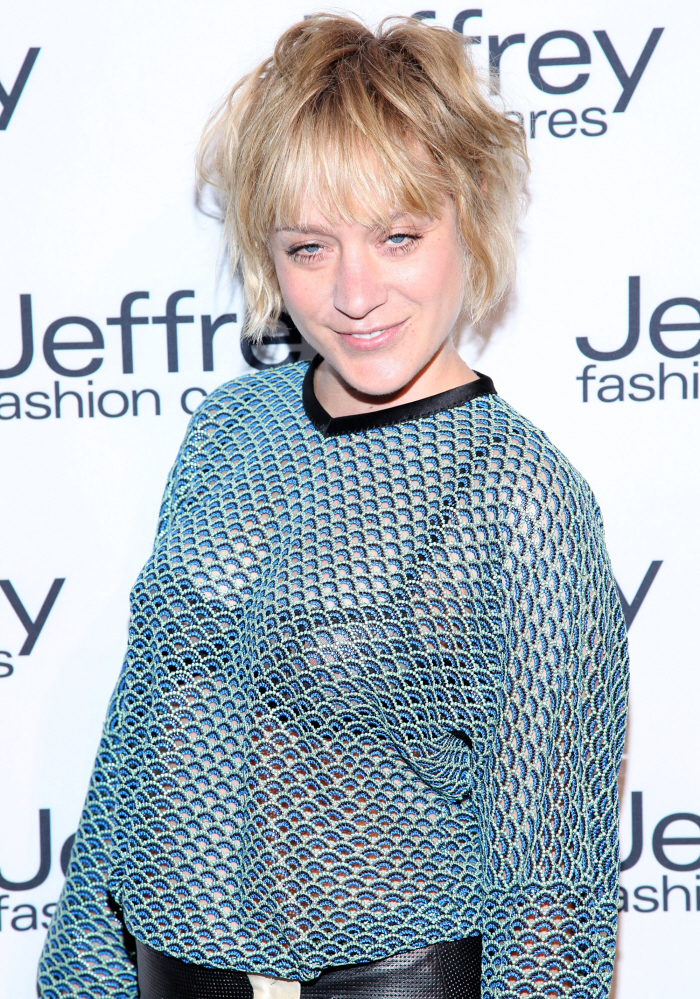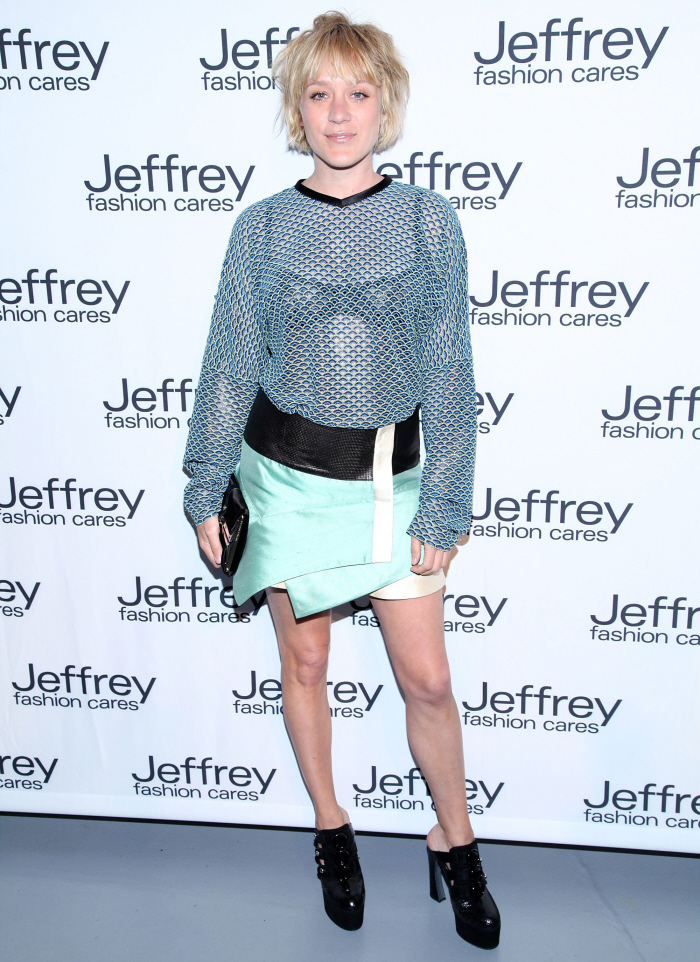 Photos courtesy of WENN.