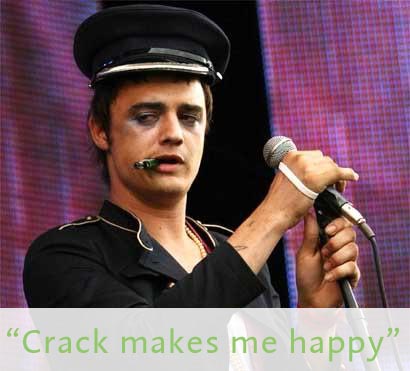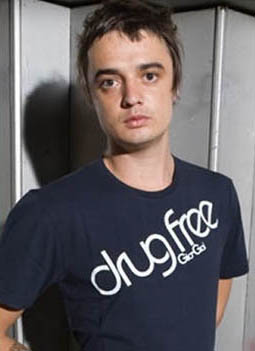 Given Pete Doherty's latest line of self-congratulatory T-shirts, I thought his days of drugging were over. He's been drunk in public quite a few times since his supposedly successful latest rehab stint, but somehow he's managed to avoid being arrested for a few weeks. All that changed yesterday, when he was pulled over for erratic driving in London and arrested for possession of crack cocaine.
Babyshambles frontman Pete Doherty was released on bail on Sunday after he was arrested on suspicion of possessing crack cocaine, police said.

The on-off boyfriend of supermodel Kate Moss was arrested after he was spotted driving his car erratically near his east London home, police said.

The 27-year-old musician, along with car's other two occupants, were arrested on suspicion of drug possession.

All three men were released from Bethnal Green police station pending analysis of the substances recovered, said a Scotland Yard spokeswoman, speaking on condition of anonymity in line with force policy. They must report back to police in December.
Note that he had friends with him in the car, so it's possible the drugs weren't even his. He did say that crack makes him happy, though. I bet it also works faster than The Slimfast diet.