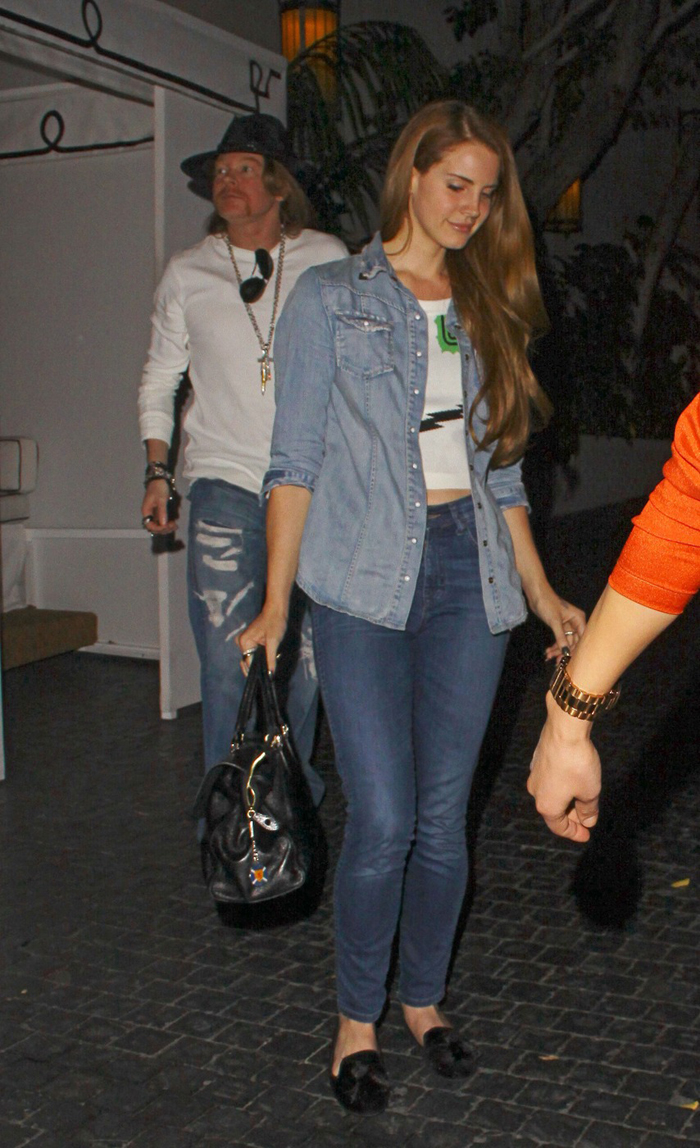 Somehow Lana del Ray's so-called "real" lips are still gathering attention in a most inexplicable manner. This story is a strange one though because Lana was photographed exiting the Chateau Marmont with Axl Rose (of the formerly awesome Guns 'n' Roses) in tow. Weird, right?
Ordinarily I'd try not to make a huge deal out of this sort of thing and assume that Lana, 25, and Axl, 50, are merely enjoying a platonic relationship. After all, they're not holding hands or anything as they made their way to the same waiting vehicle. Lana is said to be a huge G'n'R fan as well, and she was photographed at two of their concerts during the month of March. However (and this is where it gets skeevy), Lana wrote a song called "Axl Rose Husband" during her pre-fame days. In other words, she has basically admitted to having a crush on the dude, so it's not outside the realm of possibility that these two might actually date:
She is a self confessed Guns N' Roses fan, and even once wrote a song entitled "Axl Rose Husband." And Lana Del Rey was clearly enjoying the chance to spend the evening with her idol – the group's frontman Axl Rose last night.

The unlikely pair were spotted leaving West Hollywood hot spot Chateau Marmont last night, before driving away in an SUV together with a female companion.

Axl, who is now 50-years-old and looks a bloated shadow of his previous rocker self, sported a black hat, long sleeved top and ripped jeans as he followed his younger companion out of the hotel.

He also sported a rather unflattering strawberry blonde moustache and shoulder length hair. And 25-year-old Lana was equally low key, sporting slim fitting jeans, a pale denim shirt, flat black shoes and a white T=shirt.

They then got into a large black car, with Axl in the front seat and Lana and her female friend in the back.

Last month, Lana attended two separate back-to-back Guns N' Roses concerts in LA – one at the House of Blues and one at the The Wiltern. She has also been spotted sporting a black Guns N' Roses vest top which she happily showed off to photographers.

Lana recorded the song "Axl Rose Husband," back when she was going by her real name Lizzy Grant. It featured the lyrics: "You're my one king daddy, I'm your little queen."
[From Daily Mail]
Did she really mean to write "king daddy … little queen" about Axl? How squicky. I mean, the dude used to be okay by hair-band standards, but he's really let himself go over the years. Essentially, I lost interest long before he started sporting a headful of tiny braids. But who knows? Axl might be great company. After all, he was spotted playing pingpong with Scarlett Johansson in early 2010. Maybe he has … hidden talents. And I just grossed myself out.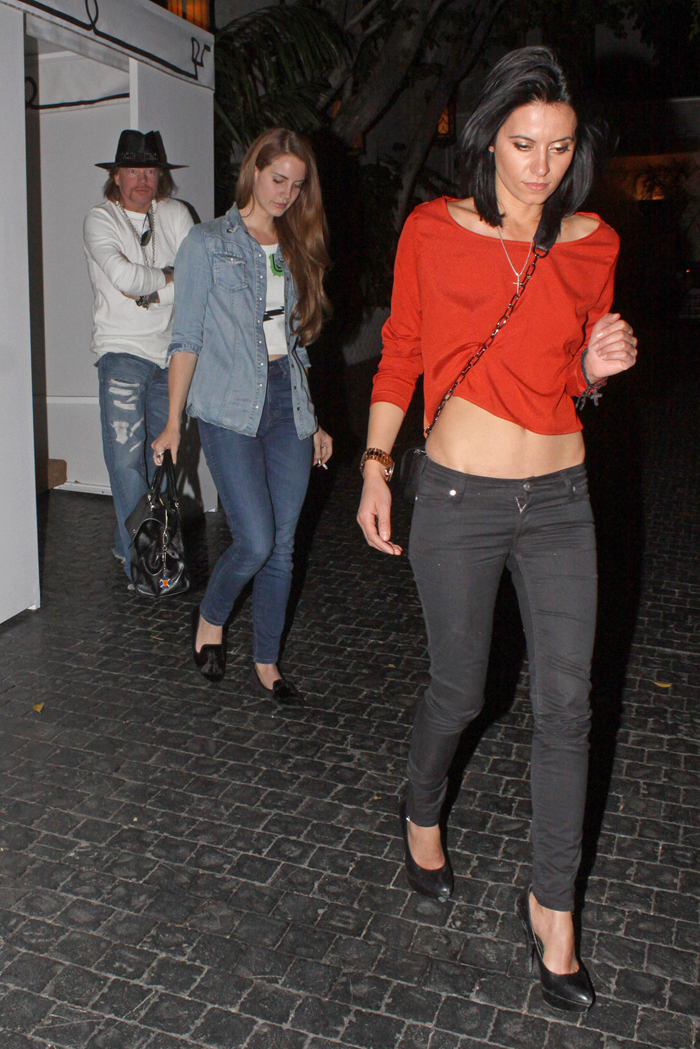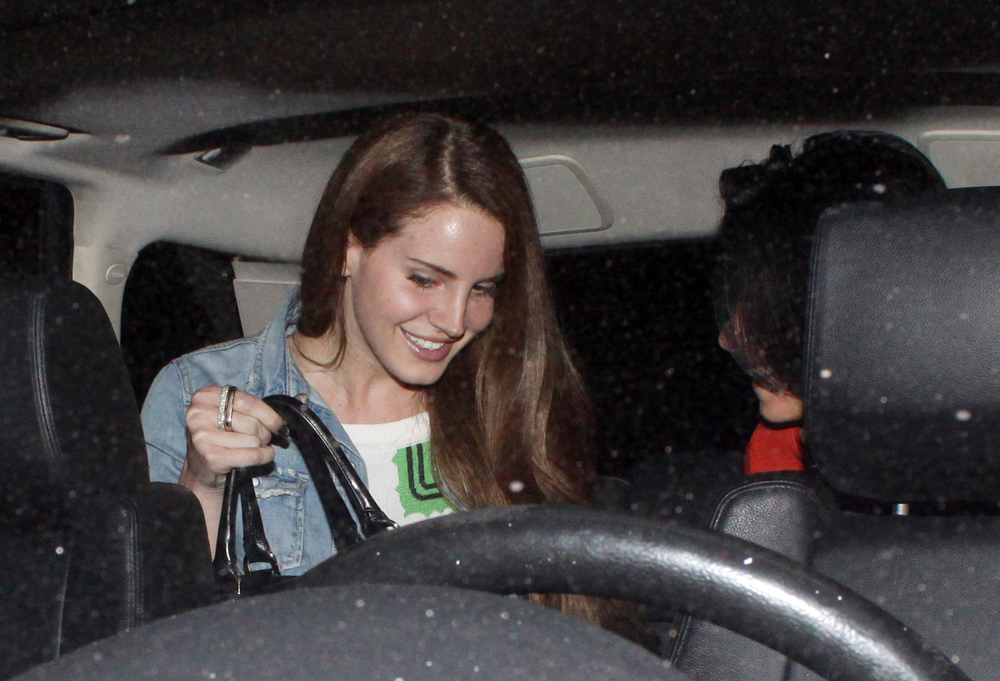 Photos courtesy of Pacific Coast News