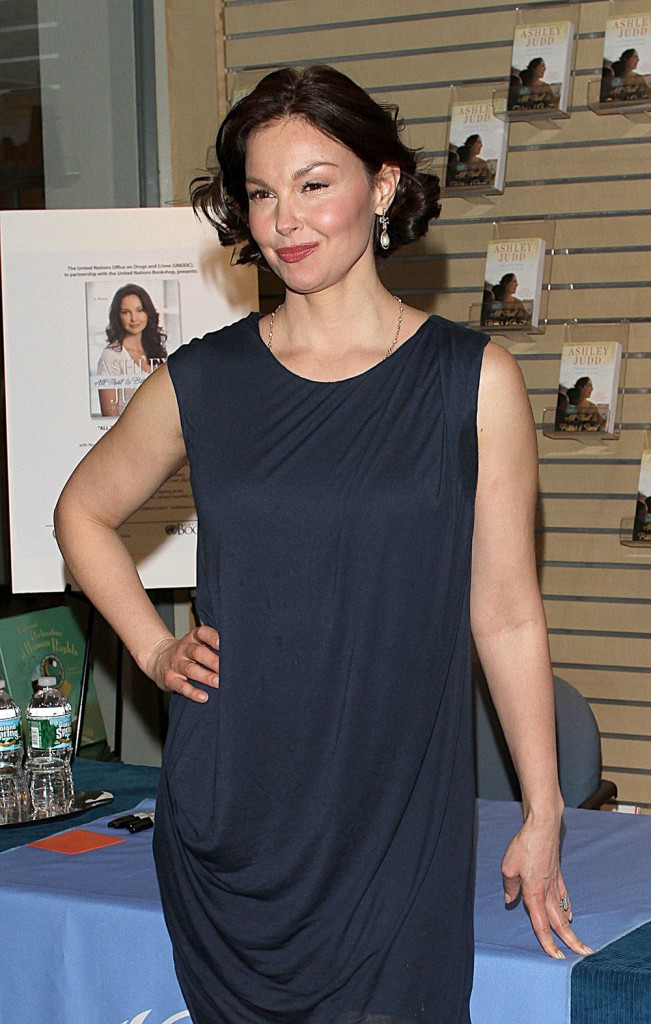 I've written before about how Ashley Judd rubs me the wrong way. We've just heard too many stories about how she's a diva and how she treats people badly. Jason Patric, who worked with her on stage in 2003, even called her "a lazy and arrogant actress." Well Ashley is back with a role on television in ABC's "Missing." She was looking a little puffy during her press duties last month and outlets pointed it out and wondered if she'd had too many fillers. Ashley's rep responded with a statement that she was getting treatment for a sinus infection. That was in mid March and the press has long since moved on, so case closed. Not so fast. Ashley wants us to have a larger discussion about what this means for our society. At least, I think that's what she means. You can read her essay here. It's really long and I'm only excerpting part of it:
As an actor and woman who, at times, avails herself of the media, I am painfully aware of the conversation about women's bodies, and it frequently migrates to my own body. I know this, even though my personal practice is to ignore what is written about me. I do not, for example, read interviews I do with news outlets. I hold that it is none of my business what people think of me. I arrived at this belief after first, when I began working as an actor 18 years ago, reading everything. I evolved into selecting only the "good" pieces to read. Over time, I matured into the understanding that good and bad are equally fanciful interpretations. I do not want to give my power, my self-esteem, or my autonomy, to any person, place, or thing outside myself. I thus abstain from all media about myself. The only thing that matters is how I feel about myself, my personal integrity, and my relationship with my Creator. Of course, it's wonderful to be held in esteem and fond regard by family, friends, and community, but a central part of my spiritual practice is letting go of otheration. And casting one's lot with the public is dangerous and self-destructive, and I value myself too much to do that.

That women are joining in the ongoing disassembling of my appearance is salient. Patriarchy is not men. Patriarchy is a system in which both women and men participate. It privileges, inter alia, the interests of boys and men over the bodily integrity, autonomy, and dignity of girls and women. It is subtle, insidious, and never more dangerous than when women passionately deny that they themselves are engaging in it. This abnormal obsession with women's faces and bodies has become so normal that we (I include myself at times—I absolutely fall for it still) have internalized patriarchy almost seamlessly. We are unable at times to identify ourselves as our own denigrating abusers, or as abusing other girls and women.
A case in point is that this conversation was initially promulgated largely by women; a sad and disturbing fact. (That they are professional friends of mine, and know my character and values, is an additional betrayal.)

News outlets with whom I do serious work, such as publishing op-eds about preventing HIV, empowering poor youth worldwide, and conflict mineral mining in Democratic Republic of Congo, all ran this "story" without checking with my office first for verification, or offering me the dignity of the opportunity to comment. It's an indictment of them that they would even consider the content printable, and that they, too, without using time-honored journalistic standards, would perpetuate with un-edifying delight such blatantly gendered, ageist, and mean-spirited content.
[From The Daily Beast]
So she didn't really deny getting anything done. Reading that made me confused, but I don't see a denial in there anywhere. It's all about how other people are at fault for pointing it out, and how the media is focusing on the wrong thing. When someone gets plastic surgery and it's noticeable people are going to point it out. Plus there's this thing called The Internet where a lot of people talk smack. Yes it can be annoying, but it exists and it's human nature. It's not some horrible conspiracy to keep people down.
I do believe her that she was taking steroids and that she gained a little weight, it's basically what I wrote at the time. She already addressed this in a statement from her rep back when we were talking about it a month ago. What changed? Did it take her this long to whip out her thesaurus and condemn everyone? She actually talks like this, and it's just as mind-boggling, if not more so, to her her speak. As she wrote at the beginning, she's above all this anyway so why bother? Is it because she wants to point out how above it she is and how wrong we are? When it doesn't personally affect her, does she even care?
In related news, Ashley's show "Missing" is likely to be canceled.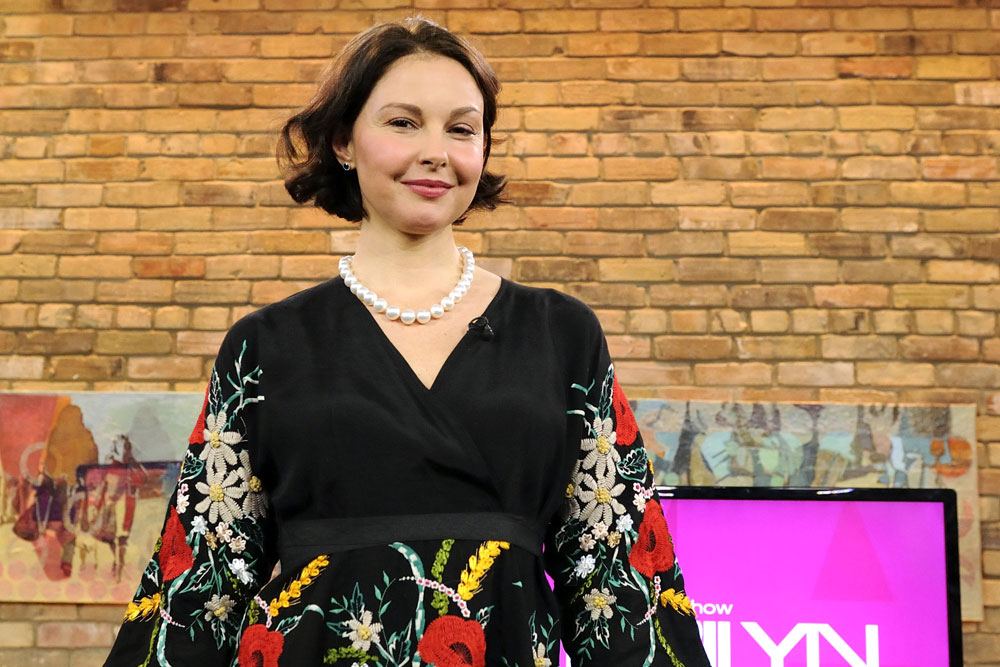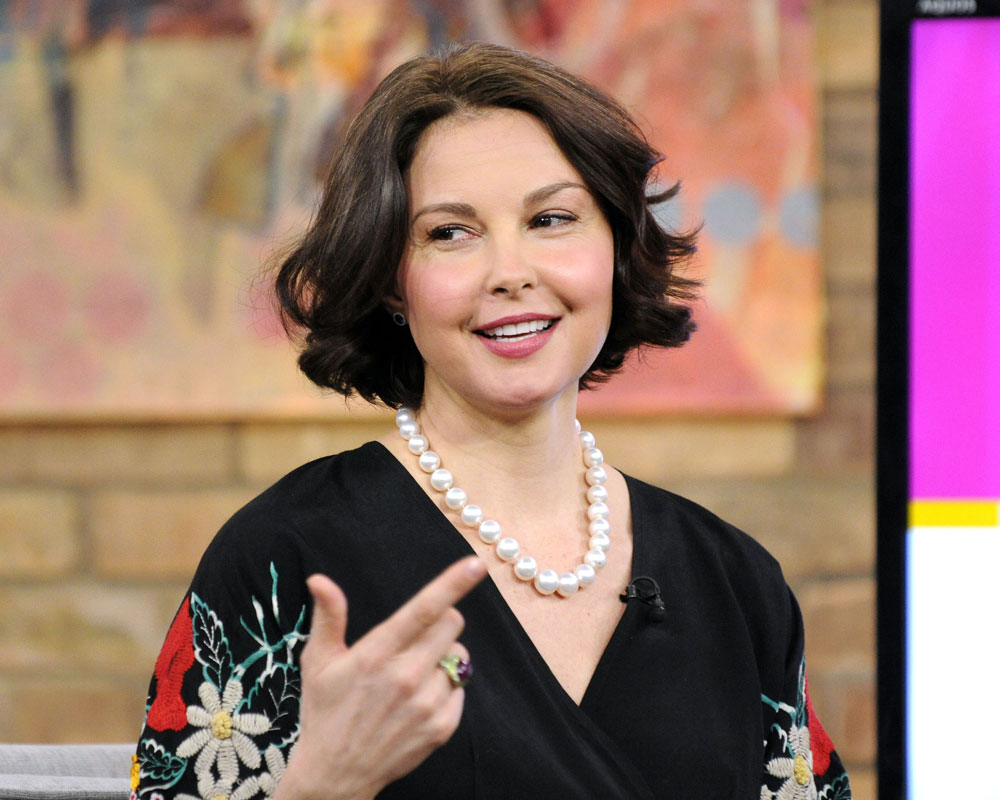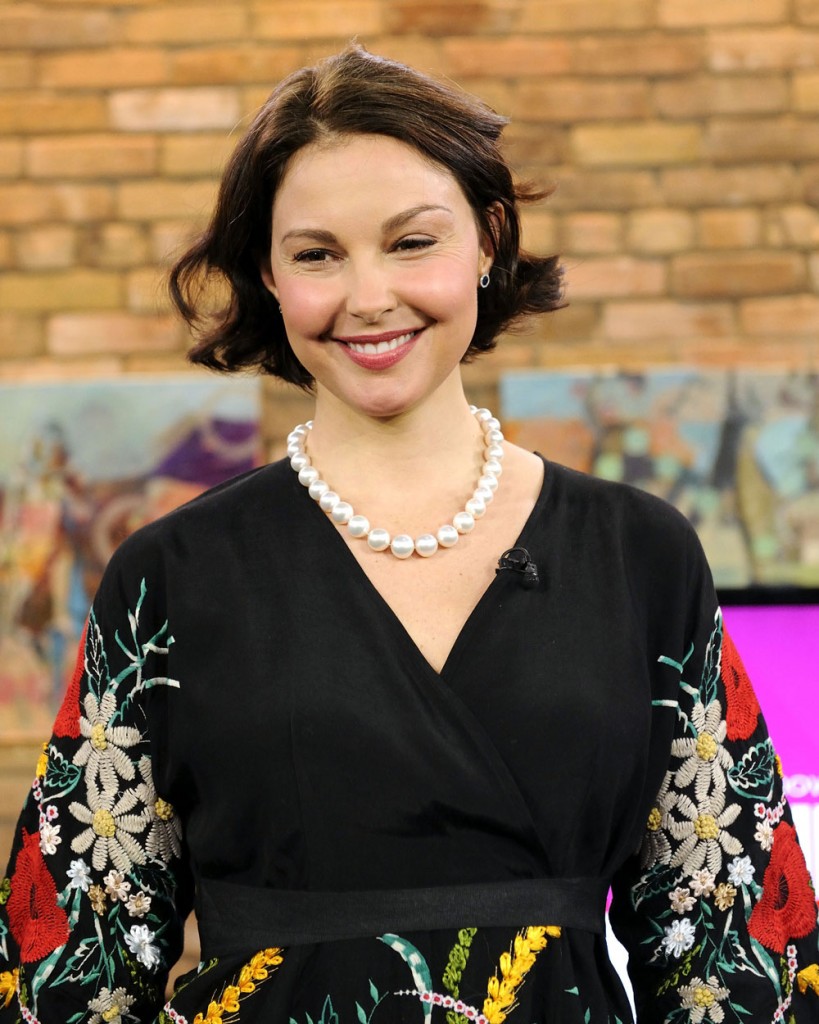 Ashley is shown on 3-14 and 3-12-12. Credit: WENN.com