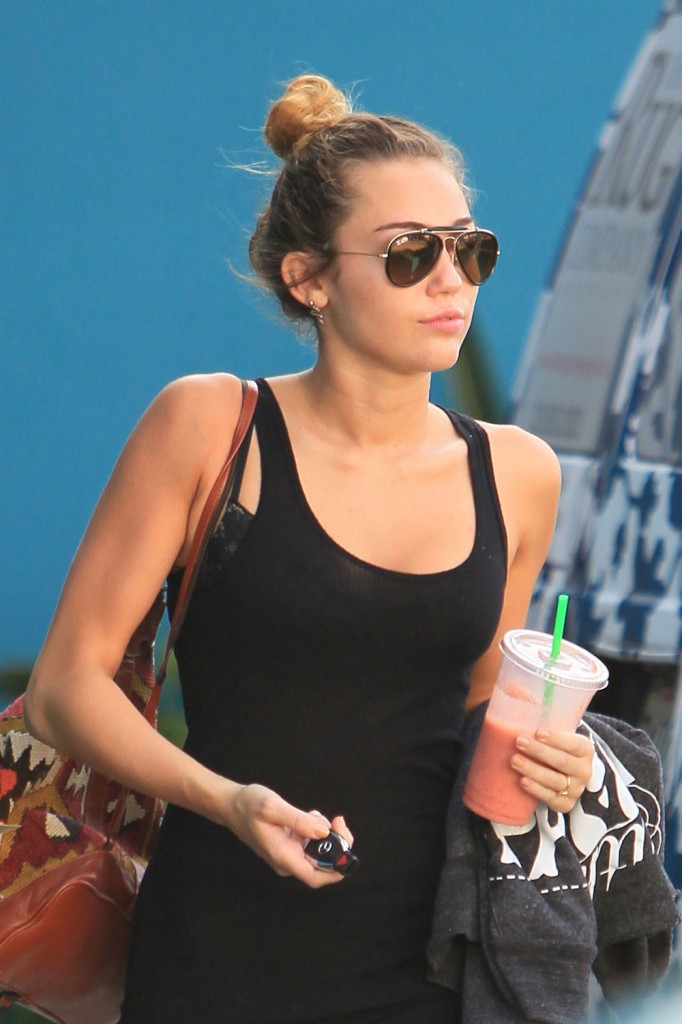 Of all the things that Miley Cyrus has done, I don't get how this has become a controversy, but it has. Earlier this week Miley tweeted that her recent weight loss was due to an "allergy" to gluten and lactose, and that she feels so much better after giving them up. Miley also recommended that people try a gluten free diet for a week. Many of you pointed out in the comments that Miley may have an "intolerance" to gluten and lactose, but that it was incorrect to classify that as an allergy. We also heard from some of you who suffer from celiac disease, who bemoaned the fact that it is now trendy to give up gluten when you have no choice but to avoid it entirely. Well US Weekly contacted dieticians who said that going gluten free for weight loss is dangerous:
Cyrus then told one fan: "Everyone should try no gluten for a week! The change in your skin, physical and mental health is amazing. You won't go back!"

Not so fast!

Rachel Begun, a registered dietitian and food industry consultant, told Today's Health that only those who have been diagnosed with a gluten-related disorder should go on a gluten-free diet.
In fact, Begun said "People who go gluten-free may gain weight if they rely mostly on highly-processed gluten free foods, many of which tend to be higher in fat, calories and sugar than their gluten-containing counterparts."

Karen Ansel, also a registered dietitian and spokeswoman for the Academy of Nutrition and Dietetics, agreed.

"There's absolutely no evidence that a gluten-free diet promotes weight loss," Ansel explained. "However, there is data that indicates that following a gluten-free diet can result in a diet that's low in key nutrients — especially iron, zinc and B vitamins such as folate and niacin."
[From US Weekly]
Of course if you give up gluten and keep eating crappy processed food, whether corn, rice or soy-based, you're not going to get the nutrients that you once had from whole grains. It's similar to going vegetarian and substituting all the meat you used to eat with processed soy products. It's not healthy to eat like that. If you give up gluten and are eating more whole foods like fruits, vegetables, beans and lean meats it can only be better for you.* My mom has a friend with celiac disease and she said the same thing as these dietitians quoted by US, you really shouldn't go gluten free unless you have to. From what I understand, a gluten free diet can be beneficial for a lot of medical conditions, although its efficacy is not proven. One of my friends has Crohn's disease and she gave up all gluten and dairy and improved significantly.
Years ago I read The Okinawa Program, which revealed the lifestyle of the healthiest longest-living society in the world, in the Okinawa islands off Japan. People regularly live into their 90s and beyond in Okinawa, and they eat a low calorie diet rich in fish, rice and vegetables. I also had a doctor who introduced me to the work of Weston A. Price, who found that traditional societies ate locally sourced whole foods in season. It's just about eating foods that are healthy and whole, not created in a lab. I don't see how Miley has harmed anyone who would actually take her seriously by recommending a gluten free diet. It's not necessarily about going gluten free, though, it's about cutting out the processed crap and eating healthier overall.
*I am not a doctor, etc. This article in Wikipedia has more on the potential nutritional drawbacks of a gluten free diet.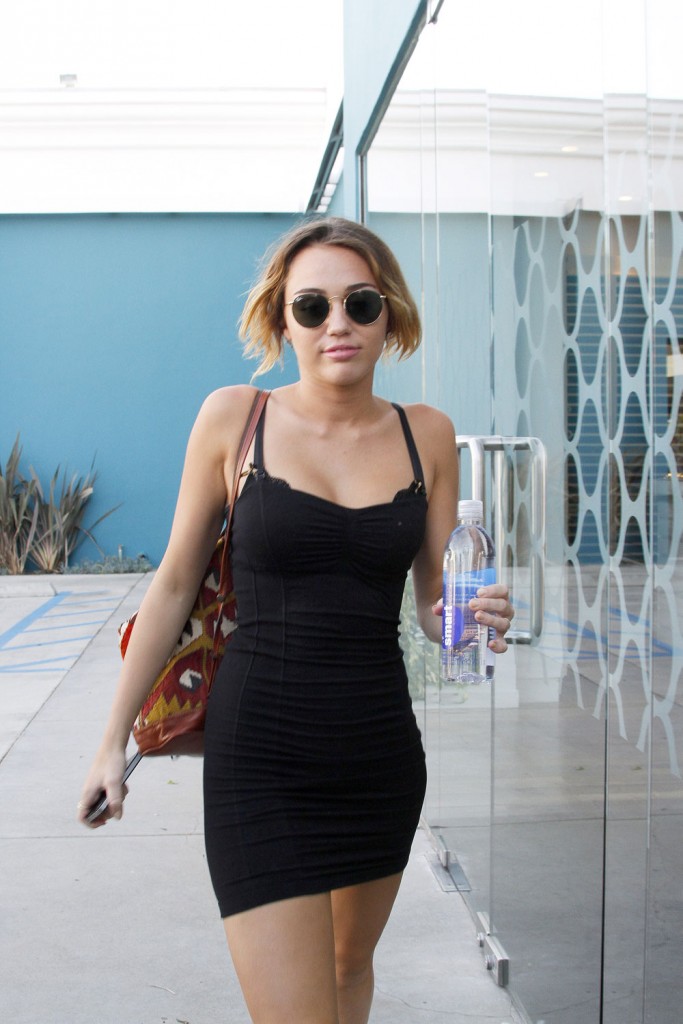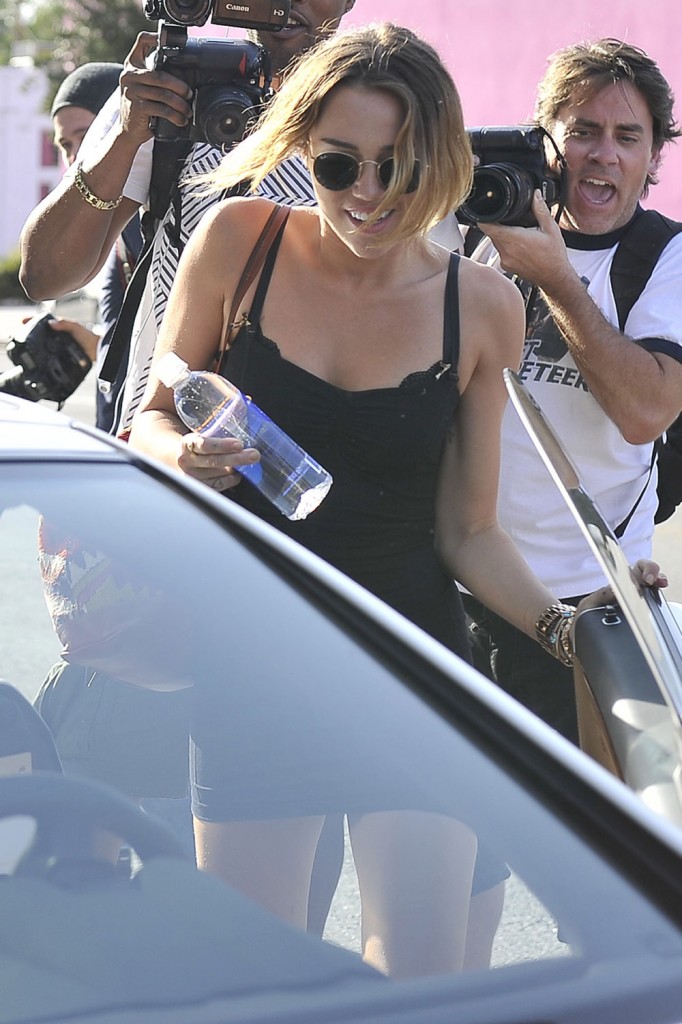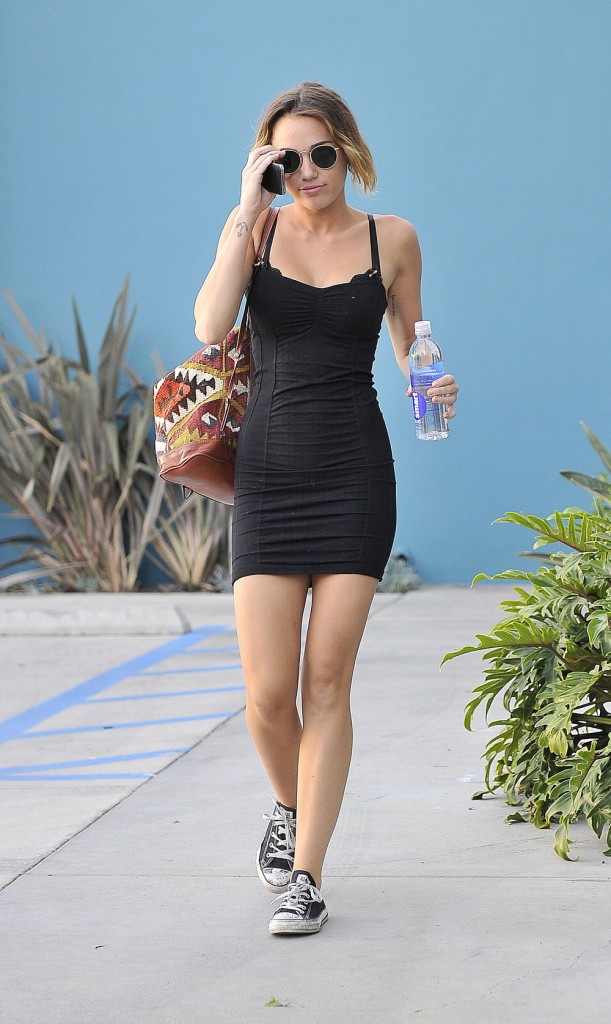 Here's Miley outside of pilates on 3-29-12 and 4-6-12. Credit: WENN.com