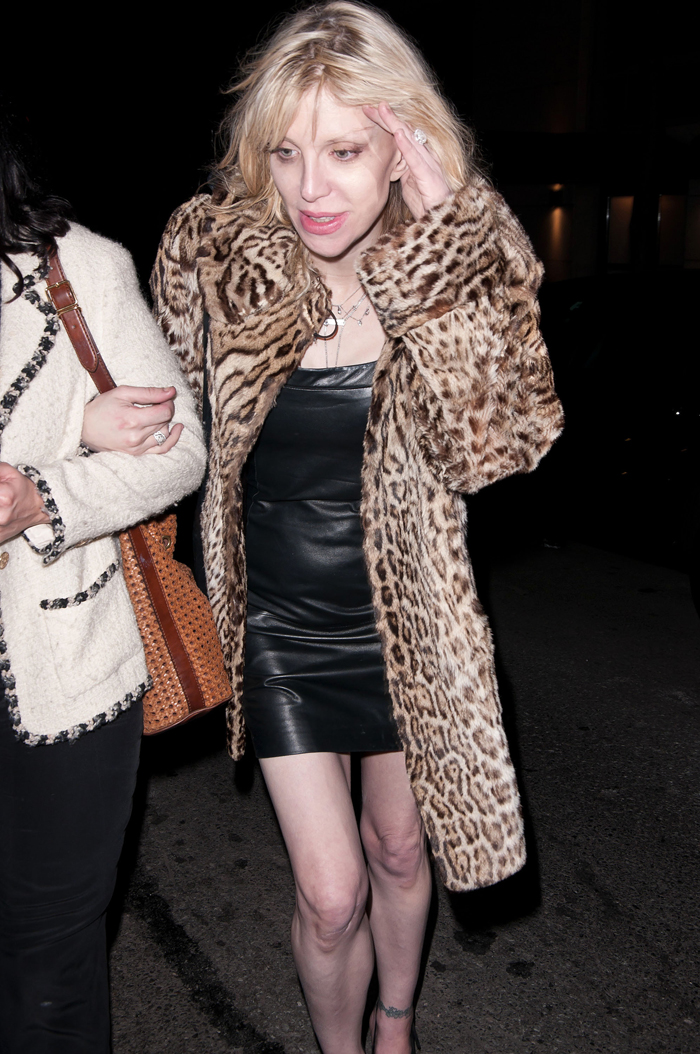 It's been nearly a year since we've had reason to ponder the miraculous continued existence of Courtney Love on Twitter. Honestly, I don't know why she didn't take being sued for defamation (for several tweets last year) as a sign that she should eschew all social networking platforms. Does Twitter help her sell records or concert tickets? Probably not, so Court needs to just stay away from Twitter because she is clearly not capable of censoring her own thought processes (or in most cases, even spelling them out correctly). But I guess Courtney's big mouth would still get in trouble anyway without the help of the internet because — just in the past few months — she's still managed to attack the Muppets, hilariously claim to be Lindsay Lohan's sobriety coach, and to blame her benzos addiction on Winona Ryder and Andy Dick.
So when this story about Courtney's latest round of Twitter ranting popped up, my initial response was "Shut up, Courtney." Apparently a few nights ago, Court got the bright idea that 43-year-old Dave Grohl (formerly the drummer of Kurt Cobain's Nirvana) was trying to seduce (i.e., "macking on") her estranged daughter, Frances Bean Cobain. This conclusion was based upon Courtney speaking with the voices in her head Frances' roommate, who supposedly knows Dave's driver and said that Frances was in the car with Dave and he was massively groping her. The entire Twitter rant is screencapped at Gawker, but I won't replicate it here because it's full of profanity. There are several reasons why — not the least of which is that Frances seems to prefer the exclusive company of her boyfriend, Isaiah Silva — it makes no sense why Frances would ever be in Dave's car, but common sense matters very little to Courtney Love: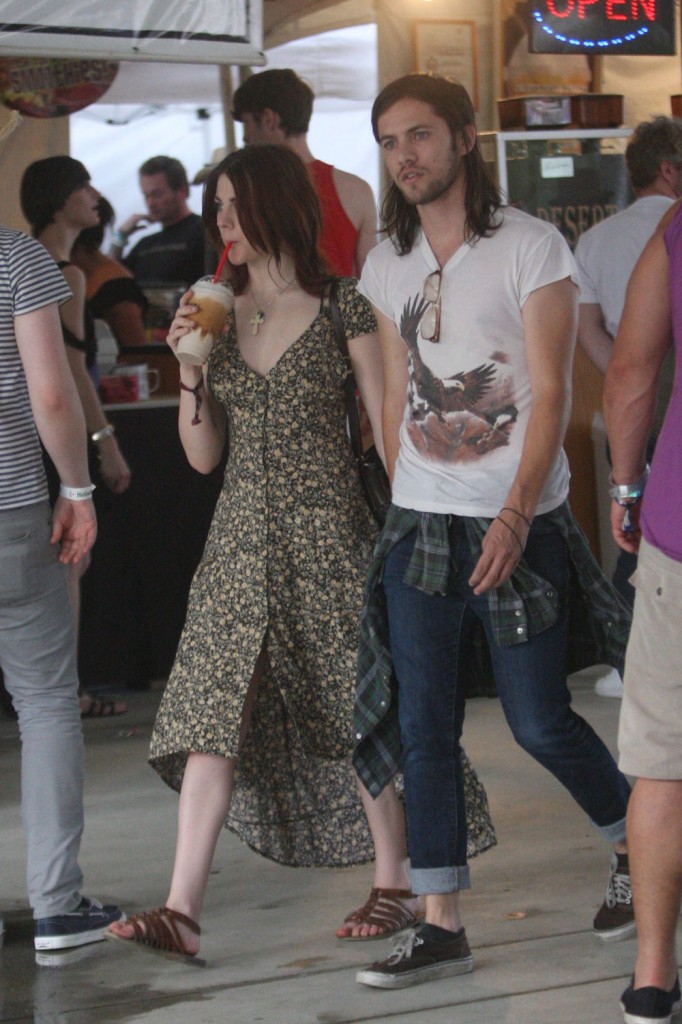 Courtney Love has accused Dave Grohl of attempting to seduce her 19-year-old daughter, Frances Bean Cobain.

The Hole singer, who is estranged from her only child, made the accusations on her private Twitter account last night. She claims that her daughter's roommate told her that the Foo Fighters frontman – who is known as one of the nicest men in rock – "hit on Frances," according to Gawker.

Grohl,43, is, for the uninitiated, the former Nirvana bandmate and best friend of Frances' father, Kurt Cobain. He has therefore known her since she was a baby.

Grohl responded to Love's accusations in a statement, he said: "Unfortunately Courtney is on another hateful Twitter rant. These new accusations are upsetting, offensive and absolutely untrue."

After the initial incredible allegation, Love went on to threaten a Twitter account she obviously believed belonged to Grohl, although it is actually linked to a German IT worker who hasn't tweeted since 2008, according to the website.

She talked about Grohl's "pathology," insisting that Foo Fighters drummer Taylor Hawkins resembles Cobain and is in the "submissive drummer position" in his hugely successful band. It has to be noted that Hawkins actually looks more like Grohl, albeit with Kurt-coloured straw blonde hair.

She also argued that the fact Grohl called one of his daughters Violet is salient, as a Hole song shares the same name. However, his eldest child, who turns six on Sunday, was named after Grohl's maternal grandmother, as he's stated in many interviews. The happily married rocker also has daughter Harper, who turns three next week, by his wife of nine years, Jordyn Blum.

He is one of the most beloved artists in the world, and unusually for a rock star, all the tales about him relate to his generous and moral character.

Unencumbered by actual facts, however, Courtney also accused Grohl of being "sexually obsessed" with Kurt then relayed information from a driver who claimed that Grohl had "his hands all over" Frances in his car. She also insisted that the Ohio born star, who grew up in a suburb of Washington D.C, has tried to seduce Courtney herself in the past.

This is far from the first time Love has attacked Grohl. Last November, the singer started ranting about him taking food from her child's table at a festival in Brazil after a fan flashed a poster of Cobain in the audience. It's alleged the pair have clashed over Nirvana copyright issues, yet Grohl has kept his counsel about Love and his friend.
[From Daily Mail]
Naturally, Dave's publicist has denied the veracity of Courtney's claims, and I'm pretty sure that Courtney must have imagined this so-called "conversation" with Frances' roommate. Wouldn't you think that a precondition to being friends with or even living with Frances would be to never have contact with her mother, who lost custody of Frances in 2009? In the aftermath of Frances' freedom from Courtney, we also learned how Francis' cat died and and her dog was nearly lost as well because of Court's hoarding and pill-gobbling issues. So my initial statement still stands — shut up, Courtney.
Even though I don't think anyone ever believes anything Courtney says at this point, this story is pretty horrible. I hope Frances ignores it, and I hope Dave sues Courtney for defamation. He's been married to wife Jordyn Blum for nine years, and they have two children together. Dave doesn't need this kind of crap from Courtney Love.
UPDATE: Gawker now has an response from Frances on the situation: "While I'm generally silent on the affairs of my biological mother, her recent tirade has taken a gross turn. I have never been approached by Dave Grohl in more than a platonic way. I'm in a monogamous relationship and very happy. Twitter should ban my mother."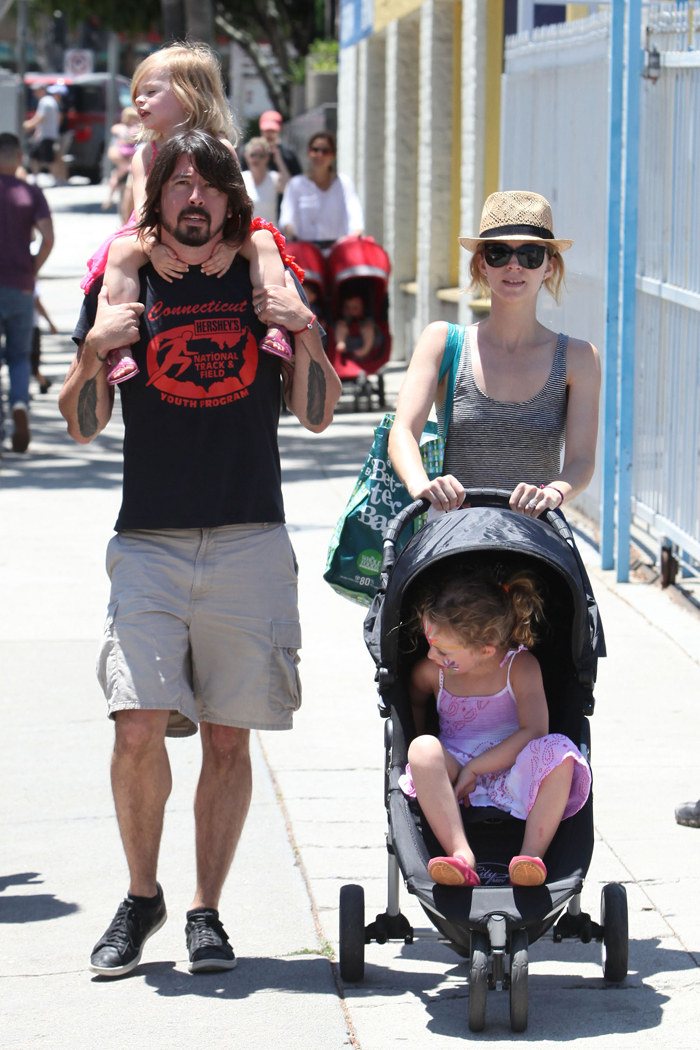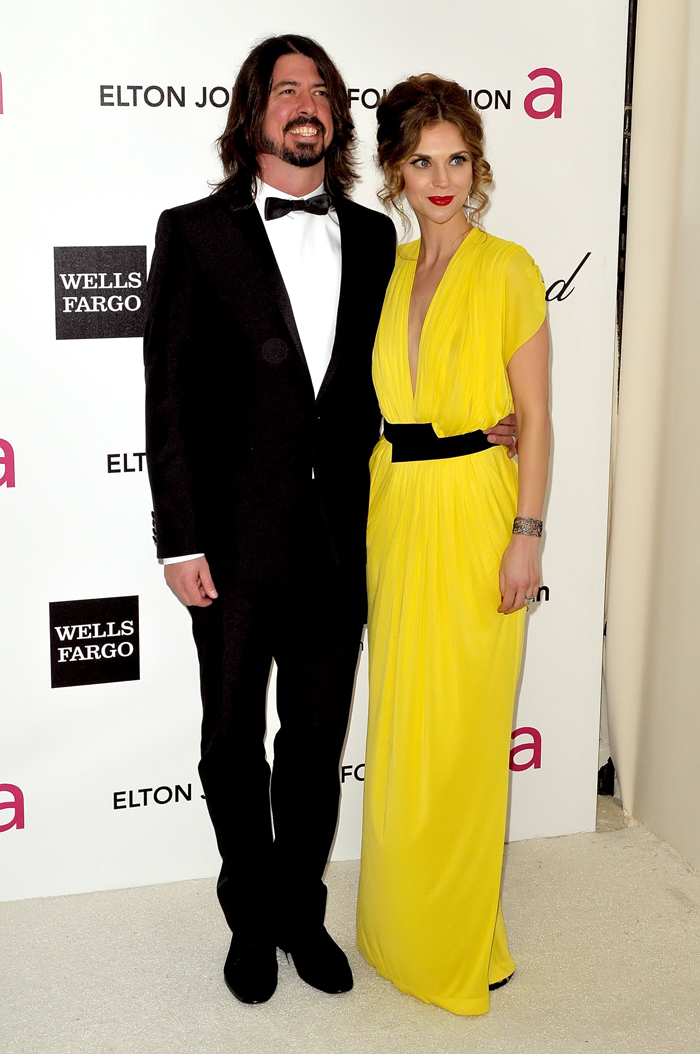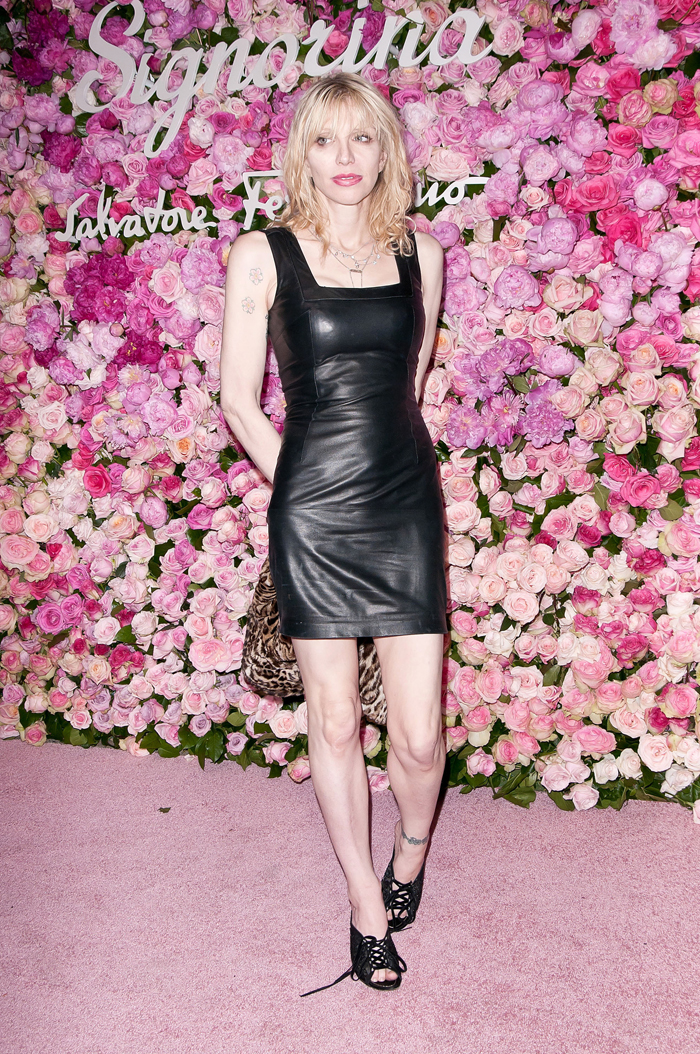 Courtney Love is pictured at the Salvatore Ferragamo's fragrance launch on 3/20/12; Frances and Isaiah are pictured on 4/17/10; Dave Grohl pictured with family on 7/17/11 and with Jordyn Blum at the Elton John Oscar party on 2/26/12. Photos courtesy of WENN