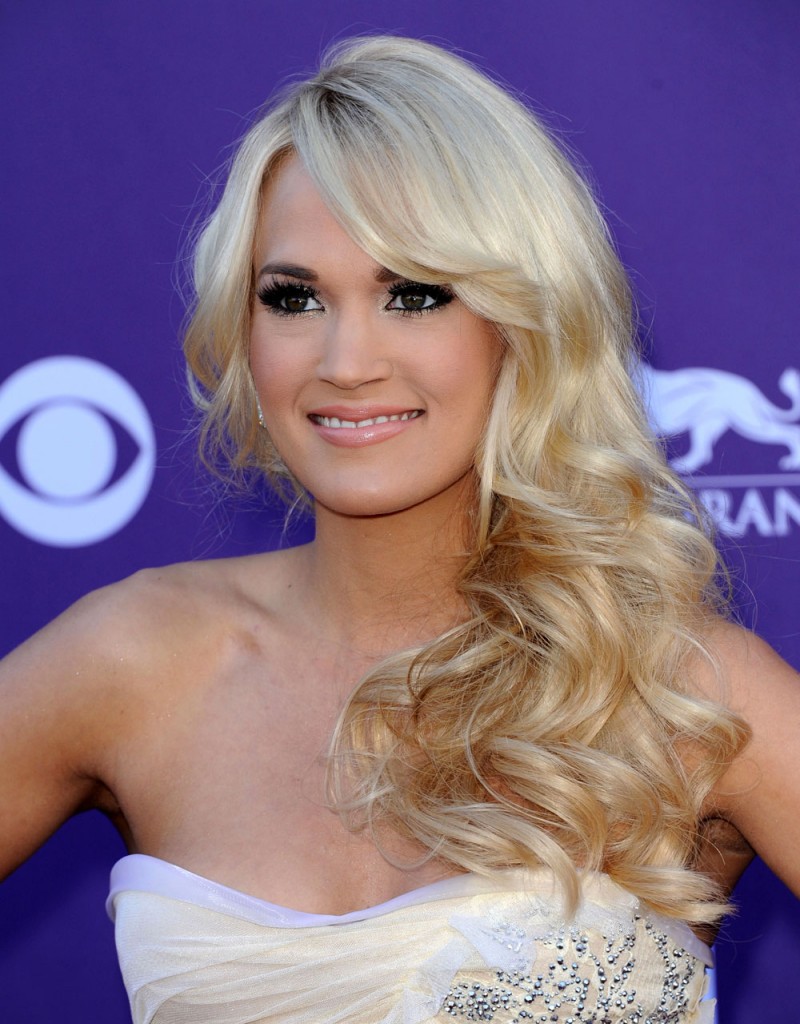 It was about a year and a half ago that country star Carrie Underwood, 29, very clearly said that she wasn't planning for a baby with her husband, hockey star Mike Fisher. (I always want to call him Mike Comrie, but that's Hilary Duff's hockey playing husband!) She said back then that "We just want to be together and keep it as simple as possible. And I think a baby would just make things so complicated right now." (She also said that should doesn't do Twitter, but she's since joined up.) Well Carrie is still sticking with her sentiment about babies at least. She just told E! News that both she and her husband are so busy that they couldn't be responsible for a child. She also called her dogs her babies, and then got embarrassed and corrected herself. It was cute! She explained that it's easy to leave her pups at the doggie day care for a couple of days when she needs to go out of town. Here's E!'s story and you can see the video interview with Carrie on their site.
It's been almost two years since Carrie Underwood and Mike Fisher got hitched, and sorry, but with a good-looking couple like that—we want to see some babies! (Is it so wrong of us to try to dictate how celebs live their lives?)

So is it time for some little humans?

Nope, not yet.

The country-singin' diva hung out with E! News and told us, "We're both so busy and it would be weird to have that much—you know, there's another person depending on you."

But even though the duo aren't planning to expand their family just yet, they definitely seem to have nailed the married life. And according to Underwood, part of the secret is to give each other some time apart.

"It's so nice to miss him, and it's so nice to be happy every time I see him. And, you know, we really cherish the time we have together."
[From E! Online, with video at the source]
I really like it when celebrities admit that they're not ready for or planning on kids for whatever reason. Zooey Deschanel did that recently and I found it so mature and thoughtful on her part. It's in no way more or less admirable than having kids, I don't mean to suggest that. It just seems brave to admit being childless by choice. Society pressures women to have kids and when celebrities say that they're not ready or willing to it helps to take some of the stigma off.
So I guess we can assume all those tabloid stories about Carrie preparing for a baby were bullsh*t. Hopefully her husband is on the same page as she is when it comes to not having kids.
Here are photos of Carrie and Mike on their honeymoon in Tahiti in July, 2010. He's hot! She's also shown at the ACM Awards on 4-1-12. Credit: FameFlynet, Inc